Still Gnome because it is the BEST linux GUI
I like your wallpaper
However Gnome cannot give me the power that I have with XFCE. XFCE is one of the best, if not the best.
It is dynamic wallpaper of Jupiter for Gnome
Still no changes. Getting lazy. Playing mostly with dmenu. Dmenu is awesome.
new background and colors
First hand experience + customization of Wayfire. gitcloned from github and set things as desired.(all files in my home folder with install executable path $HOME/bin edited).. still looking for customising plugins.
screenshot / mpd control with respective keybind works just fine !
CLEAN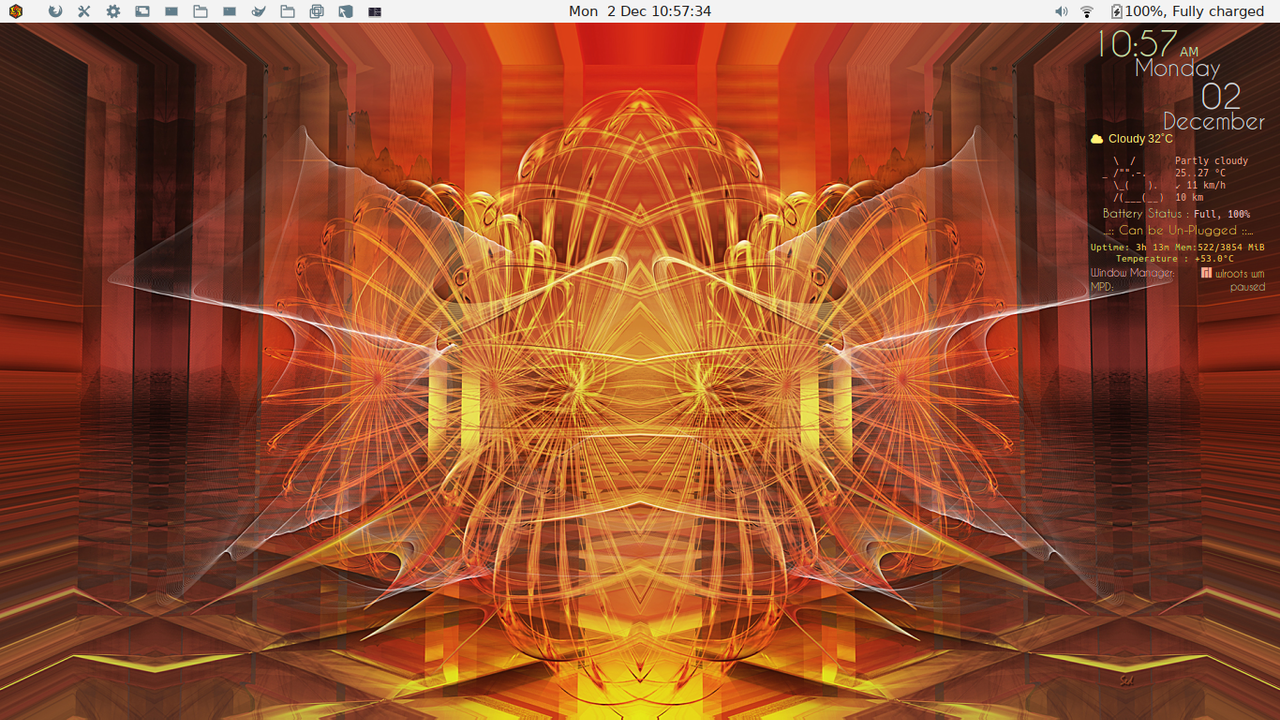 DIRTY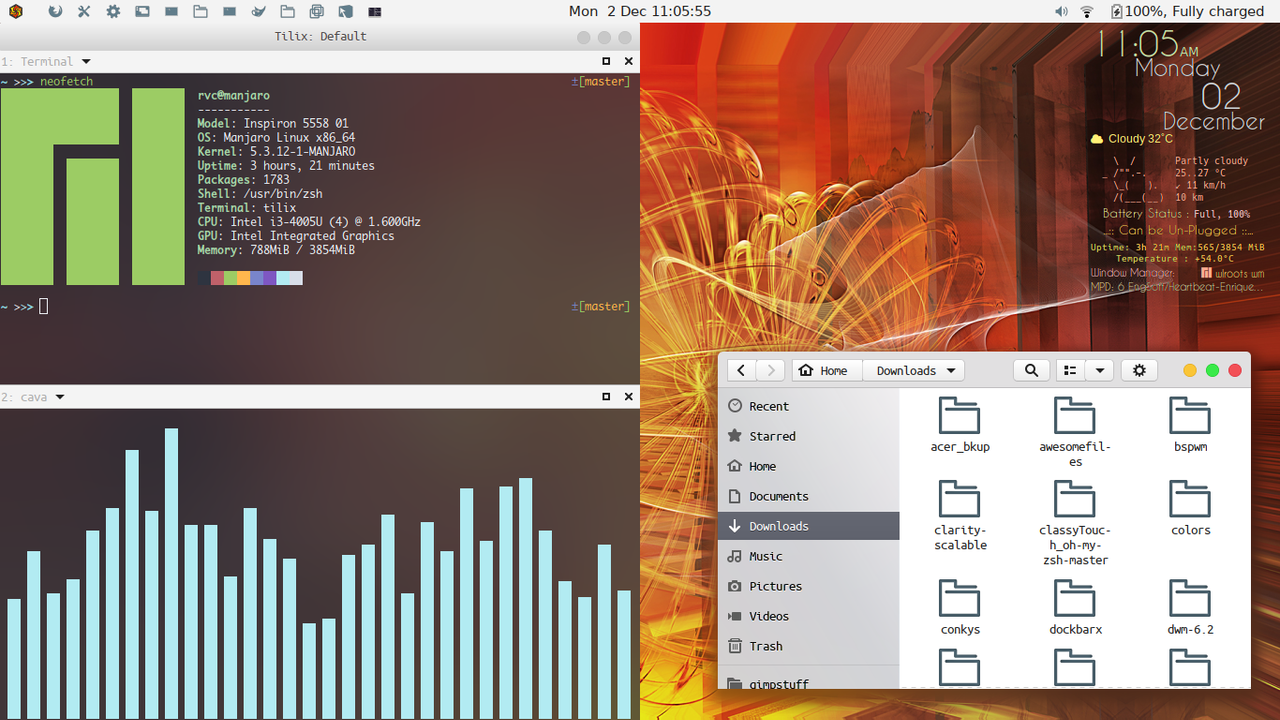 Only glitch. conky display only on the viewport its launched. and it always show up in dock (in a way its better so i click on other app to make conky go "below" or viceversa
Did the Lenovo wallpaper come with Laptop?
Here's mine for December. Started playing Tomb Raider Underworld this week and shethis is just beautiful.
Added wallpaper. (In-game screenshot)

love the wallpaper. would you share it?
I am trying to find a way to lock the vertical and horizontal panels. Or perhaps I could find a program that will be able to add a line any color of my choice to the top of a picture.
As you can see, there is a noticable gap on the top left corner where the panels should be meeting. This is important because the only way to make them meet is to make the left panel very small or make it very large.
Hello,
A gnome-shell with paperWM a tiling extension with a horizontal scrollable workflow. And doshtopanel for customize and hide top bar.
First screen: No titlebar, no topbar just a window by screen.

Second screen: press on meta key.

PaperWM: https://github.com/paperwm/PaperWM
Fred
Well.. What did you expect? Some Conky or other geeky customizations?
Well, yeah. Why you gotta be normal?
Ah, the childhood memories!
Since I am not going to be availible for the next few months, I am gonna post one more shot of what I hope will be my final UI placement.