Hello
After the most recent update (Nov. 4th), my system no longer boots. I have the exact same problem as another user just recenly posted on here. (See topic: Help with broken boot: Mount Can't Find UUID).
Here is an image of what happens when I try to boot: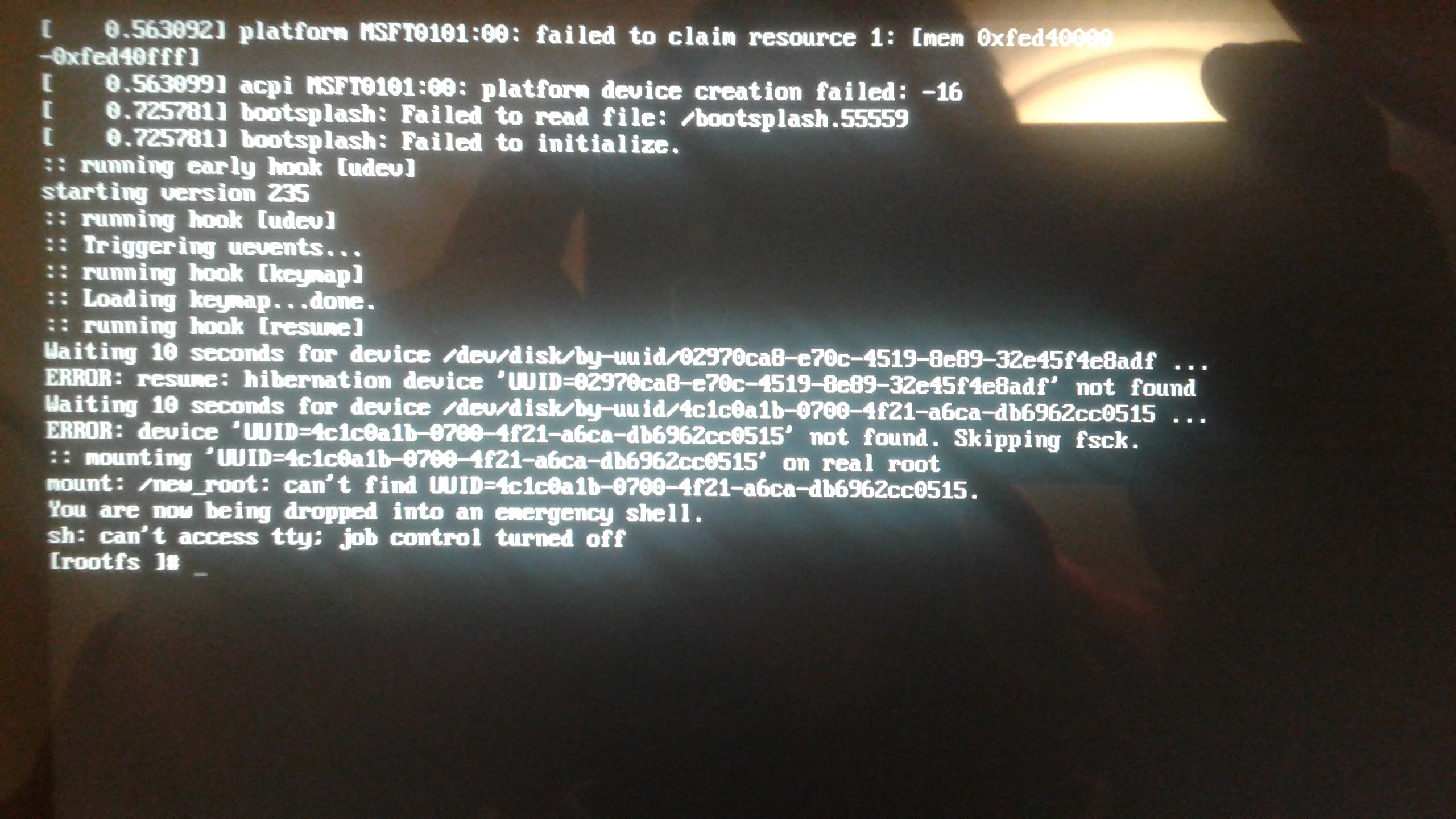 I've followed the advice of gohlip from the other thread about chrooting in from the livecd, but when I get to the last step:
chroot /mnt
I get the following error:
/bin/bash: error while loading shared libraries: libtinfo.so.6: cannot open shared object file: No such file or directory
This is the exact same error I had while doing the system update. After I had gotten this error originally I had to do a hard reboot because it wouldn't let me quit out of Octopi. After the reboot I then got the unable to find the UUID error.
Please someone if you know how I can fix this please reply. I've been using Manjaro since January and have never had anything like this happen before.
Thanks in advance!