Hi community,
it is now a long time ago I felt the need of announcing one of our development releases. However, with all the changes we did so far, it is time to do so.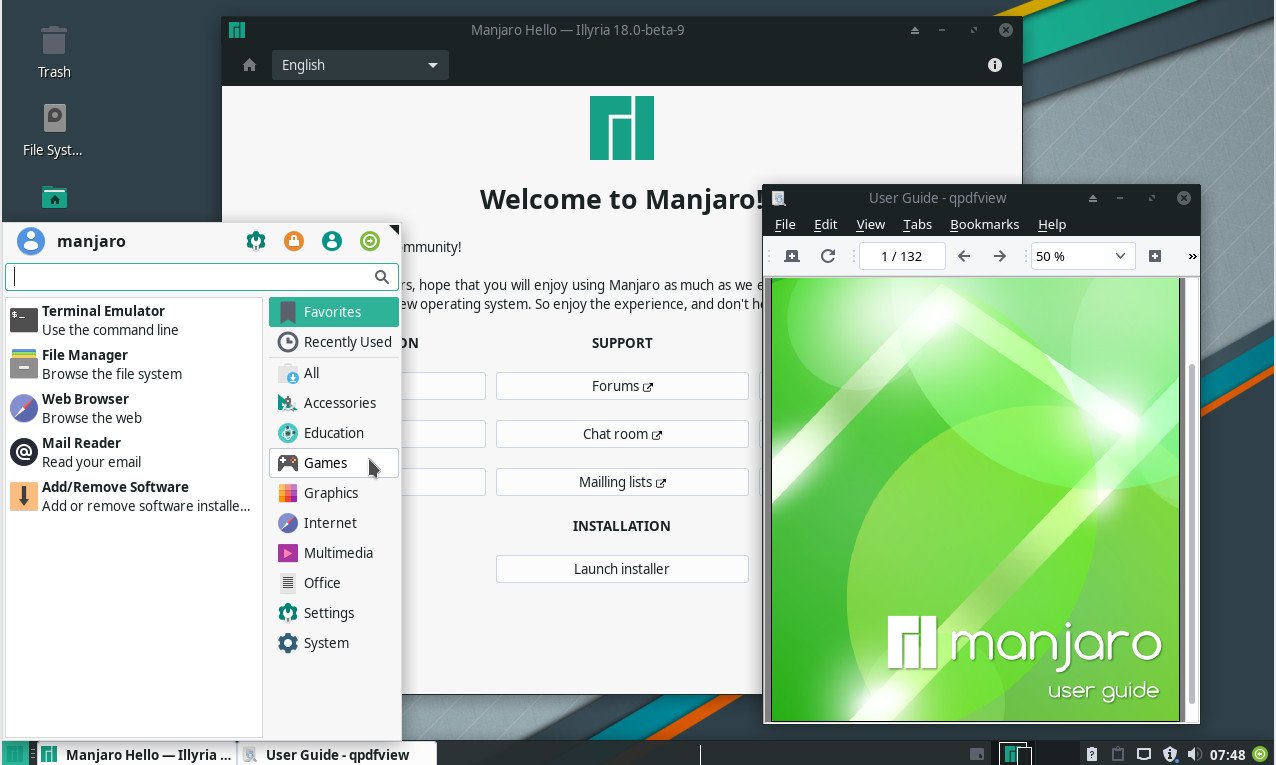 Features
we are using now linux419 kernel series, which is the next LTS release by upstream.
grub automatically hides the menu when Manjaro is installed as single OS. Use holding shift or pressing F8 to display grub-menu.

last beta we had issues with grub-quiet package. With this ISO, we hope we have fixed them now.

we added a feature to display the manufacturer logo of your UEFI-BIOS thru-out the boot process.
the theme changed to Matcha.
manjaro-hello can now install packages as needed.
currently we ship with XFCE 4.13 packages.
lot of changes went into Pamac.
So tell us how you like our v18.0 development release so far and what we might still need to fix.
Best, Philip
---