I am proud to announce our release candidate build of the upcoming Manjaro-XFCE 19.0 Kyria release. This build is based on stable branch .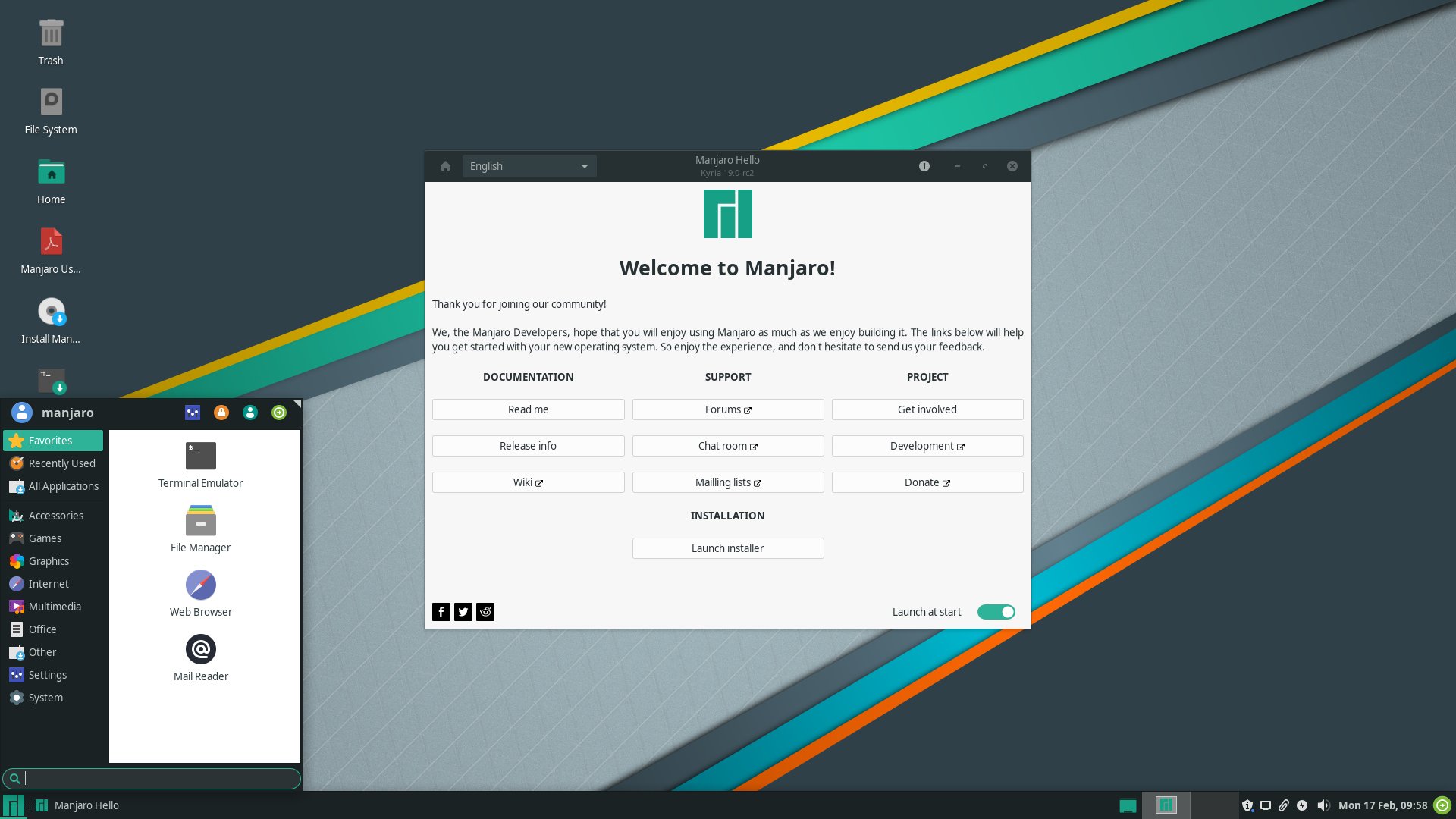 The Xfce edition remains our flagship offering and has received the attention it deserves. Few can claim to offer such a polished, integrated and leading-edge Xfce experience. We ship Xfce 4.14 with this release of Manjaro.
We mainly focused on polishing the user experience on the desktop and window manager, and on updating some components to take advantage of newly available technologies such as optimization of our theme we call Matcha. The new feature Display-Profiles allows you to store one or more profiles for a particular display configuration that you may be using. To make the deal a little sweeter we implemented auto-applying of profiles when new displays are connected.
Higlight features
New features in xfce edition:
Polishing of Matcha themes (incl. dark theme)
Whiskermenu can now be more customized
Additional wallpapers to match theme changes
Fixing bugs and featuring improved translations
More features added to Pamac
We hope you enjoy it and please leave feedback.
---
Changes since rc1:
Calamares updated to use kpmcore4
small fixes overall
Regressions:
seems Whiskermenu changed. We updated our configs so it will be fixed in our final release