Hello community,
here is another Stable-Staging Update for you: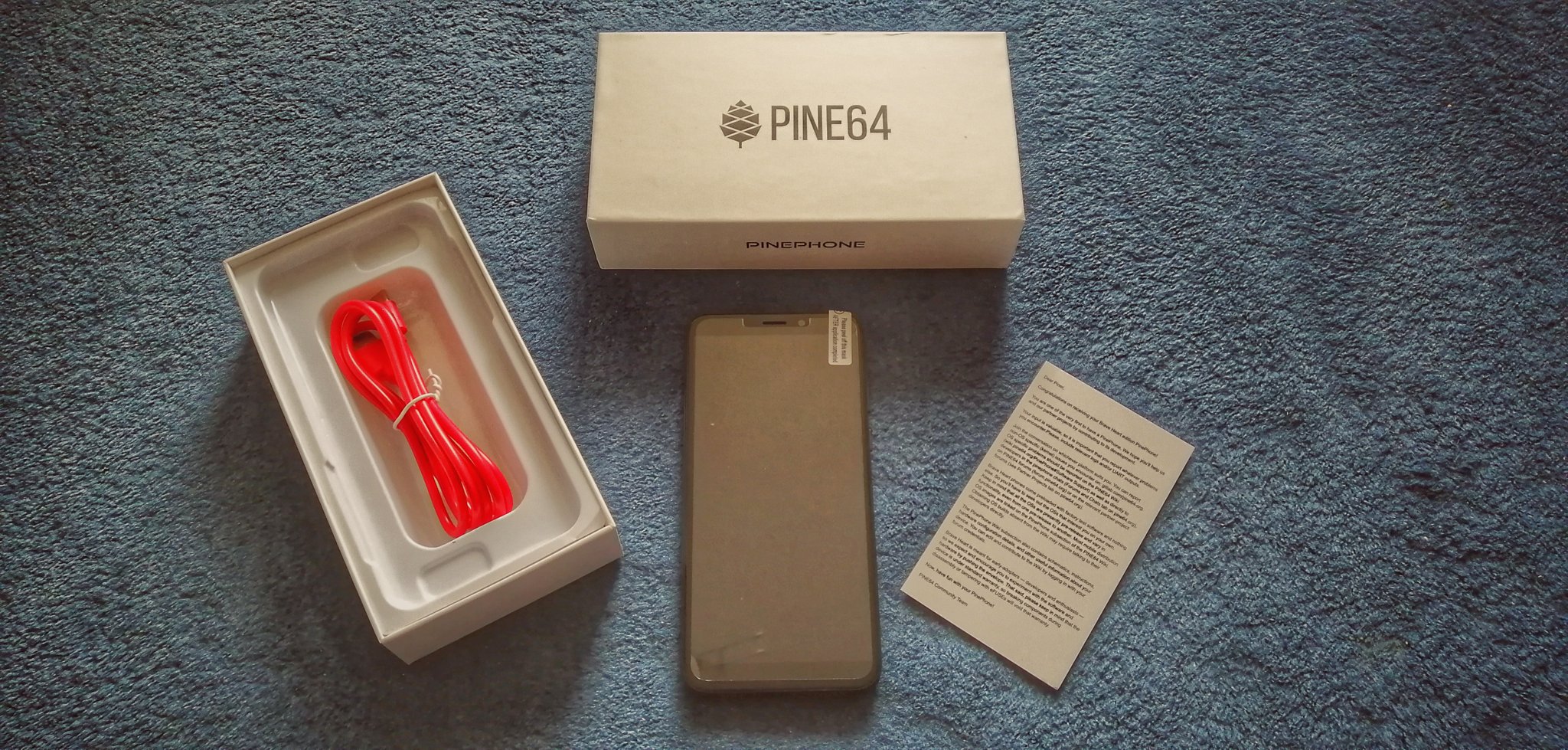 We are working hard to get mobile ready ...
Some feature-updates:
Some of our XFCE packages got updated
Calibre got updated to 4.13
Xorg-Server is now at 1.20.8
Systemd we renewed to 244.4
Pamac got some issues fixed
Haskell and Python updates/cleanups
If you like following latest Plasma development you may also like to check out our current version of manjaro-kde-dev, which we build on a regular basis against kde-git master packages. Also check out our current 19.1-pre2 ISOs and give us the needed feedback. You might also want to give our latest spin with NX-Desktop a try ...
As always we appreciate your input and feedback for the updates.
---
Setup instructions
first update your stable branch to get the latest pacman-mirrors package
issue: sudo pacman-mirrors -a -B stable-staging
issue: sudo pacman -Syyu or pamac upgrade --force-refresh
Upstream notice
Arch updated their default compression to zstd. We adopted to the same standard. More and more packages will have the zst extension from now on. If you get for what ever reason an error with ZSTD not supported as archive format you can do this:
sudo pacman -Syy
sudo pacman -S pacman-static
sudo pacman-static -Syyu

---
Our current supported kernels
linux316 3.16.82
linux44 4.4.217
linux49 4.9.217
linux414 4.14.174
linux419 4.19.113
linux54 5.4.28
linux55 5.5.13
linux56 5.6-rc7
linux419-rt 4.19.106_rt45
linux54-rt 5.4.26_rt17
Package Changes (Mon Mar 30 08:09:04 CEST 2020)
stable-staging core x86_64: 6 new and 6 removed package(s)
stable-staging multilib x86_64: 6 new and 6 removed package(s)
stable-staging extra x86_64: 48 new and 50 removed package(s)
stable-staging community x86_64: 350 new and 308 removed package(s)
:: Different overlay package(s) in repository community x86_64

-------------------------------------------------------------------------------
                             PACKAGE           2020-03-27           2020-03-30
-------------------------------------------------------------------------------
                               cpu-x3.2.4.r193.g73fe01e-53.2.4.r194.gf6db693-1
                         kcodecs-git5.69.0.r300.g8351b2a-15.69.0.r301.g2536577-1
                           ki18n-git5.69.0.r388.gd8b3982-15.69.0.r389.g1097127-1
                   kimageformats-git5.57.0.r262.g52fbe18-15.57.0.r264.g1d12b34-1
                             kio-git5.69.0.r3853.g8fdfce00-15.69.0.r3857.g5a4500c8-1
                   kscreenlocker-git5.18.80.r769.gd439d87-15.18.80.r771.gdecf7c9-1
         manjaro-gnome-settings-19.0           20200320-1           20200329-1
                plasma-framework-git5.69.0.r15393.gf6bb0229b-15.69.0.r15394.gb7e88d2a1-1
          plasma-wayland-session-git5.18.80.r8844.g9be7dedb8-15.18.80.r8846.g11579f9b7-1
                plasma-workspace-git5.18.80.r8844.g9be7dedb8-15.18.80.r8846.g11579f9b7-1
                   vte3-notification             0.60.0-2             0.60.1-1
                    telegram-desktop                    -           1.9.22-0.1


:: Different sync package(s) in repository community x86_64

-------------------------------------------------------------------------------
                             PACKAGE           2020-03-27           2020-03-30
-------------------------------------------------------------------------------
                                agda             2.6.1-10             2.6.1-12
                               arcus              4.4.0-1              4.5.0-1
                      aspnet-runtime       3.1.3.sdk103-1     3.1.3.sdk103.2-1
                               blosc             1.17.1-1             1.18.1-1
                               bmake           20181221-1           20200318-1
                             buildah             1.14.3-1             1.14.5-1
                       cabal-install           3.0.0.0-65           3.0.0.0-66
                            calcurse              4.5.1-1              4.6.0-1
                             calibre             4.12.0-1             4.13.0-1
                      calibre-common             4.12.0-1             4.13.0-1
                     calibre-python3             4.12.0-1             4.13.0-1
                               cgrep            6.6.32-12            6.6.32-13
                             chezmoi             1.7.17-1             1.7.18-1
                                cimg              2.8.4-1              2.9.0-1
                              coturn            4.5.1.1-7            4.5.1.1-8
                             cryptol             2.8.0-89             2.8.0-91
                                cura              4.4.1-1              4.5.0-1
                    cura-binary-data              4.4.0-1              4.5.0-1
            cura-resources-materials              4.4.0-1              4.5.0-1
                          curaengine              4.4.0-1              4.5.0-1
                               darcs           2.14.2-200           2.14.2-201
                                dart              2.7.1-1              2.7.2-1
                             dbeaver              7.0.0-1              7.0.1-1
         dbeaver-plugin-bouncycastle1.61.0.v20190602.1335-21.64.0.v20191109.0815-1
               dbeaver-plugin-office1.1.60.201912011827-11.1.67.202003211804-1
                 dbeaver-plugin-sshj1.0.43.201912011827-11.0.50.202003211804-1
             dbeaver-plugin-sshj-lib             0.27.2-2             0.27.3-1
           dbeaver-plugin-svg-format1.0.58.201912011827-11.0.65.202003211804-1
                               dhall            1.30.0-25            1.30.0-26
                          dhall-bash            1.0.28-27            1.0.28-28
                          dhall-json             1.6.2-26             1.6.2-27
                         dotnet-host       3.1.3.sdk103-1     3.1.3.sdk103.2-1
                      dotnet-runtime       3.1.3.sdk103-1     3.1.3.sdk103.2-1
                          dotnet-sdk       3.1.3.sdk103-1     3.1.3.sdk103.2-1
                            electron              8.2.0-2              8.2.0-3
                           electron2             2.0.18-3             2.0.18-4
                           electron4             4.2.12-3             4.2.12-4
                           electron5             5.0.13-2             5.0.13-3
                           electron6              6.1.9-2              6.1.9-3
                           electron7             7.1.14-1             7.1.14-2
                        emptyepsilon         2020.02.18-1         2020.03.22-1
                          emscripten            1.39.10-2            1.39.11-1
                           espeak-ng               1.50-1               1.50-2
              firefox-tree-style-tab              3.4.7-1              3.4.8-1
                          frotz-dumb               2.50-1               2.51-1
                       frotz-ncurses               2.50-1               2.51-1
                           frotz-sdl               2.50-1               2.51-1
                               geary           1:3.36.0-1           1:3.36.1-1
                   gentium-plus-font              5.000-3              5.000-4
                    gimp-plugin-gmic              2.8.4-2              2.9.0-1
                           git-annex        8.20200309-33        8.20200309-36
                          git-repair        1.20200102-56        1.20200102-57
                               gitea             1.11.1-1             1.11.3-2
                                gmic              2.8.4-2              2.9.0-1
                             gnucash                3.8-5                3.8-6
                           gscan2pdf              2.6.4-1              2.6.5-1
                         gtranslator             3.34.0-1             3.36.0-1
                       haskell-aeson            1.4.7.1-1            1.4.7.1-2
         haskell-aeson-better-errors          0.9.1.0-165          0.9.1.0-166
                haskell-aeson-compat             0.3.9-83             0.3.9-84
                  haskell-aeson-diff           1.1.0.8-80           1.1.0.8-81
                haskell-aeson-pretty             0.8.8-29             0.8.8-30
                    haskell-aeson-qq             0.8.3-39             0.8.3-40
                  haskell-aeson-yaml           1.0.6.0-13           1.0.6.0-14
                  haskell-attoparsec          0.13.2.3-20           0.13.2.4-1
          haskell-attoparsec-iso8601           1.0.1.0-54           1.0.1.0-55
                haskell-authenticate             1.3.5-86             1.3.5-88
          haskell-authenticate-oauth           1.6.0.1-66           1.6.0.1-67
                         haskell-aws              0.22-18              0.22-20
            haskell-binary-instances            1.0.0.1-2            1.0.0.1-3
               haskell-binary-tagged               0.2-48               0.2-50
                  haskell-blaze-html           0.9.1.2-20           0.9.1.2-21
                haskell-blaze-markup           0.8.2.3-19            0.8.2.4-1
                  haskell-bower-json          1.0.0.1-163          1.0.0.1-164
                       haskell-■■■■■              0.52-23              0.52-24
            haskell-bsb-http-chunked           0.0.0.4-84           0.0.0.4-85
                 haskell-casa-client              0.0.1-7              0.0.1-9
                  haskell-casa-types              0.0.1-7              0.0.1-9
                     haskell-cassava           0.5.2.0-20           0.5.2.0-21
          haskell-cassava-megaparsec             2.0.1-22             2.0.1-23
                       haskell-cborg            0.2.2.1-7            0.2.2.1-8
                  haskell-cborg-json            0.2.2.0-7            0.2.2.0-8
                  haskell-cheapskate           0.1.1.2-55           0.1.1.2-57
               haskell-conduit-extra              1.3.5-2              1.3.5-3
                  haskell-config-ini           0.2.4.0-95           0.2.4.0-96
                haskell-configurator          0.3.0.0-110          0.3.0.0-111
                   haskell-criterion           1.5.6.2-19           1.5.6.2-21
       haskell-criterion-measurement           0.1.2.0-33           0.1.2.0-34
          haskell-cryptohash-conduit            0.1.1-353            0.1.1-354
          haskell-cryptonite-conduit            0.2.2-247            0.2.2-248
                    haskell-css-text           0.1.3.0-78           0.1.3.0-79
             haskell-data-serializer           0.3.4.1-22           0.3.4.1-23
                haskell-data-textual           0.3.0.3-20           0.3.0.3-21
                         haskell-dav             1.3.4-67             1.3.4-69
                        haskell-dbus             1.2.11-1             1.2.12-2
               haskell-dbus-hslogger           0.1.0.1-16           0.1.0.1-19
                 haskell-descriptive             0.9.5-95             0.9.5-96
                         haskell-dns             4.0.1-10             4.0.1-11
                haskell-doctemplates             0.8.1-12             0.8.1-13
              haskell-email-validate          2.3.2.12-21          2.3.2.12-22
                   haskell-esqueleto              3.3.2-2              3.3.2-4
                  haskell-fdo-notify            0.3.1-269            0.3.1-272
                        haskell-feed            1.3.0.1-1            1.3.0.1-3
                haskell-generic-data           0.8.1.0-12            0.8.2.0-1
                haskell-generics-sop            0.5.0.0-4            0.5.0.0-5
                          haskell-gi             0.23.0-7             0.23.0-9
                     haskell-githash           0.1.3.3-82           0.1.3.3-83
            haskell-hackage-security           0.6.0.0-55           0.6.0.0-56
             haskell-haddock-library             1.8.0-41             1.8.0-43
                      haskell-hakyll          4.13.2.0-32          4.13.2.0-34
                       haskell-hasql              1.4.2-2              1.4.2-3
                  haskell-hasql-pool             0.5.1-76             0.5.1-77
           haskell-hasql-transaction            1.0.0.1-6            1.0.0.1-7
                haskell-hjsonpointer             1.5.0-79             1.5.0-80
                 haskell-hledger-lib             1.17.1-2             1.17.1-4
                    haskell-hopenpgp             2.9.4-46             2.9.4-48
                       haskell-hpack            0.33.0-95            0.33.0-96
                   haskell-hspec-wai            0.10.1-10            0.10.1-11
              haskell-hspec-wai-json            0.10.1-10            0.10.1-11
                haskell-hsyaml-aeson           0.2.0.0-25           0.2.0.0-26
                haskell-html-conduit           1.3.2.1-54           1.3.2.1-56
                        haskell-http        4000.3.14-153        4000.3.14-155
               haskell-http-api-data           0.4.1.1-23           0.4.1.1-24
                 haskell-http-client           0.6.4.1-22           0.6.4.1-24
             haskell-http-client-tls          0.3.5.3-207          0.3.5.3-208
                haskell-http-conduit           2.3.7.3-99          2.3.7.3-100
                   haskell-http-date             0.0.8-57             0.0.8-58
               haskell-http-download           0.2.0.0-22           0.2.0.0-23
                haskell-http-streams           0.8.7.1-66           0.8.7.1-68
                       haskell-http2             2.0.3-64             2.0.3-65
                  haskell-httpd-shed           0.4.1.1-82           0.4.1.1-84
                         haskell-hxt          9.3.1.18-49          9.3.1.18-50
          haskell-incremental-parser            0.4.0.1-6            0.4.0.1-7
                         haskell-ini             0.4.1-48             0.4.1-49
   haskell-insert-ordered-containers             0.2.3-19             0.2.3-20
                  haskell-io-streams           1.5.1.0-51           1.5.1.0-52
          haskell-io-streams-haproxy           1.0.1.0-51           1.0.1.0-52
                       haskell-ipynb              0.1-162              0.1-163
                 haskell-ixset-typed                0.5-3                0.5-4
                        haskell-jose           0.8.2.0-68           0.8.2.0-69
                   haskell-js-jquery            3.3.1-392            3.3.1-394
                  haskell-lens-aeson               1.1-19               1.1-20
                      haskell-libmpd           0.9.1.0-13           0.9.1.0-14
             haskell-microlens-aeson           2.3.0.4-45           2.3.0.4-46
                 haskell-microstache          1.0.1.1-140          1.0.1.1-141
                haskell-monad-logger            0.3.32-12            0.3.32-13
                    haskell-mustache             2.3.1-70             2.3.1-71
                  haskell-network-ip           0.3.0.3-25           0.3.0.3-26
                 haskell-network-uri           2.6.3.0-49           2.6.3.0-51
          haskell-openpgp-asciiarmor             0.1.2-27             0.1.2-28
             haskell-openssl-streams           1.2.2.0-53           1.2.2.0-54
             haskell-optparse-simple          0.1.1.2-159          0.1.1.2-160
                haskell-pandoc-types              1.20-26              1.20-27
                      haskell-pantry           0.4.0.1-11           0.4.0.1-13
                     haskell-parsers           0.12.10-38           0.12.10-39
                        haskell-path              0.7.0-4              0.7.0-5
                     haskell-path-io             1.6.0-12             1.6.0-13
                  haskell-persistent          2.10.5.2-11          2.10.5.2-13
               haskell-persistent-qq           2.9.1.1-58           2.9.1.1-60
           haskell-persistent-sqlite          2.10.6.2-35          2.10.6.2-37
         haskell-persistent-template           2.8.2.3-13           2.8.2.3-15
             haskell-persistent-test            2.0.3.1-7            2.0.3.1-9
                  haskell-pipes-http            1.0.6-119            1.0.6-120
           haskell-postgresql-binary            0.12.2-32            0.12.2-33
            haskell-project-template          0.2.0.1-217          0.2.0.1-218
                 haskell-rio-orphans           0.1.1.0-93           0.1.1.0-94
             haskell-rio-prettyprint           0.1.0.0-45           0.1.0.0-46
                    haskell-safecopy            0.10.2-29            0.10.2-30
                         haskell-sbv               8.6-51               8.6-52
                   haskell-serialise            0.2.2.0-7            0.2.2.0-8
                     haskell-servant              0.17-14              0.17-15
              haskell-servant-server              0.17-14              0.17-16
             haskell-servant-swagger             1.1.8-15             1.1.8-17
                       haskell-shake            0.18.5-59            0.18.5-60
                 haskell-shakespeare            2.0.24-17            2.0.24-19
             haskell-simple-sendfile            0.2.30-46            0.2.30-47
                 haskell-skylighting           0.8.3.2-47           0.8.3.2-49
            haskell-skylighting-core           0.8.3.2-47           0.8.3.2-49
                   haskell-snap-core           1.0.4.1-60           1.0.4.1-61
                 haskell-snap-server          1.1.1.1-173          1.1.1.1-174
                    haskell-sop-core            0.5.0.0-4            0.5.0.1-1
                   haskell-sourcemap            0.1.6-171            0.1.6-172
                  haskell-statistics          0.15.2.0-10          0.15.2.0-11
                    haskell-swagger2                2.5-2                2.5-4
           haskell-tagstream-conduit          0.5.5.3-343          0.5.5.3-345
         haskell-tamarin-prover-term             1.4.1-53             1.4.1-54
       haskell-tamarin-prover-theory             1.4.1-73             1.4.1-74
                 haskell-tar-conduit             0.3.2-64             0.3.2-65
                     haskell-texmath          0.12.0.1-40          0.12.0.1-41
                   haskell-tree-diff               0.1-73               0.1-75
                    haskell-trifecta               2.1-30               2.1-32
              haskell-uri-bytestring           0.3.2.2-40           0.3.2.2-41
                  haskell-uri-encode           1.5.0.5-60           1.5.0.5-61
              haskell-wai-app-static           3.1.7.1-61           3.1.7.1-63
                    haskell-wai-cors             0.2.7-38             0.2.7-39
                   haskell-wai-extra          3.0.29.1-29          3.0.29.1-30
          haskell-wai-handler-launch           3.0.3.1-30           3.0.3.1-31
                  haskell-wai-logger             2.3.6-58             2.3.6-59
              haskell-wai-websockets          3.0.1.2-128          3.0.1.2-129
                        haskell-warp             3.3.9-12             3.3.9-14
                    haskell-warp-tls            3.2.11-49            3.2.11-50
                  haskell-websockets          0.12.7.0-17          0.12.7.0-18
                        haskell-wreq          0.5.3.2-170          0.5.3.2-171
                      haskell-xcffib             0.9.0-22             0.9.0-23
                 haskell-xml-conduit            1.9.0.0-4            1.9.0.0-6
                  haskell-xml-hamlet           0.5.0.1-67           0.5.0.1-69
                haskell-xss-sanitize             0.3.6-97             0.3.6-98
                        haskell-yaml           0.11.3.0-8           0.11.3.0-9
                       haskell-yesod           1.6.0.1-65           1.6.0.1-67
                  haskell-yesod-auth             1.6.10-3             1.6.10-5
                  haskell-yesod-core          1.6.17.3-23          1.6.17.3-25
               haskell-yesod-default            1.2.0-706            1.2.0-708
                  haskell-yesod-form            1.6.7-144            1.6.7-146
            haskell-yesod-persistent           1.6.0.4-89           1.6.0.4-91
                haskell-yesod-static          1.6.0.1-346          1.6.0.1-348
                  haskell-yesod-test            1.6.9-105            1.6.9-107
                             hledger           1.17.1.1-3           1.17.1.1-5
                          hledger-ui           1.17.1.1-5           1.17.1.1-7
                         hledger-web             1.17.1-8            1.17.1-10
                               hlint            2.2.11-32            2.2.11-33
                              hoogle         5.0.17.15-20         5.0.17.15-22
                      hopenpgp-tools             0.23.1-6             0.23.1-8
                               idris            1.3.2-107            1.3.2-109
                            impacket             0.9.20-1             0.9.21-1
     intellij-idea-community-edition         2:2019.3.2-1         2:2019.3.4-1
                   java-commons-lang                3.9-5               3.10-1
                          jupyterlab              2.0.1-1              2.0.1-2
                   jupyterlab_server              1.0.7-1              1.1.0-1
                               kitty             0.17.1-1             0.17.2-1
                      kitty-terminfo             0.17.1-1             0.17.2-1
                            kmymoney              5.0.8-1              5.0.8-2
                   krita-plugin-gmic              2.8.4-2              2.9.0-1
      libreoffice-extension-texmaths               0.48-1             0.48.1-1
                            lollypop             1.2.30-1             1.2.32-1
                         lsp-plugins             1.1.14-1             1.1.15-1
                              lutris              0.5.4-2              0.5.5-1
                                 lxc            1:4.0.0-1            1:4.0.0-2
                                mat2             0.10.1-1             0.11.0-1
             mkinitcpio-systemd-tool                 25-1                 28-1
                  nodejs-lts-dubnium            10.19.0-1            10.19.0-2
             otf-fantasque-sans-mono              1.8.0-1              1.8.0-2
                              packer              1.5.4-2              1.5.5-1
                            pageedit              1.1.1-1              1.2.0-1
                              pandoc             2.9.2-75             2.9.2-77
                     pandoc-citeproc              0.17-56              0.17-58
                     pandoc-crossref           0.3.6.2-53           0.3.6.2-55
                           perl-gtk3              0.035-1              0.037-1
                          perl-mouse              2.5.9-1             2.5.10-1
                    perl-ppix-regexp              0.070-1              0.071-1
                           pflogsumm              1.1.4-1              1.1.5-1
                            pgadmin4               4.18-1               4.19-1
                           postgrest            6.0.2-109            6.0.2-111
                    pyopencl-headers         1:2019.1.2-3         1:2019.1.2-4
                      python-alembic              1.4.1-1              1.4.2-1
                    python-chameleon              3.6.2-2              3.7.0-1
                      python-dropbox              9.4.0-3              9.5.0-1
                      python-etesync             0.10.0-1             0.11.1-1
                    python-fonttools              4.6.0-1              4.6.0-2
     python-google-api-python-client             1.7.11-4              1.8.0-1
                  python-lark-parser              0.8.2-1              0.8.5-1
                 python-openstacksdk             0.44.0-1             0.45.0-1
               python-prompt_toolkit              3.0.4-1              3.0.5-1
                     python-pyopencl         1:2019.1.2-3         1:2019.1.2-4
                    python-pyperclip              1.7.0-5              1.8.0-1
                  python-pysol_cards              0.8.8-1              0.8.9-1
                    python-softlayer              5.8.6-1              5.8.7-1
                        python-sybil              1.2.2-1              1.3.0-1
                         python-tqdm             4.43.0-1             4.44.1-1
                        python-ujson              2.0.2-1              2.0.3-1
             python-virtualenv-clone              0.5.3-3              0.5.4-1
                         python-yaml                5.3-1              5.3.1-1
                     python2-alembic              1.4.1-1              1.4.2-1
                       python2-ujson              2.0.2-1              2.0.3-1
                        python2-yaml                5.3-1              5.3.1-1
                         qbittorrent              4.2.1-1              4.2.2-1
                     qbittorrent-nox              4.2.1-1              4.2.2-1
                           qmapshack             1.14.0-1             1.14.1-1
                                qmmp              1.3.6-2              1.3.7-1
                            qtractor             0.9.12-1             0.9.13-1
              rapid-photo-downloader             0.9.18-1             0.9.20-1
                              recoll             1.26.5-1             1.26.6-1
                            rsibreak            0.12.11-1            0.12.12-1
                             samurai                1.0-1                1.1-1
                            sdrangel             4.12.1-2                    -
                     sdrangel-sse4.1             4.12.1-2                    -
                          shellcheck            0.7.0-202            0.7.0-204
                               sigil              1.1.0-1              1.2.1-1
                                sssd              2.2.3-2              2.2.3-5
                               stack    2.1.3.20200310-31    2.1.3.20200310-33
                strip-nondeterminism              0.041-4              1.6.3-1
                     stylish-haskell          0.11.0.0-12          0.11.0.0-13
                      tamarin-prover            1.4.1-310            1.4.1-312
                                tang                  7-6                  7-7
                             taskell           1.9.2.0-64           1.9.2.0-65
      thunderbird-extension-enigmail              2.1.5-1              2.1.6-1
             ttf-fantasque-sans-mono              1.8.0-1              1.8.0-2
                     ttf-inconsolata            1:3.000-1            1:3.000-2
                  ttf-jetbrains-mono              1.0.4-1              1.0.5-1
              ttf-nerd-fonts-symbols              2.1.0-1              2.1.0-2
                           uglify-js              3.8.0-1              3.8.1-1
                             uranium              4.4.0-4              4.5.0-1
                        vim-nerdtree              6.4.2-1              6.4.3-1
                                 waf             2.0.19-1             2.0.20-1
         wingpanel-indicator-network              2.2.2-1              2.2.3-1
                                 xca              2.2.0-1              2.2.1-1
                              xmobar              0.33-20              0.33-23
                             xtrlock               2.12-1               2.13-1
                                zart              2.8.4-2              2.9.0-1
                             dua-cli                    -              2.3.9-2
                    espeak-ng-espeak                    -               1.50-2
                              flterm                    -                2.4-1
              haskell-base-noprelude                    -           4.13.0.0-1
                              libolm                    -              3.1.4-2
                   lm32-elf-binutils                    -               2.34-2
                        lm32-elf-gcc                    -              9.3.0-1
                        lm32-elf-gdb                    -                9.1-1
                     lm32-elf-newlib                    -              3.3.0-1
                             maturin                    -              0.7.9-1
                   or1k-elf-binutils                    -               2.34-1
                        or1k-elf-gcc                    -              9.3.0-1
                        or1k-elf-gdb                    -                9.1-1
                     or1k-elf-newlib                    -              3.3.0-1
                        pari-elldata                    -           20190912-2
                         pari-galpol                    -           20180625-2
                        pari-seadata                    -           20090618-2
                   perl-sub-override                    -               0.09-1
                ppc64le-elf-binutils                    -               2.34-1
                     ppc64le-elf-gdb                    -                9.1-1
                          prjtrellis                    -                1.0-1
                       prjtrellis-db                    -       r115.717478b-3
                          prjxray-db                    -       r225.1a4ee7c-1
           python-flask-security-too                    -              3.3.3-1
                     python-intelhex                    -              2.2.1-2
                    python-jsonmerge                    -              1.7.0-1
                   python-matrix-nio                    -             0.10.0-1
                python-mypy-protobuf                    -               1.20-1
                python-nmigen-boards                    -       r100.18315d8-1
                          python-olm                    -              3.1.4-2
                 python-unicodedata2                    -       13.0.0.post2-1
                riscv32-elf-binutils                    -               2.34-2
                     riscv32-elf-gcc                    -              9.3.0-1
                     riscv32-elf-gdb                    -                9.1-1
                  riscv32-elf-newlib                    -              3.3.0-2
                riscv64-elf-binutils                    -               2.34-1
                     riscv64-elf-gcc                    -              9.3.0-1
                     riscv64-elf-gdb                    -                9.1-1
                  riscv64-elf-newlib                    -              3.3.0-1
                    sh2-elf-binutils                    -               2.34-1
                         sh2-elf-gdb                    -                9.1-1
                    sh4-elf-binutils                    -               2.34-1
                            tinyprog                    -             1.0.23-1
                      weechat-matrix                    -              0.1.0-1


:: Different overlay package(s) in repository core x86_64

-------------------------------------------------------------------------------
                             PACKAGE           2020-03-27           2020-03-30
-------------------------------------------------------------------------------
                             systemd              244.3-2              244.4-1
                        systemd-libs              244.3-2              244.4-1
                  systemd-resolvconf              244.3-2              244.4-1
                  systemd-sysvcompat              244.3-2              244.4-1


:: Different sync package(s) in repository core x86_64

-------------------------------------------------------------------------------
                             PACKAGE           2020-03-27           2020-03-30
-------------------------------------------------------------------------------
                            automake             1.16.1-2             1.16.2-1
                                krb5             1.17.1-1               1.18-1
                          libnghttp2             1.39.2-2             1.40.0-1
                                perl             5.30.1-1             5.30.2-1
                              sdparm               1.10-3               1.11-1
                            xfsprogs              5.4.0-1              5.5.0-1


:: Different overlay package(s) in repository extra x86_64

-------------------------------------------------------------------------------
                             PACKAGE           2020-03-27           2020-03-30
-------------------------------------------------------------------------------
                           boxit-arm              2.1.3-2              2.1.3-3
                           pamac-cli              9.4.0-4              9.4.0-5
                       pamac-cli-dev              9.4.0-3            9.4.0-5.1
                        pamac-common              9.4.0-4              9.4.0-5
                    pamac-common-dev              9.4.0-3            9.4.0-5.1
                pamac-flatpak-plugin              9.4.0-4              9.4.0-5
            pamac-flatpak-plugin-dev              9.4.0-3            9.4.0-5.1
                           pamac-gtk              9.4.0-4              9.4.0-5
                       pamac-gtk-dev              9.4.0-3            9.4.0-5.1
                   pamac-snap-plugin              9.4.0-4              9.4.0-5
               pamac-snap-plugin-dev              9.4.0-3            9.4.0-5.1
             pamac-tray-appindicator              9.4.0-4              9.4.0-5
         pamac-tray-appindicator-dev              9.4.0-3            9.4.0-5.1
                         xorg-server             1.20.7-1             1.20.8-1
                  xorg-server-common             1.20.7-1             1.20.8-1
                   xorg-server-devel             1.20.7-1             1.20.8-1
                  xorg-server-xephyr             1.20.7-1             1.20.8-1
                   xorg-server-xnest             1.20.7-1             1.20.8-1
                    xorg-server-xvfb             1.20.7-1             1.20.8-1
                xorg-server-xwayland             1.20.7-1             1.20.8-1


:: Different sync package(s) in repository extra x86_64

-------------------------------------------------------------------------------
                             PACKAGE           2020-03-27           2020-03-30
-------------------------------------------------------------------------------
                              c-ares             1.15.0-1             1.16.0-1
                                 eog             3.36.0-1             3.36.1-1
                         file-roller             3.36.0-1             3.36.1-1
                        five-or-more             3.32.1-1             3.32.2-1
                                 gjs           2:1.64.0-1           2:1.64.1-1
          gnome-getting-started-docs             3.36.0-1             3.36.1-1
                          gnome-maps             3.36.0-1             3.36.1-1
                         gnome-music           1:3.36.0-1           1:3.36.1-1
                      gnome-terminal             3.36.1-2           3.36.1.1-1
                     gnome-user-docs             3.36.0-1             3.36.1-1
                                 gsm             1.0.18-1             1.0.19-1
                          gst-python             1.16.2-1             1.16.2-2
                         gst-python2             1.16.2-1                    -
                         http-parser              2.9.3-1              2.9.4-1
                         imagemagick           7.0.10.2-2           7.0.10.3-1
                     imagemagick-doc           7.0.10.2-2           7.0.10.3-1
                            kdiagram              2.6.1-2              2.6.2-1
                                 ldb            1:1.5.6-2            1:2.0.7-2
                              libdca              0.0.6-1              0.0.7-1
                             libgit2           1:0.99.0-2           1:0.99.0-3
                          libmagick6           6.9.11.2-1           6.9.11.3-1
                            liborcus             0.15.3-1             0.15.4-1
                             librsvg           2:2.48.0-1           2:2.48.1-1
                libtorrent-rasterbar            1:1.2.4-1            1:1.2.5-1
                            libwacom                1.2-1                1.3-1
                         libwbclient            4.10.10-2             4.11.3-3
                        link-grammar              5.7.0-2              5.8.0-1
                                mutt             1.13.4-2             1.13.5-1
                             nghttp2             1.39.2-1             1.40.0-1
                             perl-tk            804.034-4            804.035-1
                            pipewire              0.3.1-1              0.3.2-1
                       pipewire-docs              0.3.1-1              0.3.2-1
                       pipewire-jack              0.3.1-1              0.3.2-1
                      pipewire-pulse              0.3.1-1              0.3.2-1
                               pygtk             2.24.0-8                    -
                        python2-zbar               0.23-2                    -
                               samba            4.10.10-2             4.11.3-3
                           smbclient            4.10.10-2             4.11.3-3
                          stellarium             0.19.3-1             0.20.0-1
                                tali             3.36.0-1             3.36.1-1
                                 tdb             1.3.18-4              1.4.3-2
                              tevent           1:0.9.39-4           1:0.10.2-1
                xfce4-clipman-plugin              1.4.4-1              1.6.0-1
                   xfce4-screensaver              0.1.9-2             0.1.10-1
                       xfce4-session             4.14.1-1             4.14.2-1
                      xfce4-terminal            0.8.9.1-1            0.8.9.2-1
                        xscreensaver               5.43-1               5.44-1
                                zbar               0.23-2               0.23-3
                            zbar-gtk               0.23-2               0.23-3
                             zbar-qt               0.23-2               0.23-3
                         python-zbar                    -               0.23-3


:: Different overlay package(s) in repository multilib x86_64

-------------------------------------------------------------------------------
                             PACKAGE           2020-03-27           2020-03-30
-------------------------------------------------------------------------------
                       lib32-systemd              244.3-1              244.4-1


:: Different sync package(s) in repository multilib x86_64

-------------------------------------------------------------------------------
                             PACKAGE           2020-03-27           2020-03-30
-------------------------------------------------------------------------------
               lib32-glib-networking             2.64.0-1             2.64.1-1
                          lib32-gtk3            3.24.14-1            3.24.16-1
                          lib32-krb5             1.17.1-1               1.18-1
                       lib32-librsvg             2.48.0-1             2.48.1-1
                                wine                5.4-1                5.5-1
                        wine-staging                5.4-1                5.5-1


No issue, everything went smoothly
Yes there was an issue. I was able to resolve it myself.(Please post your solution)
Yes i am currently experiencing an issue due to the update. (Please post about it)
Check if your mirror has already synced: