Hello community,
Another stable-staging branch update with some interesting updates for you! So far it is one of our biggest updates we prepared so far.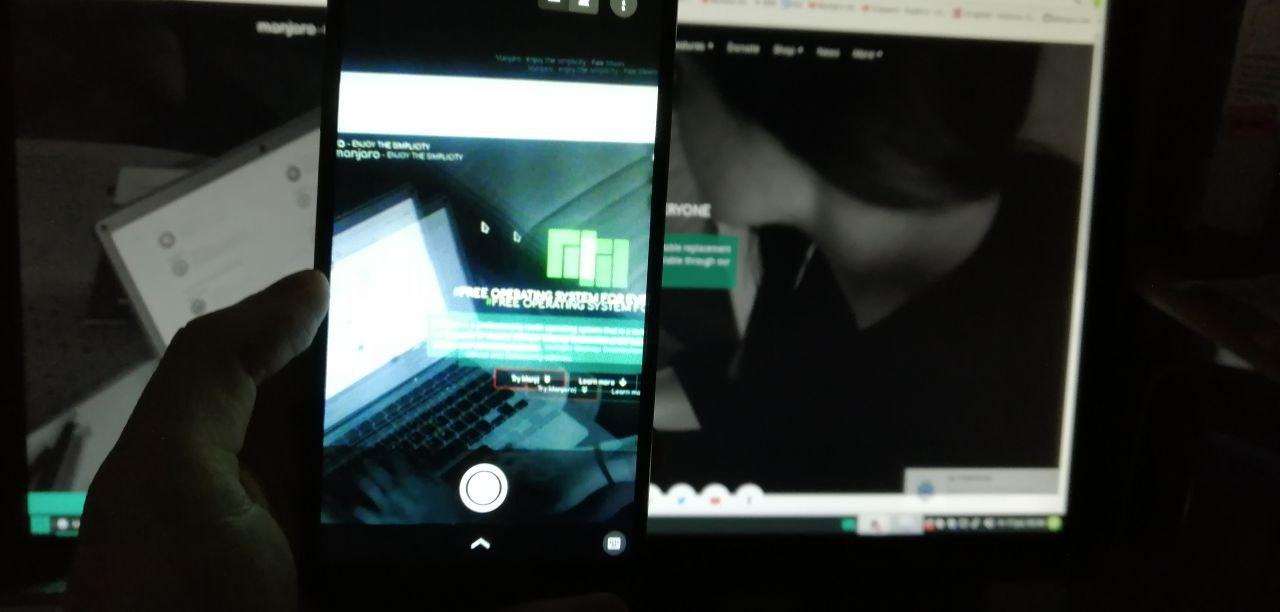 More work went into our

#Phosh

edition for the #

pinephone

#stayhome

,

#staysafe

,

#stayhealthy
We updated all of our Kernels
For Linux57 kernel series we added the FSync/Futex patches by Valve to speed up some processes, especially for Proton gaming.
Renewed our Firmware for the kernels
Worked on our ARM-tools
Some Cinnamon and Deepin updates
Plasma5 got updated to 5.19.3
KDE Frameworks is now at 5.72.0
KDE Apps got renewed to 20.04.3
A lot of KDE-git package updates to showcase the latest features of KDE software
Wine is renewed to 5.10
Brave browser has new versions in standard and beta
Virtualbox is now at 6.1.10
Mesa got updated to 20.1.3
PHP is now at 7.4.8
Pamac got some fixes and updated to 9.5.6
Firefox is now at 78.0.2
Firefox developer edition is now at 79.0b7
Palemoon got another release
Thunderbird updated to 68.10.0
Some more fixes to our Jade desktop
LibreOffice got renewed to 6.4.5
The development IDE Gambas is now at 3.15.0
AMD kicks of Q3 with AMDVLK on 2020.Q3.1
The usual upstream updates rebuilds/updates including python and haskell by Arch
If you like following latest Plasma development you may also like to check out our current version of manjaro-kde-dev, which we build on a regular basis against kde-git master packages. Also check out our latest release candidate of Manjaro Mikah 20.1! XFCE, KDE and Gnome
---
Setup instructions
first update your stable branch to get the latest pacman-mirrors package
issue: sudo pacman-mirrors -a -B stable-staging
issue: sudo pacman -Syyu or pamac upgrade --force-refresh
Upstream notice
Arch updated their default compression to zstd. We adopted to the same standard. More and more packages will have the zst extension from now on. If you get for what ever reason an error with ZSTD not supported as archive format you can do this:
sudo pacman -Syy
sudo pacman -S pacman-static
sudo pacman-static -Syyu

---
Our current supported kernels
linux44 4.4.230
linux49 4.9.230
linux414 4.14.188
linux419 4.19.133
linux54 5.4.52
linux56 5.6.19 [EOL]
linux57 5.7.9
linux58 5.8-rc5
linux54-rt 5.4.44_rt27
linux56-rt 5.6.17_rt9
Package Changes (Wed Jul 15 22:32:50 CEST 2020)
stable-staging community x86_64: 4054 new and 3985 removed package(s)
stable-staging core x86_64: 81 new and 79 removed package(s)
stable-staging extra x86_64: 1428 new and 1407 removed package(s)
stable-staging multilib x86_64: 54 new and 54 removed package(s)
A detailed list of all package changes can be found here.
No issue, everything went smoothly
Yes there was an issue. I was able to resolve it myself.(Please post your solution)
Yes i am currently experiencing an issue due to the update. (Please post about it)
Check if your mirror has already synced: