Hello community,
I am happy to announce another Stable Update!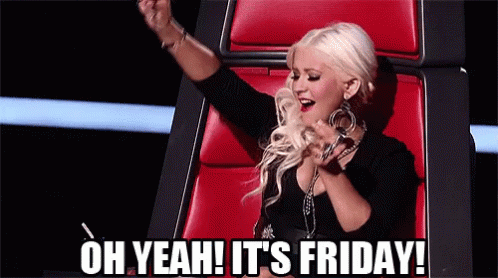 This update holds the following changes:
We ship another set of kernel point releases, including both our realtime kernels,
Browsers palemoon, chromium and falkon got updated
Also our system backup tool backintime got renewed, which was much requested
Following Archlinux we are finally deprecating qt4. No reason to worry if you are still using and legacy qt4 dependent application, as of course you can just keep your qt4 installed, for now.
Calamares got updated and rebuild against kpmcore 4.0
Grub package got redesigned to support also 32bit UEFI installs. Hopefully the languages bug is also solved by this.
KDE-Dev ISO got updated and therefore all KDE-Git packages aswell
Latest addition to KDE-Dev is a new notification system. You can try it with our ISO.
Most of our Kernels got updated. Some might had noticed that dmesg is now restricted to root. To rave you can go here.
We added linux52 in its current git snapshot. Few extramodules build, but not all yet!
XFCE-GTK3 got renewed packages. The issue with Nvidia and XFWM4-GTK3 got fixed.
Also Gnome got updated to 3.32.2 plus needed Gnome-Extensions.
Plasma is now at 5.15.5
KDE Apps is now at 19.04.1
LibreOffice is now att 6.1.6
Bash got some security fixes
Systemd got updated to its latest stable updates
Deepin has newer packages to provide a better experience
Mesa is now at 19.0.4
For all using Haskell, you find now the latest updates in our repos.
Give us the usual feedback and let us know what you think about this update.
---
Current supported Kernels
linux316 3.16.67
linux318 3.18.139 [EOL]
linux44 4.4.179 (no legacy nvidia-340 module!)
linux49 4.9.175
linux414 4.14.118
linux419 4.19.42
linux420 4.20.17 [EOL]
linux50 5.0.15
linux51 5.1.1 (few extramodules build, but not all yet!)
linux51 5.2-rc0 (few extramodules build, but not all yet!)
linux419-rt 4.19.37_rt19
linux50-rt 5.0.14_rt9
Package Updates (Wed May 15 06:17:42 CEST 2019)
stable community x86_64: 1722 new and 1725 removed package(s)
stable core x86_64: 40 new and 38 removed package(s)
stable extra x86_64: 834 new and 921 removed package(s)
stable multilib x86_64: 26 new and 47 removed package(s)
A detailed list of all package changes can be found here.
No issue, everything went smoothly
Yes there was an issue. I was able to resolve it myself.(Please post your solution)
Yes i am currently experiencing an issue due to the update. (Please post about it)
Check if your mirror has already synced: