Hello community,
I am happy to announce another Stable Update right right from the #snapcraftsummit in Montreal!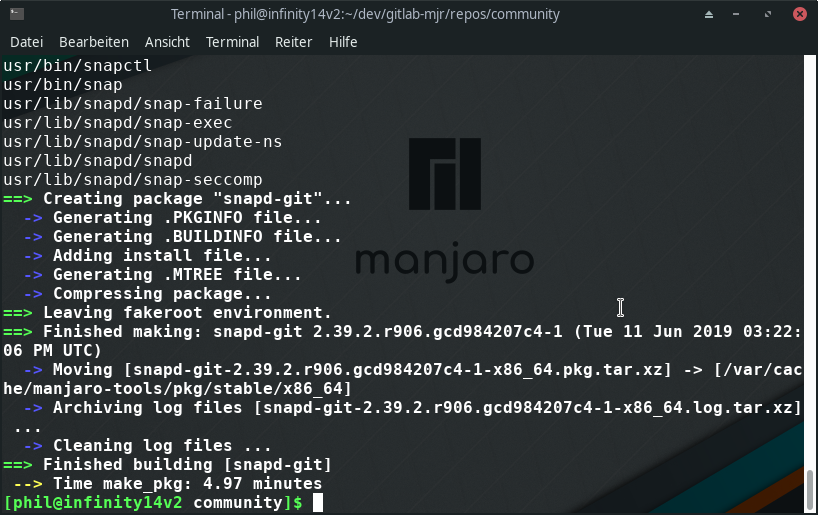 This update holds the following changes:
We updated some of our Kernels. Note that linux50 is now marked end of life. We recommend to move on to linux51 kernel series. Remember that linux318 now really had it's last build aswell!
Xorg-Server is now at 1.20.5
Nvidia driver got updated to 430.14
Gparted is now at v1.0
KDE Frameworks is now at 5.59.0
KDE Apps are now at 19.04.2
KDE-Git packages got added. You may check them out via our new ISOs
we adopted to the new matcha themes created by @cscs (see troubleshoots for more info)
most of our settings packages got adopted to use the new kvantum-theme-matcha package
i-nex we dropped. Please use cpu-x as an alternative
we added needed workarounds to get pamac-qt more stable when using qqc2-desktop-style
Palemoon is now at 28.5.2
Firefox got a new development and stable release
Mesa is now at 19.0.6
XFCE is now at 4.14-pre1.
More package updates to Deepin. Please discuss if Deepin is still useful for Manjaro
Calamares is now at 3.2.9. We use kpmcore3 on our ISOs to have a stable install routine
We updated Octopi. Report any issues you may have with it
The usual haskell and python package updates
We updated zfs modules to 0.8.0 including a resolved critical bug
Haskell, python and other packages got updated to their latest build
With this we also released Manjaro 18.1.0-rc1. Get the latest ISOs from OSDN: XFCE, KDE, Gnome
Give us the usual feedback and let us know what you think about this update.
---
Current supported Kernels
linux316 3.16.67

linux318 3.18.140 [EOL] (it is now really EOL!)

linux44 4.4.180 (no legacy nvidia-340 module!)

linux49 4.9.179

linux414 4.14.124

linux419 4.19.49

linux420 4.20.17 [EOL]

linux50 5.0.21 [EOL]

linux51 5.1.8

linux51 5.2-rc4 (few extramodules build, but not all yet!)

linux419-rt 4.19.37_rt20

linux50-rt 5.0.14_rt9
Package Updates (Mon Jun 10 07:48:10 CEST 2019)
stable community x86_64: 1393 new and 1342 removed package(s)
stable core x86_64: 36 new and 35 removed package(s)
stable extra x86_64: 693 new and 699 removed package(s)
stable multilib x86_64: 38 new and 38 removed package(s)
A detailed list of all package changes may be found here
No issue, everything went smoothly
Yes there was an issue. I was able to resolve it myself.(Please post your solution)
Yes i am currently experiencing an issue due to the update. (Please post about it)
Check if your mirror has already synced: