Hello community,
I am happy to announce our last Stable Update for 2019!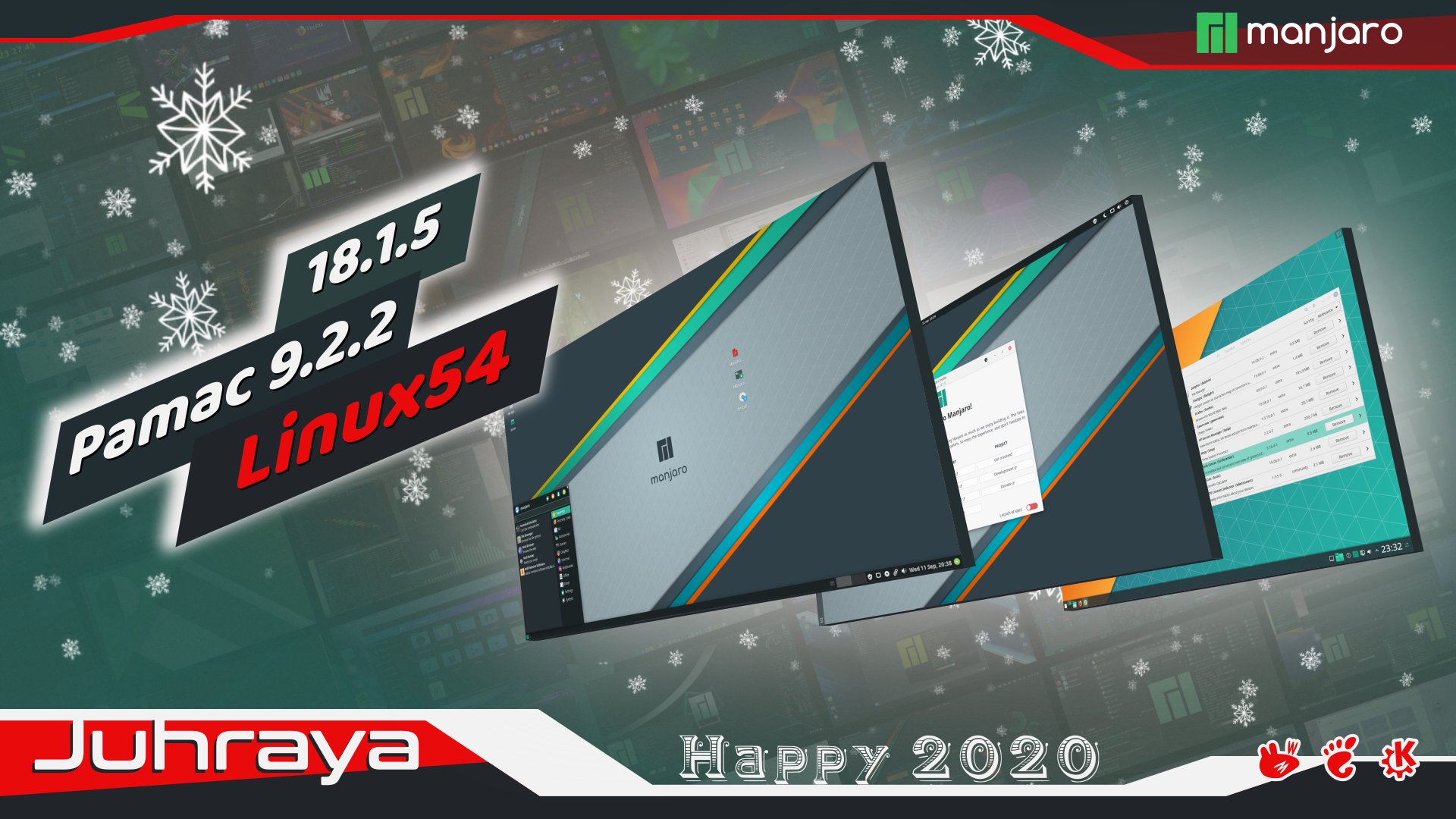 Get your latest Manjaro ISO now!
Some feature-updates:
We finalized the Nvidia 340.108 update
Brave browser got updated to its latest releases
Updated KDE-git packages
AMDVLK is now at 2019.Q4.5
Changes made to Qt5-Stack by updating to 5.14 series. Report back if we missed some rebuilds!
We focused more on KDE-git packages
Changes made to Xorg-Stack. Old depreciated modules got removed
Some of the Kernels got updated. Note: 5.3 series is now marked EOL!
php got updated to 7.4.1
KDE Frameworks are at 5.65.0
Mesa got its first point-release for 19.3 series
VirtualBox is now at 6.1.0.
qemu got updated to 4.2.0
Palemoon browser is now at 28.8.0
KDE-Apps got their December Update
Nvidia is at 440.44
LibreOffice is at 6.3.4
the usual upstream fixes
If you like following latest Plasma development you may also like to check out our current version of manjaro-kde-dev, which we build on a regular basis against kde-git master packages.
As always we appreciate your input and feedback for the updates.
---
Our current supported kernels:
linux316 3.16.80
linux44 4.4.207
linux49 4.9.207
linux414 4.14.160
linux419 4.19.91
linux53 5.3.18 [EOL]
linux54 5.4.6
linux55 5.5-rc3
linux419-rt 4.19.90_rt35
linux52-rt 5.2.21_rt15
linux54-rt 5.4.5_rt3
Package Changes (Fri Dec 27 10:00:12 CET 2019)
stable community x86_64: 1444 new and 1410 removed package(s)
stable core x86_64: 46 new and 44 removed package(s)
stable extra x86_64: 896 new and 942 removed package(s)
stable multilib x86_64: 34 new and 34 removed package(s)
A detailed list of all package changes can be found here.
No issue, everything went smoothly
Yes there was an issue. I was able to resolve it myself.(Please post your solution)
Yes i am currently experiencing an issue due to the update. (Please post about it)
Check if your mirror has already synced: