Hello community,
here is another Stable Update ...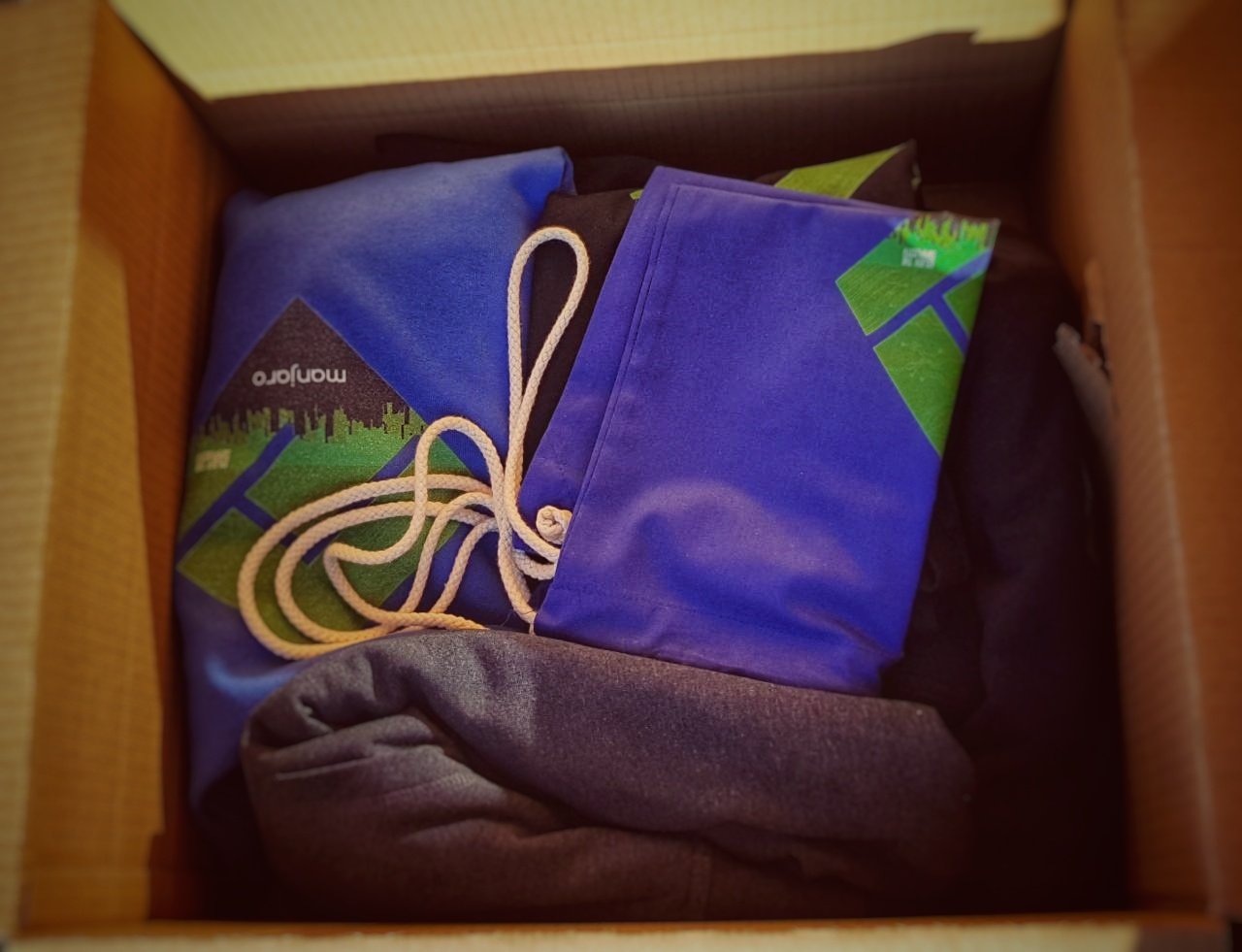 Just less than a week till #FOSDEM2020. We are getting ready for it ...
Some feature-updates:
Kernels got updated to their latest point-releases, including linux55 with latest RC
Linux54 got some fixes backported for i915 driver
gamemode got updated to 1.5
Pamac 9.3 got finally released
brave got updated
some KDE fixes
AMDVLK is now at 2020.Q1.1
manjaro-browser-settings should now respect changes made by the user
The usual upstream fixes
If you like following latest Plasma development you may also like to check out our current version of manjaro-kde-dev, which we build on a regular basis against kde-git master packages. Also check out our current 18.1.5 ISOs and give us the needed feedback. You might also want to give our latest spin with NX-Desktop a try ...
As always we appreciate your input and feedback for the updates.
---
Upstream notice
Arch updated their default compression to zstd. We adopted to the same standard. More and more packages will have the zst extension from now on. If you get for what ever reason an error with ZSTD not supported as archive format you can do this:
wget https://pkgbuild.com/~eschwartz/repo/x86_64-extracted/pacman-static
chmod +x pacman-static
sudo ./pacman-static -Syyu

---
Our current supported kernels
linux316 3.16.81
linux44 4.4.211
linux49 4.9.211
linux414 4.14.167
linux419 4.19.98
linux53 5.3.18 [EOL]
linux54 5.4.14
linux55 5.5-rc7
linux419-rt 4.19.94_rt39
linux54-rt 5.4.10_rt5
Package Changes (Sat Jan 25 08:37:23 CET 2020)
stable community x86_64: 512 new and 512 removed package(s)
stable core x86_64: 33 new and 34 removed package(s)
stable extra x86_64: 184 new and 281 removed package(s)
stable multilib x86_64: 11 new and 11 removed package(s)

:: Different overlay package(s) in repository community x86_64

-------------------------------------------------------------------------------
                             PACKAGE           2020-01-20           2020-01-26
-------------------------------------------------------------------------------
                           baloo-git5.67.0.r2685.gdb2739e7-15.67.0.r2686.g587f6adc-1
                       bluedevil-git5.18.80.r2045.gfe9727a8-15.18.80.r2047.g69f6a599-1
                               brave             1.2.41-1             1.2.43-1
                          brave-beta             1.3.84-1            1.3.100-1
                 breath2-icon-themes              1.0.3-1              1.0.4-1
                   breath2-wallpaper              1.0.3-1              1.0.4-1
                          breeze-git5.18.80.r1939.gc1ba29e0-15.18.80.r1945.g87fc8f46-1
                    breeze-icons-git5.67.0.r1454.g22286e6a-15.67.0.r1455.g936f8470-1
                      compiz-manjaro     0.9.13.1.r4143-9           0.9.14.1-1
                               cpu-x3.2.4.r168.gf3df7f1-13.2.4.r171.g1d3f2d3-1
                        discover-git5.18.80.r7562.g52f93cb4-15.18.80.r7569.gef8199ba-1
                         edid-decode       r366.3910b4c-1       r367.c42616d-1
            frameworkintegration-git5.67.0.r501.g075be60-15.67.0.r502.g107b9dd-1
                            gamemode                1.4-1                1.5-1
                                 gwe           0.13.3-0.1             0.13.3-1
                     kactivities-git5.67.0.r1267.g032c5640-15.67.0.r1268.ga7b902e9-1
               kactivities-stats-git5.67.0.r264.g9253864-15.67.0.r265.ge36497a-1
                        kcmutils-git5.67.0.r365.gabd2e49-15.67.0.r366.g9afc554-1
                         kconfig-git5.66.0.r640.gae93e9d-15.67.0.r650.g68c1cfd-1
                     kcoreaddons-git5.67.0.r933.gaa908f7-15.67.0.r935.g7113ba4-1
                   kde-cli-tools-git5.18.80.r1743.gf5243b6-15.18.80.r1744.g07f0730-1
                  kde-gtk-config-git5.18.80.r778.g57ecf50-15.18.80.r780.g19b9340-1
                kdeplasma-addons-git5.18.80.r8259.g884db0486-15.18.80.r8262.g57e834b45-1
                   kfilemetadata-git5.67.0.r675.ga7d7270-15.67.0.r676.gc36ecf9-1
                     kinfocenter-git5.18.80.r1592.g8a4f8c4-15.18.80.r1600.g4aeb640-1
                             kio-git5.67.0.r3753.gfb1bfd23-15.67.0.r3756.gbd093331-1
                       kirigami2-git5.67.0.r2042.g3e26d744-15.67.0.r2050.g388491f1-1
                      knetattach-git5.18.80.r7294.g9f7b53b5e-15.18.80.r7314.g05d380ace-1
                       knewstuff-git5.67.0.r769.g198e589-15.67.0.r770.gc17e5da-1
                  knotifications-git5.67.0.r494.gbc01688-15.67.0.r498.g786acbc-1
                        kservice-git5.67.0.r718.g9849bf7-15.67.0.r720.gf10db4e-1
                     ksshaskpass-git5.18.80.r149.g88a8f53-15.18.80.r150.ge191464-1
                       ksysguard-git5.18.80.r3208.g908a13c1-15.18.80.r3209.ga03ceb7e-1
                     ktexteditor-git5.67.0.r2308.g9499d28b-15.67.0.r2311.gb0055e84-1
                         kwallet-git5.67.0.r940.gd498044-15.67.0.r941.g02ab54e-1
            kwayland-integration-git5.18.80.r140.gaae0cdd-15.18.80.r141.g8b02449-1
                            kwin-git5.18.80.r17642.g0ba10d58c-15.18.80.r17654.g4979afbf7-1
                   kwindowsystem-git5.67.0.r489.g181d4f3-15.67.0.r491.g262b470-1
                              libc++            8.0.1-1.0                    -
                           libc++abi            8.0.1-1.0                    -
                  libc++experimental            8.0.1-1.0                    -
                         linux419-rt       4.19.94_rt38-2       4.19.94_rt39-1
               linux419-rt-acpi_call             1.1.0-12             1.1.0-13
                linux419-rt-bbswitch               0.8-12               0.8-13
             linux419-rt-broadcom-wl      6.30.223.271-12      6.30.223.271-13
                 linux419-rt-headers       4.19.94_rt38-2       4.19.94_rt39-1
            linux419-rt-nvidia-340xx            340.108-2            340.108-3
            linux419-rt-nvidia-390xx            390.132-4            390.132-5
            linux419-rt-nvidia-418xx            418.113-3            418.113-4
            linux419-rt-nvidia-430xx             430.64-3             430.64-4
            linux419-rt-nvidia-435xx             435.21-7             435.21-8
            linux419-rt-nvidia-440xx             440.44-3             440.44-4
                linux419-rt-nvidiabl              0.88-12              0.88-13
                   linux419-rt-r8168           8.047.02-8           8.048.00-2
               linux419-rt-rtl8723bu   4.3.9.3.13200.0-59   4.3.9.3.13200.0-60
                linux419-rt-tp_smapi               0.43-8               0.43-9
             linux419-rt-vhba-module           20190831-7           20200106-2
linux419-rt-virtualbox-guest-modules              6.1.2-1              6.1.2-2
 linux419-rt-virtualbox-host-modules              6.1.2-1              6.1.2-2
                          linux54-rt         5.4.10_rt5-1         5.4.13_rt7-1
                linux54-rt-acpi_call              1.1.0-3              1.1.0-4
                 linux54-rt-bbswitch                0.8-3                0.8-4
              linux54-rt-broadcom-wl       6.30.223.271-3       6.30.223.271-4
                  linux54-rt-headers         5.4.10_rt5-1         5.4.13_rt7-1
             linux54-rt-nvidia-340xx            340.108-2            340.108-3
             linux54-rt-nvidia-390xx            390.132-3            390.132-4
             linux54-rt-nvidia-418xx            418.113-3            418.113-4
             linux54-rt-nvidia-430xx             430.64-3             430.64-4
             linux54-rt-nvidia-435xx             435.21-2             435.21-3
             linux54-rt-nvidia-440xx             440.44-3             440.44-4
                 linux54-rt-nvidiabl               0.88-3               0.88-4
                    linux54-rt-r8168           8.047.02-2           8.048.00-1
                 linux54-rt-tp_smapi               0.43-3               0.43-4
              linux54-rt-vhba-module           20190831-3           20200106-1
 linux54-rt-virtualbox-guest-modules              6.1.2-1              6.1.2-2
  linux54-rt-virtualbox-host-modules              6.1.2-1              6.1.2-2
            manjaro-browser-settings           20181222-1           20200124-1
       manjaro-xfce-minimal-settings           20200109-1           20200123-1
               manjaro-xfce-settings           20200109-1           20200123-1
                          oxygen-git5.18.80.r4351.g05e2ffa5-15.18.80.r4353.g164dbdb3-1
      plasma-browser-integration-git5.18.80.r1007.ge4ce6072-15.18.80.r1009.g2009914a-1
                  plasma-desktop-git5.18.80.r7294.g9f7b53b5e-15.18.80.r7314.g05d380ace-1
                plasma-framework-git5.67.0.r15344.g1e5966147-15.67.0.r15345.gf5f43514a-1
                       plasma-nm-git5.18.80.r2748.gdc34d3f3-15.18.80.r2757.ge8aa8008-1
                       plasma-pa-git5.18.80.r784.g91363fb-15.18.80.r785.g9a1c33e-1
                      plasma-sdk-git5.18.80.r2139.gde7108a-15.18.80.r2140.g56274d8-1
          plasma-wayland-session-git5.18.80.r8633.ge9c57e4be-15.18.80.r8651.g67560e303-1
                plasma-workspace-git5.18.80.r8633.ge9c57e4be-15.18.80.r8651.g67560e303-1
     plasma-workspace-wallpapers-git5.18.80.r174.g8b2722c-15.18.80.r176.g4345f00-1
              qqc2-desktop-style-git5.67.0.r329.g36b20cb-15.67.0.r330.gae9c5c0-1
                  sddm-breath2-theme              1.0.3-1              1.0.4-1
                        sddm-kcm-git5.18.80.r506.gaf4eff7-15.18.80.r507.g6ea4d48-1
                           solid-git5.67.0.r535.g5e71c40-15.67.0.r536.g4b3f108-1
                     syndication-git5.67.0.r749.geb5a8a7-15.67.0.r750.g1526b77-1
             syntax-highlighting-git5.67.0.r1063.g15e6e03-15.67.0.r1064.ge8e098b-1
                  systemsettings-git5.18.80.r2183.ga0a09e53-15.18.80.r2184.g21fe09fc-1
                    telegram-desktop            1.9.4-0.3                    -
      gnome-shell-extension-gamemode                    -      4.r2.ge7cd644-1
                              octopi             0.9.0-21             0.9.0-21
          octopi-notifier-frameworks             0.9.0-21             0.9.0-21
                 octopi-notifier-qt5             0.9.0-21             0.9.0-21


:: Different sync package(s) in repository community x86_64

-------------------------------------------------------------------------------
                             PACKAGE           2020-01-20           2020-01-26
-------------------------------------------------------------------------------
                      acpi_call-dkms            1.1.0-277            1.1.0-278
                             ansible              2.9.3-1              2.9.4-1
                      antlr4-runtime              4.7.2-1                4.8-1
                 appstream-generator              0.8.0-3              0.8.1-1
                         assaultcube            1.2.0.2-4            1.2.0.2-5
                         astromenace              1.4.1-1              1.4.1-2
                            autopep8            1:1.4.4-3              1:1.5-1
                                 bam              0.5.1-1              0.5.1-2
                                bass               1.2-12               1.2-13
                            binaryen           1:1.39.1-1               1:90-1
                                bolt                0.8-2                0.8-3
                           borgmatic             1.4.21-1             1.4.22-1
                               box2d              2.3.1-4              2.3.1-5
                               brial              1.2.6-3              1.2.7-1
                             calibre              4.8.0-1              4.9.1-1
                      calibre-common              4.8.0-1              4.9.1-1
                     calibre-python3              4.8.0-1              4.9.1-1
                             caprine             2.42.0-1             2.42.1-1
                             certbot              1.0.0-1              1.1.0-1
                      certbot-apache              1.0.0-1              1.1.0-1
              certbot-dns-cloudflare              1.0.0-1              1.1.0-1
                certbot-dns-cloudxns              1.0.0-1              1.1.0-1
            certbot-dns-digitalocean              1.0.0-1              1.1.0-1
                certbot-dns-dnsimple              1.0.0-1              1.1.0-1
             certbot-dns-dnsmadeeasy              1.0.0-1              1.1.0-1
                  certbot-dns-gehirn              1.0.0-1              1.1.0-1
                  certbot-dns-google              1.0.0-1              1.1.0-1
                  certbot-dns-linode              1.0.0-1              1.1.0-1
                  certbot-dns-luadns              1.0.0-1              1.1.0-1
                   certbot-dns-nsone              1.0.0-1              1.1.0-1
                     certbot-dns-ovh              1.0.0-1              1.1.0-1
                 certbot-dns-rfc2136              1.0.0-1              1.1.0-1
                 certbot-dns-route53              1.0.0-1              1.1.0-1
             certbot-dns-sakuracloud              1.0.0-1              1.1.0-1
                       certbot-nginx              1.0.0-1              1.1.0-1
                               cjdns               20.4-1               20.5-1
                              clevis                 11-6                 12-1
                            clipgrab              3.8.9-1             3.8.10-1
                             clojure             1.10.1-2             1.10.1-3
                             dbeaver              6.3.0-2              6.3.3-1
                          diffoscope                135-1                136-1
                      docker-compose             1.25.1-1             1.25.3-1
                dolphin-emu 1:5.0.r7309.10d230a512-6 1:5.0.r11530.ea9b96370d-1
                       dwarffortress            0.44.12-1            0.44.12-2
                            electron              7.1.9-1             7.1.10-1
                         emby-server            4.3.1.0-2            4.3.1.0-3
                           etckeeper            1.18.13-1            1.18.14-1
                           findomain              0.9.9-1              1.0.0-1
           firefox-developer-edition             73.0b5-1             73.0b9-1
  firefox-developer-edition-i18n-ach             73.0b5-1             73.0b9-1
   firefox-developer-edition-i18n-af             73.0b5-1             73.0b9-1
   firefox-developer-edition-i18n-an             73.0b5-1             73.0b9-1
   firefox-developer-edition-i18n-ar             73.0b5-1             73.0b9-1
  firefox-developer-edition-i18n-ast             73.0b5-1             73.0b9-1
   firefox-developer-edition-i18n-az             73.0b5-1             73.0b9-1
   firefox-developer-edition-i18n-be             73.0b5-1             73.0b9-1
   firefox-developer-edition-i18n-bg             73.0b5-1             73.0b9-1
   firefox-developer-edition-i18n-bn             73.0b5-1             73.0b9-1
   firefox-developer-edition-i18n-br             73.0b5-1             73.0b9-1
   firefox-developer-edition-i18n-bs             73.0b5-1             73.0b9-1
   firefox-developer-edition-i18n-ca             73.0b5-1             73.0b9-1
  firefox-developer-edition-i18n-cak             73.0b5-1             73.0b9-1
   firefox-developer-edition-i18n-cs             73.0b5-1             73.0b9-1
   firefox-developer-edition-i18n-cy             73.0b5-1             73.0b9-1
   firefox-developer-edition-i18n-da             73.0b5-1             73.0b9-1
   firefox-developer-edition-i18n-de             73.0b5-1             73.0b9-1
  firefox-developer-edition-i18n-dsb             73.0b5-1             73.0b9-1
   firefox-developer-edition-i18n-el             73.0b5-1             73.0b9-1
firefox-developer-edition-i18n-en-ca             73.0b5-1             73.0b9-1
firefox-developer-edition-i18n-en-gb             73.0b5-1             73.0b9-1
firefox-developer-edition-i18n-en-us             73.0b5-1             73.0b9-1
   firefox-developer-edition-i18n-eo             73.0b5-1             73.0b9-1
firefox-developer-edition-i18n-es-ar             73.0b5-1             73.0b9-1
firefox-developer-edition-i18n-es-cl             73.0b5-1             73.0b9-1
firefox-developer-edition-i18n-es-es             73.0b5-1             73.0b9-1
firefox-developer-edition-i18n-es-mx             73.0b5-1             73.0b9-1
   firefox-developer-edition-i18n-et             73.0b5-1             73.0b9-1
   firefox-developer-edition-i18n-eu             73.0b5-1             73.0b9-1
   firefox-developer-edition-i18n-fa             73.0b5-1             73.0b9-1
   firefox-developer-edition-i18n-ff             73.0b5-1             73.0b9-1
   firefox-developer-edition-i18n-fi             73.0b5-1             73.0b9-1
   firefox-developer-edition-i18n-fr             73.0b5-1             73.0b9-1
firefox-developer-edition-i18n-fy-nl             73.0b5-1             73.0b9-1
firefox-developer-edition-i18n-ga-ie             73.0b5-1             73.0b9-1
   firefox-developer-edition-i18n-gd             73.0b5-1             73.0b9-1
   firefox-developer-edition-i18n-gl             73.0b5-1             73.0b9-1
   firefox-developer-edition-i18n-gn             73.0b5-1             73.0b9-1
firefox-developer-edition-i18n-gu-in             73.0b5-1             73.0b9-1
   firefox-developer-edition-i18n-he             73.0b5-1             73.0b9-1
firefox-developer-edition-i18n-hi-in             73.0b5-1             73.0b9-1
   firefox-developer-edition-i18n-hr             73.0b5-1             73.0b9-1
  firefox-developer-edition-i18n-hsb             73.0b5-1             73.0b9-1
   firefox-developer-edition-i18n-hu             73.0b5-1             73.0b9-1
firefox-developer-edition-i18n-hy-am             73.0b5-1             73.0b9-1
   firefox-developer-edition-i18n-ia             73.0b5-1             73.0b9-1
   firefox-developer-edition-i18n-id             73.0b5-1             73.0b9-1
   firefox-developer-edition-i18n-is             73.0b5-1             73.0b9-1
   firefox-developer-edition-i18n-it             73.0b5-1             73.0b9-1
   firefox-developer-edition-i18n-ja             73.0b5-1             73.0b9-1
   firefox-developer-edition-i18n-ka             73.0b5-1             73.0b9-1
  firefox-developer-edition-i18n-kab             73.0b5-1             73.0b9-1
   firefox-developer-edition-i18n-kk             73.0b5-1             73.0b9-1
   firefox-developer-edition-i18n-km             73.0b5-1             73.0b9-1
   firefox-developer-edition-i18n-kn             73.0b5-1             73.0b9-1
   firefox-developer-edition-i18n-ko             73.0b5-1             73.0b9-1
  firefox-developer-edition-i18n-lij             73.0b5-1             73.0b9-1
   firefox-developer-edition-i18n-lt             73.0b5-1             73.0b9-1
   firefox-developer-edition-i18n-lv             73.0b5-1             73.0b9-1
   firefox-developer-edition-i18n-mk             73.0b5-1             73.0b9-1
   firefox-developer-edition-i18n-mr             73.0b5-1             73.0b9-1
   firefox-developer-edition-i18n-ms             73.0b5-1             73.0b9-1
   firefox-developer-edition-i18n-my             73.0b5-1             73.0b9-1
firefox-developer-edition-i18n-nb-no             73.0b5-1             73.0b9-1
firefox-developer-edition-i18n-ne-np             73.0b5-1             73.0b9-1
   firefox-developer-edition-i18n-nl             73.0b5-1             73.0b9-1
firefox-developer-edition-i18n-nn-no             73.0b5-1             73.0b9-1
   firefox-developer-edition-i18n-oc             73.0b5-1             73.0b9-1
firefox-developer-edition-i18n-pa-in             73.0b5-1             73.0b9-1
   firefox-developer-edition-i18n-pl             73.0b5-1             73.0b9-1
firefox-developer-edition-i18n-pt-br             73.0b5-1             73.0b9-1
firefox-developer-edition-i18n-pt-pt             73.0b5-1             73.0b9-1
   firefox-developer-edition-i18n-rm             73.0b5-1             73.0b9-1
   firefox-developer-edition-i18n-ro             73.0b5-1             73.0b9-1
   firefox-developer-edition-i18n-ru             73.0b5-1             73.0b9-1
   firefox-developer-edition-i18n-si             73.0b5-1             73.0b9-1
   firefox-developer-edition-i18n-sk             73.0b5-1             73.0b9-1
   firefox-developer-edition-i18n-sl             73.0b5-1             73.0b9-1
  firefox-developer-edition-i18n-son             73.0b5-1             73.0b9-1
   firefox-developer-edition-i18n-sq             73.0b5-1             73.0b9-1
   firefox-developer-edition-i18n-sr             73.0b5-1             73.0b9-1
firefox-developer-edition-i18n-sv-se             73.0b5-1             73.0b9-1
   firefox-developer-edition-i18n-ta             73.0b5-1             73.0b9-1
   firefox-developer-edition-i18n-te             73.0b5-1             73.0b9-1
   firefox-developer-edition-i18n-th             73.0b5-1             73.0b9-1
   firefox-developer-edition-i18n-tr             73.0b5-1             73.0b9-1
   firefox-developer-edition-i18n-uk             73.0b5-1             73.0b9-1
   firefox-developer-edition-i18n-ur             73.0b5-1             73.0b9-1
   firefox-developer-edition-i18n-uz             73.0b5-1             73.0b9-1
   firefox-developer-edition-i18n-vi             73.0b5-1             73.0b9-1
   firefox-developer-edition-i18n-xh             73.0b5-1             73.0b9-1
firefox-developer-edition-i18n-zh-cn             73.0b5-1             73.0b9-1
firefox-developer-edition-i18n-zh-tw             73.0b5-1             73.0b9-1
                       gambas3-devel             3.14.3-2             3.14.3-3
                     gambas3-gb-args             3.14.3-2             3.14.3-3
                    gambas3-gb-cairo             3.14.3-2             3.14.3-3
                    gambas3-gb-chart             3.14.3-2             3.14.3-3
                  gambas3-gb-clipper             3.14.3-2             3.14.3-3
                  gambas3-gb-complex             3.14.3-2             3.14.3-3
                 gambas3-gb-compress             3.14.3-2             3.14.3-3
                    gambas3-gb-crypt             3.14.3-2             3.14.3-3
                     gambas3-gb-data             3.14.3-2             3.14.3-3
                       gambas3-gb-db             3.14.3-2             3.14.3-3
                  gambas3-gb-db-form             3.14.3-2             3.14.3-3
                 gambas3-gb-db-mysql             3.14.3-2             3.14.3-3
                  gambas3-gb-db-odbc             3.14.3-2             3.14.3-3
            gambas3-gb-db-postgresql             3.14.3-2             3.14.3-3
               gambas3-gb-db-sqlite3             3.14.3-2             3.14.3-3
                     gambas3-gb-dbus             3.14.3-2             3.14.3-3
                  gambas3-gb-desktop             3.14.3-2             3.14.3-3
            gambas3-gb-desktop-gnome             3.14.3-2             3.14.3-3
              gambas3-gb-desktop-x11             3.14.3-2             3.14.3-3
           gambas3-gb-eval-highlight             3.14.3-2             3.14.3-3
                     gambas3-gb-form             3.14.3-2             3.14.3-3
              gambas3-gb-form-dialog             3.14.3-2             3.14.3-3
              gambas3-gb-form-editor             3.14.3-2             3.14.3-3
                 gambas3-gb-form-mdi             3.14.3-2             3.14.3-3
               gambas3-gb-form-stock             3.14.3-2             3.14.3-3
            gambas3-gb-form-terminal             3.14.3-2             3.14.3-3
                      gambas3-gb-gmp             3.14.3-2             3.14.3-3
                      gambas3-gb-gsl             3.14.3-2             3.14.3-3
                      gambas3-gb-gtk             3.14.3-2             3.14.3-3
               gambas3-gb-gtk-opengl             3.14.3-2             3.14.3-3
                     gambas3-gb-gtk3             3.14.3-2             3.14.3-3
                    gambas3-gb-httpd             3.14.3-2             3.14.3-3
                    gambas3-gb-image             3.14.3-2             3.14.3-3
             gambas3-gb-image-effect             3.14.3-2             3.14.3-3
              gambas3-gb-image-imlib             3.14.3-2             3.14.3-3
                 gambas3-gb-image-io             3.14.3-2             3.14.3-3
                  gambas3-gb-inotify             3.14.3-2             3.14.3-3
                   gambas3-gb-libxml             3.14.3-2             3.14.3-3
                  gambas3-gb-logging             3.14.3-2             3.14.3-3
                      gambas3-gb-map             3.14.3-2             3.14.3-3
                 gambas3-gb-markdown             3.14.3-2             3.14.3-3
                    gambas3-gb-media             3.14.3-2             3.14.3-3
               gambas3-gb-media-form             3.14.3-2             3.14.3-3
                gambas3-gb-memcached             3.14.3-2             3.14.3-3
                     gambas3-gb-mime             3.14.3-2             3.14.3-3
                    gambas3-gb-mysql             3.14.3-2             3.14.3-3
                  gambas3-gb-ncurses             3.14.3-2             3.14.3-3
                      gambas3-gb-net             3.14.3-2             3.14.3-3
                 gambas3-gb-net-curl             3.14.3-2             3.14.3-3
                 gambas3-gb-net-pop3             3.14.3-2             3.14.3-3
                 gambas3-gb-net-smtp             3.14.3-2             3.14.3-3
                   gambas3-gb-openal             3.14.3-2             3.14.3-3
                   gambas3-gb-opengl             3.14.3-2             3.14.3-3
              gambas3-gb-opengl-glsl             3.14.3-2             3.14.3-3
               gambas3-gb-opengl-glu             3.14.3-2             3.14.3-3
               gambas3-gb-opengl-sge             3.14.3-2             3.14.3-3
                  gambas3-gb-openssl             3.14.3-2             3.14.3-3
                   gambas3-gb-option             3.14.3-2             3.14.3-3
                     gambas3-gb-pcre             3.14.3-2             3.14.3-3
                      gambas3-gb-pdf             3.14.3-2             3.14.3-3
                      gambas3-gb-qt5             3.14.3-2             3.14.3-3
               gambas3-gb-qt5-opengl             3.14.3-2             3.14.3-3
               gambas3-gb-qt5-webkit             3.14.3-2             3.14.3-3
                   gambas3-gb-report             3.14.3-2             3.14.3-3
                  gambas3-gb-scanner             3.14.3-2             3.14.3-3
                      gambas3-gb-sdl             3.14.3-2             3.14.3-3
                gambas3-gb-sdl-sound             3.14.3-2             3.14.3-3
                     gambas3-gb-sdl2             3.14.3-2             3.14.3-3
               gambas3-gb-sdl2-audio             3.14.3-2             3.14.3-3
                 gambas3-gb-settings             3.14.3-2             3.14.3-3
                   gambas3-gb-signal             3.14.3-2             3.14.3-3
                     gambas3-gb-term             3.14.3-2             3.14.3-3
                     gambas3-gb-util             3.14.3-2             3.14.3-3
                 gambas3-gb-util-web             3.14.3-2             3.14.3-3
                      gambas3-gb-v4l             3.14.3-2             3.14.3-3
                       gambas3-gb-vb             3.14.3-2             3.14.3-3
                      gambas3-gb-web             3.14.3-2             3.14.3-3
                 gambas3-gb-web-feed             3.14.3-2             3.14.3-3
                 gambas3-gb-web-form             3.14.3-2             3.14.3-3
                      gambas3-gb-xml             3.14.3-2             3.14.3-3
                 gambas3-gb-xml-html             3.14.3-2             3.14.3-3
                  gambas3-gb-xml-rpc             3.14.3-2             3.14.3-3
                 gambas3-gb-xml-xslt             3.14.3-2             3.14.3-3
                         gambas3-ide             3.14.3-2             3.14.3-3
                     gambas3-runtime             3.14.3-2             3.14.3-3
                      gambas3-script             3.14.3-2             3.14.3-3
                    gimp-plugin-gmic              2.8.2-1              2.8.3-1
                             git-lfs              2.9.2-1             2.10.0-1
                              gitlab             12.6.3-1             12.7.0-1
                       gitlab-gitaly             1.80.0-1             1.83.0-1
                       gitlab-runner             12.6.0-1             12.7.0-1
                            glfw-doc              3.3.1-1              3.3.2-1
                        glfw-wayland              3.3.1-1              3.3.2-1
                            glfw-x11              3.3.1-1              3.3.2-1
                                gmic              2.8.2-1              2.8.3-1
                         go-ethereum              1.9.9-1             1.9.10-1
                gtk-theme-elementary              5.4.0-1              5.4.1-1
                                hugo             0.62.2-1             0.63.1-1
                              hwinfo              21.67-1              21.68-1
                           ibus-m17n              1.4.1-2              1.4.2-1
                          ibus-table             1.9.23-1             1.9.24-1
                     intel-media-sdk             19.4.0-1             19.4.0-4
                             ipcheck           20140422-2                    -
                         ipsec-tools              0.8.2-9                    -
                                 jcl             0.1rc2-1                    -
                              jgmenu                4.0-1              4.0.1-1
                                 jmc             0.3rc3-1                    -
                          jupyterlab              1.2.5-1              1.2.6-1
                                 k9s             0.12.0-1             0.13.2-1
                             keepass               2.43-4               2.44-1
                                kid3              3.8.1-1              3.8.2-1
                             kid3-qt              3.8.1-1              3.8.2-1
                   krita-plugin-gmic              2.8.2-1              2.8.3-1
                        languagetool                4.7-1                4.8-1
                           leptonica             1.78.0-1             1.79.0-1
                              libluv             1.32.0-1             1.34.1-1
                              libmfx               1.25-3             19.4.0-4
                 libretro-beetle-psx               2017-1               2215-1
              libretro-beetle-psx-hw               2017-1               2215-1
                    libretro-blastem               1813-1               1841-1
                      libretro-bsnes                554-1              1:525-1
                      libretro-citra               6959-1               6962-1
                    libretro-desmume               6239-1               6320-1
                   libretro-gambatte                797-1                819-1
            libretro-genesis-plus-gx               1471-1               1559-1
                    libretro-melonds                560-1               1069-1
                       libretro-mgba               5856-1               6622-1
           libretro-mupen64plus-next              1:169-2              1:192-1
                   libretro-nestopia                947-1               1:15-1
                   libretro-overlays                149-1                161-1
               libretro-parallel-n64               5078-1               5106-1
                     libretro-ppsspp              24922-1              26421-1
                    libretro-reicast               3485-1                    -
                    libretro-scummvm              84242-1              92780-1
              libretro-shaders-slang                643-1                700-1
                     libretro-snes9x               1339-1               1774-1
                    libretro-yabause               2953-1               3292-1
                             libsass              3.5.5-2              3.6.0-1
                            lollypop             1.2.19-1             1.2.20-1
                          mediaproxy              2.6.1-5                    -
                           mediawiki             1.34.0-1             1.34.0-2
                      mediawiki-math             1.31.1-1             1.34.0-2
                                mill              0.5.7-1              0.6.0-1
                            minetest              5.1.0-2              5.1.1-1
                     minetest-common              5.1.0-2              5.1.1-1
                     minetest-server              5.1.0-2              5.1.1-1
                     mysql-workbench             8.0.19-1             8.0.19-2
                                nccl              2.5.6-3              2.5.7-1
                             nethack              3.6.2-1              3.6.4-1
              nextcloud-app-calendar            1:2.0.0-1            1:2.0.1-1
              nextcloud-app-contacts              3.1.7-1              3.1.8-1
                      nginx-mainline             1.17.7-1             1.17.8-1
                              nodejs             13.6.0-1             13.7.0-1
                                ogre             1.12.3-2             1.12.4-1
                                 ois                1.5-1                1.5-2
                           open-isns               0.99-1              0.100-1
                       pantheon-code              3.2.0-1              3.2.0-2
                 pantheon-screenshot              1.7.0-1              1.7.1-1
              perl-extutils-cppguess               0.20-1               0.21-1
             perl-http-server-simple               0.52-1               0.52-2
                    perl-ppix-regexp              0.067-1              0.068-1
                    perl-test-simple           1.302170-1           1.302171-1
                    perl-xml-libxslt               1.96-4               1.99-1
                        php-igbinary              3.1.1-1              3.1.2-1
                                 pm2              4.2.1-1              4.2.3-1
                         python-acme              1.0.0-1              1.1.0-1
                  python-authheaders             0.12.1-1             0.12.2-1
                 python-calmjs.parse              1.2.1-1              1.2.2-1
                     python-cfn-lint             0.26.3-1             0.27.1-1
                   python-clickclick              1.2.2-3              1.2.2-4
                   python-cloudflare              2.4.0-1              2.5.0-1
                       python-cvxopt              1.2.3-3              1.2.4-1
           python-django-classy-tags              0.9.0-1              1.0.0-1
               python-django-sekizai              1.0.0-1              1.1.0-1
                python-elasticsearch              7.1.0-1              7.5.0-1
                 python-flufl.bounce                3.0-2              3.0.1-1
                    python-fonttools              4.2.2-1              4.2.4-1
                    python-freezegun             0.3.13-1             0.3.14-1
                       python-gflags              3.1.2-3              3.1.2-4
                  python-google-auth              1.7.1-1             1.10.0-2
                     python-httplib2             0.14.0-1             0.15.0-1
                        python-jieba               0.40-1               0.41-1
                        python-js2py               0.67-1               0.67-2
                 python-jsbeautifier             1.10.2-2             1.10.3-1
               python-jsonrpc-server              0.3.3-1              0.3.4-1
              python-language-server             0.31.6-1             0.31.7-1
                           python-ly              0.9.5-4              0.9.6-1
                      python-numexpr              2.7.0-4              2.7.1-1
                        python-parse             1.12.1-3             1.14.0-1
                          python-pew              1.2.0-3              1.2.0-4
                 python-phonenumbers             8.11.1-1             8.11.2-1
                     python-pwntools              4.0.0-3              4.0.1-2
         python-pylons-sphinx-themes             1.0.10-3             1.0.11-1
                        python-pysrt              1.1.1-5              1.1.2-1
                       python-pytest              5.3.2-1              5.3.4-1
                python-pytest-django              3.7.0-1              3.8.0-1
                      python-pytorch              1.3.1-7              1.4.0-2
                 python-pytorch-cuda              1.3.1-7              1.4.0-2
                  python-pytorch-opt              1.3.1-7              1.4.0-2
             python-pytorch-opt-cuda              1.3.1-7              1.4.0-2
                  python-ruamel-yaml             0.16.5-5             0.16.6-1
                 python-scikit-learn               0.22-1             0.22.1-1
                     python-sphinx-1              1.8.5-3              1.8.5-4
                   python-sqlalchemy             1.3.12-1             1.3.13-1
                        python-sybil              1.2.0-3              1.2.1-1
                   python-tensorflow              2.1.0-2              2.1.0-3
              python-tensorflow-cuda              2.1.0-2              2.1.0-3
               python-tensorflow-opt              2.1.0-2              2.1.0-3
          python-tensorflow-opt-cuda              2.1.0-2              2.1.0-3
                       python-uproot             3.11.0-1             3.11.1-1
                        python-webob              1.8.5-3              1.8.6-1
                   python-webob-docs              1.8.5-3              1.8.6-1
                   python-xlsxwriter              1.2.6-1              1.2.7-1
                         python-zipp              0.6.0-3              1.0.0-1
                    python2-autopep8            1:1.4.4-3              1:1.5-1
                       python2-cjson              1.2.1-2                    -
               python2-elasticsearch              7.1.0-1              7.5.0-1
                   python2-freezegun             0.3.13-1             0.3.14-1
                      python2-gflags              3.1.2-3                    -
                      python2-gnutls              3.1.2-1                    -
                    python2-httplib2             0.14.0-1             0.15.0-1
                       python2-js2py               0.67-1                    -
        python2-pylons-sphinx-themes             1.0.10-3             1.0.11-1
              python2-pytest-relaxed              1.1.5-3                    -
                       python2-scipy              1.2.1-2              1.2.3-1
                      python2-sphinx              1.8.5-3              1.8.5-4
                  python2-sqlalchemy             1.3.12-1             1.3.13-1
                       python2-webob              1.8.5-3              1.8.6-1
                        python2-zipp              0.6.0-3              1.0.0-1
              rapid-photo-downloader             0.9.17-3             0.9.18-1
                               rebar            1:2.6.4-1            1:2.6.4-2
                           rpm-tools             4.15.1-1             4.15.1-2
                      ruby-mercenary              0.3.6-4              0.4.0-1
                          ruby-mocha              1.9.0-2             1.11.2-2
                              rustup             1.21.1-1             1.21.1-2
                            sagemath                9.0-4                9.0-5
                    sagemath-jupyter                9.0-4                9.0-5
                      sgmltools-lite              3.0.3-9                    -
                           sleuthkit              4.7.0-1              4.8.0-1
                                slib                3b5-3                3b5-4
                              smtube             19.6.0-1             20.1.0-1
                         stratis-cli              2.0.0-2              2.0.1-1
                               subdl              1.1.2-1              1.1.2-2
     switchboard-plug-mouse-touchpad              2.3.1-1              2.4.0-1
                          symmetrica                2.0-7              3.0.1-1
                             taskell            1.9.0.0-5            1.9.1.0-1
                   teamspeak3-server             3.10.2-1             3.11.0-1
                    telegram-desktop              1.9.3-1              1.9.8-1
                          tensorflow              2.1.0-2              2.1.0-3
                     tensorflow-cuda              2.1.0-2              2.1.0-3
                      tensorflow-opt              2.1.0-2              2.1.0-3
                 tensorflow-opt-cuda              2.1.0-2              2.1.0-3
                               tiled              1.3.1-1              1.3.2-2
                          tpm2-tools                4.1-1              4.1.1-1
                             ts-node              8.6.0-1              8.6.2-1
                  ttf-jetbrains-mono              1.0.0-2              1.0.1-1
                             udiskie              2.0.2-1              2.0.4-1
                           uglify-js              3.7.5-1              3.7.6-1
                          unrealircd              5.0.1-1              5.0.2-1
         v2ray-domain-list-community       202001171007-1       202001230150-1
                         v2ray-geoip       202001160102-1       202001240102-1
                           vdpauinfo                1.0-3                1.3-1
                           verilator              4.022-1              4.024-1
                                 vis   0.5.r85.g30cd60c-1   0.5.r95.g33ecbde-1
                              vnstat                2.5-1                2.6-1
                           widelands                 20-5                 20-6
                      wishbone-utils              0.4.8-1              0.6.1-1
                             xonotic              0.8.2-3              0.8.2-4
                        xonotic-data              0.8.2-2              0.8.2-3
                          youtube-dl         2020.01.15-1         2020.01.24-1
                                zart              2.8.2-1              2.8.3-1
                           zeroc-ice              3.7.3-1              3.7.3-2
                      zeroc-ice-java              3.7.3-1              3.7.3-2
                              ghidra                    -              9.1.1-1
                haskell-generic-data                    -            0.7.0.0-1
                 haskell-lens-action                    -              0.2.4-1
                       haskell-lukko                    -            0.1.1.1-1
                              indent                    -             2.2.12-1
                    libretro-flycast                    -               4039-1
                              rkward                    -              0.7.1-1
                     ruby-deep_merge                    -              1.2.1-2
                    ruby-domain_name                    -       0.5.20190701-2
                    ruby-http-cookie                    -              1.0.3-5
                     ruby-httpclient                    -              2.8.3-6
                            ruby-unf                    -        0.2.0.beta2-3


:: Different overlay package(s) in repository core x86_64

-------------------------------------------------------------------------------
                             PACKAGE           2020-01-20           2020-01-26
-------------------------------------------------------------------------------
                           amd-ucode   20200114.9c340bd-1   20200122.1eb2408-1
                           dbus-docs          1.12.16-2.2                    -
                            dbus-x11            1.12.16-3          1.12.16-4.1
                                grub               2.04-9              2.04-10
                      linux-firmware   20200114.9c340bd-1   20200122.1eb2408-1
                            linux414           4.14.166-1           4.14.167-1
                    linux414-headers           4.14.166-1           4.14.167-1
                            linux419            4.19.97-1            4.19.98-1
                    linux419-headers            4.19.97-1            4.19.98-1
                             linux44            4.4.210-1            4.4.211-1
                     linux44-headers            4.4.210-1            4.4.211-1
                             linux49            4.9.210-1            4.9.211-1
                     linux49-headers            4.9.210-1            4.9.211-1
                             linux54             5.4.13-3             5.4.14-2
                     linux54-headers             5.4.13-3             5.4.14-2
                       linux55 5.5rc6.d0112.gb3a987b-1 5.5rc7.d0119.gdef9d27-1
               linux55-headers 5.5rc6.d0112.gb3a987b-1 5.5rc7.d0119.gdef9d27-1
                          mkinitcpio               27-2.0               27-2.1
                             systemd            242.153-2            242.153-3
                        systemd-libs            242.153-2            242.153-3
                  systemd-resolvconf            242.153-2            242.153-3
                  systemd-sysvcompat            242.153-2            242.153-3


:: Different sync package(s) in repository core x86_64

-------------------------------------------------------------------------------
                             PACKAGE           2020-01-20           2020-01-26
-------------------------------------------------------------------------------
                     ca-certificates           20181109-2           20181109-3
             ca-certificates-mozilla             3.49.1-1             3.49.2-1
               ca-certificates-utils           20181109-2           20181109-3
                                dbus            1.12.16-3            1.12.16-5
                           dbus-docs            1.12.16-3            1.12.16-5
                           libsecret             0.19.1-3             0.20.0-1
                       libutil-linux               2.34-8               2.35-1
                                 nss             3.49.1-1             3.49.2-1
                             p11-kit          0.23.18.1-2            0.23.19-1
                          util-linux               2.34-8               2.35-1
                      wpa_supplicant              2:2.9-3              2:2.9-4
                            xfsprogs              5.3.0-1              5.4.0-1


:: Different overlay package(s) in repository extra x86_64

-------------------------------------------------------------------------------
                             PACKAGE           2020-01-20           2020-01-26
-------------------------------------------------------------------------------
                           calamares             3.2.17-3           3.2.17.1-1
                               cower                 18-1                    -
                             firefox             72.0.2-1                    -
                    firefox-i18n-ach             72.0.2-1                    -
                     firefox-i18n-af             72.0.2-1                    -
                     firefox-i18n-an             72.0.2-1                    -
                     firefox-i18n-ar             72.0.2-1                    -
                    firefox-i18n-ast             72.0.2-1                    -
                     firefox-i18n-az             72.0.2-1                    -
                     firefox-i18n-be             72.0.2-1                    -
                     firefox-i18n-bg             72.0.2-1                    -
                     firefox-i18n-bn             72.0.2-1                    -
                     firefox-i18n-br             72.0.2-1                    -
                     firefox-i18n-bs             72.0.2-1                    -
                     firefox-i18n-ca             72.0.2-1                    -
            firefox-i18n-ca-valencia             72.0.2-1                    -
                    firefox-i18n-cak             72.0.2-1                    -
                     firefox-i18n-cs             72.0.2-1                    -
                     firefox-i18n-cy             72.0.2-1                    -
                     firefox-i18n-da             72.0.2-1                    -
                     firefox-i18n-de             72.0.2-1                    -
                    firefox-i18n-dsb             72.0.2-1                    -
                     firefox-i18n-el             72.0.2-1                    -
                  firefox-i18n-en-ca             72.0.2-1                    -
                  firefox-i18n-en-gb             72.0.2-1                    -
                  firefox-i18n-en-us             72.0.2-1                    -
                     firefox-i18n-eo             72.0.2-1                    -
                  firefox-i18n-es-ar             72.0.2-1                    -
                  firefox-i18n-es-cl             72.0.2-1                    -
                  firefox-i18n-es-es             72.0.2-1                    -
                  firefox-i18n-es-mx             72.0.2-1                    -
                     firefox-i18n-et             72.0.2-1                    -
                     firefox-i18n-eu             72.0.2-1                    -
                     firefox-i18n-fa             72.0.2-1                    -
                     firefox-i18n-ff             72.0.2-1                    -
                     firefox-i18n-fi             72.0.2-1                    -
                     firefox-i18n-fr             72.0.2-1                    -
                  firefox-i18n-fy-nl             72.0.2-1                    -
                  firefox-i18n-ga-ie             72.0.2-1                    -
                     firefox-i18n-gd             72.0.2-1                    -
                     firefox-i18n-gl             72.0.2-1                    -
                     firefox-i18n-gn             72.0.2-1                    -
                  firefox-i18n-gu-in             72.0.2-1                    -
                     firefox-i18n-he             72.0.2-1                    -
                  firefox-i18n-hi-in             72.0.2-1                    -
                     firefox-i18n-hr             72.0.2-1                    -
                    firefox-i18n-hsb             72.0.2-1                    -
                     firefox-i18n-hu             72.0.2-1                    -
                  firefox-i18n-hy-am             72.0.2-1                    -
                     firefox-i18n-ia             72.0.2-1                    -
                     firefox-i18n-id             72.0.2-1                    -
                     firefox-i18n-is             72.0.2-1                    -
                     firefox-i18n-it             72.0.2-1                    -
                     firefox-i18n-ja             72.0.2-1                    -
                     firefox-i18n-ka             72.0.2-1                    -
                    firefox-i18n-kab             72.0.2-1                    -
                     firefox-i18n-kk             72.0.2-1                    -
                     firefox-i18n-km             72.0.2-1                    -
                     firefox-i18n-kn             72.0.2-1                    -
                     firefox-i18n-ko             72.0.2-1                    -
                    firefox-i18n-lij             72.0.2-1                    -
                     firefox-i18n-lt             72.0.2-1                    -
                     firefox-i18n-lv             72.0.2-1                    -
                     firefox-i18n-mk             72.0.2-1                    -
                     firefox-i18n-mr             72.0.2-1                    -
                     firefox-i18n-ms             72.0.2-1                    -
                     firefox-i18n-my             72.0.2-1                    -
                  firefox-i18n-nb-no             72.0.2-1                    -
                  firefox-i18n-ne-np             72.0.2-1                    -
                     firefox-i18n-nl             72.0.2-1                    -
                  firefox-i18n-nn-no             72.0.2-1                    -
                     firefox-i18n-oc             72.0.2-1                    -
                  firefox-i18n-pa-in             72.0.2-1                    -
                     firefox-i18n-pl             72.0.2-1                    -
                  firefox-i18n-pt-br             72.0.2-1                    -
                  firefox-i18n-pt-pt             72.0.2-1                    -
                     firefox-i18n-rm             72.0.2-1                    -
                     firefox-i18n-ro             72.0.2-1                    -
                     firefox-i18n-ru             72.0.2-1                    -
                     firefox-i18n-si             72.0.2-1                    -
                     firefox-i18n-sk             72.0.2-1                    -
                     firefox-i18n-sl             72.0.2-1                    -
                    firefox-i18n-son             72.0.2-1                    -
                     firefox-i18n-sq             72.0.2-1                    -
                     firefox-i18n-sr             72.0.2-1                    -
                  firefox-i18n-sv-se             72.0.2-1                    -
                     firefox-i18n-ta             72.0.2-1                    -
                     firefox-i18n-te             72.0.2-1                    -
                     firefox-i18n-th             72.0.2-1                    -
                     firefox-i18n-tl             72.0.2-1                    -
                     firefox-i18n-tr             72.0.2-1                    -
                    firefox-i18n-trs             72.0.2-1                    -
                     firefox-i18n-uk             72.0.2-1                    -
                     firefox-i18n-ur             72.0.2-1                    -
                     firefox-i18n-uz             72.0.2-1                    -
                     firefox-i18n-vi             72.0.2-1                    -
                     firefox-i18n-xh             72.0.2-1                    -
                  firefox-i18n-zh-cn             72.0.2-1                    -
                  firefox-i18n-zh-tw             72.0.2-1                    -
                      linux316-r8168           8.047.05-4           8.048.00-1
                        linux316-zfs              0.8.2-8              0.8.3-1
                  linux414-acpi_call            1.1.0-138            1.1.0-139
                   linux414-bbswitch              0.8-138              0.8-139
                linux414-broadcom-wl     6.30.223.271-138     6.30.223.271-139
                linux414-ndiswrapper              1.62-33              1.62-34
               linux414-nvidia-340xx            340.108-7            340.108-8
               linux414-nvidia-390xx           390.132-15           390.132-16
               linux414-nvidia-418xx           418.113-14           418.113-15
               linux414-nvidia-430xx            430.64-13            430.64-14
               linux414-nvidia-435xx            435.21-23            435.21-24
               linux414-nvidia-440xx             440.44-9            440.44-10
                   linux414-nvidiabl             0.88-138             0.88-139
                      linux414-r8168          8.047.05-11           8.048.00-2
                  linux414-rt3562sta       2.4.1.1_r4-138       2.4.1.1_r4-139
                   linux414-tp_smapi              0.43-30              0.43-31
                linux414-vhba-module          20190831-23           20200106-2
   linux414-virtualbox-guest-modules              6.1.2-2              6.1.2-3
    linux414-virtualbox-host-modules              6.1.2-2              6.1.2-3
                        linux414-zfs             0.8.2-20              0.8.3-1
                  linux419-acpi_call             1.1.0-87             1.1.0-88
                   linux419-bbswitch               0.8-87               0.8-88
                linux419-broadcom-wl      6.30.223.271-86      6.30.223.271-87
                linux419-ndiswrapper              1.62-36              1.62-37
               linux419-nvidia-340xx            340.108-7            340.108-8
               linux419-nvidia-390xx           390.132-16           390.132-17
               linux419-nvidia-418xx           418.113-15           418.113-16
               linux419-nvidia-430xx            430.64-15            430.64-16
               linux419-nvidia-435xx            435.21-26            435.21-27
               linux419-nvidia-440xx            440.44-10            440.44-11
                   linux419-nvidiabl              0.88-86              0.88-87
                      linux419-r8168          8.047.05-12           8.048.00-2
                  linux419-rtl8723bu   4.3.9.3.13200.0-71   4.3.9.3.13200.0-72
                   linux419-tp_smapi              0.43-36              0.43-37
                linux419-vhba-module          20190831-26           20200106-2
   linux419-virtualbox-guest-modules              6.1.2-2              6.1.2-3
    linux419-virtualbox-host-modules              6.1.2-2              6.1.2-3
                        linux419-zfs             0.8.2-22              0.8.3-1
                   linux44-acpi_call            1.1.0-140            1.1.0-141
                    linux44-bbswitch              0.8-140              0.8-141
                 linux44-broadcom-wl     6.30.223.271-110     6.30.223.271-111
                 linux44-ndiswrapper              1.62-22              1.62-23
                linux44-nvidia-340xx            340.108-4            340.108-5
                linux44-nvidia-390xx           390.132-10           390.132-11
                linux44-nvidia-418xx            418.113-9           418.113-10
                linux44-nvidia-430xx             430.64-8             430.64-9
                linux44-nvidia-435xx            435.21-10            435.21-11
                linux44-nvidia-440xx             440.44-5             440.44-6
                    linux44-nvidiabl             0.88-140             0.88-141
                       linux44-r8168           8.047.05-6           8.048.00-2
                   linux44-rt3562sta       2.4.1.1_r4-104       2.4.1.1_r4-105
                    linux44-tp_smapi              0.43-19              0.43-20
                 linux44-vhba-module          20190831-15           20200106-2
    linux44-virtualbox-guest-modules              6.1.2-1              6.1.2-2
     linux44-virtualbox-host-modules              6.1.2-1              6.1.2-2
                         linux44-zfs             0.8.2-13              0.8.3-1
                   linux49-acpi_call            1.1.0-154            1.1.0-155
                    linux49-bbswitch              0.8-154              0.8-155
                 linux49-broadcom-wl     6.30.223.271-154     6.30.223.271-155
                 linux49-ndiswrapper              1.62-24              1.62-25
                linux49-nvidia-340xx            340.108-4            340.108-5
                linux49-nvidia-390xx           390.132-11           390.132-12
                linux49-nvidia-418xx           418.113-10           418.113-11
                linux49-nvidia-430xx             430.64-9            430.64-10
                linux49-nvidia-435xx            435.21-16            435.21-17
                linux49-nvidia-440xx             440.44-5             440.44-6
                    linux49-nvidiabl             0.88-154             0.88-155
                       linux49-r8168           8.047.05-7           8.048.00-2
                   linux49-rt3562sta       2.4.1.1_r4-143       2.4.1.1_r4-144
                    linux49-tp_smapi              0.43-22              0.43-23
                 linux49-vhba-module          20190831-18           20200106-2
    linux49-virtualbox-guest-modules              6.1.2-1              6.1.2-2
     linux49-virtualbox-host-modules              6.1.2-1              6.1.2-2
                         linux49-zfs             0.8.2-16              0.8.3-1
                         linux53-zfs             0.8.2-19              0.8.3-1
                   linux54-acpi_call             1.1.0-16             1.1.0-17
                    linux54-bbswitch               0.8-16               0.8-17
                 linux54-broadcom-wl      6.30.223.271-16      6.30.223.271-17
                 linux54-ndiswrapper              1.62-16              1.62-17
                linux54-nvidia-340xx            340.108-8            340.108-9
                linux54-nvidia-390xx           390.132-16           390.132-17
                linux54-nvidia-418xx           418.113-16           418.113-17
                linux54-nvidia-430xx            430.64-16            430.64-17
                linux54-nvidia-435xx            435.21-16            435.21-17
                linux54-nvidia-440xx            440.44-13            440.44-14
                    linux54-nvidiabl              0.88-16              0.88-17
                       linux54-r8168          8.047.05-16           8.048.00-2
                   linux54-rtl8723bu     4.3.9.3.13200-16     4.3.9.3.13200-17
                    linux54-tp_smapi              0.43-16              0.43-17
                 linux54-vhba-module          20190831-16           20200106-2
    linux54-virtualbox-guest-modules              6.1.2-2              6.1.2-3
     linux54-virtualbox-host-modules              6.1.2-2              6.1.2-3
                         linux54-zfs             0.8.2-16              0.8.3-1
                   linux55-acpi_call            1.1.0-0.8            1.1.0-0.9
                    linux55-bbswitch              0.8-0.8              0.8-0.9
                 linux55-broadcom-wl     6.30.223.271-0.8     6.30.223.271-0.9
                linux55-nvidia-390xx          390.132-0.8          390.132-0.9
                linux55-nvidia-418xx          418.113-0.8          418.113-0.9
                linux55-nvidia-430xx           430.64-0.8           430.64-0.9
                linux55-nvidia-435xx           435.21-0.8           435.21-0.9
                linux55-nvidia-440xx           440.44-0.8           440.44-0.9
                    linux55-nvidiabl             0.88-0.8             0.88-0.9
                       linux55-r8168         8.047.05-0.8         8.048.00-0.1
                   linux55-rtl8723bu    4.3.9.3.13200-0.8    4.3.9.3.13200-0.9
                    linux55-tp_smapi             0.43-0.8             0.43-0.9
                 linux55-vhba-module         20190831-0.8         20200106-0.1
    linux55-virtualbox-guest-modules            6.1.2-0.1            6.1.2-0.9
     linux55-virtualbox-host-modules            6.1.2-0.1            6.1.2-0.9
                  manjaro-cloudbuild        r50.7b31911-1        r53.13f7586-1
              manjaro-tools-base-git      r2855.be6d499-1      r2856.628a79a-1
               manjaro-tools-iso-git      r2855.be6d499-1      r2856.628a79a-1
               manjaro-tools-pkg-git      r2855.be6d499-1      r2856.628a79a-1
              manjaro-tools-yaml-git      r2855.be6d499-1      r2856.628a79a-1
                  nvidia-418xx-utils            418.113-1            418.113-2
                  nvidia-430xx-utils             430.64-1             430.64-2
                  nvidia-435xx-utils             435.21-1             435.21-2
                  nvidia-440xx-utils             440.44-3             440.44-4
                           pamac-cli            9.3.0rc-2              9.3.0-1
                        pamac-common            9.3.0rc-2              9.3.0-1
                           pamac-gtk            9.3.0rc-2              9.3.0-1
                   pamac-snap-plugin            9.3.0rc-2              9.3.0-1
             pamac-tray-appindicator            9.3.0rc-2              9.3.0-1
                            zfs-dkms              0.8.2-1              0.8.3-1
                           zfs-utils            0.8.2-2.2              0.8.3-1


:: Different sync package(s) in repository extra x86_64

-------------------------------------------------------------------------------
                             PACKAGE           2020-01-20           2020-01-26
-------------------------------------------------------------------------------
                       alsa-firmware              1.2.1-1              1.2.1-2
                            alsa-oss              1.1.8-1              1.1.8-2
                              amdvlk          2019.Q4.5-1          2020.Q1.1-1
                               cmake             3.16.2-1             3.16.3-1
                             ethtool              1:5.3-1              1:5.4-1
                              ffmpeg            1:4.2.2-1            1:4.2.2-2
                             firefox             72.0.1-1             72.0.2-1
                    firefox-i18n-ach             72.0.1-1             72.0.2-1
                     firefox-i18n-af             72.0.1-1             72.0.2-1
                     firefox-i18n-an             72.0.1-1             72.0.2-1
                     firefox-i18n-ar             72.0.1-1             72.0.2-1
                    firefox-i18n-ast             72.0.1-1             72.0.2-1
                     firefox-i18n-az             72.0.1-1             72.0.2-1
                     firefox-i18n-be             72.0.1-1             72.0.2-1
                     firefox-i18n-bg             72.0.1-1             72.0.2-1
                     firefox-i18n-bn             72.0.1-1             72.0.2-1
                     firefox-i18n-br             72.0.1-1             72.0.2-1
                     firefox-i18n-bs             72.0.1-1             72.0.2-1
                     firefox-i18n-ca             72.0.1-1             72.0.2-1
            firefox-i18n-ca-valencia             72.0.1-1             72.0.2-1
                    firefox-i18n-cak             72.0.1-1             72.0.2-1
                     firefox-i18n-cs             72.0.1-1             72.0.2-1
                     firefox-i18n-cy             72.0.1-1             72.0.2-1
                     firefox-i18n-da             72.0.1-1             72.0.2-1
                     firefox-i18n-de             72.0.1-1             72.0.2-1
                    firefox-i18n-dsb             72.0.1-1             72.0.2-1
                     firefox-i18n-el             72.0.1-1             72.0.2-1
                  firefox-i18n-en-ca             72.0.1-1             72.0.2-1
                  firefox-i18n-en-gb             72.0.1-1             72.0.2-1
                  firefox-i18n-en-us             72.0.1-1             72.0.2-1
                     firefox-i18n-eo             72.0.1-1             72.0.2-1
                  firefox-i18n-es-ar             72.0.1-1             72.0.2-1
                  firefox-i18n-es-cl             72.0.1-1             72.0.2-1
                  firefox-i18n-es-es             72.0.1-1             72.0.2-1
                  firefox-i18n-es-mx             72.0.1-1             72.0.2-1
                     firefox-i18n-et             72.0.1-1             72.0.2-1
                     firefox-i18n-eu             72.0.1-1             72.0.2-1
                     firefox-i18n-fa             72.0.1-1             72.0.2-1
                     firefox-i18n-ff             72.0.1-1             72.0.2-1
                     firefox-i18n-fi             72.0.1-1             72.0.2-1
                     firefox-i18n-fr             72.0.1-1             72.0.2-1
                  firefox-i18n-fy-nl             72.0.1-1             72.0.2-1
                  firefox-i18n-ga-ie             72.0.1-1             72.0.2-1
                     firefox-i18n-gd             72.0.1-1             72.0.2-1
                     firefox-i18n-gl             72.0.1-1             72.0.2-1
                     firefox-i18n-gn             72.0.1-1             72.0.2-1
                  firefox-i18n-gu-in             72.0.1-1             72.0.2-1
                     firefox-i18n-he             72.0.1-1             72.0.2-1
                  firefox-i18n-hi-in             72.0.1-1             72.0.2-1
                     firefox-i18n-hr             72.0.1-1             72.0.2-1
                    firefox-i18n-hsb             72.0.1-1             72.0.2-1
                     firefox-i18n-hu             72.0.1-1             72.0.2-1
                  firefox-i18n-hy-am             72.0.1-1             72.0.2-1
                     firefox-i18n-ia             72.0.1-1             72.0.2-1
                     firefox-i18n-id             72.0.1-1             72.0.2-1
                     firefox-i18n-is             72.0.1-1             72.0.2-1
                     firefox-i18n-it             72.0.1-1             72.0.2-1
                     firefox-i18n-ja             72.0.1-1             72.0.2-1
                     firefox-i18n-ka             72.0.1-1             72.0.2-1
                    firefox-i18n-kab             72.0.1-1             72.0.2-1
                     firefox-i18n-kk             72.0.1-1             72.0.2-1
                     firefox-i18n-km             72.0.1-1             72.0.2-1
                     firefox-i18n-kn             72.0.1-1             72.0.2-1
                     firefox-i18n-ko             72.0.1-1             72.0.2-1
                    firefox-i18n-lij             72.0.1-1             72.0.2-1
                     firefox-i18n-lt             72.0.1-1             72.0.2-1
                     firefox-i18n-lv             72.0.1-1             72.0.2-1
                     firefox-i18n-mk             72.0.1-1             72.0.2-1
                     firefox-i18n-mr             72.0.1-1             72.0.2-1
                     firefox-i18n-ms             72.0.1-1             72.0.2-1
                     firefox-i18n-my             72.0.1-1             72.0.2-1
                  firefox-i18n-nb-no             72.0.1-1             72.0.2-1
                  firefox-i18n-ne-np             72.0.1-1             72.0.2-1
                     firefox-i18n-nl             72.0.1-1             72.0.2-1
                  firefox-i18n-nn-no             72.0.1-1             72.0.2-1
                     firefox-i18n-oc             72.0.1-1             72.0.2-1
                  firefox-i18n-pa-in             72.0.1-1             72.0.2-1
                     firefox-i18n-pl             72.0.1-1             72.0.2-1
                  firefox-i18n-pt-br             72.0.1-1             72.0.2-1
                  firefox-i18n-pt-pt             72.0.1-1             72.0.2-1
                     firefox-i18n-rm             72.0.1-1             72.0.2-1
                     firefox-i18n-ro             72.0.1-1             72.0.2-1
                     firefox-i18n-ru             72.0.1-1             72.0.2-1
                     firefox-i18n-si             72.0.1-1             72.0.2-1
                     firefox-i18n-sk             72.0.1-1             72.0.2-1
                     firefox-i18n-sl             72.0.1-1             72.0.2-1
                    firefox-i18n-son             72.0.1-1             72.0.2-1
                     firefox-i18n-sq             72.0.1-1             72.0.2-1
                     firefox-i18n-sr             72.0.1-1             72.0.2-1
                  firefox-i18n-sv-se             72.0.1-1             72.0.2-1
                     firefox-i18n-ta             72.0.1-1             72.0.2-1
                     firefox-i18n-te             72.0.1-1             72.0.2-1
                     firefox-i18n-th             72.0.1-1             72.0.2-1
                     firefox-i18n-tl             72.0.1-1             72.0.2-1
                     firefox-i18n-tr             72.0.1-1             72.0.2-1
                    firefox-i18n-trs             72.0.1-1             72.0.2-1
                     firefox-i18n-uk             72.0.1-1             72.0.2-1
                     firefox-i18n-ur             72.0.1-1             72.0.2-1
                     firefox-i18n-uz             72.0.1-1             72.0.2-1
                     firefox-i18n-vi             72.0.1-1             72.0.2-1
                     firefox-i18n-xh             72.0.1-1             72.0.2-1
                  firefox-i18n-zh-cn             72.0.1-1             72.0.2-1
                  firefox-i18n-zh-tw             72.0.1-1             72.0.2-1
                             gparted              1.0.0-1              1.1.0-1
                     gst-plugins-bad             1.16.2-1             1.16.2-2
                    gst-plugins-good             1.16.2-1             1.16.2-2
                                htop              2.2.0-2              2.2.0-3
                           intel-tbb             2020.0-1             2020.1-1
                             libgusb              0.3.2-1              0.3.2-2
                        libqalculate              3.6.0-1              3.7.0-1
                               libuv             1.34.1-1             1.34.2-1
                               meson             0.53.0-1             0.53.1-1
                   perl-ffi-checklib               0.25-1               0.26-1
               perl-template-toolkit              3.004-1              3.006-1
                       perl-timedate               2.30-6               2.31-1
                                 php              7.4.1-1              7.4.2-1
                          php-apache              7.4.1-1              7.4.2-1
                             php-cgi              7.4.1-1              7.4.2-1
                           php-dblib              7.4.1-1              7.4.2-1
                           php-embed              7.4.1-1              7.4.2-1
                         php-enchant              7.4.1-1              7.4.2-1
                             php-fpm              7.4.1-1              7.4.2-1
                              php-gd              7.4.1-1              7.4.2-1
                            php-imap              7.4.1-1              7.4.2-1
                            php-intl              7.4.1-1              7.4.2-1
                            php-odbc              7.4.1-1              7.4.2-1
                           php-pgsql              7.4.1-1              7.4.2-1
                          php-phpdbg              7.4.1-1              7.4.2-1
                          php-pspell              7.4.1-1              7.4.2-1
                            php-snmp              7.4.1-1              7.4.2-1
                          php-sodium              7.4.1-1              7.4.2-1
                          php-sqlite              7.4.1-1              7.4.2-1
                            php-tidy              7.4.1-1              7.4.2-1
                             php-xsl              7.4.1-1              7.4.2-1
              plasma-wayland-session             5.17.5-1             5.17.5-2
                    plasma-workspace             5.17.5-1             5.17.5-2
                              pyalpm              0.9.0-3              0.9.1-1
                         python-mako              1.1.0-1              1.1.1-1
                       python-pycurl           7.43.0.3-4           7.43.0.4-1
                      python-urllib3             1.25.7-1             1.25.8-1
                  python-urllib3-doc             1.25.7-1             1.25.8-1
                        python2-mako              1.1.0-1              1.1.1-1
                      python2-pycurl           7.43.0.3-4           7.43.0.4-1
                     python2-urllib3             1.25.7-1             1.25.8-1
                       qalculate-gtk              3.6.0-1              3.7.0-1
                        sof-firmware              1.4.1-1              1.4.2-1
                          webkit2gtk             2.26.2-2             2.26.3-1
                               whois              5.5.4-1              5.5.5-1
                      wireguard-dkms       0.0.20200105-1       0.0.20200121-1
                     wireguard-tools       1.0.20200102-2       1.0.20200121-1
                               xterm                351-1                352-1
                        zabbix-agent              4.4.4-1              4.4.4-2
                 zabbix-frontend-php              4.4.4-1              4.4.4-2
                        zabbix-proxy              4.4.4-1              4.4.4-2
                       zabbix-server              4.4.4-1              4.4.4-2
                       zabbix-agent2                    -              4.4.4-2


:: Different overlay package(s) in repository multilib x86_64

-------------------------------------------------------------------------------
                             PACKAGE           2020-01-20           2020-01-26
-------------------------------------------------------------------------------
                      lib32-gamemode                1.4-1                1.5-1


:: Different sync package(s) in repository multilib x86_64

-------------------------------------------------------------------------------
                             PACKAGE           2020-01-20           2020-01-26
-------------------------------------------------------------------------------
                      lib32-alsa-lib            1.2.1.2-1            1.2.1.2-2
                        lib32-amdvlk          2019.Q4.5-1          2020.Q1.1-1
                          lib32-dbus            1.12.16-1            1.12.16-2
                       lib32-libgusb              0.3.2-2              0.3.2-3
                       lib32-libteam               1.29-1               1.30-1
                           lib32-nss             3.49.1-1             3.49.2-1
                       lib32-p11-kit          0.23.18.1-1            0.23.19-1
                    lib32-util-linux               2.34-1               2.35-1
                                wine             5.0rc4-1                5.0-1
                        wine-staging             5.0rc4-1                5.0-1

No issue, everything went smoothly
Yes there was an issue. I was able to resolve it myself.(Please post your solution)
Yes i am currently experiencing an issue due to the update. (Please post about it)
Check if your mirror has already synced: