Hello community,
here is another Stable Update ...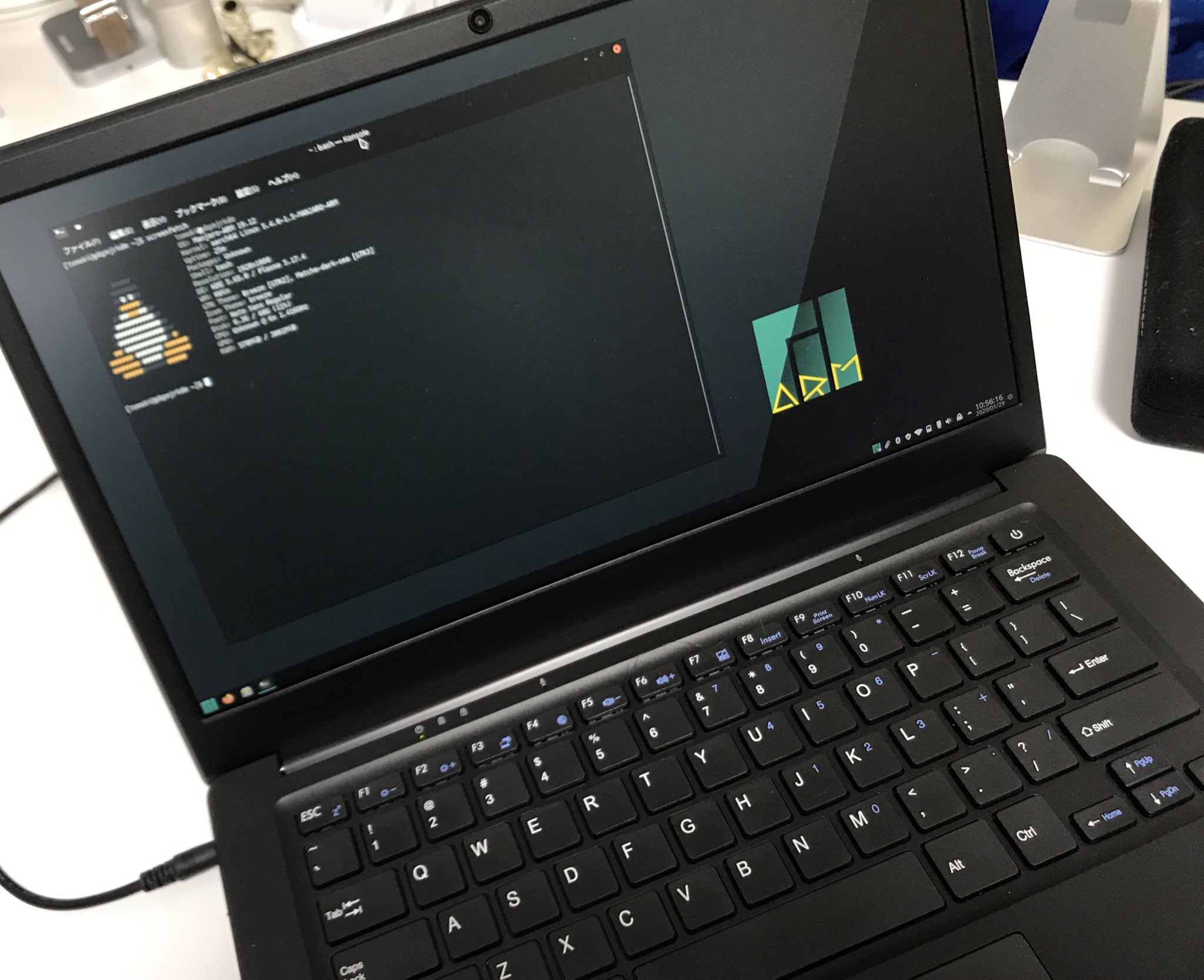 Our images for the Pinebook Pro got some updates
Some feature-updates:
Most of the Kernels got updated
Updates to Palemoon and Firefox-dev
Newer Vulkan drivers
The usual upstream fixes
If you like following latest Plasma development you may also like to check out our current version of manjaro-kde-dev, which we build on a regular basis against kde-git master packages. Also check out our current 18.1.5 ISOs and give us the needed feedback. You might also want to give our latest spin with NX-Desktop a try ...
As always we appreciate your input and feedback for the updates.
---
Upstream notice
Arch updated their default compression to zstd. We adopted to the same standard. More and more packages will have the zst extension from now on. If you get for what ever reason an error with ZSTD not supported as archive format you can do this:
wget https://pkgbuild.com/~eschwartz/repo/x86_64-extracted/pacman-static
chmod +x pacman-static
sudo ./pacman-static -Syyu

---
Our current supported kernels
linux316 3.16.81
linux44 4.4.211
linux49 4.9.211
linux414 4.14.168
linux419 4.19.99
linux53 5.3.18 [EOL]
linux54 5.4.15
linux55 5.5.0
linux419-rt 4.19.94_rt39
linux54-rt 5.4.10_rt5
Package Changes (Tue Jan 28 21:12:47 CET 2020)
stable community x86_64: 354 new and 344 removed package(s)
stable core x86_64: 18 new and 21 removed package(s)
stable extra x86_64: 206 new and 257 removed package(s)
stable multilib x86_64: 6 new and 6 removed package(s)
:: Different overlay package(s) in repository community x86_64

-------------------------------------------------------------------------------
                             PACKAGE           2020-01-26           2020-01-30
-------------------------------------------------------------------------------
                           baloo-git5.67.0.r2686.g587f6adc-15.67.0.r2687.g71fb41ae-1
                       bluedevil-git5.18.80.r2047.g69f6a599-15.18.80.r2048.g2480e333-1
                          breeze-git5.18.80.r1945.g87fc8f46-15.18.80.r1949.g1e04ce2e-1
                    breeze-icons-git5.67.0.r1455.g936f8470-15.67.0.r1459.ge215cca8-1
                               cpu-x3.2.4.r171.g1d3f2d3-13.2.4.r174.g43cb5c0-1
               debian-whois-mkpasswd              5.5.4-1              5.5.5-1
                        discover-git5.18.80.r7569.gef8199ba-15.18.80.r7571.g53542f79-1
                         drkonqi-git5.18.80.r474.g535cc003-15.18.80.r475.gc8f55301-1
                              etcher             1.5.71-1             1.5.72-1
             extra-cmake-modules-git5.67.0.r3127.g9b62540-15.67.0.r3129.ge8abb96-1
                            gestures              0.2.2-3              0.2.2-4
               gnome-layout-switcher                0.6-1              0.6.6-1
      gnome-shell-extension-arc-menu           40.0+dev-1           40.1+dev-1
                                 gwe             0.13.3-1             0.13.3-2
                            hw-probe 1.5+10.gec680ad097-1 1.5+13.g8ac9fceac3-1
                         kapidox-git5.67.0.r450.geae0cd8-15.67.0.r451.gc4a632a-1
                         kconfig-git5.67.0.r650.g68c1cfd-15.67.0.r654.g87471e1-1
                  kconfigwidgets-git5.67.0.r432.ga9e1079-15.67.0.r433.g5133001-1
                     kcoreaddons-git5.67.0.r935.g7113ba4-15.67.0.r940.g1d6da11-1
                   kde-cli-tools-git5.18.80.r1744.g07f0730-15.18.80.r1750.g8a1c142-1
                  kde-gtk-config-git5.18.80.r780.g19b9340-15.18.80.r787.g684053b-1
                    kdeclarative-git5.67.0.r742.g083b21c-15.67.0.r743.gd013ac4-1
                kdeplasma-addons-git5.18.80.r8262.g57e834b45-15.18.80.r8264.gd6ac401dc-1
                           ki18n-git5.67.0.r376.g314493d-15.67.0.r378.g15f9be1-1
                     kinfocenter-git5.18.80.r1600.g4aeb640-15.18.80.r1606.g5a5f32e-1
                             kio-git5.67.0.r3756.gbd093331-15.67.0.r3761.gfe5913b1-1
                     kitemmodels-git5.67.0.r404.ge54aafc-15.67.0.r405.g0ef382d-1
                             kjs-git5.67.0.r261.gbcdc30e-15.67.0.r265.gc596d5e-1
                      knetattach-git5.18.80.r7314.g05d380ace-15.18.80.r7332.g962ac2d84-1
                       knewstuff-git5.67.0.r770.gc17e5da-15.67.0.r771.g862e163-1
                  knotifications-git5.67.0.r498.g786acbc-15.67.0.r499.ga2c88d2-1
                   knotifyconfig-git5.67.0.r266.g482789d-15.67.0.r267.gf9f0465-1
                          kparts-git5.67.0.r374.g16bf874-15.67.0.r375.g708bb6a-1
                   kscreenlocker-git5.18.80.r762.gcefa4fc-15.18.80.r764.gdee0f32-1
                        kservice-git5.67.0.r720.gf10db4e-15.67.0.r725.g4c7faad-1
                       ksysguard-git5.18.80.r3209.ga03ceb7e-15.18.80.r3210.g20e6bc2e-1
                     ktexteditor-git5.67.0.r2311.gb0055e84-15.67.0.r2316.g33a47ec6-1
                        kwayland-git5.67.0.r973.g305a657-15.67.0.r975.g7ce8963-1
                  kwidgetsaddons-git5.67.0.r623.g945f184-15.67.0.r624.g2e2f06a-1
                            kwin-git5.18.80.r17654.g4979afbf7-15.18.80.r17672.gf859c2184-1
                   kwindowsystem-git5.67.0.r491.g262b470-15.67.0.r492.g21d67e3-1
                         kxmlgui-git5.67.0.r593.g373e200-15.67.0.r595.g260a309-1
                    libksysguard-git5.18.80.r1762.g4bf0780-15.18.80.r1763.gd7a5f72-1
                manjaro-gdm-branding           20191228-1           20200126-1
           manjaro-gnome-assets-19.0           20191222-1           20200129-1
manjaro-gnome-extension-settings-19.0          20191228-1           20200126-1
         manjaro-gnome-settings-19.0           20191228-1           20200126-1
            manjaro-kde-settings-dev           20200121-2                    -
                              mntray              1.0.2-1              1.0.3-1
                          oxygen-git5.18.80.r4353.g164dbdb3-15.18.80.r4358.g7eed738e-1
                        palemoon-bin             28.8.1-1             28.8.2-1
                    palemoon-i18n-ar             28.8.1-1             28.8.2-1
                    palemoon-i18n-bg             28.8.1-1             28.8.2-1
                    palemoon-i18n-cs             28.8.1-1             28.8.2-1
                    palemoon-i18n-da             28.8.1-1             28.8.2-1
                    palemoon-i18n-de             28.8.1-1             28.8.2-1
                    palemoon-i18n-el             28.8.1-1             28.8.2-1
                 palemoon-i18n-en-gb             28.8.1-1             28.8.2-1
                 palemoon-i18n-es-ar             28.8.1-1             28.8.2-1
                 palemoon-i18n-es-es             28.8.1-1             28.8.2-1
                 palemoon-i18n-es-mx             28.8.1-1             28.8.2-1
                    palemoon-i18n-fi             28.8.1-1             28.8.2-1
                    palemoon-i18n-fr             28.8.1-1             28.8.2-1
                    palemoon-i18n-gl             28.8.1-1             28.8.2-1
                    palemoon-i18n-hr             28.8.1-1             28.8.2-1
                    palemoon-i18n-hu             28.8.1-1             28.8.2-1
                    palemoon-i18n-id             28.8.1-1             28.8.2-1
                    palemoon-i18n-is             28.8.1-1             28.8.2-1
                    palemoon-i18n-it             28.8.1-1             28.8.2-1
                    palemoon-i18n-ja             28.8.1-1             28.8.2-1
                    palemoon-i18n-kn             28.8.1-1             28.8.2-1
                    palemoon-i18n-ko             28.8.1-1             28.8.2-1
                    palemoon-i18n-nl             28.8.1-1             28.8.2-1
                    palemoon-i18n-pl             28.8.1-1             28.8.2-1
                 palemoon-i18n-pt-br             28.8.1-1             28.8.2-1
                 palemoon-i18n-pt-pt             28.8.1-1             28.8.2-1
                    palemoon-i18n-ro             28.8.1-1             28.8.2-1
                    palemoon-i18n-ru             28.8.1-1             28.8.2-1
                    palemoon-i18n-sk             28.8.1-1             28.8.2-1
                    palemoon-i18n-sl             28.8.1-1             28.8.2-1
                    palemoon-i18n-sr             28.8.1-1             28.8.2-1
                 palemoon-i18n-sv-se             28.8.1-1             28.8.2-1
                    palemoon-i18n-tl             28.8.1-1             28.8.2-1
                    palemoon-i18n-tr             28.8.1-1             28.8.2-1
                    palemoon-i18n-uk             28.8.1-1             28.8.2-1
                    palemoon-i18n-vi             28.8.1-1             28.8.2-1
                 palemoon-i18n-zh-cn             28.8.1-1             28.8.2-1
                 palemoon-i18n-zh-tw             28.8.1-1             28.8.2-1
      plasma-browser-integration-git5.18.80.r1009.g2009914a-15.18.80.r1010.g16f90392-1
                  plasma-desktop-git5.18.80.r7314.g05d380ace-15.18.80.r7332.g962ac2d84-1
                plasma-framework-git5.67.0.r15345.gf5f43514a-15.67.0.r15347.gad625f68f-1
                       plasma-nm-git5.18.80.r2757.ge8aa8008-15.18.80.r2759.g28bdd87a-1
                      plasma-sdk-git5.18.80.r2140.g56274d8-15.18.80.r2142.gf869591-1
          plasma-wayland-session-git5.18.80.r8651.g67560e303-15.18.80.r8661.ge7dd6caea-1
                plasma-workspace-git5.18.80.r8651.g67560e303-15.18.80.r8661.ge7dd6caea-1
                         purpose-git5.67.0.r731.gc0bc818-15.67.0.r732.g78a037b-1
                     python-injector             0.18.2-1             0.18.2-2
                  python-pillow-simd      1:6.0.0.post0-1                    -
              qqc2-desktop-style-git5.67.0.r330.gae9c5c0-15.67.0.r332.g9dfb381-1
             syntax-highlighting-git5.67.0.r1064.ge8e098b-15.67.0.r1065.g7a4b9f6-1
                  systemsettings-git5.18.80.r2184.g21fe09fc-15.18.80.r2187.gca28b620-1
                    user-manager-git5.18.80.r471.gcd4911d-15.18.80.r475.g89ecae7-1
                         kpmcore-git                    -4.0.1.r1042.d24191e-1
              manjaro-gdm-theme-19.0                    -           20200129-1
           manjaro-kde-settings-19.0                    -           20200129-1
                partitionmanager-git                    -4.0.0.r1424.702c4ff-1


:: Different sync package(s) in repository community x86_64

-------------------------------------------------------------------------------
                             PACKAGE           2020-01-26           2020-01-30
-------------------------------------------------------------------------------
                      acpi_call-dkms            1.1.0-278            1.1.0-279
                              alglib             3.15.0-2             3.16.0-1
                           aqbanking            5.99.45-1              6.0.2-1
                           auditbeat              7.5.1-1              7.5.2-1
                             aws-cli             1.17.5-1             1.17.9-1
                           bandwhich             0.10.0-1             0.11.0-1
                               boinc             7.14.2-1             7.16.1-1
                           boinc-nox             7.14.2-1             7.16.1-1
                               brial              1.2.7-1              1.2.7-2
                               broot             0.12.0-1             0.12.1-1
                                cage              0.1.1-2 0.1.1.r40.gcc1f975-1
                             caprine             2.42.1-1             2.43.0-1
                         cargo-audit             0.10.0-2             0.11.0-1
                            cddb_get               2.28-5                    -
                             chezmoi             1.7.11-1             1.7.12-1
                             cockpit                210-1              211.1-1
                   cockpit-dashboard                210-1              211.1-1
                         cockpit-pcp                210-1              211.1-1
                           corkscrew                2.0-7                2.0-8
                           darktable            2:3.0.0-1            2:3.0.0-2
                                dart              2.7.0-1              2.7.1-1
                          diffoscope                136-1                136-2
                       elasticsearch              7.5.1-1              7.5.2-1
                                ferm                2.5-1              2.5.1-1
                            filebeat              7.5.1-1              7.5.2-1
           firefox-developer-edition             73.0b9-1            73.0b10-1
  firefox-developer-edition-i18n-ach             73.0b9-1            73.0b10-1
   firefox-developer-edition-i18n-af             73.0b9-1            73.0b10-1
   firefox-developer-edition-i18n-an             73.0b9-1            73.0b10-1
   firefox-developer-edition-i18n-ar             73.0b9-1            73.0b10-1
  firefox-developer-edition-i18n-ast             73.0b9-1            73.0b10-1
   firefox-developer-edition-i18n-az             73.0b9-1            73.0b10-1
   firefox-developer-edition-i18n-be             73.0b9-1            73.0b10-1
   firefox-developer-edition-i18n-bg             73.0b9-1            73.0b10-1
   firefox-developer-edition-i18n-bn             73.0b9-1            73.0b10-1
   firefox-developer-edition-i18n-br             73.0b9-1            73.0b10-1
   firefox-developer-edition-i18n-bs             73.0b9-1            73.0b10-1
   firefox-developer-edition-i18n-ca             73.0b9-1            73.0b10-1
  firefox-developer-edition-i18n-cak             73.0b9-1            73.0b10-1
   firefox-developer-edition-i18n-cs             73.0b9-1            73.0b10-1
   firefox-developer-edition-i18n-cy             73.0b9-1            73.0b10-1
   firefox-developer-edition-i18n-da             73.0b9-1            73.0b10-1
   firefox-developer-edition-i18n-de             73.0b9-1            73.0b10-1
  firefox-developer-edition-i18n-dsb             73.0b9-1            73.0b10-1
   firefox-developer-edition-i18n-el             73.0b9-1            73.0b10-1
firefox-developer-edition-i18n-en-ca             73.0b9-1            73.0b10-1
firefox-developer-edition-i18n-en-gb             73.0b9-1            73.0b10-1
firefox-developer-edition-i18n-en-us             73.0b9-1            73.0b10-1
   firefox-developer-edition-i18n-eo             73.0b9-1            73.0b10-1
firefox-developer-edition-i18n-es-ar             73.0b9-1            73.0b10-1
firefox-developer-edition-i18n-es-cl             73.0b9-1            73.0b10-1
firefox-developer-edition-i18n-es-es             73.0b9-1            73.0b10-1
firefox-developer-edition-i18n-es-mx             73.0b9-1            73.0b10-1
   firefox-developer-edition-i18n-et             73.0b9-1            73.0b10-1
   firefox-developer-edition-i18n-eu             73.0b9-1            73.0b10-1
   firefox-developer-edition-i18n-fa             73.0b9-1            73.0b10-1
   firefox-developer-edition-i18n-ff             73.0b9-1            73.0b10-1
   firefox-developer-edition-i18n-fi             73.0b9-1            73.0b10-1
   firefox-developer-edition-i18n-fr             73.0b9-1            73.0b10-1
firefox-developer-edition-i18n-fy-nl             73.0b9-1            73.0b10-1
firefox-developer-edition-i18n-ga-ie             73.0b9-1            73.0b10-1
   firefox-developer-edition-i18n-gd             73.0b9-1            73.0b10-1
   firefox-developer-edition-i18n-gl             73.0b9-1            73.0b10-1
   firefox-developer-edition-i18n-gn             73.0b9-1            73.0b10-1
firefox-developer-edition-i18n-gu-in             73.0b9-1            73.0b10-1
   firefox-developer-edition-i18n-he             73.0b9-1            73.0b10-1
firefox-developer-edition-i18n-hi-in             73.0b9-1            73.0b10-1
   firefox-developer-edition-i18n-hr             73.0b9-1            73.0b10-1
  firefox-developer-edition-i18n-hsb             73.0b9-1            73.0b10-1
   firefox-developer-edition-i18n-hu             73.0b9-1            73.0b10-1
firefox-developer-edition-i18n-hy-am             73.0b9-1            73.0b10-1
   firefox-developer-edition-i18n-ia             73.0b9-1            73.0b10-1
   firefox-developer-edition-i18n-id             73.0b9-1            73.0b10-1
   firefox-developer-edition-i18n-is             73.0b9-1            73.0b10-1
   firefox-developer-edition-i18n-it             73.0b9-1            73.0b10-1
   firefox-developer-edition-i18n-ja             73.0b9-1            73.0b10-1
   firefox-developer-edition-i18n-ka             73.0b9-1            73.0b10-1
  firefox-developer-edition-i18n-kab             73.0b9-1            73.0b10-1
   firefox-developer-edition-i18n-kk             73.0b9-1            73.0b10-1
   firefox-developer-edition-i18n-km             73.0b9-1            73.0b10-1
   firefox-developer-edition-i18n-kn             73.0b9-1            73.0b10-1
   firefox-developer-edition-i18n-ko             73.0b9-1            73.0b10-1
  firefox-developer-edition-i18n-lij             73.0b9-1            73.0b10-1
   firefox-developer-edition-i18n-lt             73.0b9-1            73.0b10-1
   firefox-developer-edition-i18n-lv             73.0b9-1            73.0b10-1
   firefox-developer-edition-i18n-mk             73.0b9-1            73.0b10-1
   firefox-developer-edition-i18n-mr             73.0b9-1            73.0b10-1
   firefox-developer-edition-i18n-ms             73.0b9-1            73.0b10-1
   firefox-developer-edition-i18n-my             73.0b9-1            73.0b10-1
firefox-developer-edition-i18n-nb-no             73.0b9-1            73.0b10-1
firefox-developer-edition-i18n-ne-np             73.0b9-1            73.0b10-1
   firefox-developer-edition-i18n-nl             73.0b9-1            73.0b10-1
firefox-developer-edition-i18n-nn-no             73.0b9-1            73.0b10-1
   firefox-developer-edition-i18n-oc             73.0b9-1            73.0b10-1
firefox-developer-edition-i18n-pa-in             73.0b9-1            73.0b10-1
   firefox-developer-edition-i18n-pl             73.0b9-1            73.0b10-1
firefox-developer-edition-i18n-pt-br             73.0b9-1            73.0b10-1
firefox-developer-edition-i18n-pt-pt             73.0b9-1            73.0b10-1
   firefox-developer-edition-i18n-rm             73.0b9-1            73.0b10-1
   firefox-developer-edition-i18n-ro             73.0b9-1            73.0b10-1
   firefox-developer-edition-i18n-ru             73.0b9-1            73.0b10-1
   firefox-developer-edition-i18n-si             73.0b9-1            73.0b10-1
   firefox-developer-edition-i18n-sk             73.0b9-1            73.0b10-1
   firefox-developer-edition-i18n-sl             73.0b9-1            73.0b10-1
  firefox-developer-edition-i18n-son             73.0b9-1            73.0b10-1
   firefox-developer-edition-i18n-sq             73.0b9-1            73.0b10-1
   firefox-developer-edition-i18n-sr             73.0b9-1            73.0b10-1
firefox-developer-edition-i18n-sv-se             73.0b9-1            73.0b10-1
   firefox-developer-edition-i18n-ta             73.0b9-1            73.0b10-1
   firefox-developer-edition-i18n-te             73.0b9-1            73.0b10-1
   firefox-developer-edition-i18n-th             73.0b9-1            73.0b10-1
   firefox-developer-edition-i18n-tr             73.0b9-1            73.0b10-1
   firefox-developer-edition-i18n-uk             73.0b9-1            73.0b10-1
   firefox-developer-edition-i18n-ur             73.0b9-1            73.0b10-1
   firefox-developer-edition-i18n-uz             73.0b9-1            73.0b10-1
   firefox-developer-edition-i18n-vi             73.0b9-1            73.0b10-1
   firefox-developer-edition-i18n-xh             73.0b9-1            73.0b10-1
firefox-developer-edition-i18n-zh-cn             73.0b9-1            73.0b10-1
firefox-developer-edition-i18n-zh-tw             73.0b9-1            73.0b10-1
              firefox-tree-style-tab              3.3.4-1              3.3.5-1
                              foxdot              0.8.3-2              0.8.5-1
                                gdal              3.0.2-2              3.0.3-1
                       gdb-dashboard              0.6.0-1             0.11.3-1
                             gendesk              1.0.4-1              1.0.5-1
                         gimp-nufraw               0.42-5               0.42-6
                              gitlab             12.7.0-1             12.7.2-1
             golang-github-kr-pretty              0.1.0-1              0.2.0-1
                golang-github-kr-pty              1.1.5-1              1.1.6-1
                              gradle              6.0.1-1              6.1.1-1
                          gradle-doc              6.0.1-1              6.1.1-1
                          gradle-src              6.0.1-1              6.1.1-1
                             grafana              6.5.3-1              6.6.0-1
                          gwenhywfar              5.1.0-1              5.1.2-1
                             hacburn              0.3.5-7                    -
                   heartbeat-elastic              7.5.1-1              7.5.2-1
                            homebank              5.2.8-1              5.3.1-1
                                 hub             2.13.0-1             2.14.1-1
                                hugo             0.63.1-1             0.63.2-1
     intellij-idea-community-edition           2:2019.3-1         2:2019.3.2-1
                             jenkins              2.214-1              2.217-1
                         journalbeat              7.5.1-1              7.5.2-1
                     jupyter_console              6.0.0-3              6.1.0-1
                                 k9s             0.13.2-1             0.13.6-1
                          keepalived             2.0.19-1             2.0.20-1
                              kibana              7.5.1-1              7.5.2-1
                               kitty             0.15.1-1             0.16.0-1
                      kitty-terminfo             0.15.1-1             0.16.0-1
                            kmymoney              5.0.7-2              5.0.8-1
                             kubectl             1.17.0-1             1.17.2-1
                          latte-dock              0.9.7-1              0.9.8-1
                          lbreakout2              2.6.5-2              2.6.5-3
                              lbzip2                2.5-4                2.5-5
                             libmgba              0.7.3-2              0.8.0-1
                              libofx             0.9.14-1             0.9.15-1
                          libofx-doc             0.9.14-1             0.9.15-1
                             liteide               36.2-1               36.3-1
                            logstash              7.5.1-1              7.5.2-1
                                m4ri           20200115-1           20200125-1
                               m4rie           20200115-1           20200125-1
                                  mc             4.8.23-1             4.8.24-1
                          metricbeat              7.5.1-1              7.5.2-1
                             mgba-qt              0.7.3-2              0.8.0-1
                            mgba-sdl              0.7.3-2              0.8.0-1
                          mp3unicode              1.2.1-4              1.2.1-5
                                 mpv           1:0.31.0-2           1:0.32.0-1
            nano-syntax-highlighting         2019.10.17-1          2020.1.25-1
                                nccl              2.5.7-1              2.5.7-3
                              nebula              1.0.0-1              1.1.0-1
                nextcloud-app-spreed            1:8.0.0-1            1:8.0.1-1
                            numlockx                1.2-4                1.2-5
                               opera       66.0.3515.27-1       66.0.3515.44-1
                 opera-ffmpeg-codecs       79.0.3945.79-1      79.0.3945.130-1
                          packetbeat              7.5.1-1              7.5.2-1
                         pdfarranger              1.3.1-2              1.4.0-1
                       perl-cpanplus             0.9904-1             0.9906-1
                    perl-perl-critic              1.136-1              1.138-1
             perl-term-extendedcolor              0.224-7              0.504-1
                                proj              6.2.1-1              6.3.0-1
                  pysol-sound-server              3.01-10                    -
                             pysolfc              2.6.4-2              2.6.4-3
                    pysolfc-cardsets                2.0-5                2.0-6
                  python-authheaders             0.12.2-1             0.13.0-1
                        python-boto3             1.11.5-1             1.11.9-1
                     python-botocore             1.14.5-1             1.14.9-1
                         python-cmd2             0.9.23-1             0.9.25-1
                 python-digitalocean             1.14.0-4             1.15.0-1
                      python-dulwich            0.19.14-1            0.19.15-1
                         python-gast              0.3.2-3              0.3.3-1
                         python-gdal              3.0.2-2              3.0.3-1
                      python-natsort              7.0.0-1              7.0.1-1
                        python-paste              3.2.6-1              3.2.7-1
                      python-pikepdf              1.9.0-1             1.10.0-1
               python-prompt_toolkit              3.0.2-1              3.0.3-1
                       python-pydoe2              1.2.1-3              1.3.0-1
                       python-pygit2             0.28.2-2              1.0.2-1
                       python-pynvim              0.4.0-1              0.4.1-1
                      python-pytools           2019.1.1-3             2020.1-1
                      python-pytorch              1.4.0-2              1.4.0-4
                 python-pytorch-cuda              1.4.0-2              1.4.0-4
                  python-pytorch-opt              1.4.0-2              1.4.0-4
             python-pytorch-opt-cuda              1.4.0-2              1.4.0-4
                    python-reportlab             3.5.32-3             3.5.34-1
                         python-rpy2              3.2.4-1              3.2.5-1
                   python-s3transfer              0.3.1-1              0.3.2-1
                     python-werkzeug             0.16.0-3             0.16.1-1
                        python-wheel             0.33.6-3             0.34.1-1
                       python2-paste              3.2.6-1              3.2.7-1
                    python2-werkzeug             0.16.0-3             0.16.1-1
                       python2-wheel             0.33.6-3             0.34.1-1
                                qcad           3.24.1.0-1           3.24.2.1-1
                         rawtherapee              1:5.7-2              1:5.7-3
                      ruby-safe_yaml              1.0.4-5              1.0.5-1
                                runc           1.0.0rc9-1          1.0.0rc10-1
                              rustup             1.21.1-2             1.21.1-3
                               s-tui              0.8.3-4              1.0.0-1
                            sagemath                9.0-5                9.0-7
                    sagemath-jupyter                9.0-5                9.0-7
                      signal-desktop             1.29.6-1             1.30.0-2
                           smokeping              2.7.3-2              2.7.3-3
                            solidity              0.6.1-1              0.6.2-1
                               squid                4.9-1               4.10-1
                          streamlink              1.3.0-1              1.3.1-1
                                sway              1:1.2-5              1:1.4-4
                            swayidle                1.5-1                1.6-1
                            swaylock                1.4-2                1.5-1
                           terraform            0.12.19-1            0.12.20-1
                          testssl.sh            2.9.5.8-1                3.0-1
                             traefik              2.1.2-1              2.1.3-1
                   translate-toolkit              2.5.0-1              2.5.0-2
                              trojan             1.14.0-1             1.14.1-1
                               unace               2.5-10               2.5-11
         v2ray-domain-list-community       202001230150-1       202001281136-1
                         v2ray-geoip       202001240102-1       202001280102-1
                             vagrant              2.2.6-3              2.2.7-1
                           veracrypt       1.24.update3-1       1.24.update4-1
                             wesnoth           1:1.14.9-2          1:1.14.10-1
                              weston              7.0.0-1              8.0.0-1
                      wishbone-utils              0.6.1-1              0.6.7-1
                             wlroots              0.8.1-1             0.10.0-2
            xfce4-whiskermenu-plugin              2.3.4-1              2.3.5-1
                             you-get           0.4.1388-1           0.4.1403-1
                               zcash            2.1.0_1-1              2.1.1-1
                                mat2                    -             0.10.0-2
                          onionshare                    -                2.2-3
               python-flask-httpauth                    -              3.3.0-2
                        python-kazoo                    -              2.6.1-3
                python-publicsuffix2                    -         2.20191221-2
                        ruby-builder                    -              3.2.4-1
                          ruby-crack                    -              0.4.3-3
                       ruby-hashdiff                    -              1.0.0-2
                      ruby-rspec-its                    -              1.3.0-3
                       ruby-unf-beta                    -        0.2.0.beta2-1
                        ruby-webmock                    -              3.8.0-3


:: Different overlay package(s) in repository core x86_64

-------------------------------------------------------------------------------
                             PACKAGE           2020-01-26           2020-01-30
-------------------------------------------------------------------------------
                            linux414           4.14.167-1           4.14.168-1
                    linux414-headers           4.14.167-1           4.14.168-1
                            linux419            4.19.98-1            4.19.99-1
                    linux419-headers            4.19.98-1            4.19.99-1
                             linux54             5.4.14-2             5.4.15-2
                     linux54-headers             5.4.14-2             5.4.15-2
                             linux55 5.5rc7.d0119.gdef9d27-1           5.5.0-1
                     linux55-headers 5.5rc7.d0119.gdef9d27-1           5.5.0-1
                   mhwd-nvidia-430xx             430.64-1           430.64-1.0
                   mhwd-nvidia-435xx             435.21-1           435.21-1.0
                   mhwd-nvidia-440xx             440.44-1           440.44-4.0
                      wpa_supplicant              2_2.9-5                    -


:: Different sync package(s) in repository core x86_64

-------------------------------------------------------------------------------
                             PACKAGE           2020-01-26           2020-01-30
-------------------------------------------------------------------------------
             ca-certificates-mozilla             3.49.2-1             3.49.2-2
                            iproute2              5.4.0-2              5.5.0-1
                              libcap               2.29-1               2.30-1
                                 nss             3.49.2-1             3.49.2-2
                         openssl-1.0            1.0.2.t-1            1.0.2.u-1
                             openvpn              2.4.8-4                    -
                             p11-kit            0.23.19-1            0.23.19-2
                       pkcs11-helper             1.25.1-2                    -
                      wpa_supplicant              2:2.9-4              2:2.9-5


:: Different overlay package(s) in repository extra x86_64

-------------------------------------------------------------------------------
                             PACKAGE           2020-01-26           2020-01-30
-------------------------------------------------------------------------------
               calamares-git 3.2.18.r6893.45f152256-1 3.2.18.r6918.9c59e98f8-1
                  linux414-acpi_call            1.1.0-139            1.1.0-140
                   linux414-bbswitch              0.8-139              0.8-140
                linux414-broadcom-wl     6.30.223.271-139     6.30.223.271-140
                linux414-ndiswrapper              1.62-34              1.62-35
               linux414-nvidia-340xx            340.108-8            340.108-9
               linux414-nvidia-390xx           390.132-16           390.132-17
               linux414-nvidia-418xx           418.113-15           418.113-16
               linux414-nvidia-430xx            430.64-14            430.64-15
               linux414-nvidia-435xx            435.21-24            435.21-25
               linux414-nvidia-440xx            440.44-10            440.44-11
                   linux414-nvidiabl             0.88-139             0.88-140
                      linux414-r8168           8.048.00-2           8.048.00-3
                  linux414-rt3562sta       2.4.1.1_r4-139       2.4.1.1_r4-140
                   linux414-tp_smapi              0.43-31              0.43-32
                linux414-vhba-module           20200106-2           20200106-3
   linux414-virtualbox-guest-modules              6.1.2-3              6.1.2-4
    linux414-virtualbox-host-modules              6.1.2-3              6.1.2-4
                        linux414-zfs              0.8.3-1              0.8.3-2
                  linux419-acpi_call             1.1.0-88             1.1.0-89
                   linux419-bbswitch               0.8-88               0.8-89
                linux419-broadcom-wl      6.30.223.271-87      6.30.223.271-88
                linux419-ndiswrapper              1.62-37              1.62-38
               linux419-nvidia-340xx            340.108-8            340.108-9
               linux419-nvidia-390xx           390.132-17           390.132-18
               linux419-nvidia-418xx           418.113-16           418.113-17
               linux419-nvidia-430xx            430.64-16            430.64-17
               linux419-nvidia-435xx            435.21-27            435.21-28
               linux419-nvidia-440xx            440.44-11            440.44-12
                   linux419-nvidiabl              0.88-87              0.88-88
                      linux419-r8168           8.048.00-2           8.048.00-3
                  linux419-rtl8723bu   4.3.9.3.13200.0-72   4.3.9.3.13200.0-73
                   linux419-tp_smapi              0.43-37              0.43-38
                linux419-vhba-module           20200106-2           20200106-3
   linux419-virtualbox-guest-modules              6.1.2-3              6.1.2-4
    linux419-virtualbox-host-modules              6.1.2-3              6.1.2-4
                        linux419-zfs              0.8.3-1              0.8.3-2
                   linux54-acpi_call             1.1.0-17             1.1.0-18
                    linux54-bbswitch               0.8-17               0.8-18
                 linux54-broadcom-wl      6.30.223.271-17      6.30.223.271-18
                 linux54-ndiswrapper              1.62-17              1.62-18
                linux54-nvidia-340xx            340.108-9           340.108-10
                linux54-nvidia-390xx           390.132-17           390.132-18
                linux54-nvidia-418xx           418.113-17           418.113-18
                linux54-nvidia-430xx            430.64-17            430.64-18
                linux54-nvidia-435xx            435.21-17            435.21-18
                linux54-nvidia-440xx            440.44-14            440.44-15
                    linux54-nvidiabl              0.88-17              0.88-18
                       linux54-r8168           8.048.00-2           8.048.00-3
                   linux54-rtl8723bu     4.3.9.3.13200-17     4.3.9.3.13200-18
                    linux54-tp_smapi              0.43-17              0.43-18
                 linux54-vhba-module           20200106-2           20200106-3
    linux54-virtualbox-guest-modules              6.1.2-3              6.1.2-4
     linux54-virtualbox-host-modules              6.1.2-3              6.1.2-4
                         linux54-zfs              0.8.3-1              0.8.3-2
                   linux55-acpi_call            1.1.0-0.9              1.1.0-1
                    linux55-bbswitch              0.8-0.9                0.8-1
                 linux55-broadcom-wl     6.30.223.271-0.9       6.30.223.271-1
                linux55-nvidia-390xx          390.132-0.9            390.132-1
                linux55-nvidia-418xx          418.113-0.9            418.113-1
                linux55-nvidia-430xx           430.64-0.9             430.64-1
                linux55-nvidia-435xx           435.21-0.9             435.21-1
                linux55-nvidia-440xx           440.44-0.9             440.44-1
                    linux55-nvidiabl             0.88-0.9               0.88-1
                       linux55-r8168         8.048.00-0.1           8.048.00-1
                   linux55-rtl8723bu    4.3.9.3.13200-0.9      4.3.9.3.13200-1
                    linux55-tp_smapi             0.43-0.9               0.43-1
                 linux55-vhba-module         20200106-0.1           20200106-1
    linux55-virtualbox-guest-modules            6.1.2-0.9              6.1.2-1
     linux55-virtualbox-host-modules            6.1.2-0.9              6.1.2-1
                        manjaro-alsa           20200107-1           20200126-1
                   manjaro-bluetooth           20200107-1           20200126-1
                   manjaro-gstreamer           20200107-1           20200126-1
                       manjaro-modem           20200107-1           20200126-1
                     manjaro-network           20200107-1           20200126-1
                     manjaro-printer           20200107-1           20200126-1
                       manjaro-pulse           20200107-1           20200126-1
                       manjaro-vaapi           20200107-1           20200126-1
                            pamac-qt              0.3.0-6              0.3.1-1
                            plymouth 0.9.4.r36.g0cd0613-10.9.4.r228.gd7c737d-1
                         thunderbird           68.4.2-0.1                    -
                 thunderbird-i18n-ar           68.4.2-0.1                    -
                thunderbird-i18n-ast           68.4.2-0.1                    -
                 thunderbird-i18n-be           68.4.2-0.1                    -
                 thunderbird-i18n-bg           68.4.2-0.1                    -
                 thunderbird-i18n-br           68.4.2-0.1                    -
                 thunderbird-i18n-ca           68.4.2-0.1                    -
                 thunderbird-i18n-cs           68.4.2-0.1                    -
                 thunderbird-i18n-cy           68.4.2-0.1                    -
                 thunderbird-i18n-da           68.4.2-0.1                    -
                 thunderbird-i18n-de           68.4.2-0.1                    -
                thunderbird-i18n-dsb           68.4.2-0.1                    -
                 thunderbird-i18n-el           68.4.2-0.1                    -
              thunderbird-i18n-en-gb           68.4.2-0.1                    -
              thunderbird-i18n-en-us           68.4.2-0.1                    -
              thunderbird-i18n-es-ar           68.4.2-0.1                    -
              thunderbird-i18n-es-es           68.4.2-0.1                    -
                 thunderbird-i18n-et           68.4.2-0.1                    -
                 thunderbird-i18n-eu           68.4.2-0.1                    -
                 thunderbird-i18n-fi           68.4.2-0.1                    -
                 thunderbird-i18n-fr           68.4.2-0.1                    -
              thunderbird-i18n-fy-nl           68.4.2-0.1                    -
              thunderbird-i18n-ga-ie           68.4.2-0.1                    -
                 thunderbird-i18n-gd           68.4.2-0.1                    -
                 thunderbird-i18n-gl           68.4.2-0.1                    -
                 thunderbird-i18n-he           68.4.2-0.1                    -
                 thunderbird-i18n-hr           68.4.2-0.1                    -
                thunderbird-i18n-hsb           68.4.2-0.1                    -
                 thunderbird-i18n-hu           68.4.2-0.1                    -
              thunderbird-i18n-hy-am           68.4.2-0.1                    -
                 thunderbird-i18n-id           68.4.2-0.1                    -
                 thunderbird-i18n-is           68.4.2-0.1                    -
                 thunderbird-i18n-it           68.4.2-0.1                    -
                 thunderbird-i18n-ja           68.4.2-0.1                    -
                 thunderbird-i18n-ko           68.4.2-0.1                    -
                 thunderbird-i18n-lt           68.4.2-0.1                    -
              thunderbird-i18n-nb-no           68.4.2-0.1                    -
                 thunderbird-i18n-nl           68.4.2-0.1                    -
              thunderbird-i18n-nn-no           68.4.2-0.1                    -
                 thunderbird-i18n-pl           68.4.2-0.1                    -
              thunderbird-i18n-pt-br           68.4.2-0.1                    -
              thunderbird-i18n-pt-pt           68.4.2-0.1                    -
                 thunderbird-i18n-rm           68.4.2-0.1                    -
                 thunderbird-i18n-ro           68.4.2-0.1                    -
                 thunderbird-i18n-ru           68.4.2-0.1                    -
                 thunderbird-i18n-si           68.4.2-0.1                    -
                 thunderbird-i18n-sk           68.4.2-0.1                    -
                 thunderbird-i18n-sl           68.4.2-0.1                    -
                 thunderbird-i18n-sq           68.4.2-0.1                    -
                 thunderbird-i18n-sr           68.4.2-0.1                    -
              thunderbird-i18n-sv-se           68.4.2-0.1                    -
                 thunderbird-i18n-tr           68.4.2-0.1                    -
                 thunderbird-i18n-uk           68.4.2-0.1                    -
                 thunderbird-i18n-vi           68.4.2-0.1                    -
              thunderbird-i18n-zh-cn           68.4.2-0.1                    -
              thunderbird-i18n-zh-tw           68.4.2-0.1                    -
                 linux55-ndiswrapper                    -               1.62-1
                     manjaro-connman                    -           20200126-1
                       manjaro-input                    -           20200126-1


:: Different sync package(s) in repository extra x86_64

-------------------------------------------------------------------------------
                             PACKAGE           2020-01-26           2020-01-30
-------------------------------------------------------------------------------
                         389-ds-base            1.4.2.5-1            1.4.2.7-1
                          alsa-utils              1.2.1-1              1.2.1-2
                                amtk              5.0.1-1              5.0.2-1
                              antlr4              4.7.2-1                4.8-1
                                babl             0.1.72-1             0.1.74-1
                                bind             9.14.9-1            9.14.10-1
                          bind-tools             9.14.9-1            9.14.10-1
                               check             0.13.0-1             0.14.0-1
                          check-docs             0.13.0-1             0.14.0-1
                         ctags 1:r20190522+g3fdf28bc-1 1:r20200106+ga3c87ab5-1
                            dhclient              4.4.1-5              4.4.2-1
                                dhcp              4.4.1-5              4.4.2-1
                             digikam              6.4.0-4              6.4.0-5
                                gegl             0.4.18-1             0.4.20-1
                              gspell              1.8.2-1              1.8.3-1
                                gvim           8.2.0100-1           8.2.0148-1
                         imagemagick           7.0.9.17-1           7.0.9.20-1
                     imagemagick-doc           7.0.9.17-1           7.0.9.20-1
                         jdk-openjdk          13.0.1.u9-1          13.0.2.u8-1
                        jdk8-openjdk             8.u232-1             8.u242-1
                         jre-openjdk          13.0.1.u9-1          13.0.2.u8-1
                jre-openjdk-headless          13.0.1.u9-1          13.0.2.u8-1
                        jre8-openjdk             8.u232-1             8.u242-1
               jre8-openjdk-headless             8.u232-1             8.u242-1
                             lensfun              0.3.2-9             0.3.95-1
                          libmagick6          6.9.10.87-1          6.9.10.90-1
                              libpst             0.6.72-3             0.6.74-1
                         libpst-docs             0.6.72-3             0.6.74-1
                                 lyx              2.3.3-2              2.3.4-1
                           mercurial              5.2.1-1              5.2.2-1
                              mutter           3.34.3-1 3.34.3+14+g59e9b073a-1
                              netpbm           10.73.28-1           10.73.30-1
                              okular            19.12.1-1            19.12.1-2
                              openal             1.20.0-1             1.20.1-1
                     openal-examples             1.20.0-1             1.20.1-1
                         openjdk-doc          13.0.1.u9-1          13.0.2.u8-1
                         openjdk-src          13.0.1.u9-1          13.0.2.u8-1
                        openjdk8-doc             8.u232-1             8.u242-1
                        openjdk8-src             8.u232-1             8.u242-1
                    perl-alien-build               1.94-1               1.96-1
                          perl-error            0.17028-1            0.17029-1
                             perl-ev               4.31-1               4.32-1
                 perl-image-exiftool              11.70-1              11.85-1
              perl-ipc-system-simple               1.25-5               1.26-1
                     perl-net-ssleay               1.85-4               1.88-1
               perl-template-toolkit              3.006-1              3.007-1
                           perl-yaml               1.29-2               1.30-1
                      perl-yaml-syck               1.31-3               1.32-1
                            pstoedit               3.74-2               3.75-1
               publicsuffix-list 20190531.806.6f03f42-1 20200106.876.d73f42f-1
                              python              3.8.1-3              3.8.1-4
                        python-cairo             1.18.2-3             1.19.0-1
                          python-six             1.13.0-2             1.14.0-1
                        python-tests              3.8.1-3              3.8.1-4
                       python2-cairo             1.18.2-3             1.18.2-4
                         python2-six             1.13.0-2             1.14.0-1
                               socat            1.7.3.3-1            1.7.3.4-1
                           syslog-ng             3.25.1-2             3.25.1-3
                         thunderbird             68.4.1-1             68.4.2-1
                 thunderbird-i18n-ar             68.3.1-1             68.4.2-1
                thunderbird-i18n-ast             68.3.1-1             68.4.2-1
                 thunderbird-i18n-be             68.3.1-1             68.4.2-1
                 thunderbird-i18n-bg             68.3.1-1             68.4.2-1
                 thunderbird-i18n-br             68.3.1-1             68.4.2-1
                 thunderbird-i18n-ca             68.3.1-1             68.4.2-1
                 thunderbird-i18n-cs             68.3.1-1             68.4.2-1
                 thunderbird-i18n-cy             68.3.1-1             68.4.2-1
                 thunderbird-i18n-da             68.3.1-1             68.4.2-1
                 thunderbird-i18n-de             68.3.1-1             68.4.2-1
                thunderbird-i18n-dsb             68.3.1-1             68.4.2-1
                 thunderbird-i18n-el             68.3.1-1             68.4.2-1
              thunderbird-i18n-en-gb             68.3.1-1             68.4.2-1
              thunderbird-i18n-en-us             68.3.1-1             68.4.2-1
              thunderbird-i18n-es-ar             68.3.1-1             68.4.2-1
              thunderbird-i18n-es-es             68.3.1-1             68.4.2-1
                 thunderbird-i18n-et             68.3.1-1             68.4.2-1
                 thunderbird-i18n-eu             68.3.1-1             68.4.2-1
                 thunderbird-i18n-fi             68.3.1-1             68.4.2-1
                 thunderbird-i18n-fr             68.3.1-1             68.4.2-1
              thunderbird-i18n-fy-nl             68.3.1-1             68.4.2-1
              thunderbird-i18n-ga-ie             68.3.1-1             68.4.2-1
                 thunderbird-i18n-gd             68.3.1-1             68.4.2-1
                 thunderbird-i18n-gl             68.3.1-1             68.4.2-1
                 thunderbird-i18n-he             68.3.1-1             68.4.2-1
                 thunderbird-i18n-hr             68.3.1-1             68.4.2-1
                thunderbird-i18n-hsb             68.3.1-1             68.4.2-1
                 thunderbird-i18n-hu             68.3.1-1             68.4.2-1
              thunderbird-i18n-hy-am             68.3.1-1             68.4.2-1
                 thunderbird-i18n-id             68.3.1-1             68.4.2-1
                 thunderbird-i18n-is             68.3.1-1             68.4.2-1
                 thunderbird-i18n-it             68.3.1-1             68.4.2-1
                 thunderbird-i18n-ja             68.3.1-1             68.4.2-1
                 thunderbird-i18n-ko             68.3.1-1             68.4.2-1
                 thunderbird-i18n-lt             68.3.1-1             68.4.2-1
              thunderbird-i18n-nb-no             68.3.1-1             68.4.2-1
                 thunderbird-i18n-nl             68.3.1-1             68.4.2-1
              thunderbird-i18n-nn-no             68.3.1-1             68.4.2-1
                 thunderbird-i18n-pl             68.3.1-1             68.4.2-1
              thunderbird-i18n-pt-br             68.3.1-1             68.4.2-1
              thunderbird-i18n-pt-pt             68.3.1-1             68.4.2-1
                 thunderbird-i18n-rm             68.3.1-1             68.4.2-1
                 thunderbird-i18n-ro             68.3.1-1             68.4.2-1
                 thunderbird-i18n-ru             68.3.1-1             68.4.2-1
                 thunderbird-i18n-si             68.3.1-1             68.4.2-1
                 thunderbird-i18n-sk             68.3.1-1             68.4.2-1
                 thunderbird-i18n-sl             68.3.1-1             68.4.2-1
                 thunderbird-i18n-sq             68.3.1-1             68.4.2-1
                 thunderbird-i18n-sr             68.3.1-1             68.4.2-1
              thunderbird-i18n-sv-se             68.3.1-1             68.4.2-1
                 thunderbird-i18n-tr             68.3.1-1             68.4.2-1
                 thunderbird-i18n-uk             68.3.1-1             68.4.2-1
                 thunderbird-i18n-vi             68.3.1-1             68.4.2-1
              thunderbird-i18n-zh-cn             68.3.1-1             68.4.2-1
              thunderbird-i18n-zh-tw             68.3.1-1             68.4.2-1
                                 vim           8.2.0100-1           8.2.0148-1
                         vim-runtime           8.2.0100-1           8.2.0148-1
                      vulkan-headers          1:1.2.131-1          1:1.2.132-1
                    vulkan-html-docs          1:1.2.131-1          1:1.2.132-1
                   vulkan-icd-loader            1.1.130-1            1.2.131-1
            vulkan-validation-layers            1.1.130-1            1.2.131-1
                      wireguard-dkms       0.0.20200121-1       0.0.20200128-1
                             openvpn                    -              2.4.8-4
                       pkcs11-helper                    -             1.26.0-1


:: Different sync package(s) in repository multilib x86_64

-------------------------------------------------------------------------------
                             PACKAGE           2020-01-26           2020-01-30
-------------------------------------------------------------------------------
                          lib32-krb5               1.17-1             1.17.1-1
                           lib32-nss             3.49.2-1             3.49.2-2
                        lib32-openal             1.20.0-1             1.20.1-1
                       lib32-p11-kit            0.23.19-1            0.23.19-2
             lib32-vulkan-icd-loader            1.1.130-1            1.2.131-1
      lib32-vulkan-validation-layers            1.1.130-1            1.2.131-1

No issue, everything went smoothly
Yes there was an issue. I was able to resolve it myself.(Please post your solution)
Yes i am currently experiencing an issue due to the update. (Please post about it)
Check if your mirror has already synced: