#Lysia release is really close now. So we managed to spin the latest RC for our Plasma5 (KDE) edition. @oberon did a great job to tweak the most out of it.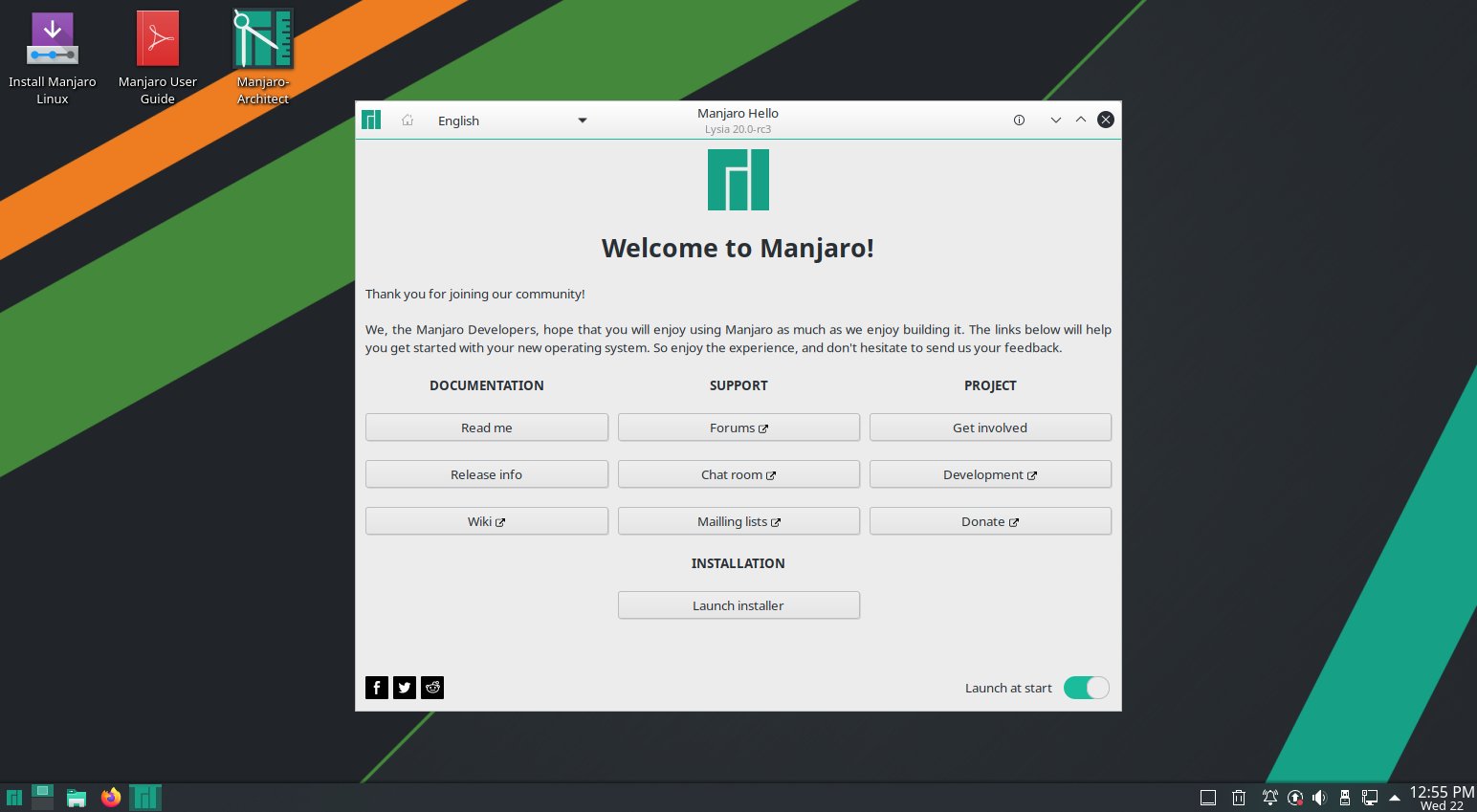 Our KDE edition provides the powerful, mature and feature-rich Plasma 5.18 desktop environment with a unique look-and-feel, which we completely re-designed in 2020.
full set of Breath2-themes includes light and dark versions
animated splash-screen
Konsole profiles
Yakuake skins and many more little details.
We have rounded off text editor Kate with some additional color schemes and offer Plasma-Simplemenu as an alternative to the traditional Kickoff-Launcher.
With a wide selection of latest KDE-Apps 20.04 and other applications Manjaro-KDE aims to be a versatile and elegant environment ready for all your everyday needs.
https://osdn.net/projects/manjaro/storage/kde/20.0-rc3/
Tell us what you think and give us constructive feedback. We expect to release this weekend if no regressions are found by then.