Hi community,
Welcome to our eightteenth testing update for 2019. So what do we have with this one?
we updated Plasma to 5.15.3
more Kernel updates
Deepin packages got renewed
we pushed out split packages for Pamac. Now you can decide if you want to use the CLI, GTK or Qt UI for your package management
lastest Python and Ruby package updates got added
We hope with all these changes Manjaro to be more efficient for you all.
---
CLT2019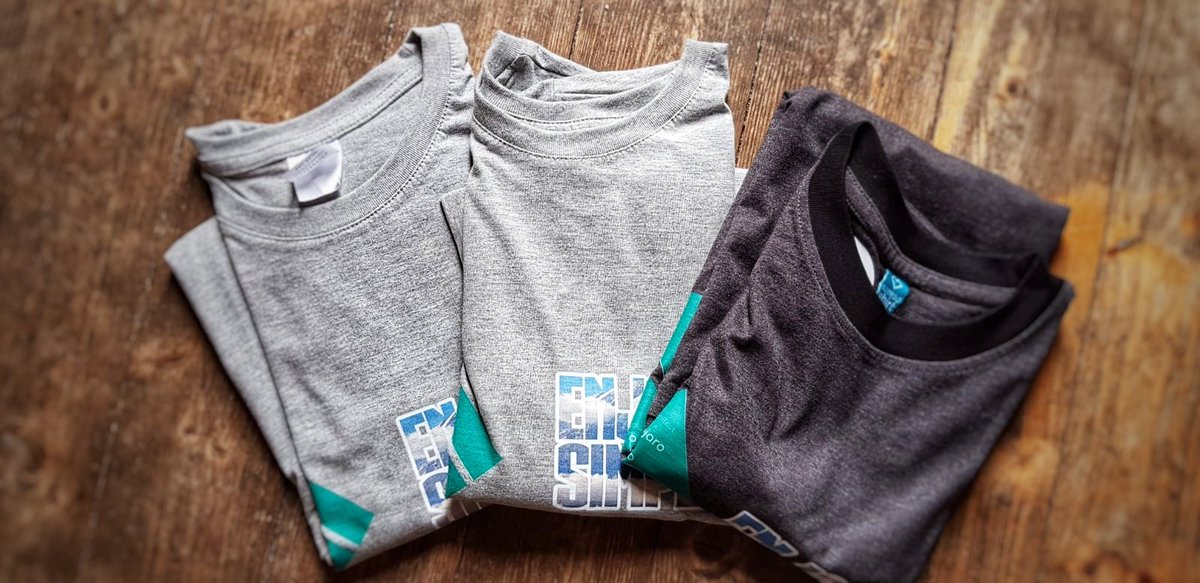 Manjaro will take part on the Chemnitz Linux Days in March this year. You may want to visit our booth with the latest Manjaro hardware and Core Developers present to answer your questions. Feel free to bring your devices if you want to have Manjaro installed on them or problems fixed from our experts.
Partnership with FCS Linux Aarhus
We are happy to announce a new partnership with FCS Linux Aarhus owned by @linux-aarhus. This enables us to offer you Laptops with Manjaro pre-installed and Manjaro Stickers you can use on your own hardware or gift them to a friend. For each sale FCS will donate a percentage to the Manjaro project.
Manjaro v18.0.4 released!
We updated our flagship ISOs of Manjaro Illyria with the latest packages. It comes with refreshed packages and updated tools. You may want to download our XFCE Edition with the latest 4.13 packages, aswell as our most recent styling efforts. Our KDE fans may try our KDE Edition with the latest KDE v5.15 instead. And our GNOME fans may try our Gnome Edition with the latest GNOME v3.30.
---
Current supported Kernels
linux316 3.16.62
linux318 3.18.136 [EOL]
linux44 4.4.167 [FZN]
linux49 4.9.163
linux414 4.14.106
linux419 4.19.29
linux420 4.20.16
linux50 5.0.2
linux418-rt 4.18.16_rt9
linux419-rt 4.19.25_rt16
Package Updates (Thu Mar 14 19:29:11 CET 2019)
testing community x86_64: 263 new and 270 removed package(s)
testing core x86_64: 12 new and 14 removed package(s)
testing extra x86_64: 194 new and 193 removed package(s)
testing multilib x86_64: 5 new and 6 removed package(s)
:: Different overlay package(s) in repository community x86_64

-------------------------------------------------------------------------------
                             PACKAGE           2019-03-11           2019-03-14
-------------------------------------------------------------------------------
                 awesome-freedesktop       r102.4ead7a4-1       r104.3f2d23c-1
                             beshell         2013.07.29-1                    -
                              etcher              1.4.9-1              1.5.5-1
                          gimp-devel             2.10.2-1                    -
            kde-servicemenus-dropbox             0.16.1-9                    -
                     kvantum-manjaro             0.12.0-1             0.13.0-1
                 kvantum-manjaro-dev             0.12.1-1                    -
                                lain      r1669.f6e032f-1      r1690.013654c-1
       manjaro-awesome-settings-18.0           20181113-1           20190313-1
                    matcha-gtk-theme           20190225-1           20190309-1
                            razor-qt              0.5.2-1                    -
                       terminus-font             4.46-1.1                    -
                         vlc-nightly     3.0.5v20181009-1                    -
                            gestures                    -              0.2.2-3
                       hplip-minimal                    -             3.18.9-1


:: Different sync package(s) in repository community x86_64

-------------------------------------------------------------------------------
                             PACKAGE           2019-03-11           2019-03-14
-------------------------------------------------------------------------------
                      acpi_call-dkms            1.1.0-197            1.1.0-198
                         aj-snapshot              0.9.8-1              0.9.9-1
                               arcus              3.6.0-1              3.6.0-2
                         arduino-cli0.3.4.alpha.preview-10.3.6.alpha.preview-1
                             aws-cli           1.16.117-1           1.16.122-1
                         bitcoin-cli             0.17.1-1             0.17.1-2
                      bitcoin-daemon             0.17.1-1             0.17.1-2
                          bitcoin-qt             0.17.1-1             0.17.1-2
                          bitcoin-tx             0.17.1-1             0.17.1-2
                                cgns              3.3.1-7              3.4.0-1
                          clementine             1.3.1-20             1.3.1-21
                          cockatrice              2.6.2-1              2.7.0-2
                                code             1.32.1-1             1.32.2-1
                            collectd              5.8.1-3              5.8.1-4
                          containerd              1.2.0-3              1.2.5-1
                      cryptominisat5              5.6.8-1              5.6.8-2
                          curaengine              3.6.0-1              3.6.0-2
               deepin-control-center              4.9.6-1              4.9.7-1
                         deepin-dock              4.9.0-1            4.9.1.1-1
                 deepin-file-manager          1:4.7.7.2-1          1:4.7.7.3-1
                deepin-network-utils              0.0.9-1              0.1.0-1
                       deepin-topbar              0.6.2-1              0.6.2-2
                             dovecot              2.3.5-1              2.3.5-2
                              drupal             8.6.10-1             8.6.11-1
                                 dtc              1.4.7-1              1.5.0-1
                              erlang               21.2-1               21.3-1
                         erlang-docs               21.1-1               21.3-1
                          erlang-nox               21.2-1               21.3-1
                     erlang-unixodbc               21.2-1               21.3-1
                           etherwall              2.3.1-1              2.3.1-2
                firefox-adblock-plus              3.4.3-1                3.5-1
           firefox-developer-edition            66.0b13-1             67.0b1-1
  firefox-developer-edition-i18n-ach            66.0b13-1             67.0b1-1
   firefox-developer-edition-i18n-af            66.0b13-1             67.0b1-1
   firefox-developer-edition-i18n-an            66.0b13-1             67.0b1-1
   firefox-developer-edition-i18n-ar            66.0b13-1             67.0b1-1
   firefox-developer-edition-i18n-as            66.0b13-1             67.0b1-1
  firefox-developer-edition-i18n-ast            66.0b13-1             67.0b1-1
   firefox-developer-edition-i18n-az            66.0b13-1             67.0b1-1
   firefox-developer-edition-i18n-be            66.0b13-1             67.0b1-1
   firefox-developer-edition-i18n-bg            66.0b13-1             67.0b1-1
firefox-developer-edition-i18n-bn-bd            66.0b13-1             67.0b1-1
firefox-developer-edition-i18n-bn-in            66.0b13-1             67.0b1-1
   firefox-developer-edition-i18n-br            66.0b13-1             67.0b1-1
   firefox-developer-edition-i18n-bs            66.0b13-1             67.0b1-1
   firefox-developer-edition-i18n-ca            66.0b13-1             67.0b1-1
  firefox-developer-edition-i18n-cak            66.0b13-1             67.0b1-1
   firefox-developer-edition-i18n-cs            66.0b13-1             67.0b1-1
   firefox-developer-edition-i18n-cy            66.0b13-1             67.0b1-1
   firefox-developer-edition-i18n-da            66.0b13-1             67.0b1-1
   firefox-developer-edition-i18n-de            66.0b13-1             67.0b1-1
  firefox-developer-edition-i18n-dsb            66.0b13-1             67.0b1-1
   firefox-developer-edition-i18n-el            66.0b13-1             67.0b1-1
firefox-developer-edition-i18n-en-gb            66.0b13-1             67.0b1-1
firefox-developer-edition-i18n-en-us            66.0b13-1             67.0b1-1
firefox-developer-edition-i18n-en-za            66.0b13-1             67.0b1-1
   firefox-developer-edition-i18n-eo            66.0b13-1             67.0b1-1
firefox-developer-edition-i18n-es-ar            66.0b13-1             67.0b1-1
firefox-developer-edition-i18n-es-cl            66.0b13-1             67.0b1-1
firefox-developer-edition-i18n-es-es            66.0b13-1             67.0b1-1
firefox-developer-edition-i18n-es-mx            66.0b13-1             67.0b1-1
   firefox-developer-edition-i18n-et            66.0b13-1             67.0b1-1
   firefox-developer-edition-i18n-eu            66.0b13-1             67.0b1-1
   firefox-developer-edition-i18n-fa            66.0b13-1             67.0b1-1
   firefox-developer-edition-i18n-ff            66.0b13-1             67.0b1-1
   firefox-developer-edition-i18n-fi            66.0b13-1             67.0b1-1
   firefox-developer-edition-i18n-fr            66.0b13-1             67.0b1-1
firefox-developer-edition-i18n-fy-nl            66.0b13-1             67.0b1-1
firefox-developer-edition-i18n-ga-ie            66.0b13-1             67.0b1-1
   firefox-developer-edition-i18n-gd            66.0b13-1             67.0b1-1
   firefox-developer-edition-i18n-gl            66.0b13-1             67.0b1-1
   firefox-developer-edition-i18n-gn            66.0b13-1             67.0b1-1
firefox-developer-edition-i18n-gu-in            66.0b13-1             67.0b1-1
   firefox-developer-edition-i18n-he            66.0b13-1             67.0b1-1
firefox-developer-edition-i18n-hi-in            66.0b13-1             67.0b1-1
   firefox-developer-edition-i18n-hr            66.0b13-1             67.0b1-1
  firefox-developer-edition-i18n-hsb            66.0b13-1             67.0b1-1
   firefox-developer-edition-i18n-hu            66.0b13-1             67.0b1-1
firefox-developer-edition-i18n-hy-am            66.0b13-1             67.0b1-1
   firefox-developer-edition-i18n-ia            66.0b13-1             67.0b1-1
   firefox-developer-edition-i18n-id            66.0b13-1             67.0b1-1
   firefox-developer-edition-i18n-is            66.0b13-1             67.0b1-1
   firefox-developer-edition-i18n-it            66.0b13-1             67.0b1-1
   firefox-developer-edition-i18n-ja            66.0b13-1             67.0b1-1
   firefox-developer-edition-i18n-ka            66.0b13-1             67.0b1-1
  firefox-developer-edition-i18n-kab            66.0b13-1             67.0b1-1
   firefox-developer-edition-i18n-kk            66.0b13-1             67.0b1-1
   firefox-developer-edition-i18n-km            66.0b13-1             67.0b1-1
   firefox-developer-edition-i18n-kn            66.0b13-1             67.0b1-1
   firefox-developer-edition-i18n-ko            66.0b13-1             67.0b1-1
  firefox-developer-edition-i18n-lij            66.0b13-1             67.0b1-1
   firefox-developer-edition-i18n-lt            66.0b13-1             67.0b1-1
   firefox-developer-edition-i18n-lv            66.0b13-1             67.0b1-1
  firefox-developer-edition-i18n-mai            66.0b13-1             67.0b1-1
   firefox-developer-edition-i18n-mk            66.0b13-1             67.0b1-1
   firefox-developer-edition-i18n-ml            66.0b13-1             67.0b1-1
   firefox-developer-edition-i18n-mr            66.0b13-1             67.0b1-1
   firefox-developer-edition-i18n-ms            66.0b13-1             67.0b1-1
   firefox-developer-edition-i18n-my            66.0b13-1             67.0b1-1
firefox-developer-edition-i18n-nb-no            66.0b13-1             67.0b1-1
firefox-developer-edition-i18n-ne-np            66.0b13-1             67.0b1-1
   firefox-developer-edition-i18n-nl            66.0b13-1             67.0b1-1
firefox-developer-edition-i18n-nn-no            66.0b13-1             67.0b1-1
   firefox-developer-edition-i18n-or            66.0b13-1             67.0b1-1
firefox-developer-edition-i18n-pa-in            66.0b13-1             67.0b1-1
   firefox-developer-edition-i18n-pl            66.0b13-1             67.0b1-1
firefox-developer-edition-i18n-pt-br            66.0b13-1             67.0b1-1
firefox-developer-edition-i18n-pt-pt            66.0b13-1             67.0b1-1
   firefox-developer-edition-i18n-rm            66.0b13-1             67.0b1-1
   firefox-developer-edition-i18n-ro            66.0b13-1             67.0b1-1
   firefox-developer-edition-i18n-ru            66.0b13-1             67.0b1-1
   firefox-developer-edition-i18n-si            66.0b13-1             67.0b1-1
   firefox-developer-edition-i18n-sk            66.0b13-1             67.0b1-1
   firefox-developer-edition-i18n-sl            66.0b13-1             67.0b1-1
  firefox-developer-edition-i18n-son            66.0b13-1             67.0b1-1
   firefox-developer-edition-i18n-sq            66.0b13-1             67.0b1-1
   firefox-developer-edition-i18n-sr            66.0b13-1             67.0b1-1
firefox-developer-edition-i18n-sv-se            66.0b13-1             67.0b1-1
   firefox-developer-edition-i18n-ta            66.0b13-1             67.0b1-1
   firefox-developer-edition-i18n-te            66.0b13-1             67.0b1-1
   firefox-developer-edition-i18n-th            66.0b13-1             67.0b1-1
   firefox-developer-edition-i18n-tr            66.0b13-1             67.0b1-1
   firefox-developer-edition-i18n-uk            66.0b13-1             67.0b1-1
   firefox-developer-edition-i18n-ur            66.0b13-1             67.0b1-1
   firefox-developer-edition-i18n-uz            66.0b13-1             67.0b1-1
   firefox-developer-edition-i18n-vi            66.0b13-1             67.0b1-1
   firefox-developer-edition-i18n-xh            66.0b13-1             67.0b1-1
firefox-developer-edition-i18n-zh-cn            66.0b13-1             67.0b1-1
firefox-developer-edition-i18n-zh-tw            66.0b13-1             67.0b1-1
               firefox-ublock-origin             1.18.4-1             1.18.6-1
                          fltk-games            1.3.4.2-3                    -
                               fstrm              0.4.0-1              0.5.0-1
                                gcin              2.8.8-1              2.8.9-1
                             git-lfs              2.6.1-2              2.7.1-1
                               gitea              1.7.3-1              1.7.4-1
                               glava              1.6.0-1              1.6.3-1
                    gnome-packagekit             3.30.0-1             3.32.0-1
                              gopass              1.8.4-2              1.8.5-1
                            hyperion            1.03.2-16            1.03.2-17
                             jenkins              2.167-1              2.168-1
                              jgmenu                1.6-1                2.2-1
                                knot              2.7.6-2              2.8.0-1
                           libgexiv2             0.10.8-2             0.12.0-1
                                lmms           1.2.0rc8-1           1.2.0rc8-2
                      magnum-plugins            2018.10-1            2019.01-1
                               mixxx              2.2.0-1              2.2.0-2
                                mosh              1.3.2-6              1.3.2-7
                              mumble            1.2.19-12            1.2.19-13
                              murmur            1.2.19-13            1.2.19-14
                           musescore              3.0.4-1              3.0.5-1
                                mypy              0.660-1              0.670-1
                             netdata             1.12.1-1             1.12.2-1
                             notmuch             0.28.2-1             0.28.3-1
                        notmuch-mutt             0.28.2-1             0.28.3-1
                     notmuch-runtime             0.28.2-1             0.28.3-1
                         notmuch-vim             0.28.2-1             0.28.3-1
                   npm-check-updates              3.0.4-1              3.0.8-1
                              nsjail                2.8-1                2.8-2
                               opera       58.0.3135.90-1      58.0.3135.107-1
                    otf-font-awesome              5.7.0-1              5.7.2-1
                       pantheon-code              3.0.2-1              3.1.0-1
                            paraview              5.6.0-2              5.6.0-4
                     perl-test-inter               1.07-2               1.08-1
                                 pm2              3.3.1-1              3.4.0-1
                              polyml              5.7.1-2                5.8-1
                             postgis              2.5.1-1              2.5.1-2
                            powerdns              4.1.6-1              4.1.6-2
                   powerdns-recursor             4.1.11-1             4.1.11-2
                        pulseeffects              4.5.5-1              4.5.6-1
                    pyopencl-headers         1:2018.2.4-1         1:2018.2.5-1
                     python-apptools              4.4.0-3              4.4.0-4
                      python-awkward             0.8.10-1             0.8.11-1
                        python-black             18.9b0-3             19.3b0-1
                        python-boto3            1.9.107-1            1.9.112-1
                     python-botocore           1.12.107-1           1.12.112-1
                      python-certifi         2018.11.29-1           2019.3.9-1
                     python-cfn-lint             0.15.0-1             0.16.0-1
                         python-cmd2             0.9.10-1             0.9.11-1
                    python-cysignals             1.10.0-1             1.10.2-1
                     python-envisage              4.7.1-1              4.7.1-2
                   python-hypothesis              4.9.0-1             4.11.5-1
                 python-openstacksdk             0.25.0-1             0.26.0-1
                        python-patsy              0.5.1-1              0.5.1-2
                       python-prance             0.14.1-1             0.15.0-1
                       python-psutil              5.5.0-1              5.6.0-1
                       python-pyface              6.0.0-4              6.0.0-5
                    python-pykeepass              3.0.3-1              3.0.3-2
                     python-pyopencl         1:2018.2.4-1         1:2018.2.5-1
                       python-pytest              4.3.0-1              4.3.1-1
                python-requests-file              1.4.3-2              1.4.3-3
                 python-requests-ftp              0.3.1-2              0.3.1-3
                         python-rope             0.11.0-1             0.12.0-1
                      python-seaborn              0.9.0-3              0.9.0-4
                  python-statsmodels              0.9.0-2              0.9.0-3
                 python-testfixtures              6.6.0-1              6.6.1-1
                       python-traits              5.0.0-1              5.0.0-2
                     python-traitsui              6.0.0-2              6.0.0-3
       python-unittest-xml-reporting              2.2.1-1              2.3.2-1
                    python2-apptools              4.4.0-3                    -
                       python2-boto3            1.9.107-1            1.9.112-1
                    python2-botocore           1.12.107-1           1.12.112-1
                     python2-certifi         2018.11.29-1           2019.3.9-1
                   python2-cysignals             1.10.0-1             1.10.2-1
                    python2-envisage              4.7.1-1                    -
                  python2-hypothesis              4.9.0-1             4.11.5-1
                python2-openstacksdk             0.25.0-1             0.26.0-1
                       python2-patsy              0.5.1-1                    -
                      python2-prance             0.14.1-1             0.15.0-1
                      python2-psutil              5.5.0-1              5.6.0-1
                      python2-pyface              6.0.0-4                    -
                      python2-pytest              4.3.0-1              4.3.1-1
               python2-requests-file              1.4.3-2                    -
                python2-requests-ftp              0.3.1-2                    -
                        python2-rope             0.11.0-1             0.12.0-1
                     python2-seaborn              0.9.0-3                    -
                 python2-statsmodels              0.9.0-2                    -
                python2-testfixtures              6.6.0-1              6.6.1-1
                      python2-traits              5.0.0-1                    -
                    python2-traitsui              6.0.0-2                    -
      python2-unittest-xml-reporting              2.2.1-1              2.3.2-1
                                qcad           3.22.0.1-1           3.22.0.2-1
                            qjackctl              0.5.5-1              0.5.6-1
                            qsampler              0.5.3-1              0.5.4-1
                              qsynth              0.5.4-2              0.5.5-1
                             qxgedit              0.5.2-1              0.5.3-1
                              remacs              0.0.0-1            27.0.50-1
                             remmina            1:1.3.3-1            1:1.3.4-1
                            ruby-atk              3.3.2-1              3.3.3-1
                  ruby-cairo-gobject              3.3.2-1              3.3.3-1
                           ruby-gdk3              3.3.2-1              3.3.3-1
                    ruby-gdk_pixbuf2              3.3.2-1              3.3.3-1
                           ruby-gio2              3.3.2-1              3.3.3-1
                          ruby-glib2              3.3.2-1              3.3.3-1
          ruby-gobject-introspection              3.3.2-1              3.3.3-1
                           ruby-gtk2              3.3.2-1              3.3.3-1
                          ruby-pango              3.3.2-1              3.3.3-1
                     ruby-pkg-config              1.3.1-2              1.3.6-1
                               shfmt              2.6.3-1              2.6.4-1
                          stone-soup             0.22.1-1             0.23.1-1
                          strawberry              0.5.2-1              0.5.2-2
                                sway                1.0-1                1.0-4
                           terraform            0.11.12-1            0.11.13-1
                               tiled              1.2.2-1              1.2.3-1
                    ttf-font-awesome              5.7.0-1              5.7.2-1
                        ttf-ibm-plex              1.2.3-1              1.3.0-1
                             udiskie              1.7.5-2              1.7.7-1
                             umurmur            0.2.17-12            0.2.17-13
                             unbound              1.9.0-1              1.9.1-1
                         virt-viewer                7.0-3                8.0-1
                                 vtk              8.2.0-1              8.2.0-2
                           wordpress                5.1-1              5.1.1-1
                               xfmpc              0.2.3-3             0.2.90-1
                          xtrabackup              8.0.4-2              8.0.5-1
                                yarn             1.13.0-1             1.15.0-1
                             yoshimi             1.5.10-2           1.5.10.2-1
                     yubikey-manager              2.0.0-1              2.1.0-1
                  yubikey-manager-qt              1.1.0-1              1.1.1-1
                               ciano                    -              0.2.1-1
                              geotag                    -              0.103-2
                             offroad                    -                0.2-1
                       otter-browser                    -             1.0.01-2
           otter-browser-nowebengine                    -             1.0.01-2
            sugar-activity-turtleart                    -                218-1
                            swayidle                    -                1.2-2
                            swaylock                    -                1.3-3
                              waybar                    -              0.4.0-1


:: Different overlay package(s) in repository core x86_64

-------------------------------------------------------------------------------
                             PACKAGE           2019-03-11           2019-03-14
-------------------------------------------------------------------------------
                               glib2             2.58.3-1                    -
                          glib2-docs             2.58.3-1                    -
                            linux414           4.14.105-1           4.14.106-1
                    linux414-headers           4.14.105-1           4.14.106-1
                            linux419            4.19.28-1            4.19.29-1
                    linux419-headers            4.19.28-1            4.19.29-1
                            linux420            4.20.15-1            4.20.16-1
                    linux420-headers            4.20.15-1            4.20.16-1
                             linux49            4.9.162-1            4.9.163-1
                     linux49-headers            4.9.162-1            4.9.163-1
                             linux50              5.0.1-1              5.0.2-2
                     linux50-headers              5.0.1-1              5.0.2-2


:: Different sync package(s) in repository core x86_64

-------------------------------------------------------------------------------
                             PACKAGE           2019-03-11           2019-03-14
-------------------------------------------------------------------------------
                           e2fsprogs             1.44.6-1             1.45.0-1
                                nspr               4.20-1               4.21-1


:: Different overlay package(s) in repository extra x86_64

-------------------------------------------------------------------------------
                             PACKAGE           2019-03-11           2019-03-14
-------------------------------------------------------------------------------
                            chromium       73.0.3683.75-0                    -
                     gtk-xfce-engine           2.10.1-1.1                    -
                        gtk3-classic             3.24.5-1             3.24.7-1
                         kinfocenter             5.15.2-1             5.15.3-1
                  linux414-acpi_call             1.1.0-84             1.1.0-85
                   linux414-bbswitch               0.8-84               0.8-85
                linux414-broadcom-wl      6.30.223.271-84      6.30.223.271-85
                   linux414-catalyst     1:15.201.1151-84     1:15.201.1151-85
                linux414-ndiswrapper              1.61-84              1.61-85
                     linux414-nvidia           1:418.43-3           1:418.43-4
               linux414-nvidia-340xx           340.107-43           340.107-44
               linux414-nvidia-390xx            390.116-2            390.116-3
                   linux414-nvidiabl              0.88-84              0.88-85
                      linux414-r8168          8.045.08-72          8.045.08-73
                  linux414-rt3562sta        2.4.1.1_r4-84        2.4.1.1_r4-85
                        linux414-spl             0.7.13-1             0.7.13-2
                   linux414-tp_smapi              0.41-84              0.41-85
                linux414-vhba-module          20161009-84          20161009-85
   linux414-virtualbox-guest-modules              6.0.4-7              6.0.4-8
    linux414-virtualbox-host-modules              6.0.4-7              6.0.4-8
                        linux414-zfs             0.7.13-1             0.7.13-2
                  linux419-acpi_call             1.1.0-23             1.1.0-24
                   linux419-bbswitch               0.8-23               0.8-24
                linux419-broadcom-wl      6.30.223.271-23      6.30.223.271-24
                   linux419-catalyst     1:15.201.1151-23     1:15.201.1151-24
                linux419-ndiswrapper              1.61-23              1.61-24
                     linux419-nvidia           1:418.43-5           1:418.43-6
               linux419-nvidia-340xx           340.107-23           340.107-24
               linux419-nvidia-390xx            390.116-3            390.116-4
                   linux419-nvidiabl              0.88-23              0.88-24
                      linux419-r8168          8.045.08-23          8.045.08-24
                        linux419-spl             0.7.13-2             0.7.13-3
                   linux419-tp_smapi              0.41-23              0.41-24
                linux419-vhba-module          20161009-23          20161009-24
   linux419-virtualbox-guest-modules             6.0.4-10             6.0.4-11
    linux419-virtualbox-host-modules             6.0.4-10             6.0.4-11
                        linux419-zfs             0.7.13-2             0.7.13-3
                  linux420-acpi_call             1.1.0-13             1.1.0-14
                   linux420-bbswitch               0.8-13               0.8-14
                linux420-broadcom-wl      6.30.223.271-13      6.30.223.271-14
                   linux420-catalyst     1:15.201.1151-13     1:15.201.1151-14
                linux420-ndiswrapper              1.61-13              1.61-14
                     linux420-nvidia           1:418.43-5           1:418.43-6
               linux420-nvidia-340xx           340.107-13           340.107-14
               linux420-nvidia-390xx            390.116-3            390.116-4
                   linux420-nvidiabl              0.88-13              0.88-14
                      linux420-r8168          8.045.08-13          8.045.08-14
                        linux420-spl             0.7.13-2             0.7.13-3
                   linux420-tp_smapi              0.41-13              0.41-14
                linux420-vhba-module          20161009-13          20161009-14
   linux420-virtualbox-guest-modules              6.0.4-9             6.0.4-10
    linux420-virtualbox-host-modules              6.0.4-9             6.0.4-10
                        linux420-zfs             0.7.13-2             0.7.13-3
                   linux49-acpi_call            1.1.0-117            1.1.0-118
                    linux49-bbswitch              0.8-117              0.8-118
                 linux49-broadcom-wl     6.30.223.271-117     6.30.223.271-118
                    linux49-catalyst    1:15.201.1151-117    1:15.201.1151-118
                 linux49-ndiswrapper             1.61-115             1.61-116
                      linux49-nvidia           1:418.43-2           1:418.43-3
                linux49-nvidia-340xx           340.107-36           340.107-37
                linux49-nvidia-390xx            390.116-1            390.116-2
                    linux49-nvidiabl             0.88-117             0.88-118
                       linux49-r8168          8.045.08-57          8.045.08-58
                   linux49-rt3562sta       2.4.1.1_r4-115       2.4.1.1_r4-116
                         linux49-spl             0.7.13-1             0.7.13-2
                    linux49-tp_smapi             0.41-117             0.41-118
                 linux49-vhba-module         20161009-115         20161009-116
    linux49-virtualbox-guest-modules              6.0.4-6              6.0.4-7
     linux49-virtualbox-host-modules              6.0.4-6              6.0.4-7
                         linux49-zfs             0.7.13-1             0.7.13-2
                               pamac              7.3.4-2                    -
                            pamac-qt              0.1.6-1            0.2.0-0.1
             pamac-tray-appindicator              7.3.4-2              7.3.4-3
                            qt5-base           5.12.1-2.1           5.12.1-3.1
             qt5-xcb-private-headers           5.12.1-2.1           5.12.1-3.1
                           pamac-cli                    -              7.3.4-5
                        pamac-common                    -              7.3.4-5
                           pamac-gtk                    -              7.3.4-5


:: Different sync package(s) in repository extra x86_64

-------------------------------------------------------------------------------
                             PACKAGE           2019-03-11           2019-03-14
-------------------------------------------------------------------------------
                         at-spi2-atk             2.30.1-1             2.32.0-1
                        at-spi2-core             2.30.1-1             2.32.0-1
                                 atk             2.30.0-1               2.32-1
                              baobab             3.30.0-1             3.32.0-1
                           bluedevil           1:5.15.2-1           1:5.15.3-1
                              breeze             5.15.2-1             5.15.3-1
                         breeze-grub             5.15.2-1             5.15.3-1
                          breeze-gtk             5.15.2-1             5.15.3-1
                            chromium      72.0.3626.121-1       73.0.3683.75-1
                            clawsker              1.3.0-1              1.3.1-1
                               dconf             0.30.1-1             0.32.0-1
                            discover             5.15.2-1             5.15.3-1
                   double-conversion              3.1.1-1              3.1.4-1
                             drkonqi             5.15.2-1             5.15.3-1
                            efitools              1.8.1-1              1.9.2-1
                                 eog 3.28.4+5+ge02a9ae0-1             3.32.0-1
                            epiphany             3.30.3-1             3.32.0-1
                         file-roller             3.30.1-1             3.32.0-1
                         flashplugin         32.0.0.142-1         32.0.0.156-1
                         foomatic-db         3:20190301-1         3:20190312-1
                 foomatic-db-nonfree         3:20190301-1         3:20190312-1
            foomatic-db-nonfree-ppds         3:20190301-1         3:20190312-1
                    foomatic-db-ppds         3:20190301-1         3:20190312-1
                               gedit             3.30.2-1             3.32.0-1
                        geocode-glib             3.26.0-1             3.26.1-1
                     glib-networking             2.58.0-1           2.60.0.1-1
                                  gn    0.1497.13ac6ca4-1    0.1538.74657a61-1
               gobject-introspection             1.58.3-1             1.60.0-1
       gobject-introspection-runtime             1.58.3-1             1.60.0-1
                               grilo              0.3.6-1              0.3.7-1
               gtk-update-icon-cache             3.24.5-1             3.24.7-1
                                gtk3             3.24.5-1             3.24.7-1
                               hefur                0.6-5                0.6-6
                   kactivitymanagerd             5.15.2-1             5.15.3-1
                       kde-cli-tools             5.15.2-1             5.15.3-1
                      kde-gtk-config             5.15.2-1             5.15.3-1
                         kdecoration             5.15.2-1             5.15.3-1
                    kdeplasma-addons             5.15.2-1             5.15.3-1
                           kdoctools             5.56.0-1             5.56.0-2
                             kgamma5             5.15.2-1             5.15.3-1
                            khotkeys             5.15.2-1             5.15.3-1
                         kinfocenter             5.15.2-1             5.15.3-1
                           kirigami2             5.56.0-2             5.56.1-1
                           kmenuedit             5.15.2-1             5.15.3-1
                          knetattach             5.15.2-1             5.15.3-1
                             kscreen             5.15.2-1             5.15.3-1
                       kscreenlocker             5.15.2-1             5.15.3-1
                         ksshaskpass             5.15.2-1             5.15.3-1
                           ksysguard             5.15.2-1             5.15.3-1
                         kwallet-pam             5.15.2-1             5.15.3-1
                kwayland-integration             5.15.2-1             5.15.3-1
                                kwin             5.15.2-1             5.15.3-1
                             kwrited             5.15.2-1             5.15.3-1
                                 ldb            1:1.4.3-1            1:1.4.6-1
                           libdazzle             3.30.2-1             3.32.0-1
                             libebml              1.3.6-1              1.3.7-1
                             libgadu             1.12.2-6             1.12.2-8
                          libkscreen             5.15.2-1             5.15.3-1
                        libksysguard             5.15.2-1             5.15.3-1
                         libmatroska              1.4.9-1              1.5.0-1
                      libphonenumber             8.10.1-2             8.10.6-1
                             libsoup             2.64.2-1             2.66.0-1
                  libva-vdpau-driver              0.7.4-3              0.7.4-4
                         libwbclient              4.9.4-2              4.9.5-1
                            lua-lpeg              1.0.1-2              1.0.2-1
                          lua51-lpeg              1.0.1-2              1.0.2-1
                          lua52-lpeg              1.0.1-2              1.0.2-1
                             mariadb            10.3.13-3            10.3.13-4
                     mariadb-clients            10.3.13-3            10.3.13-4
                        mariadb-libs            10.3.13-3            10.3.13-4
                               milou             5.15.2-1             5.15.3-1
                      mkvtoolnix-cli             31.0.0-1             32.0.0-1
                      mkvtoolnix-gui             31.0.0-1             32.0.0-1
                                mutt             1.11.3-2             1.11.4-1
                               mytop            10.3.13-3            10.3.13-4
                                 ntp          4.2.8.p12-2          4.2.8.p13-2
                              oxygen             5.15.2-1             5.15.3-1
                        pepper-flash         32.0.0.142-1         32.0.0.156-1
          plasma-browser-integration             5.15.2-1             5.15.3-1
                      plasma-desktop             5.15.2-1             5.15.3-1
                    plasma-framework             5.56.0-2             5.56.1-1
                  plasma-integration             5.15.2-1             5.15.3-1
                           plasma-nm             5.15.2-1             5.15.3-1
                           plasma-pa             5.15.2-1             5.15.3-1
                          plasma-sdk             5.15.2-1             5.15.3-1
                        plasma-vault             5.15.2-1             5.15.3-1
              plasma-wayland-session             5.15.2-1             5.15.3-1
                    plasma-workspace             5.15.2-1             5.15.3-1
         plasma-workspace-wallpapers             5.15.2-1             5.15.3-1
                    polkit-kde-agent             5.15.2-1             5.15.3-1
                          postgresql               11.1-3               11.2-1
                     postgresql-docs               11.1-3               11.2-1
                     postgresql-libs               11.1-3               11.2-1
                          powerdevil             5.15.2-2             5.15.3-1
                            protobuf            3.6.1.3-1              3.7.0-1
                          protobuf-c              1.3.1-1              1.3.1-2
                     python-protobuf            3.6.1.3-1              3.7.0-1
                    python2-protobuf            3.6.1.3-1              3.7.0-1
                            qt5-base             5.12.1-2             5.12.1-3
             qt5-xcb-private-headers             5.12.1-2             5.12.1-3
                               samba              4.9.4-2              4.9.5-1
                         sbsigntools              0.9.1-1              0.9.2-1
                            sddm-kcm             5.15.2-1             5.15.3-1
                           smbclient              4.9.4-2              4.9.5-1
                      systemsettings             5.15.2-1             5.15.3-1
                              talloc             2.1.14-1             2.1.16-1
                                 tdb             1.3.16-1             1.3.18-1
                              tevent           1:0.9.37-1           1:0.9.39-1
                             udisks2              2.8.1-1              2.8.2-1
                              upower             0.99.9-1            0.99.10-1
                            usbguard              0.7.4-4              0.7.4-5
                         usbguard-qt              0.7.4-4              0.7.4-5
                        user-manager             5.15.2-1             5.15.3-1
                                 vlc              3.0.6-8              3.0.6-9
                          webkit2gtk             2.22.7-1             2.24.0-1
              xdg-desktop-portal-kde             5.15.2-1             5.15.3-1
        xf86-video-intel 1:2.99.917+860+g3a2dec17-1 1:2.99.917+863+g6afed33b-1
                          yelp-tools             3.28.0-1             3.32.0-1
                            yelp-xsl             3.30.1-1             3.32.0-1
                    mallard-ducktype                    -                0.4-1


:: Different overlay package(s) in repository multilib x86_64

-------------------------------------------------------------------------------
                             PACKAGE           2019-03-11           2019-03-14
-------------------------------------------------------------------------------
                         lib32-glib2             2.58.3-1                    -
                  lib32-gtk3-classic             3.24.5-1             3.24.7-1


:: Different sync package(s) in repository multilib x86_64

-------------------------------------------------------------------------------
                             PACKAGE           2019-03-11           2019-03-14
-------------------------------------------------------------------------------
                         lib32-dconf             0.30.1-1             0.32.0-1
             lib32-nvidia-cg-toolkit                3.1-6                3.1-7
                          lib32-pcre               8.42-1               8.43-1
                           lib32-tcl              8.6.9-1              8.6.9-2

No issue, everything went smoothly
Yes there was an issue. I was able to resolve it myself.(Please post your solution)
Yes i am currently experiencing an issue due to the update. (Please post about it)
Check if your mirror has already synced: