Hello community,
I am happy to announce another Testing Update.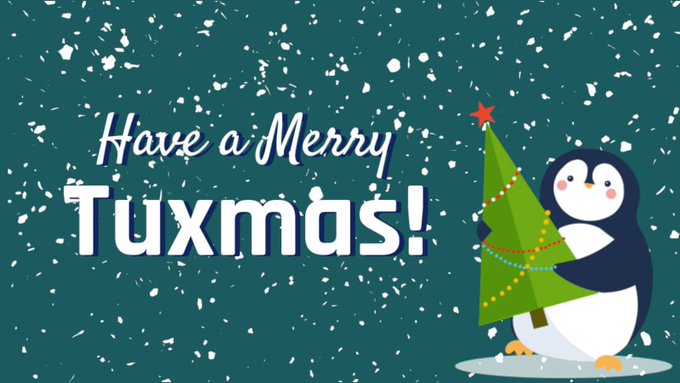 Some feature-updates:
We patched linux54 to fix some reported issues, incl. Wifi problems. Note that linux53 is now marked EOL
Changes made to Qt5-Stack by updating to 5.14 series. Report back if we missed some rebuilds!
Network Manager is now at 1.22.2
the usual upstream fixes
If you like following latest Plasma development you may also like to check out our current version of manjaro-kde-dev, which we build on a regular basis against kde-git master packages. Also check out our current 18.1.4 ISOs and give us the needed feedback.
As always we appreciate your input and feedback for the updates.
---
Our current supported kernels:
linux316 3.16.80
linux44 4.4.207
linux49 4.9.207
linux414 4.14.160
linux419 4.19.91
linux53 5.3.18 [EOL]
linux54 5.4.6
linux55 5.5-rc3
linux419-rt 4.19.90_rt35
linux52-rt 5.2.21_rt15
linux54-rt 5.4.5_rt3
Package Changes (Wed Dec 25 09:29:57 CET 2019)
testing community x86_64: 746 new and 741 removed package(s)
testing core x86_64: 6 new and 8 removed package(s)
testing extra x86_64: 107 new and 106 removed package(s)
testing multilib x86_64: 4 new and 5 removed package(s)
:: Different overlay package(s) in repository community x86_64

-------------------------------------------------------------------------------
                             PACKAGE           2019-12-22           2019-12-25
-------------------------------------------------------------------------------
                           baloo-git5.66.0.r2678.g77058387-15.66.0.r2679.gde269bf4-1
                        bluez-qt-git5.66.0.r573.gea0a069-15.66.0.r574.g85774a8-1
                          breeze-git5.17.80.r1910.g4a78561a-15.17.80.r1913.g2b7904e9-1
                    breeze-icons-git5.66.0.r1441.g575ce6c3-15.66.0.r1442.g7a39dc74-1
                        discover-git5.17.80.r7520.g3dd3cb9d-15.17.80.r7522.g9bf8cd0d-1
                           downgrade              6.2.1-1              6.2.2-1
            frameworkintegration-git5.66.0.r494.g80bc029-15.66.0.r495.g3ac69a7-1
           gnome-layout-switcher-dev              0.6.2-1              0.6.3-1
      gnome-shell-extension-arc-menu37+Stable+1+g0515359-138+Stable+3+gb54a777-1
                            hw-probe1.4+191.gaa1fcf261a-11.4+192.g1262b6ee6f-1
               kactivities-stats-git5.66.0.r260.gdcc119d-15.66.0.r261.g2edcd24-1
                         kcodecs-git5.66.0.r286.g8daff8d-15.66.0.r289.g7310a34-1
                     kcoreaddons-git5.66.0.r917.gf9afcb8-15.66.0.r919.gba70419-1
                  kde-gtk-config-git5.17.80.r768.g6c992a3-15.17.80.r769.ga23a063-1
                kdeplasma-addons-git5.17.80.r8241.g0861d488e-15.17.80.r8242.gb4047f4d5-1
                           kdesu-git5.66.0.r378.g3c1f334-15.66.0.r379.g8376e5f-1
                       kdoctools-git5.66.0.r516.gbd4905c-15.66.0.r517.g36fae95-1
                   kfilemetadata-git5.66.0.r669.gd71d82a-15.66.0.r671.g6d63278-1
                    kglobalaccel-git5.66.0.r337.gcc21d06-15.66.0.r338.g36ecfb6-1
                           khtml-git5.66.0.r478.g0f268dc-15.66.0.r479.gde69047-1
                           kinit-git5.66.0.r322.g24a2f35-15.66.0.r323.g29690cf-1
                             kio-git5.66.0.r3713.g59b94447-15.66.0.r3717.ga5b66926-1
                      knetattach-git5.17.80.r7173.g173954738-15.17.80.r7183.g8e479c825-1
                       knewstuff-git5.66.0.r760.gc248500-15.66.0.r761.gc16f096-1
                  knotifications-git5.66.0.r482.g61930f8-15.66.0.r483.g84113c3-1
                         kpeople-git5.66.0.r1229.g109eca4-15.66.0.r1230.g6b3b4d4-1
                       ksysguard-git5.17.80.r3197.gb618fe43-15.17.80.r3198.g8690c526-1
                         kwallet-git5.66.0.r933.g9ea2c39-15.66.0.r935.gbb4eed3-1
                  kwidgetsaddons-git5.66.0.r618.g836e393-15.66.0.r619.g84d17cb-1
                            kwin-git5.17.80.r17575.gd72e96802-15.17.80.r17583.gbe01ba0ae-1
                   kwindowsystem-git5.66.0.r484.g0fcea6b-15.66.0.r485.g6e9eb11-1
                    libksysguard-git5.17.80.r1756.g3f2fab7-15.17.80.r1757.g161b6c4-1
           manjaro-gnome-assets-19.0           20191110-1           20191222-1
                           milou-git5.17.80.r666.g0b32db3-15.17.80.r667.gdfecda3-1
                  plasma-desktop-git5.17.80.r7173.g173954738-15.17.80.r7183.g8e479c825-1
                plasma-framework-git5.66.0.r15325.g37e7b4042-15.66.0.r15327.g6f183b4ce-1
              plasma-integration-git5.17.80.r451.g945abb2-15.17.80.r452.g69b756e-1
                       plasma-nm-git5.17.80.r2727.gacbb2650-15.17.80.r2728.gf372ca18-1
          plasma-wayland-session-git5.17.80.r8557.g8dc1db04b-15.17.80.r8568.gbd2b9284e-1
                plasma-workspace-git5.17.80.r8557.g8dc1db04b-15.17.80.r8568.gbd2b9284e-1
                         purpose-git5.66.0.r723.ga311990-15.66.0.r724.g16a4905-1
             syntax-highlighting-git5.66.0.r1057.g91d8ae7-15.66.0.r1058.g6ddf50d-1
                  systemsettings-git5.17.80.r2170.g957c5cf9-15.17.80.r2171.gfa5ccdce-1
                               micro                    -    v1.4.1.bd930748-1


:: Different sync package(s) in repository community x86_64

-------------------------------------------------------------------------------
                             PACKAGE           2019-12-22           2019-12-25
-------------------------------------------------------------------------------
                      acpi_call-dkms            1.1.0-268            1.1.0-270
                              acpica           20191018-1           20191213-1
                                agda           2.6.0.1-28           2.6.0.1-29
                            apitrace                8.0-1                9.0-1
                auto-multiple-choice              1.4.0-5              1.4.0-6
                bash-language-server              1.7.0-1              1.7.0-2
                               bazel              1.2.1-1              2.0.0-1
                                c2hs            0.28.6-50            0.28.6-51
                       cabal-install          2.4.0.0-166          2.4.0.0-167
                             calibre              4.6.0-1              4.6.0-2
                      calibre-common              4.6.0-1              4.6.0-2
                     calibre-python3              4.6.0-1              4.6.0-2
                               cgrep            6.6.30-11            6.6.30-13
                        cozy-desktop             3.16.2-1             3.17.0-1
                                croc              6.4.7-1              6.4.8-1
                             cryptol             2.8.0-14             2.8.0-15
                           ctemplate                2.3-6                2.3-7
                               darcs           2.14.2-137           2.14.2-138
                         deepin-cogl             1.22.5-2             1.22.5-3
                         deepin-dock              5.0.0-3              5.0.0-4
                 deepin-file-manager            1:5.0.0-3            1:5.0.0-4
                         deepin-kwin              0.1.0-4              0.1.0-5
              deepin-qt-dbus-factory              5.0.1-3              5.0.1-4
               deepin-qt5dxcb-plugin              5.0.1-3              5.0.1-4
               deepin-qt5integration              5.0.0-4              5.0.0-6
                         dns-lexicon             3.3.11-1             3.3.12-1
                      dnscrypt-proxy             2.0.35-1             2.0.36-1
                           dtkwidget              2.1.1-3              2.1.1-4
                               dtkwm             2.0.12-3             2.0.12-4
                              dtools            2.089.0-1            2.089.0-2
                                 dub             1.18.0-1             1.18.0-2
                            ecasound              2.9.2-2              2.9.2-3
                      eclipse-common               4.13-1               4.14-1
                         eclipse-cpp               4.13-1               4.14-1
                        eclipse-java               4.13-1               4.14-1
                  eclipse-javascript               4.13-1               4.14-1
                         eclipse-jee               4.13-1               4.14-1
                         eclipse-php               4.13-1               4.14-1
                        eclipse-rust               4.13-1               4.14-1
                               faust            2.15.11-2             2.20.2-1
                           fcitx-qt5              1.2.4-1              1.2.4-2
           firefox-developer-edition             72.0b9-1            72.0b10-1
  firefox-developer-edition-i18n-ach             72.0b9-1            72.0b10-1
   firefox-developer-edition-i18n-af             72.0b9-1            72.0b10-1
   firefox-developer-edition-i18n-an             72.0b9-1            72.0b10-1
   firefox-developer-edition-i18n-ar             72.0b9-1            72.0b10-1
  firefox-developer-edition-i18n-ast             72.0b9-1            72.0b10-1
   firefox-developer-edition-i18n-az             72.0b9-1            72.0b10-1
   firefox-developer-edition-i18n-be             72.0b9-1            72.0b10-1
   firefox-developer-edition-i18n-bg             72.0b9-1            72.0b10-1
   firefox-developer-edition-i18n-bn             72.0b9-1            72.0b10-1
   firefox-developer-edition-i18n-br             72.0b9-1            72.0b10-1
   firefox-developer-edition-i18n-bs             72.0b9-1            72.0b10-1
   firefox-developer-edition-i18n-ca             72.0b9-1            72.0b10-1
  firefox-developer-edition-i18n-cak             72.0b9-1            72.0b10-1
   firefox-developer-edition-i18n-cs             72.0b9-1            72.0b10-1
   firefox-developer-edition-i18n-cy             72.0b9-1            72.0b10-1
   firefox-developer-edition-i18n-da             72.0b9-1            72.0b10-1
   firefox-developer-edition-i18n-de             72.0b9-1            72.0b10-1
  firefox-developer-edition-i18n-dsb             72.0b9-1            72.0b10-1
   firefox-developer-edition-i18n-el             72.0b9-1            72.0b10-1
firefox-developer-edition-i18n-en-ca             72.0b9-1            72.0b10-1
firefox-developer-edition-i18n-en-gb             72.0b9-1            72.0b10-1
firefox-developer-edition-i18n-en-us             72.0b9-1            72.0b10-1
   firefox-developer-edition-i18n-eo             72.0b9-1            72.0b10-1
firefox-developer-edition-i18n-es-ar             72.0b9-1            72.0b10-1
firefox-developer-edition-i18n-es-cl             72.0b9-1            72.0b10-1
firefox-developer-edition-i18n-es-es             72.0b9-1            72.0b10-1
firefox-developer-edition-i18n-es-mx             72.0b9-1            72.0b10-1
   firefox-developer-edition-i18n-et             72.0b9-1            72.0b10-1
   firefox-developer-edition-i18n-eu             72.0b9-1            72.0b10-1
   firefox-developer-edition-i18n-fa             72.0b9-1            72.0b10-1
   firefox-developer-edition-i18n-ff             72.0b9-1            72.0b10-1
   firefox-developer-edition-i18n-fi             72.0b9-1            72.0b10-1
   firefox-developer-edition-i18n-fr             72.0b9-1            72.0b10-1
firefox-developer-edition-i18n-fy-nl             72.0b9-1            72.0b10-1
firefox-developer-edition-i18n-ga-ie             72.0b9-1            72.0b10-1
   firefox-developer-edition-i18n-gd             72.0b9-1            72.0b10-1
   firefox-developer-edition-i18n-gl             72.0b9-1            72.0b10-1
   firefox-developer-edition-i18n-gn             72.0b9-1            72.0b10-1
firefox-developer-edition-i18n-gu-in             72.0b9-1            72.0b10-1
   firefox-developer-edition-i18n-he             72.0b9-1            72.0b10-1
firefox-developer-edition-i18n-hi-in             72.0b9-1            72.0b10-1
   firefox-developer-edition-i18n-hr             72.0b9-1            72.0b10-1
  firefox-developer-edition-i18n-hsb             72.0b9-1            72.0b10-1
   firefox-developer-edition-i18n-hu             72.0b9-1            72.0b10-1
firefox-developer-edition-i18n-hy-am             72.0b9-1            72.0b10-1
   firefox-developer-edition-i18n-ia             72.0b9-1            72.0b10-1
   firefox-developer-edition-i18n-id             72.0b9-1            72.0b10-1
   firefox-developer-edition-i18n-is             72.0b9-1            72.0b10-1
   firefox-developer-edition-i18n-it             72.0b9-1            72.0b10-1
   firefox-developer-edition-i18n-ja             72.0b9-1            72.0b10-1
   firefox-developer-edition-i18n-ka             72.0b9-1            72.0b10-1
  firefox-developer-edition-i18n-kab             72.0b9-1            72.0b10-1
   firefox-developer-edition-i18n-kk             72.0b9-1            72.0b10-1
   firefox-developer-edition-i18n-km             72.0b9-1            72.0b10-1
   firefox-developer-edition-i18n-kn             72.0b9-1            72.0b10-1
   firefox-developer-edition-i18n-ko             72.0b9-1            72.0b10-1
  firefox-developer-edition-i18n-lij             72.0b9-1            72.0b10-1
   firefox-developer-edition-i18n-lt             72.0b9-1            72.0b10-1
   firefox-developer-edition-i18n-lv             72.0b9-1            72.0b10-1
   firefox-developer-edition-i18n-mk             72.0b9-1            72.0b10-1
   firefox-developer-edition-i18n-mr             72.0b9-1            72.0b10-1
   firefox-developer-edition-i18n-ms             72.0b9-1            72.0b10-1
   firefox-developer-edition-i18n-my             72.0b9-1            72.0b10-1
firefox-developer-edition-i18n-nb-no             72.0b9-1            72.0b10-1
firefox-developer-edition-i18n-ne-np             72.0b9-1            72.0b10-1
   firefox-developer-edition-i18n-nl             72.0b9-1            72.0b10-1
firefox-developer-edition-i18n-nn-no             72.0b9-1            72.0b10-1
   firefox-developer-edition-i18n-oc             72.0b9-1            72.0b10-1
firefox-developer-edition-i18n-pa-in             72.0b9-1            72.0b10-1
   firefox-developer-edition-i18n-pl             72.0b9-1            72.0b10-1
firefox-developer-edition-i18n-pt-br             72.0b9-1            72.0b10-1
firefox-developer-edition-i18n-pt-pt             72.0b9-1            72.0b10-1
   firefox-developer-edition-i18n-rm             72.0b9-1            72.0b10-1
   firefox-developer-edition-i18n-ro             72.0b9-1            72.0b10-1
   firefox-developer-edition-i18n-ru             72.0b9-1            72.0b10-1
   firefox-developer-edition-i18n-si             72.0b9-1            72.0b10-1
   firefox-developer-edition-i18n-sk             72.0b9-1            72.0b10-1
   firefox-developer-edition-i18n-sl             72.0b9-1            72.0b10-1
  firefox-developer-edition-i18n-son             72.0b9-1            72.0b10-1
   firefox-developer-edition-i18n-sq             72.0b9-1            72.0b10-1
   firefox-developer-edition-i18n-sr             72.0b9-1            72.0b10-1
firefox-developer-edition-i18n-sv-se             72.0b9-1            72.0b10-1
   firefox-developer-edition-i18n-ta             72.0b9-1            72.0b10-1
   firefox-developer-edition-i18n-te             72.0b9-1            72.0b10-1
   firefox-developer-edition-i18n-th             72.0b9-1            72.0b10-1
   firefox-developer-edition-i18n-tr             72.0b9-1            72.0b10-1
   firefox-developer-edition-i18n-uk             72.0b9-1            72.0b10-1
   firefox-developer-edition-i18n-ur             72.0b9-1            72.0b10-1
   firefox-developer-edition-i18n-uz             72.0b9-1            72.0b10-1
   firefox-developer-edition-i18n-vi             72.0b9-1            72.0b10-1
   firefox-developer-edition-i18n-xh             72.0b9-1            72.0b10-1
firefox-developer-edition-i18n-zh-cn             72.0b9-1            72.0b10-1
firefox-developer-edition-i18n-zh-tw             72.0b9-1            72.0b10-1
                          freeradius             3.0.20-2             3.0.20-3
                            gammaray             2.11.0-3             2.11.0-4
                                ganv              1.4.2-3              1.4.2-4
                                gcin              2.8.9-3              2.8.9-4
                    gimp-plugin-gmic              2.8.1-1              2.8.1-2
                           git-annex         7.20191218-3         7.20191218-4
                          git-repair        1.20170626-85        1.20170626-86
                                gmic              2.8.1-1              2.8.1-2
                              gnunet             0.11.8-1             0.12.0-1
                          gnunet-gtk             0.11.7-1             0.12.0-1
                          googlemaps           20180602-9          20180602-10
                 gtk-recordmydesktop              0.3.8-9                    -
                             haproxy              2.1.1-2              2.1.2-1
                 haskell-adjunctions              4.4-106              4.4-107
                       haskell-aeson            1.4.6.0-3            1.4.6.0-4
         haskell-aeson-better-errors          0.9.1.0-140          0.9.1.0-141
                haskell-aeson-compat             0.3.9-58             0.3.9-59
                  haskell-aeson-diff            1.1.0.8-6            1.1.0.8-7
                haskell-aeson-pretty              0.8.8-4              0.8.8-5
                    haskell-aeson-qq              0.8.3-5              0.8.3-6
               haskell-asn1-encoding              0.9.6-2              0.9.6-3
                  haskell-asn1-parse              0.9.5-2              0.9.5-3
                  haskell-asn1-types             0.3.3-12             0.3.3-13
                  haskell-attoparsec           0.13.2.3-3           0.13.2.3-4
          haskell-attoparsec-iso8601           1.0.1.0-37           1.0.1.0-38
                haskell-authenticate              1.3.5-7              1.3.5-8
          haskell-authenticate-oauth            1.6.0.1-3            1.6.0.1-4
                 haskell-auto-update             0.1.6-13             0.1.6-14
                         haskell-aws           0.21.1-129           0.21.1-130
                 haskell-base-compat             0.10.5-5             0.11.0-1
       haskell-base-compat-batteries            0.10.5-22             0.11.0-1
           haskell-base64-bytestring           1.0.0.2-17           1.0.0.2-18
                  haskell-bifunctors              5.5.6-2              5.5.6-3
              haskell-binary-conduit             1.3.1-68             1.3.1-69
              haskell-binary-orphans          0.1.8.0-113          0.1.8.0-114
               haskell-binary-tagged               0.2-23               0.2-24
                  haskell-blaze-html            0.9.1.2-3            0.9.1.2-4
                haskell-blaze-markup            0.8.2.3-2            0.8.2.3-3
                  haskell-bower-json          1.0.0.1-138          1.0.0.1-139
                       haskell-boxes             0.1.5-21             0.1.5-22
                       haskell-■■■■■             0.50.1-1             0.50.1-2
            haskell-bsb-http-chunked           0.0.0.4-49           0.0.0.4-50
   haskell-bytestring-strict-builder           0.4.5.3-27           0.4.5.3-28
     haskell-bytestring-tree-builder           0.2.7.3-19           0.2.7.3-20
                       haskell-cairo           0.13.6.1-1           0.13.8.0-1
                  haskell-call-stack              0.2.0-2              0.2.0-3
                     haskell-cassava            0.5.2.0-3            0.5.2.0-4
          haskell-cassava-megaparsec              2.0.1-3              2.0.1-4
                     haskell-charset           0.3.7.1-58           0.3.7.1-59
              haskell-chasingbottoms            1.3.1.7-1            1.3.1.7-2
                  haskell-cheapskate          0.1.1.1-102          0.1.1.1-103
                    haskell-checkers              0.5.2-3              0.5.2-4
            haskell-chell-quickcheck           0.2.5.2-17           0.2.5.2-18
                haskell-chunked-data             0.3.1-36             0.3.1-37
                  haskell-cipher-aes           0.2.11-100           0.2.11-101
               haskell-clash-prelude            0.99.3-79            0.99.3-80
               haskell-clientsession          0.9.1.2-117          0.9.1.2-118
                   haskell-cmark-gfm              0.2.1-1              0.2.1-2
                     haskell-concise          0.1.0.1-130          0.1.0.1-131
           haskell-concurrent-output            1.10.10-8            1.10.10-9
                     haskell-conduit            1.3.1.2-1            1.3.1.2-2
               haskell-conduit-extra             1.3.4-25             1.3.4-26
                  haskell-config-ini           0.2.4.0-59           0.2.4.0-60
                haskell-configurator           0.3.0.0-93           0.3.0.0-94
             haskell-configurator-pg            0.1.0.3-6            0.1.0.3-7
                  haskell-connection              0.3.1-3              0.3.1-4
                 haskell-constraints             0.11.2-1             0.11.2-2
                   haskell-cprng-aes            0.6.1-106            0.6.1-107
                     haskell-critbit           0.2.0.0-39           0.2.0.0-40
                   haskell-criterion           1.5.5.0-92           1.5.5.0-93
       haskell-criterion-measurement            0.1.2.0-8            0.1.2.0-9
            haskell-crypto-api-tests               0.3-34               0.3-35
         haskell-crypto-cipher-types            0.0.9-100            0.0.9-101
              haskell-crypto-numbers            0.2.7-105            0.2.7-106
               haskell-crypto-pubkey            0.2.8-123            0.2.8-124
         haskell-crypto-pubkey-types            0.4.3-108            0.4.3-109
               haskell-crypto-random            0.0.9-107            0.0.9-108
                  haskell-cryptohash           0.11.9-111           0.11.9-112
          haskell-cryptohash-conduit            0.1.1-315            0.1.1-316
        haskell-cryptohash-cryptoapi             0.1.4-65             0.1.4-66
                  haskell-cryptonite              0.26-15              0.26-16
          haskell-cryptonite-conduit            0.2.2-209            0.2.2-210
                    haskell-css-text           0.1.3.0-61           0.1.3.0-62
                  haskell-data-clist            0.1.2.3-6            0.1.2.3-7
                haskell-data-default           0.7.1.1-35           0.7.1.1-36
haskell-data-default-instances-dlist             0.0.1-48             0.0.1-49
                  haskell-data-dword            0.3.1.3-2            0.3.1.3-3
             haskell-data-serializer            0.3.4.1-3            0.3.4.1-4
                haskell-data-textual            0.3.0.3-2            0.3.0.3-3
                         haskell-dav            1.3.3-123            1.3.3-124
                        haskell-dbus             1.2.7-53             1.2.7-54
                     haskell-decimal             0.5.1-27             0.5.1-28
              haskell-deferred-folds          0.9.10.1-34          0.9.10.1-35
        haskell-dense-linear-algebra           0.1.0.0-25           0.1.0.0-26
                 haskell-descriptive             0.9.5-68             0.9.5-69
                       haskell-dlist            0.8.0.7-3            0.8.0.7-4
                         haskell-dns             3.0.4-92             3.0.4-93
                haskell-doctemplates           0.2.2.1-98              0.7.1-2
                     haskell-doctest          0.16.0.1-31          0.16.0.1-32
           haskell-double-conversion            2.0.2.0-8            2.0.2.0-9
                        haskell-drbg             0.5.5-67             0.5.5-68
                    haskell-easytest              0.2.1-8              0.2.1-9
                  haskell-edisoncore           1.3.2.1-24           1.3.2.1-25
        haskell-edit-distance-vector           1.0.0.4-31           1.0.0.4-32
                      haskell-either           5.0.1.1-28           5.0.1.1-29
              haskell-email-validate           2.3.2.12-2           2.3.2.12-3
         haskell-enclosed-exceptions             1.0.3-35             1.0.3-36
                 haskell-equivalence              0.3.5-2              0.3.5-3
                      haskell-errors             2.3.0-35             2.3.0-36
                   haskell-esqueleto              3.2.3-8              3.3.0-1
                  haskell-exceptions             0.10.3-1             0.10.3-2
          haskell-expiring-cache-map           0.0.6.1-46           0.0.6.1-47
                       haskell-extra             1.6.18-3             1.6.18-4
                 haskell-fast-logger              3.0.0-2              3.0.0-3
                    haskell-fclabels           2.0.3.3-11           2.0.3.3-12
                  haskell-fdo-notify            0.3.1-213            0.3.1-214
                        haskell-feed           1.2.0.1-15           1.2.0.1-16
                 haskell-filepattern             0.1.1-20             0.1.1-21
                  haskell-fingertree           0.1.4.2-17           0.1.4.2-18
                       haskell-foldl             1.4.5-58             1.4.5-59
                  haskell-foundation             0.0.25-1             0.0.25-2
                        haskell-free              5.1.3-2              5.1.3-3
                    haskell-fsnotify           0.3.0.1-61           0.3.0.1-62
                       haskell-gauge              0.2.5-1              0.2.5-2
            haskell-generic-deriving            1.12.4-17            1.12.4-18
          haskell-ghc-typelits-extra              0.3.1-3              0.3.1-4
       haskell-ghc-typelits-knownnat               0.6-30               0.6-31
   haskell-ghc-typelits-natnormalise             0.6.2-28             0.6.2-29
                     haskell-githash            0.1.3.3-6            0.1.3.3-7
                      haskell-gitrev             1.3.1-14             1.3.1-15
                        haskell-glib           0.13.7.1-1           0.13.7.1-2
                        haskell-glob            0.10.0-21            0.10.0-22
                      haskell-gnuidn            0.2.2-125            0.2.2-126
                    haskell-graphviz       2999.20.0.3-25       2999.20.0.3-26
                         haskell-gtk             0.15.3-2             0.15.3-4
           haskell-gtk2hs-buildtools          0.13.5.0-30          0.13.5.0-31
            haskell-hackage-security           0.5.3.0-61           0.5.3.0-62
             haskell-haddock-library             1.7.0-79              1.8.0-2
                      haskell-hakyll         4.12.5.2-142         4.12.5.2-143
                        haskell-half               0.3-31               0.3-32
                  haskell-hashtables            1.2.3.4-3            1.2.3.4-4
                       haskell-hasql            1.4.0.1-1            1.4.0.1-2
                  haskell-hasql-pool             0.5.1-34             0.5.1-35
           haskell-hasql-transaction             0.7.2-30             0.7.2-31
                    haskell-hedgehog              1.0.1-2              1.0.1-3
                        haskell-here            1.2.13-88            1.2.13-89
              haskell-hi-file-parser            0.1.0.0-6            0.1.0.0-7
                      haskell-hjsmin            0.2.0.4-1            0.2.0.4-2
                haskell-hjsonpointer             1.5.0-52             1.5.0-53
                 haskell-hledger-lib            1.15.2-10               1.16-1
                    haskell-hopenpgp                2.9-6                2.9-7
                        haskell-hosc               0.17-3               0.17-4
                   haskell-hourglass            0.2.12-31            0.2.12-32
                       haskell-hpack            0.33.0-19            0.33.0-20
                    haskell-hslogger            1.3.1.0-1            1.3.1.0-2
                       haskell-hslua            1.0.3.2-5            1.0.3.2-6
         haskell-hslua-module-system             0.2.1-13             0.2.1-14
           haskell-hslua-module-text             0.2.1-22             0.2.1-23
                   haskell-hsopenssl          0.11.4.17-1          0.11.4.17-2
                       haskell-hspec             2.7.1-13             2.7.1-14
               haskell-hspec-contrib             0.5.1-22             0.5.1-23
                  haskell-hspec-core             2.7.1-12             2.7.1-13
          haskell-hspec-expectations             0.8.2-15             0.8.2-16
            haskell-hspec-megaparsec              2.0.1-5              2.0.1-6
                  haskell-hspec-meta             2.6.0-17             2.6.0-18
            haskell-hspec-smallcheck             0.5.2-55             0.5.2-56
                   haskell-hspec-wai             0.9.2-80             0.9.2-81
              haskell-hspec-wai-json             0.9.2-92             0.9.2-93
                      haskell-hsyaml            0.1.2.0-1            0.2.1.0-2
                haskell-html-conduit           1.3.2.1-15           1.3.2.1-16
                        haskell-http         4000.3.14-61         4000.3.14-62
               haskell-http-api-data            0.4.1.1-3            0.4.1.1-4
                 haskell-http-client             0.6.4-29             0.6.4-30
             haskell-http-client-tls          0.3.5.3-144          0.3.5.3-145
                 haskell-http-common           0.8.2.0-61           0.8.2.0-62
                haskell-http-conduit           2.3.7.3-21           2.3.7.3-22
                   haskell-http-date             0.0.8-40             0.0.8-41
               haskell-http-download           0.1.0.0-55           0.1.0.0-56
                haskell-http-streams          0.8.6.1-146          0.8.6.1-147
                  haskell-http-types            0.12.3-29            0.12.3-30
                       haskell-http2             2.0.3-18             2.0.3-19
                  haskell-httpd-shed           0.4.1.1-13           0.4.1.1-14
                       haskell-hunit           1.6.0.0-14           1.6.0.0-15
          haskell-incremental-parser              0.3.3-7              0.3.3-8
               haskell-infer-license             0.2.0-34             0.2.0-35
                         haskell-ini             0.4.1-31             0.4.1-32
   haskell-insert-ordered-containers             0.2.2-31             0.2.2-32
                 haskell-interpolate            0.2.0-102            0.2.0-103
    haskell-interpolatedstring-perl6              1.0.2-3              1.0.2-4
                   haskell-invariant             0.5.3-28             0.5.3-29
                  haskell-io-streams           1.5.1.0-30           1.5.1.0-31
          haskell-io-streams-haproxy           1.0.1.0-30           1.0.1.0-31
                     haskell-iproute              1.7.8-1              1.7.8-2
                       haskell-ipynb               0.1-87               0.1-88
                 haskell-ixset-typed           0.4.0.1-34           0.4.0.1-35
                        haskell-jose            0.8.2.0-2            0.8.2.0-3
                   haskell-js-jquery            3.3.1-305            3.3.1-306
                    haskell-json-ast             0.3.1-42             0.3.1-43
                 haskell-juicypixels              3.3.4-1              3.3.4-2
              haskell-kan-extensions               5.2-76               5.2-77
                        haskell-keys            3.12.2-31            3.12.2-32
                        haskell-lens            4.17.1-34            4.17.1-35
                  haskell-lens-aeson            1.0.2-176            1.0.2-177
                      haskell-libmpd           0.9.0.10-2           0.9.0.10-3
                     haskell-libyaml            0.1.1.1-7            0.1.1.1-8
                haskell-lifted-async          0.10.0.4-24          0.10.0.4-25
                 haskell-lifted-base          0.2.3.12-48          0.2.3.12-49
                    haskell-listlike              4.6.3-1              4.6.3-2
              haskell-logging-facade             0.3.0-53             0.3.0-54
                        haskell-loop             0.3.0-32             0.3.0-33
                       haskell-lucid             2.9.12-4             2.9.12-5
              haskell-markdown-unlit             0.5.0-24             0.5.0-25
              haskell-math-functions            0.3.2.1-2            0.3.2.1-3
                      haskell-memory           0.14.18-34           0.14.18-35
                    haskell-memotrie             0.6.10-1             0.6.10-2
             haskell-microlens-aeson           2.3.0.4-20           2.3.0.4-21
          haskell-microlens-platform             0.4.0-12             0.4.0-13
                   haskell-microspec            0.2.1.3-3            0.2.1.3-4
                 haskell-microstache          1.0.1.1-115          1.0.1.1-116
                   haskell-mime-mail              0.5.0-9             0.5.0-10
                     haskell-mockery             0.3.5-59             0.3.5-60
               haskell-monad-control           1.0.2.3-48           1.0.2.3-49
               haskell-monad-journal             0.8.1-51             0.8.1-52
                haskell-monad-logger             0.3.31-9            0.3.31-10
                   haskell-monad-par              0.3.5-1              0.3.5-2
                haskell-monad-unlift             0.2.0-75             0.2.0-76
            haskell-mono-traversable           1.0.13.0-9          1.0.13.0-10
           haskell-monoid-subclasses           0.4.6.1-29           0.4.6.1-30
                    haskell-mustache            2.3.0-256            2.3.0-257
                  haskell-mwc-random          0.14.0.0-32          0.14.0.0-33
                    haskell-nanospec              0.2.2-2              0.2.2-3
                      haskell-nettle             0.3.0-49             0.3.0-50
                     haskell-network           2.8.0.0-22           2.8.0.0-23
                 haskell-network-bsd           2.8.0.0-20           2.8.0.0-21
          haskell-network-byte-order            0.1.1.1-1            0.1.1.1-2
                  haskell-network-ip            0.3.0.3-6            0.3.0.3-7
           haskell-network-multicast             0.2.0-69             0.2.0-70
       haskell-network-protocol-xmpp            0.4.8-138            0.4.8-139
            haskell-newtype-generics              0.5.4-1              0.5.4-2
                haskell-non-negative             0.1.2-23             0.1.2-24
                       haskell-nonce             1.0.7-66             1.0.7-67
          haskell-openpgp-asciiarmor              0.1.2-8              0.1.2-9
             haskell-openssl-streams           1.2.2.0-32           1.2.2.0-33
        haskell-optparse-applicative          0.14.3.0-24           0.15.1.0-1
            haskell-optparse-generic              1.3.0-4              1.3.0-5
             haskell-optparse-simple           0.1.1.2-83           0.1.1.2-84
                haskell-pandoc-types           1.17.6.1-4               1.20-1
                       haskell-pango           0.13.6.1-3           0.13.6.1-5
                       haskell-panic            0.4.0.1-7            0.4.0.1-8
                      haskell-pantry           0.1.1.1-79           0.1.1.1-80
                     haskell-parsers           0.12.10-20           0.12.10-21
                        haskell-path            0.6.1-120            0.6.1-121
                     haskell-path-io             1.4.2-43             1.4.2-44
                  haskell-pcre-heavy           1.0.0.2-66           1.0.0.2-67
                  haskell-pcre-light            0.4.1.0-1            0.4.1.0-2
                         haskell-pem             0.2.4-60             0.2.4-61
                  haskell-persistent            2.10.4-12            2.10.4-13
               haskell-persistent-qq             2.9.1-92             2.9.1-93
           haskell-persistent-sqlite            2.10.5-38            2.10.5-39
         haskell-persistent-template             2.7.3-17             2.7.3-18
             haskell-persistent-test           2.0.3.0-43           2.0.3.0-44
                haskell-pgp-wordlist           0.1.0.3-15           0.1.0.3-16
                       haskell-pipes             4.3.13-1             4.3.13-2
                  haskell-pipes-http             1.0.6-56             1.0.6-57
                     haskell-pointed            5.0.1-112            5.0.1-113
           haskell-postgresql-binary          0.12.1.3-23          0.12.1.3-24
               haskell-prettyprinter             1.3.0-14             1.3.0-15
 haskell-prettyprinter-ansi-terminal           1.1.1.2-60           1.1.1.2-61
haskell-prettyprinter-convert-ansi-wl-pprint       1.1-57               1.1-58
              haskell-process-extras             0.7.4-69             0.7.4-70
                 haskell-profunctors              5.5.1-1              5.5.1-2
            haskell-project-template          0.2.0.1-179          0.2.0.1-180
                    haskell-psqueues            0.2.7.2-8            0.2.7.2-9
                  haskell-quickcheck             2.13.2-6             2.13.2-7
       haskell-quickcheck-assertions             0.3.0-65             0.3.0-66
        haskell-quickcheck-instances             0.3.22-6             0.3.22-7
               haskell-quickcheck-io             0.2.0-30             0.2.0-31
          haskell-quickcheck-unicode           1.0.1.0-23           1.0.1.0-24
                 haskell-ranged-sets             0.4.0-13             0.4.0-14
              haskell-raw-strings-qq                1.1-8                1.1-9
                      haskell-rebase              1.4.1-5              1.4.1-6
                    haskell-reducers            3.12.3-65            3.12.3-66
                  haskell-reflection              2.1.5-2              2.1.5-3
            haskell-reinterpret-cast             0.1.0-32             0.1.0-33
                    haskell-rerebase              1.4.1-5              1.4.1-6
                      haskell-resolv           0.1.1.1-38           0.1.1.1-39
               haskell-resource-pool           0.2.3.2-78           0.2.3.2-79
                   haskell-resourcet             1.2.2-29             1.2.2-30
                       haskell-retry            0.8.1.0-3            0.8.1.0-4
                         haskell-rio           0.1.12.0-3           0.1.12.0-4
                 haskell-rio-orphans           0.1.1.0-36           0.1.1.0-37
             haskell-rio-prettyprint           0.1.0.0-11           0.1.0.0-12
                         haskell-rsa             2.3.1-34             2.3.1-35
             haskell-safe-exceptions           0.1.7.0-56           0.1.7.0-57
                    haskell-safecopy           0.9.4.3-27           0.9.4.3-28
                       haskell-sandi               0.5-57               0.5-58
                         haskell-sbv                8.5-2                8.5-3
                   haskell-securemem            0.1.10-62            0.1.10-63
                   haskell-selective                0.3-1                0.3-2
               haskell-semigroupoids              5.3.3-6              5.3.3-7
                     haskell-servant            0.16.2-15            0.16.2-16
              haskell-servant-server            0.16.2-50            0.16.2-51
             haskell-servant-swagger           1.1.7.1-36           1.1.7.1-37
                       haskell-shake             0.18.4-3             0.18.4-4
                 haskell-shakespeare             2.0.23-2             2.0.23-3
                      haskell-shelly             1.8.1-71             1.8.1-72
        haskell-should-not-typecheck             2.1.0-48             2.1.0-49
             haskell-simple-sendfile             0.2.30-8             0.2.30-9
                  haskell-singletons             2.5.1-34             2.5.1-35
                 haskell-skylighting              0.8.3-2              0.8.3-3
            haskell-skylighting-core              0.8.3-2              0.8.3-3
                   haskell-snap-core            1.0.4.1-1            1.0.4.1-2
                 haskell-snap-server           1.1.1.1-77           1.1.1.1-79
                       haskell-socks              0.6.1-1              0.6.1-2
                   haskell-sourcemap            0.1.6-147            0.1.6-148
                        haskell-spdx            1.0.0.1-3            1.0.0.1-4
                       haskell-split           0.2.3.3-22           0.2.3.3-23
                    haskell-splitmix              0.0.3-3              0.0.3-4
                    haskell-src-exts             1.21.1-1             1.21.1-2
               haskell-src-exts-util             0.2.5-20             0.2.5-21
                    haskell-src-meta             0.8.2-33             0.8.2-34
                  haskell-statistics          0.15.0.0-46          0.15.0.0-47
                haskell-stmonadtrans              0.4.4-7              0.4.4-8
            haskell-storable-complex           0.2.3.0-26           0.2.3.0-27
              haskell-storable-tuple           0.0.3.3-50           0.0.3.3-51
              haskell-storablevector            0.2.13-22            0.2.13-23
                       haskell-store           0.5.1.2-29           0.5.1.2-30
           haskell-streaming-commons           0.2.1.1-11           0.2.1.1-12
               haskell-stringbuilder             0.5.1-60             0.5.1-61
                     haskell-success             0.2.6-58             0.2.6-59
                    haskell-swagger2           2.3.1.1-67           2.3.1.1-68
               haskell-system-fileio          0.3.16.4-26          0.3.16.4-27
             haskell-system-filepath            0.4.14-31            0.4.14-32
                     haskell-tagsoup            0.14.8-12            0.14.8-13
           haskell-tagstream-conduit          0.5.5.3-304          0.5.5.3-305
         haskell-tamarin-prover-term             1.4.1-33             1.4.1-34
       haskell-tamarin-prover-theory             1.4.1-46             1.4.1-47
        haskell-tamarin-prover-utils             1.4.1-20             1.4.1-21
                 haskell-tar-conduit             0.3.2-26             0.3.2-27
                       haskell-tasty              1.2.3-6              1.2.3-7
      haskell-tasty-expected-failure          0.11.1.1-39          0.11.1.1-40
                haskell-tasty-golden             2.3.2-36             2.3.2-37
              haskell-tasty-hedgehog            1.0.0.1-6            1.0.0.1-7
                 haskell-tasty-hunit          0.10.0.1-51          0.10.0.1-52
                   haskell-tasty-lua           0.2.0.1-13           0.2.0.1-14
            haskell-tasty-quickcheck            0.10.1-14            0.10.1-15
                 haskell-tasty-rerun            1.1.14-35            1.1.14-36
            haskell-tasty-smallcheck             0.8.1-46             0.8.1-47
                    haskell-tasty-th             0.1.7-72             0.1.7-73
                   haskell-temporary               1.3-39               1.3-40
              haskell-test-framework           0.8.2.0-32           0.8.2.0-33
        haskell-test-framework-hunit           0.3.0.2-50           0.3.0.2-51
  haskell-test-framework-quickcheck2           0.3.0.5-21           0.3.0.5-22
   haskell-test-framework-smallcheck               0.2-36               0.2-37
                     haskell-texmath             0.11.3-5               0.12-1
                haskell-text-builder           0.6.5.1-37           0.6.5.1-38
            haskell-text-conversions              0.3.0-1              0.3.0-3
                 haskell-text-format              0.3.2-8              0.3.2-9
                haskell-text-metrics             0.3.0-36             0.3.0-37
                  haskell-text-short              0.1.3-8              0.1.3-9
                 haskell-text-zipper            0.10.1-36            0.10.1-37
                  haskell-th-desugar               1.9-37               1.9-38
           haskell-th-lift-instances             0.1.14-2             0.1.14-3
                  haskell-th-orphans             0.13.9-2             0.13.9-3
                haskell-th-utilities            0.2.3.1-3            0.2.3.1-4
                 haskell-time-compat           1.9.2.2-13           1.9.2.2-14
                haskell-time-manager             0.0.0-10             0.0.0-11
                         haskell-tls             1.4.1-87             1.4.1-88
         haskell-tls-session-manager           0.0.1.0-25           0.0.1.0-26
           haskell-transformers-base           0.4.5.2-46           0.4.5.2-47
                   haskell-tree-diff               0.1-33               0.1-34
                    haskell-trifecta                 2-69                 2-70
                      haskell-turtle             1.5.15-7             1.5.15-8
               haskell-typed-process            0.2.6.0-6            0.2.6.0-7
                haskell-unicode-show            0.1.0.3-6            0.1.0.4-2
                    haskell-uniplate            1.6.12-54            1.6.12-55
                   haskell-unix-time              0.4.7-9             0.4.7-10
                   haskell-unixutils           1.54.1-104           1.54.1-105
                    haskell-unliftio             0.2.12-6             0.2.12-7
        haskell-unordered-containers          0.2.10.0-19          0.2.10.0-20
              haskell-uri-bytestring            0.3.2.2-4            0.3.2.2-5
                       haskell-vault            0.3.1.3-6            0.3.1.3-7
                      haskell-vector          0.12.0.3-16          0.12.0.3-17
           haskell-vector-algorithms            0.8.0.3-1            0.8.0.3-2
     haskell-vector-binary-instances           0.2.5.1-26           0.2.5.1-27
              haskell-vector-builder              0.3.8-1              0.3.8-2
            haskell-vector-instances              3.4-146              3.4-147
             haskell-vector-th-unbox            0.2.1.7-1            0.2.1.7-2
                         haskell-vty               5.26-1               5.26-2
                         haskell-wai           3.2.2.1-14           3.2.2.1-15
              haskell-wai-app-static          3.1.6.3-130          3.1.6.3-131
                 haskell-wai-conduit          3.0.0.4-153          3.0.0.4-154
                    haskell-wai-cors             0.2.7-17             0.2.7-18
                   haskell-wai-extra            3.0.28-22            3.0.28-23
          haskell-wai-handler-launch          3.0.2.4-240          3.0.2.4-241
                  haskell-wai-logger              2.3.6-3              2.3.6-4
       haskell-wai-middleware-static              0.8.3-3              0.8.3-4
              haskell-wai-websockets          3.0.1.2-102          3.0.1.2-103
                        haskell-warp              3.3.5-1              3.3.5-2
                    haskell-warp-tls              3.2.9-1              3.2.9-2
                  haskell-websockets          0.12.5.3-33          0.12.5.3-34
                       haskell-weigh             0.0.16-1             0.0.16-2
               haskell-with-location             0.1.0-51             0.1.0-52
         haskell-wl-pprint-annotated           0.1.0.1-27           0.1.0.1-28
            haskell-wl-pprint-extras          3.5.0.5-117          3.5.0.5-118
          haskell-wl-pprint-terminfo          3.7.1.4-117          3.7.1.4-118
              haskell-wl-pprint-text            1.2.0.0-9           1.2.0.0-10
                   haskell-word-wrap             0.4.1-52             0.4.1-53
                        haskell-wreq           0.5.3.2-95           0.5.3.2-96
                         haskell-x11              1.9.1-1              1.9.1-2
                     haskell-x11-xft             0.3.1-55             0.3.1-56
                        haskell-x509             1.7.5-35             1.7.5-36
                  haskell-x509-store             1.6.7-34             1.6.7-35
                 haskell-x509-system            1.6.6-102            1.6.6-103
             haskell-x509-validation            1.6.11-34            1.6.11-35
                      haskell-xcffib             0.8.1-24             0.8.1-25
                 haskell-xml-conduit           1.8.0.1-97           1.8.0.1-98
                  haskell-xml-hamlet           0.5.0.1-20           0.5.0.1-21
                haskell-xss-sanitize             0.3.6-40             0.3.6-41
                        haskell-yaml          0.11.2.0-11          0.11.2.0-12
                       haskell-yesod            1.6.0-386            1.6.0-387
                  haskell-yesod-auth             1.6.8-59             1.6.8-60
                  haskell-yesod-core             1.6.17-6             1.6.17-7
               haskell-yesod-default            1.2.0-623            1.2.0-624
                  haskell-yesod-form             1.6.7-45             1.6.7-46
            haskell-yesod-persistent           1.6.0.3-20           1.6.0.3-21
                haskell-yesod-static          1.6.0.1-242          1.6.0.1-243
                  haskell-yesod-test              1.6.9-5              1.6.9-6
                 haskell-zip-archive             0.4.1-16             0.4.1-17
                            hasktags            0.71.2-45            0.71.2-46
                                haxe              4.0.3-1              4.0.5-1
                           hedgewars              1.0.0-9             1.0.0-10
                             hexchat             2.14.2-6             2.14.3-1
                             hindent             5.3.1-36             5.3.1-37
                             hledger            1.15.2-20               1.16-1
                          hledger-ui              1.15-27               1.16-1
                         hledger-web              1.15-63               1.16-1
                               hlint            2.1.14-83            2.1.14-84
                              hoogle         5.0.17.11-38         5.0.17.11-39
                      hopenpgp-tools               0.23-6               0.23-7
                                hugo             0.61.0-1             0.62.0-1
                            hydrogen         1.0.0beta1-1         1.0.0beta1-2
                           ibus-m17n              1.4.1-1              1.4.1-2
                               idris             1.3.2-36             1.3.2-37
                                 imv              4.0.1-2              4.1.0-1
                             jenkins              2.207-1              2.208-1
                                kid3              3.8.0-1              3.8.1-1
                             kid3-qt              3.8.0-1              3.8.1-1
                               kitty             0.15.0-1             0.15.1-1
                      kitty-terminfo             0.15.0-1             0.15.1-1
                   krita-plugin-gmic              2.8.1-1              2.8.1-2
               kvantum-theme-materia           20191203-1           20191221-1
                             libdnet              1.12-11              1.12-12
                               libev               4.27-1               4.31-1
                            libqtxdg              3.4.0-1              3.4.0-2
                        linuxsampler              2.1.1-1              2.1.1-2
                                lmms              1.2.1-2              1.2.1-3
                         lsp-plugins             1.1.10-1             1.1.13-1
                       lxqt-qtplugin             0.14.0-2             0.14.0-3
                         materia-kde           20191203-1           20191221-1
                            minikube              1.6.1-1              1.6.2-1
                              mopidy              2.3.1-1              3.0.1-2
                            newsboat             2.17.1-1               2.18-1
                      nginx-mainline             1.17.6-1             1.17.7-1
                   nodejs-lts-carbon             8.16.2-2                    -
                  nodejs-lts-dubnium            10.17.0-2            10.18.0-1
                   nodejs-lts-erbium            12.13.1-1            12.14.0-1
                              nomacs               3.12-7               3.12-9
                            openipmi             2.0.27-5             2.0.28-1
                              openmw             0.45.0-4             0.45.0-5
                              packer              1.5.0-1              1.5.1-1
                              pandoc             2.7.3-90                2.8-1
                     pandoc-citeproc           0.16.2-158             0.16.4-1
                     pandoc-crossref          0.3.4.1-139            0.3.5.0-1
                            patchage              1.0.0-5              1.0.0-6
                          performous               1.1-21               1.1-22
                         pony-stable              0.2.2-1              0.2.2-2
                           postgrest              6.0.2-6              6.0.2-7
                                pypy              7.2.0-1              7.3.0-1
                               pypy3              7.2.0-1              7.3.0-1
                      python-apispec              3.1.1-1              3.2.0-1
        python-apispec-webframeworks              0.4.0-4              0.5.2-1
                         python-cmd2             0.9.21-1             0.9.22-1
                         python-docs              3.8.0-1              3.8.1-1
                   python-hypothesis             4.53.0-1             4.54.0-1
                         python-jose              3.0.1-3              3.1.0-1
                        python-js2py               0.66-3               0.67-1
                         python-ldap              3.2.0-3              3.2.0-4
                  python-mongoengine             0.18.2-3             0.19.0-1
                     python-numpydoc              0.9.1-3              0.9.2-1
                   python-oslo-utils             3.42.0-1             3.42.1-1
                         python-pafy              0.5.4-5              0.5.5-1
                      python-pipreqs              0.4.7-3              0.4.8-1
                       python-pytest              5.3.1-1              5.3.2-1
                  python-pytest-mock             1.11.0-1             1.11.2-1
                 python-pytest-xdist             1.30.0-3             1.31.0-1
                      python-pytorch              1.3.1-5              1.3.1-6
                 python-pytorch-cuda              1.3.1-5              1.3.1-6
                  python-pytorch-opt              1.3.1-5              1.3.1-6
             python-pytorch-opt-cuda              1.3.1-5              1.3.1-6
                    python-responses             0.10.8-1             0.10.9-1
                         python-rope             0.14.0-3             0.14.0-4
                   python-tensorflow           2.1.0rc1-2           2.1.0rc2-1
              python-tensorflow-cuda           2.1.0rc1-2           2.1.0rc2-1
               python-tensorflow-opt           2.1.0rc1-2           2.1.0rc2-1
          python-tensorflow-opt-cuda           2.1.0rc1-2           2.1.0rc2-1
                     python-waitress              1.4.0-1              1.4.1-1
                         python-xlib               0.26-1               0.26-2
                    python-xmlschema             1.0.16-1             1.0.17-1
                  python2-hypothesis             4.53.0-1             4.54.0-1
                       python2-js2py               0.66-3               0.67-1
                        python2-ldap              3.2.0-3                    -
                  python2-oslo-utils             3.42.0-1             3.42.1-1
                    python2-pathlib2              2.3.4-1              2.3.5-1
                      python2-pytest              4.6.4-1              4.6.8-2
                 python2-pytest-mock             1.11.0-1             1.11.2-1
                python2-pytest-xdist             1.30.0-3             1.31.0-1
                        python2-rope             0.14.0-3                    -
                       python2-tagpy            2013.1-17                    -
                    python2-waitress              1.4.0-1              1.4.1-1
                        python2-xlib               0.26-1                    -
                            qjackctl              0.6.0-1              0.6.1-1
                            qmidictl              0.6.0-1              0.6.1-1
                            qmidinet              0.6.0-1              0.6.1-1
                            qsampler              0.6.0-1              0.6.1-1
                              qsynth              0.6.0-1              0.6.1-1
                    qt5-styleplugins    5.0.0.20170311-17    5.0.0.20170311-18
                               qt5ct               0.41-1               0.41-2
                             qxgedit              0.6.0-1              0.6.1-1
                      radare2-cutter            1:1.9.0-4            1:1.9.0-5
                                raul              0.8.0-7                    -
                             rtaudio              5.1.0-2              5.1.0-3
                        ruby-bundler              2.1.1-1              2.1.2-1
                           ruby-thor             0.20.3-1              1.0.1-1
                     ruby2.5-bundler              2.1.1-1              2.1.2-1
                            sdrangel             4.12.1-1             4.12.1-2
                     sdrangel-sse4.1             4.12.1-1             4.12.1-2
                          shellcheck             0.7.0-74             0.7.0-75
                               shfmt              2.6.4-2              3.0.0-1
                             skrooge             2.21.1-1             2.21.1-2
                           sniffglue             0.10.0-1             0.10.1-1
                          spectmorph              0.5.0-1              0.5.0-2
                               stack             2.1.3-94             2.1.3-95
                          strongswan              5.8.1-3              5.8.2-1
                     stylish-haskell           0.9.4.4-12           0.9.4.4-13
                      tamarin-prover            1.4.1-204            1.4.1-205
                           teeworlds            0.7.3.1-1              0.7.4-1
                    telegram-desktop             1.8.15-2             1.8.15-4
                         tensorboard              2.1.0-1              2.1.0-2
                          tensorflow           2.1.0rc1-2           2.1.0rc2-1
                     tensorflow-cuda           2.1.0rc1-2           2.1.0rc2-1
                      tensorflow-opt           2.1.0rc1-2           2.1.0rc2-1
                 tensorflow-opt-cuda           2.1.0rc1-2           2.1.0rc2-1
                            three.js               r111-1               r112-3
                         tidalcycles              1.4.5-2              1.4.5-3
                           watchexec             1.11.1-1             1.12.0-1
                             webhook             2.6.10-2             2.6.11-1
                          winetricks           20190912-1           20191224-1
                              xmobar              0.31-30              0.31-31
                              xmonad              0.15-21              0.15-22
                      xmonad-contrib               0.16-2               0.16-3
                        xmonad-utils           0.1.3.3-28           0.1.3.3-29
                                zart              2.8.1-1              2.8.1-2
                               caddy                    -              1.0.4-2
                   haskell-doclayout                    -            0.2.0.1-2
                haskell-hsyaml-aeson                    -            0.2.0.0-1
                          libnm-glib              - 1.18.5dev+12+ga8746f48ca-1
                             libvips                    -              8.8.4-1
         python-google-auth-oauthlib                    -              0.4.1-1
                        python-pykka                    -              2.0.2-1
                          ukui-menus                    -              1.1.4-1
                ukui-settings-daemon                    -              1.1.7-1
                                ukwm                    -             1.1.14-1
                          wine-gecko                    -             2.47.1-1


:: Different overlay package(s) in repository core x86_64

-------------------------------------------------------------------------------
                             PACKAGE           2019-12-22           2019-12-25
-------------------------------------------------------------------------------
                             linux54              5.4.6-1              5.4.6-2
                     linux54-headers              5.4.6-1              5.4.6-2
                       linux55 5.5rc2.d1215.gd1eef1c-2 5.5rc3.d1222.g46cf053-1
               linux55-headers 5.5rc2.d1215.gd1eef1c-2 5.5rc3.d1222.g46cf053-1


:: Different sync package(s) in repository core x86_64

-------------------------------------------------------------------------------
                             PACKAGE           2019-12-22           2019-12-25
-------------------------------------------------------------------------------
                           amd-ucode   20191215.eefb5f7-1   20191220.6871bff-1
                              dhcpcd              8.1.2-1              8.1.4-1
                             libedit       20191025_3.1-1       20191211_3.1-1
                      linux-firmware   20191215.eefb5f7-1   20191220.6871bff-1


:: Different overlay package(s) in repository extra x86_64

-------------------------------------------------------------------------------
                             PACKAGE           2019-12-22           2019-12-25
-------------------------------------------------------------------------------
                   linux55-acpi_call            1.1.0-0.3            1.1.0-0.4
                    linux55-bbswitch              0.8-0.3              0.8-0.4
                 linux55-broadcom-wl     6.30.223.271-0.3     6.30.223.271-0.4
                linux55-nvidia-390xx          390.132-0.3          390.132-0.4
                linux55-nvidia-430xx           430.64-0.3           430.64-0.4
                linux55-nvidia-435xx           435.21-0.3           435.21-0.4
                linux55-nvidia-440xx           440.44-0.3           440.44-0.4
                    linux55-nvidiabl             0.88-0.3             0.88-0.4
                       linux55-r8168         8.047.05-0.3         8.047.05-0.4
                   linux55-rtl8723bu    4.3.9.3.13200-0.3    4.3.9.3.13200-0.4
                    linux55-tp_smapi             0.43-0.3             0.43-0.4
                 linux55-vhba-module         20190831-0.3         20190831-0.4
    linux55-virtualbox-guest-modules            6.1.0-0.3            6.1.0-0.4
     linux55-virtualbox-host-modules            6.1.0-0.3            6.1.0-0.4
                            qt5-base             5.13.2-3             5.14.0-1
             qt5-xcb-private-headers             5.13.2-3             5.14.0-1


:: Different sync package(s) in repository extra x86_64

-------------------------------------------------------------------------------
                             PACKAGE           2019-12-22           2019-12-25
-------------------------------------------------------------------------------
                             akonadi            19.12.0-1            19.12.0-2
                              bullet               2.88-3               2.89-1
                         bullet-docs               2.88-3               2.89-1
                         deluge 2.0.3+23+g5f1eada3e-1 2.0.4.dev23+g2f1c008a2-1
                             digikam              6.4.0-3              6.4.0-4
                                 efl             1.23.1-1             1.23.1-2
                            efl-docs             1.23.1-1             1.23.1-2
                              falkon              3.1.0-8              3.1.0-9
                              gthumb              3.8.2-1              3.8.3-1
                         imagemagick            7.0.9.9-1           7.0.9.10-1
                     imagemagick-doc            7.0.9.9-1           7.0.9.10-1
                                kwin             5.17.4-1             5.17.4-4
                          libakonadi            19.12.0-1            19.12.0-2
                            libevdev              1.8.0-1              1.8.0-2
                         libieee1284             0.2.11-7             0.2.11-8
                          libmagick6          6.9.10.77-1          6.9.10.80-1
                               libnm             1.22.0-1             1.22.2-1
                          libnm-glib             1.18.2-1                    -
                            libwacom                1.1-1                1.2-1
                                 mlt             6.18.0-2             6.18.0-3
                                 mpd            0.21.17-1            0.21.18-1
                               ncmpc               0.35-1               0.35-2
                      networkmanager             1.22.0-1             1.22.2-1
                      nm-cloud-setup             1.22.0-1             1.22.2-1
                              opencv              4.1.2-4              4.2.0-1
                      opencv-samples              4.1.2-4              4.2.0-1
                             openmpi              4.0.2-2              4.0.2-3
                    oxygen-icons-svg           1:5.65.0-2                    -
                    plasma-framework             5.65.0-2             5.65.0-4
                  plasma-integration             5.17.4-1             5.17.4-2
                          prometheus             2.14.0-3             2.15.0-1
                             pyside2             5.13.2-2             5.14.0-1
                       pyside2-tools             5.13.2-2             5.14.0-1
                              python              3.8.0-1              3.8.1-1
                          python-mlt             6.18.0-2             6.18.0-3
                     python-pybullet               2.88-3               2.89-1
                       python-pycurl           7.43.0.3-3           7.43.0.3-4
                        python-pyqt5             5.13.2-8             5.14.0-3
                    python-pyqtchart             5.13.1-2             5.14.0-2
                python-pyqtwebengine             5.13.2-4             5.14.0-3
                    python-shiboken2             5.13.2-3             5.14.0-2
                      python2-pycurl           7.43.0.3-3           7.43.0.3-4
                       python2-pyqt5             5.13.2-8             5.14.0-3
               python2-pyqtwebengine             5.13.2-4             5.14.0-3
                                 qbs             1.14.1-1             1.15.0-1
                  qqc2-desktop-style             5.65.0-2             5.65.0-3
                              qt5-3d             5.13.2-1             5.14.0-1
                            qt5-base             5.13.2-3             5.14.0-1
                          qt5-charts             5.13.2-1             5.14.0-1
                    qt5-connectivity             5.13.2-1             5.14.0-1
                       qt5-datavis3d             5.13.2-1             5.14.0-1
                     qt5-declarative             5.13.2-1             5.14.0-2
                             qt5-doc             5.13.2-1             5.14.0-1
                        qt5-examples             5.13.2-1             5.14.0-1
                         qt5-gamepad             5.13.2-1             5.14.0-1
                qt5-graphicaleffects             5.13.2-1             5.14.0-1
                    qt5-imageformats             5.13.2-1             5.14.0-1
                        qt5-location             5.13.2-2             5.14.0-1
                          qt5-lottie             5.13.2-1             5.14.0-1
                            qt5-mqtt             5.13.2-1             5.14.0-1
                      qt5-multimedia             5.13.2-1             5.14.0-1
                     qt5-networkauth             5.13.2-1             5.14.0-1
                      qt5-purchasing             5.13.2-1             5.14.0-1
                   qt5-quickcontrols             5.13.2-1             5.14.0-1
                  qt5-quickcontrols2             5.13.2-1             5.14.0-1
                   qt5-remoteobjects             5.13.2-1             5.14.0-1
                          qt5-script             5.13.2-1             5.14.0-1
                           qt5-scxml             5.13.2-1             5.14.0-1
                         qt5-sensors             5.13.2-1             5.14.0-1
                       qt5-serialbus             5.13.2-1             5.14.0-1
                      qt5-serialport             5.13.2-1             5.14.0-1
                          qt5-speech             5.13.2-1             5.14.0-1
                             qt5-svg             5.13.2-1             5.14.0-1
                           qt5-tools             5.13.2-1             5.14.0-1
                    qt5-translations             5.13.2-1             5.14.0-1
                 qt5-virtualkeyboard             5.13.2-1             5.14.0-1
                         qt5-wayland             5.13.2-1             5.14.0-3
                      qt5-webchannel             5.13.2-1             5.14.0-1
                       qt5-webengine             5.13.2-4             5.14.0-1
                     qt5-webglplugin             5.13.2-1             5.14.0-1
                          qt5-webkit      5.212.0alpha3-6      5.212.0alpha3-8
                      qt5-websockets             5.13.2-1             5.14.0-1
                         qt5-webview             5.13.2-1             5.14.0-1
                       qt5-x11extras             5.13.2-1             5.14.0-1
             qt5-xcb-private-headers             5.13.2-3             5.14.0-1
                     qt5-xmlpatterns             5.13.2-1             5.14.0-1
                           qtcreator             4.11.0-1             4.11.0-3
                           shiboken2             5.13.2-3             5.14.0-2
                              sonata           1.6.2.1-14                    -
                          stellarium             0.19.2-1             0.19.3-1
                              talloc              2.3.0-1              2.3.1-1
                           v4l-utils             1.16.7-1             1.18.0-1
                       python-pyqt3d                    -             5.14.0-1
        python-pyqtdatavisualization                    -             5.14.0-1
               python-pyqtpurchasing                    -             5.14.0-1
                         qt5-quick3d                    -             5.14.0-1


:: Different sync package(s) in repository multilib x86_64

-------------------------------------------------------------------------------
                             PACKAGE           2019-12-22           2019-12-25
-------------------------------------------------------------------------------
                      lib32-apitrace                8.0-1                9.0-1
                    lib32-libnm-glib       1.18.2-3 1.18.5dev+12+ga8746f48ca-1
                                wine             5.0rc1-1             5.0rc2-1
                        wine-staging             5.0rc1-1             5.0rc2-1
                          wine_gecko               2.47-2                    -

No issue, everything went smoothly
Yes there was an issue. I was able to resolve it myself.(Please post your solution)
Yes i am currently experiencing an issue due to the update. (Please post about it)
Check if your mirror has already synced: