Hello community,
here is another Testing Update for you: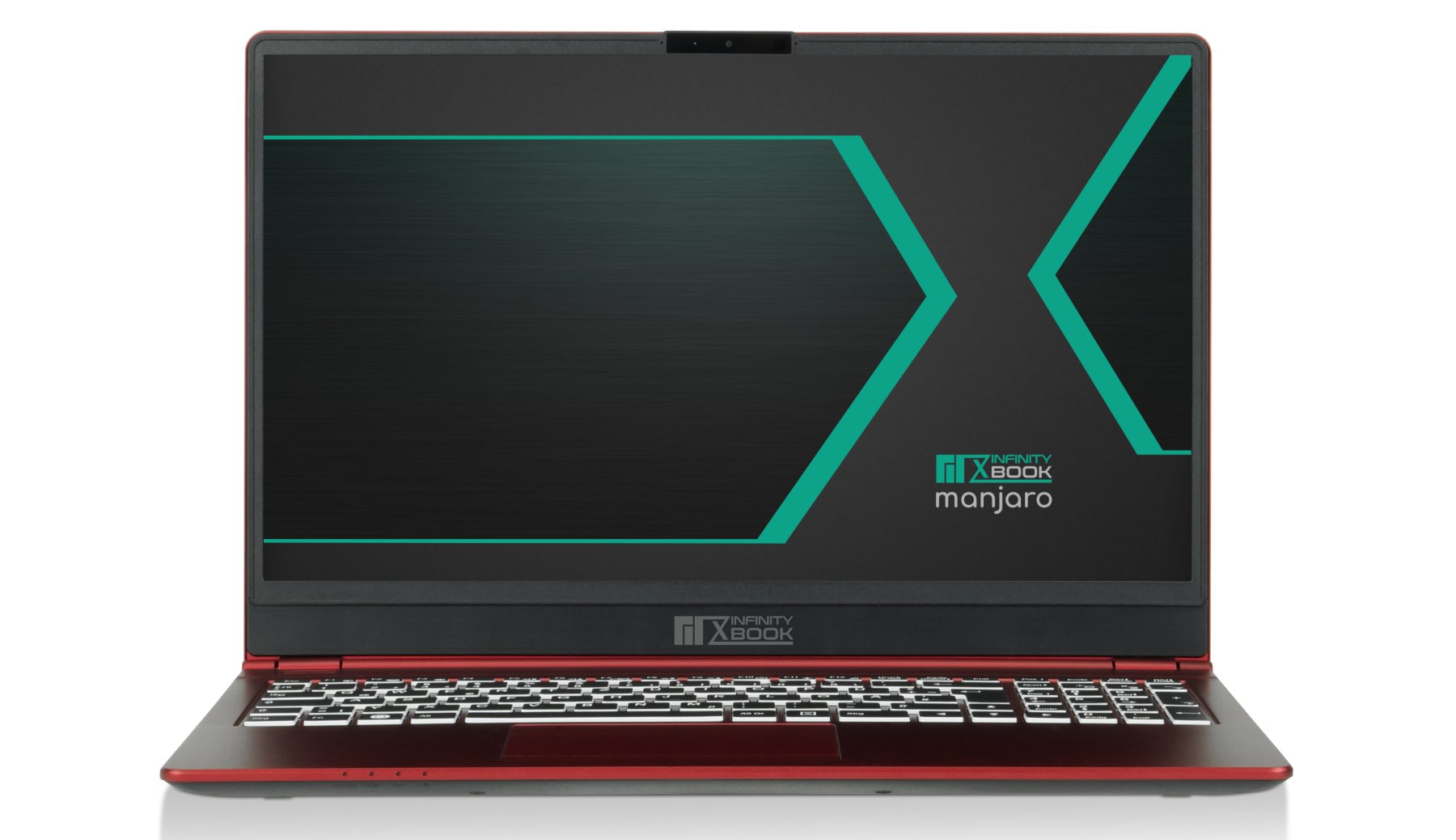 Manjaro InfinityBook is now ready to pre-order ...
Some feature-updates:
More Gnome 3.36.1 updates
Some of our XFCE packages got updated
Updated Browsers
Calibre got updated to 4.13
Xorg-Server is now at 1.20.8
Pamac got some issues fixed
Haskell and Python updates/cleanups
If you like following latest Plasma development you may also like to check out our current version of manjaro-kde-dev, which we build on a regular basis against kde-git master packages. Also check out our current 19.0.2 ISOs and give us the needed feedback. You might also want to give our latest spin with NX-Desktop a try ...
As always we appreciate your input and feedback for the updates.
---
Upstream notice
Arch updated their default compression to zstd. We adopted to the same standard. More and more packages will have the zst extension from now on. If you get for what ever reason an error with ZSTD not supported as archive format you can do this:
sudo pacman -Syy
sudo pacman -S pacman-static
sudo pacman-static -Syyu

---
Our current supported kernels
linux316 3.16.82
linux44 4.4.217
linux49 4.9.217
linux414 4.14.174
linux419 4.19.113
linux54 5.4.28
linux55 5.5.13
linux56 5.6.0
linux419-rt 4.19.106_rt45
linux54-rt 5.4.28_rt19
Package Changes (Tue Mar 31 11:11:26 CEST 2020)
testing community x86_64: 663 new and 650 removed package(s)
testing core x86_64: 7 new and 7 removed package(s)
testing extra x86_64: 95 new and 97 removed package(s)
testing multilib x86_64: 8 new and 14 removed package(s)
:: Different overlay package(s) in repository community x86_64

-------------------------------------------------------------------------------
                             PACKAGE           2020-03-29           2020-03-31
-------------------------------------------------------------------------------
                               brave            1.5.112-1            1.5.115-1
                          brave-beta             1.7.61-1             1.7.72-1
                          linux54-rt        5.4.26_rt17-1        5.4.28_rt19-1
                linux54-rt-acpi_call             1.1.0-10             1.1.0-11
                 linux54-rt-bbswitch               0.8-10               0.8-11
              linux54-rt-broadcom-wl      6.30.223.271-10      6.30.223.271-11
                  linux54-rt-headers        5.4.26_rt17-1        5.4.28_rt19-1
             linux54-rt-nvidia-340xx            340.108-9           340.108-10
             linux54-rt-nvidia-390xx           390.132-10           390.132-11
             linux54-rt-nvidia-418xx           418.113-10           418.113-11
             linux54-rt-nvidia-430xx            430.64-10            430.64-11
             linux54-rt-nvidia-435xx             435.21-9            435.21-10
             linux54-rt-nvidia-440xx             440.64-4             440.64-5
                 linux54-rt-nvidiabl              0.88-10              0.88-11
                    linux54-rt-r8168           8.048.00-7           8.048.00-8
                linux54-rt-rtl8723bu           20200126-7           20200126-8
                 linux54-rt-tp_smapi              0.43-10              0.43-11
              linux54-rt-vhba-module           20200106-7           20200106-8
 linux54-rt-virtualbox-guest-modules              6.1.4-5              6.1.4-6
  linux54-rt-virtualbox-host-modules              6.1.4-5              6.1.4-6
         manjaro-gnome-settings-19.0           20200320-1           20200329-1
                    matcha-gtk-theme           20200324-1           20200330-1
                   vte3-notification             0.60.0-2             0.60.1-1


:: Different sync package(s) in repository community x86_64

-------------------------------------------------------------------------------
                             PACKAGE           2020-03-29           2020-03-31
-------------------------------------------------------------------------------
                                agda             2.6.1-11             2.6.1-14
                         aircrack-ng                1.6-1                1.6-2
                           alacritty              0.4.1-2              0.4.2-1
                             avr-gcc              9.2.0-1              9.3.0-1
                         aws-sdk-cpp            1.7.301-1            1.7.306-1
                               blosc             1.17.1-1             1.18.1-1
                               bmake           20181221-1           20200318-1
                          browserify             16.5.0-2             16.5.1-1
                       cabal-install           3.0.0.0-66           3.0.0.0-68
                             calibre             4.12.0-1             4.13.0-1
                      calibre-common             4.12.0-1             4.13.0-1
                     calibre-python3             4.12.0-1             4.13.0-1
                              ccache              3.7.8-1              3.7.9-1
                               cgrep            6.6.32-13            6.6.32-15
                             chezmoi             1.7.17-1             1.7.18-1
                                cimg              2.8.4-1              2.9.0-1
                              coturn            4.5.1.1-7            4.5.1.1-8
                             cryptol             2.8.0-90             2.8.0-93
                               darcs           2.14.2-201           2.14.2-203
                             dbeaver              7.0.0-1              7.0.1-1
         dbeaver-plugin-bouncycastle1.61.0.v20190602.1335-21.64.0.v20191109.0815-1
               dbeaver-plugin-office1.1.60.201912011827-11.1.67.202003211804-1
                 dbeaver-plugin-sshj1.0.43.201912011827-11.0.50.202003211804-1
             dbeaver-plugin-sshj-lib             0.27.2-2             0.27.3-1
           dbeaver-plugin-svg-format1.0.58.201912011827-11.0.65.202003211804-1
                               dhall            1.30.0-26            1.30.0-28
                          dhall-bash            1.0.28-28            1.0.28-31
                          dhall-json             1.6.2-27             1.6.2-29
                            electron              8.2.0-2              8.2.0-3
                           electron2             2.0.18-3             2.0.18-4
                           electron4             4.2.12-3             4.2.12-4
                           electron5             5.0.13-2             5.0.13-3
                           electron6              6.1.9-2              6.1.9-3
                           electron7             7.1.14-1             7.1.14-3
                          fcitx5-gtk     0.0.0.20200320-1     0.0.0.20200331-1
                 firefox-dark-reader              4.9.2-1              4.9.4-1
           firefox-developer-edition            75.0b10-1            75.0b11-1
  firefox-developer-edition-i18n-ach            75.0b10-1            75.0b11-1
   firefox-developer-edition-i18n-af            75.0b10-1            75.0b11-1
   firefox-developer-edition-i18n-an            75.0b10-1            75.0b11-1
   firefox-developer-edition-i18n-ar            75.0b10-1            75.0b11-1
  firefox-developer-edition-i18n-ast            75.0b10-1            75.0b11-1
   firefox-developer-edition-i18n-az            75.0b10-1            75.0b11-1
   firefox-developer-edition-i18n-be            75.0b10-1            75.0b11-1
   firefox-developer-edition-i18n-bg            75.0b10-1            75.0b11-1
   firefox-developer-edition-i18n-bn            75.0b10-1            75.0b11-1
   firefox-developer-edition-i18n-br            75.0b10-1            75.0b11-1
   firefox-developer-edition-i18n-bs            75.0b10-1            75.0b11-1
   firefox-developer-edition-i18n-ca            75.0b10-1            75.0b11-1
firefox-developer-edition-i18n-ca-valencia      75.0b10-1            75.0b11-1
  firefox-developer-edition-i18n-cak            75.0b10-1            75.0b11-1
   firefox-developer-edition-i18n-cs            75.0b10-1            75.0b11-1
   firefox-developer-edition-i18n-cy            75.0b10-1            75.0b11-1
   firefox-developer-edition-i18n-da            75.0b10-1            75.0b11-1
   firefox-developer-edition-i18n-de            75.0b10-1            75.0b11-1
  firefox-developer-edition-i18n-dsb            75.0b10-1            75.0b11-1
   firefox-developer-edition-i18n-el            75.0b10-1            75.0b11-1
firefox-developer-edition-i18n-en-ca            75.0b10-1            75.0b11-1
firefox-developer-edition-i18n-en-gb            75.0b10-1            75.0b11-1
firefox-developer-edition-i18n-en-us            75.0b10-1            75.0b11-1
   firefox-developer-edition-i18n-eo            75.0b10-1            75.0b11-1
firefox-developer-edition-i18n-es-ar            75.0b10-1            75.0b11-1
firefox-developer-edition-i18n-es-cl            75.0b10-1            75.0b11-1
firefox-developer-edition-i18n-es-es            75.0b10-1            75.0b11-1
firefox-developer-edition-i18n-es-mx            75.0b10-1            75.0b11-1
   firefox-developer-edition-i18n-et            75.0b10-1            75.0b11-1
   firefox-developer-edition-i18n-eu            75.0b10-1            75.0b11-1
   firefox-developer-edition-i18n-fa            75.0b10-1            75.0b11-1
   firefox-developer-edition-i18n-ff            75.0b10-1            75.0b11-1
   firefox-developer-edition-i18n-fi            75.0b10-1            75.0b11-1
   firefox-developer-edition-i18n-fr            75.0b10-1            75.0b11-1
firefox-developer-edition-i18n-fy-nl            75.0b10-1            75.0b11-1
firefox-developer-edition-i18n-ga-ie            75.0b10-1            75.0b11-1
   firefox-developer-edition-i18n-gd            75.0b10-1            75.0b11-1
   firefox-developer-edition-i18n-gl            75.0b10-1            75.0b11-1
   firefox-developer-edition-i18n-gn            75.0b10-1            75.0b11-1
firefox-developer-edition-i18n-gu-in            75.0b10-1            75.0b11-1
   firefox-developer-edition-i18n-he            75.0b10-1            75.0b11-1
firefox-developer-edition-i18n-hi-in            75.0b10-1            75.0b11-1
   firefox-developer-edition-i18n-hr            75.0b10-1            75.0b11-1
  firefox-developer-edition-i18n-hsb            75.0b10-1            75.0b11-1
   firefox-developer-edition-i18n-hu            75.0b10-1            75.0b11-1
firefox-developer-edition-i18n-hy-am            75.0b10-1            75.0b11-1
   firefox-developer-edition-i18n-ia            75.0b10-1            75.0b11-1
   firefox-developer-edition-i18n-id            75.0b10-1            75.0b11-1
   firefox-developer-edition-i18n-is            75.0b10-1            75.0b11-1
   firefox-developer-edition-i18n-it            75.0b10-1            75.0b11-1
   firefox-developer-edition-i18n-ja            75.0b10-1            75.0b11-1
   firefox-developer-edition-i18n-ka            75.0b10-1            75.0b11-1
  firefox-developer-edition-i18n-kab            75.0b10-1            75.0b11-1
   firefox-developer-edition-i18n-kk            75.0b10-1            75.0b11-1
   firefox-developer-edition-i18n-km            75.0b10-1            75.0b11-1
   firefox-developer-edition-i18n-kn            75.0b10-1            75.0b11-1
   firefox-developer-edition-i18n-ko            75.0b10-1            75.0b11-1
  firefox-developer-edition-i18n-lij            75.0b10-1            75.0b11-1
   firefox-developer-edition-i18n-lt            75.0b10-1            75.0b11-1
   firefox-developer-edition-i18n-lv            75.0b10-1            75.0b11-1
   firefox-developer-edition-i18n-mk            75.0b10-1            75.0b11-1
   firefox-developer-edition-i18n-mr            75.0b10-1            75.0b11-1
   firefox-developer-edition-i18n-ms            75.0b10-1            75.0b11-1
   firefox-developer-edition-i18n-my            75.0b10-1            75.0b11-1
firefox-developer-edition-i18n-nb-no            75.0b10-1            75.0b11-1
firefox-developer-edition-i18n-ne-np            75.0b10-1            75.0b11-1
   firefox-developer-edition-i18n-nl            75.0b10-1            75.0b11-1
firefox-developer-edition-i18n-nn-no            75.0b10-1            75.0b11-1
   firefox-developer-edition-i18n-oc            75.0b10-1            75.0b11-1
firefox-developer-edition-i18n-pa-in            75.0b10-1            75.0b11-1
   firefox-developer-edition-i18n-pl            75.0b10-1            75.0b11-1
firefox-developer-edition-i18n-pt-br            75.0b10-1            75.0b11-1
firefox-developer-edition-i18n-pt-pt            75.0b10-1            75.0b11-1
   firefox-developer-edition-i18n-rm            75.0b10-1            75.0b11-1
   firefox-developer-edition-i18n-ro            75.0b10-1            75.0b11-1
   firefox-developer-edition-i18n-ru            75.0b10-1            75.0b11-1
   firefox-developer-edition-i18n-si            75.0b10-1            75.0b11-1
   firefox-developer-edition-i18n-sk            75.0b10-1            75.0b11-1
   firefox-developer-edition-i18n-sl            75.0b10-1            75.0b11-1
  firefox-developer-edition-i18n-son            75.0b10-1            75.0b11-1
   firefox-developer-edition-i18n-sq            75.0b10-1            75.0b11-1
   firefox-developer-edition-i18n-sr            75.0b10-1            75.0b11-1
firefox-developer-edition-i18n-sv-se            75.0b10-1            75.0b11-1
   firefox-developer-edition-i18n-ta            75.0b10-1            75.0b11-1
   firefox-developer-edition-i18n-te            75.0b10-1            75.0b11-1
   firefox-developer-edition-i18n-th            75.0b10-1            75.0b11-1
   firefox-developer-edition-i18n-tl            75.0b10-1            75.0b11-1
   firefox-developer-edition-i18n-tr            75.0b10-1            75.0b11-1
  firefox-developer-edition-i18n-trs            75.0b10-1            75.0b11-1
   firefox-developer-edition-i18n-uk            75.0b10-1            75.0b11-1
   firefox-developer-edition-i18n-ur            75.0b10-1            75.0b11-1
   firefox-developer-edition-i18n-uz            75.0b10-1            75.0b11-1
   firefox-developer-edition-i18n-vi            75.0b10-1            75.0b11-1
   firefox-developer-edition-i18n-xh            75.0b10-1            75.0b11-1
firefox-developer-edition-i18n-zh-cn            75.0b10-1            75.0b11-1
firefox-developer-edition-i18n-zh-tw            75.0b10-1            75.0b11-1
                          frotz-dumb               2.50-1               2.51-1
                       frotz-ncurses               2.50-1               2.51-1
                           frotz-sdl               2.50-1               2.51-1
                              fs-uae              3.0.2-1              3.0.3-1
                       gambas3-devel             3.14.3-7             3.14.3-8
                     gambas3-gb-args             3.14.3-7             3.14.3-8
                    gambas3-gb-cairo             3.14.3-7             3.14.3-8
                    gambas3-gb-chart             3.14.3-7             3.14.3-8
                  gambas3-gb-clipper             3.14.3-7             3.14.3-8
                  gambas3-gb-complex             3.14.3-7             3.14.3-8
                 gambas3-gb-compress             3.14.3-7             3.14.3-8
                    gambas3-gb-crypt             3.14.3-7             3.14.3-8
                     gambas3-gb-data             3.14.3-7             3.14.3-8
                       gambas3-gb-db             3.14.3-7             3.14.3-8
                  gambas3-gb-db-form             3.14.3-7             3.14.3-8
                 gambas3-gb-db-mysql             3.14.3-7             3.14.3-8
                  gambas3-gb-db-odbc             3.14.3-7             3.14.3-8
            gambas3-gb-db-postgresql             3.14.3-7             3.14.3-8
               gambas3-gb-db-sqlite3             3.14.3-7             3.14.3-8
                     gambas3-gb-dbus             3.14.3-7             3.14.3-8
                  gambas3-gb-desktop             3.14.3-7             3.14.3-8
            gambas3-gb-desktop-gnome             3.14.3-7             3.14.3-8
              gambas3-gb-desktop-x11             3.14.3-7             3.14.3-8
           gambas3-gb-eval-highlight             3.14.3-7             3.14.3-8
                     gambas3-gb-form             3.14.3-7             3.14.3-8
              gambas3-gb-form-dialog             3.14.3-7             3.14.3-8
              gambas3-gb-form-editor             3.14.3-7             3.14.3-8
                 gambas3-gb-form-mdi             3.14.3-7             3.14.3-8
               gambas3-gb-form-stock             3.14.3-7             3.14.3-8
            gambas3-gb-form-terminal             3.14.3-7             3.14.3-8
                      gambas3-gb-gmp             3.14.3-7             3.14.3-8
                      gambas3-gb-gsl             3.14.3-7             3.14.3-8
                      gambas3-gb-gtk             3.14.3-7             3.14.3-8
               gambas3-gb-gtk-opengl             3.14.3-7             3.14.3-8
                     gambas3-gb-gtk3             3.14.3-7             3.14.3-8
                    gambas3-gb-httpd             3.14.3-7             3.14.3-8
                    gambas3-gb-image             3.14.3-7             3.14.3-8
             gambas3-gb-image-effect             3.14.3-7             3.14.3-8
              gambas3-gb-image-imlib             3.14.3-7             3.14.3-8
                 gambas3-gb-image-io             3.14.3-7             3.14.3-8
                  gambas3-gb-inotify             3.14.3-7             3.14.3-8
                   gambas3-gb-libxml             3.14.3-7             3.14.3-8
                  gambas3-gb-logging             3.14.3-7             3.14.3-8
                      gambas3-gb-map             3.14.3-7             3.14.3-8
                 gambas3-gb-markdown             3.14.3-7             3.14.3-8
                    gambas3-gb-media             3.14.3-7             3.14.3-8
               gambas3-gb-media-form             3.14.3-7             3.14.3-8
                gambas3-gb-memcached             3.14.3-7             3.14.3-8
                     gambas3-gb-mime             3.14.3-7             3.14.3-8
                    gambas3-gb-mysql             3.14.3-7             3.14.3-8
                  gambas3-gb-ncurses             3.14.3-7             3.14.3-8
                      gambas3-gb-net             3.14.3-7             3.14.3-8
                 gambas3-gb-net-curl             3.14.3-7             3.14.3-8
                 gambas3-gb-net-pop3             3.14.3-7             3.14.3-8
                 gambas3-gb-net-smtp             3.14.3-7             3.14.3-8
                   gambas3-gb-openal             3.14.3-7             3.14.3-8
                   gambas3-gb-opengl             3.14.3-7             3.14.3-8
              gambas3-gb-opengl-glsl             3.14.3-7             3.14.3-8
               gambas3-gb-opengl-glu             3.14.3-7             3.14.3-8
               gambas3-gb-opengl-sge             3.14.3-7             3.14.3-8
                  gambas3-gb-openssl             3.14.3-7             3.14.3-8
                   gambas3-gb-option             3.14.3-7             3.14.3-8
                     gambas3-gb-pcre             3.14.3-7             3.14.3-8
                      gambas3-gb-pdf             3.14.3-7             3.14.3-8
                      gambas3-gb-qt5             3.14.3-7             3.14.3-8
               gambas3-gb-qt5-opengl             3.14.3-7             3.14.3-8
               gambas3-gb-qt5-webkit             3.14.3-7             3.14.3-8
                   gambas3-gb-report             3.14.3-7             3.14.3-8
                  gambas3-gb-scanner             3.14.3-7             3.14.3-8
                      gambas3-gb-sdl             3.14.3-7             3.14.3-8
                gambas3-gb-sdl-sound             3.14.3-7             3.14.3-8
                     gambas3-gb-sdl2             3.14.3-7             3.14.3-8
               gambas3-gb-sdl2-audio             3.14.3-7             3.14.3-8
                 gambas3-gb-settings             3.14.3-7             3.14.3-8
                   gambas3-gb-signal             3.14.3-7             3.14.3-8
                     gambas3-gb-term             3.14.3-7             3.14.3-8
                     gambas3-gb-util             3.14.3-7             3.14.3-8
                 gambas3-gb-util-web             3.14.3-7             3.14.3-8
                      gambas3-gb-v4l             3.14.3-7             3.14.3-8
                       gambas3-gb-vb             3.14.3-7             3.14.3-8
                      gambas3-gb-web             3.14.3-7             3.14.3-8
                 gambas3-gb-web-feed             3.14.3-7             3.14.3-8
                 gambas3-gb-web-form             3.14.3-7             3.14.3-8
                      gambas3-gb-xml             3.14.3-7             3.14.3-8
                 gambas3-gb-xml-html             3.14.3-7             3.14.3-8
                  gambas3-gb-xml-rpc             3.14.3-7             3.14.3-8
                 gambas3-gb-xml-xslt             3.14.3-7             3.14.3-8
                         gambas3-ide             3.14.3-7             3.14.3-8
                     gambas3-runtime             3.14.3-7             3.14.3-8
                      gambas3-script             3.14.3-7             3.14.3-8
                                gdal              3.0.4-4              3.0.4-5
                               geary           1:3.36.0-1           1:3.36.1-1
                   gentium-plus-font              5.000-3              5.000-4
                           git-annex        8.20200309-35        8.20200309-38
                          git-repair        1.20200102-57        1.20200102-59
                               gitea             1.11.3-1             1.11.3-2
                              gitlab             12.9.0-1             12.9.1-1
                       gitlab-gitaly             12.9.0-1             12.9.1-1
                    gitlab-workhorse             8.27.0-1             8.28.0-1
                             gnucash                3.8-5                3.8-6
                          grub-btrfs              4.2.1-1                4.3-1
                           gscan2pdf              2.6.4-1              2.6.5-1
                         gtranslator             3.34.0-1             3.36.0-1
                 haskell-adjunctions              4.4-132              4.4-134
                       haskell-aeson            1.4.7.1-2            1.4.7.1-3
         haskell-aeson-better-errors          0.9.1.0-166          0.9.1.0-167
                haskell-aeson-compat             0.3.9-84             0.3.9-85
                  haskell-aeson-diff           1.1.0.8-81           1.1.0.8-83
                haskell-aeson-pretty             0.8.8-30             0.8.8-31
                    haskell-aeson-qq             0.8.3-40             0.8.3-41
                  haskell-aeson-yaml           1.0.6.0-14           1.0.6.0-16
               haskell-asn1-encoding             0.9.6-22             0.9.6-23
                  haskell-asn1-parse             0.9.5-22             0.9.5-23
                  haskell-asn1-types              0.3.4-1              0.3.4-2
                haskell-authenticate             1.3.5-87             1.3.5-90
          haskell-authenticate-oauth           1.6.0.1-67           1.6.0.1-69
                         haskell-aws              0.22-19              0.22-22
               haskell-basic-prelude             0.7.0-13             0.7.0-14
              haskell-binary-conduit            1.3.1-101            1.3.1-103
            haskell-binary-instances            1.0.0.1-3            1.0.0.1-4
              haskell-binary-orphans              1.0.1-6              1.0.1-7
               haskell-binary-tagged               0.2-49               0.2-51
                  haskell-blaze-html           0.9.1.2-20           0.9.1.2-21
                haskell-blaze-markup           0.8.2.3-19            0.8.2.4-1
                  haskell-bower-json          1.0.0.1-164          1.0.0.1-165
                       haskell-■■■■■              0.52-24             0.52.1-2
            haskell-bsb-http-chunked           0.0.0.4-85           0.0.0.4-86
   haskell-bytestring-strict-builder           0.4.5.3-59           0.4.5.3-62
     haskell-bytestring-tree-builder           0.2.7.3-37           0.2.7.3-38
                 haskell-casa-client              0.0.1-8             0.0.1-11
                  haskell-casa-types              0.0.1-8             0.0.1-11
                     haskell-cassava           0.5.2.0-21           0.5.2.0-22
          haskell-cassava-megaparsec             2.0.1-23             2.0.1-24
                       haskell-cborg            0.2.2.1-8            0.2.2.1-9
                  haskell-cborg-json            0.2.2.0-8            0.2.2.0-9
                     haskell-charset           0.3.7.1-74           0.3.7.1-75
              haskell-chasingbottoms           1.3.1.7-18            1.3.1.8-1
                  haskell-cheapskate           0.1.1.2-56           0.1.1.2-59
                    haskell-checkers              0.5.5-1              0.5.5-3
                  haskell-cipher-aes           0.2.11-118           0.2.11-119
               haskell-clash-prelude             1.2.0-11             1.2.0-13
              haskell-classy-prelude             1.5.0-28             1.5.0-30
               haskell-clientsession          0.9.1.2-137          0.9.1.2-138
                     haskell-concise          0.1.0.1-163          0.1.0.1-165
                     haskell-conduit              1.3.2-1              1.3.2-3
               haskell-conduit-extra              1.3.5-3              1.3.5-5
                  haskell-config-ini           0.2.4.0-96           0.2.4.0-98
                haskell-configurator          0.3.0.0-111          0.3.0.0-112
                  haskell-connection             0.3.1-27             0.3.1-28
                   haskell-cprng-aes            0.6.1-124            0.6.1-125
                   haskell-criterion           1.5.6.2-21           1.5.6.2-23
       haskell-criterion-measurement           0.1.2.0-34           0.1.2.0-35
         haskell-crypto-cipher-types            0.0.9-118            0.0.9-119
              haskell-crypto-numbers            0.2.7-123            0.2.7-124
               haskell-crypto-pubkey            0.2.8-143            0.2.8-144
         haskell-crypto-pubkey-types            0.4.3-128            0.4.3-129
               haskell-crypto-random            0.0.9-125            0.0.9-126
                  haskell-cryptohash           0.11.9-129           0.11.9-130
          haskell-cryptohash-conduit            0.1.1-354            0.1.1-356
        haskell-cryptohash-cryptoapi             0.1.4-83             0.1.4-84
                  haskell-cryptonite              0.26-33              0.26-34
          haskell-cryptonite-conduit            0.2.2-248            0.2.2-250
             haskell-data-serializer           0.3.4.1-23           0.3.4.1-24
                haskell-data-textual           0.3.0.3-21           0.3.0.3-22
                         haskell-dav             1.3.4-68             1.3.4-71
                        haskell-dbus             1.2.12-1             1.2.12-4
               haskell-dbus-hslogger           0.1.0.1-18           0.1.0.1-21
              haskell-deferred-folds          0.9.10.1-66          0.9.10.1-69
                 haskell-descriptive             0.9.5-96             0.9.5-97
                         haskell-dns             4.0.1-11             4.0.1-12
                haskell-doctemplates             0.8.1-13             0.8.1-14
                     haskell-doctest             0.16.2-6             0.16.3-1
                        haskell-drbg             0.5.5-86             0.5.5-87
        haskell-edit-distance-vector           1.0.0.4-49           1.0.0.4-50
                      haskell-either           5.0.1.1-52           5.0.1.1-54
              haskell-email-validate          2.3.2.12-22          2.3.2.12-23
                   haskell-esqueleto              3.3.2-3              3.3.2-6
          haskell-expiring-cache-map           0.0.6.1-62           0.0.6.1-63
                       haskell-extra              1.7.1-2              1.7.1-3
                 haskell-fast-logger             3.0.1-19             3.0.1-20
                  haskell-fdo-notify            0.3.1-271            0.3.1-274
                        haskell-feed            1.3.0.1-2            1.3.0.1-5
                 haskell-filepattern              0.1.2-7              0.1.2-8
        haskell-first-class-families            0.8.0.0-1            0.8.0.0-2
                       haskell-foldl             1.4.6-19             1.4.6-21
                  haskell-foundation            0.0.25-19            0.0.25-20
                        haskell-free             5.1.3-26             5.1.3-28
                       haskell-gauge             0.2.5-19             0.2.5-20
                haskell-generic-data           0.8.1.0-12            0.8.2.0-3
                haskell-generic-lens           2.0.0.0-11           2.0.0.0-13
                haskell-generics-sop            0.5.0.0-4            0.5.0.0-5
           haskell-genvalidity-hspec            0.7.0.4-7            0.7.0.4-8
        haskell-genvalidity-property            0.5.0.1-7            0.5.0.1-8
           haskell-ghc-lib-parser-ex            8.8.5.8-1            8.8.5.8-2
                          haskell-gi             0.23.0-8            0.23.0-11
                     haskell-githash           0.1.3.3-83           0.1.3.3-85
            haskell-hackage-security           0.6.0.0-56           0.6.0.0-58
             haskell-haddock-library             1.8.0-42             1.8.0-45
                      haskell-hakyll          4.13.2.0-33          4.13.2.0-37
                       haskell-hasql              1.4.2-3              1.4.2-6
                  haskell-hasql-pool             0.5.1-77             0.5.1-80
           haskell-hasql-transaction            1.0.0.1-7           1.0.0.1-10
              haskell-hi-file-parser           0.1.0.0-29           0.1.0.0-30
                haskell-hjsonpointer             1.5.0-80             1.5.0-82
                 haskell-hledger-lib             1.17.1-3             1.17.1-6
                    haskell-hopenpgp             2.9.4-47             2.9.4-50
                        haskell-hosc              0.17-23              0.17-24
                       haskell-hpack            0.33.0-96            0.33.0-98
                    haskell-hslogger           1.3.1.0-21           1.3.1.0-22
                       haskell-hslua           1.0.3.2-24           1.0.3.2-25
         haskell-hslua-module-system             0.2.1-32             0.2.1-33
           haskell-hslua-module-text             0.2.1-41             0.2.1-42
                   haskell-hsopenssl         0.11.4.17-21         0.11.4.17-22
                   haskell-hspec-wai            0.10.1-11            0.10.1-13
              haskell-hspec-wai-json            0.10.1-11            0.10.1-13
                haskell-hsyaml-aeson           0.2.0.0-26           0.2.0.0-27
                haskell-html-conduit           1.3.2.1-55           1.3.2.1-58
                        haskell-http        4000.3.14-155        4000.3.14-157
               haskell-http-api-data           0.4.1.1-24           0.4.1.1-26
                 haskell-http-client           0.6.4.1-24           0.6.4.1-26
             haskell-http-client-tls          0.3.5.3-208          0.3.5.3-210
                 haskell-http-common           0.8.2.0-83           0.8.2.0-85
                haskell-http-conduit          2.3.7.3-100          2.3.7.3-102
               haskell-http-download           0.2.0.0-23           0.2.0.0-25
                haskell-http-streams           0.8.7.1-68           0.8.7.1-71
                  haskell-http-types            0.12.3-49            0.12.3-51
                       haskell-http2             2.0.3-65             2.0.3-67
                  haskell-httpd-shed           0.4.1.1-84           0.4.1.1-86
                         haskell-hxt          9.3.1.18-50          9.3.1.18-52
          haskell-incremental-parser            0.4.0.1-7            0.4.0.1-9
                         haskell-ini             0.4.1-49             0.4.1-50
   haskell-insert-ordered-containers             0.2.3-20             0.2.3-22
                 haskell-interpolate            0.2.0-132            0.2.0-133
                   haskell-invariant             0.5.3-49             0.5.3-50
                  haskell-io-streams           1.5.1.0-52           1.5.1.0-53
          haskell-io-streams-haproxy           1.0.1.0-52           1.0.1.0-53
                     haskell-iproute              1.7.9-2              1.7.9-3
                       haskell-ipynb              0.1-163              0.1-165
                 haskell-ixset-typed                0.5-3                0.5-6
                        haskell-jose           0.8.2.0-69           0.8.2.0-71
                   haskell-js-jquery            3.3.1-394            3.3.1-396
                    haskell-json-ast             0.3.1-58             0.3.1-59
              haskell-kan-extensions              5.2-102              5.2-104
                        haskell-keys            3.12.3-15            3.12.3-17
                        haskell-lens             4.19.1-5             4.19.1-7
                 haskell-lens-action             0.2.4-25             0.2.4-27
                  haskell-lens-aeson               1.1-20               1.1-22
                      haskell-libmpd           0.9.1.0-14           0.9.1.0-15
                     haskell-libyaml             0.1.2-18             0.1.2-20
                       haskell-lucid            2.9.12-23            2.9.12-24
                      haskell-memory            0.15.0-13            0.15.0-14
             haskell-microlens-aeson           2.3.0.4-46           2.3.0.4-47
          haskell-microlens-platform              0.4.1-7              0.4.1-8
                 haskell-microstache          1.0.1.1-141          1.0.1.1-142
                haskell-monad-logger            0.3.32-13            0.3.32-15
            haskell-mono-traversable          1.0.15.1-24          1.0.15.1-26
  haskell-mono-traversable-instances           0.1.0.0-25           0.1.0.0-27
                    haskell-mustache             2.3.1-71             2.3.1-73
          haskell-mutable-containers             0.3.4-22             0.3.4-24
          haskell-neat-interpolation              0.5.1-7             0.5.1-10
                      haskell-nettle             0.3.0-67             0.3.0-68
                     haskell-network            3.1.1.1-1            3.1.1.1-3
                 haskell-network-bsd            2.8.1.0-1            2.8.1.0-2
          haskell-network-byte-order            0.1.4.0-2            0.1.4.0-3
                  haskell-network-ip           0.3.0.3-26           0.3.0.3-27
           haskell-network-multicast              0.3.2-3              0.3.2-4
                 haskell-network-uri           2.6.3.0-51           2.6.3.0-53
                  haskell-network2.8            2.8.0.1-1            2.8.0.1-2
             haskell-openssl-streams           1.2.2.0-54           1.2.2.0-55
                haskell-optics-extra                0.2-6                0.2-7
             haskell-optparse-simple          0.1.1.2-160          0.1.1.2-162
                haskell-pandoc-types              1.20-27              1.20-28
                      haskell-pantry           0.4.0.1-12           0.4.0.1-15
                     haskell-parsers           0.12.10-39           0.12.10-40
                        haskell-path              0.7.0-5              0.7.0-7
                     haskell-path-io             1.6.0-13             1.6.0-15
                  haskell-pcre-heavy           1.0.0.2-84           1.0.0.2-85
                         haskell-pem             0.2.4-78             0.2.4-79
                  haskell-persistent          2.10.5.2-12          2.10.5.2-15
               haskell-persistent-qq           2.9.1.1-59           2.9.1.1-62
           haskell-persistent-sqlite          2.10.6.2-36          2.10.6.2-39
         haskell-persistent-template           2.8.2.3-14           2.8.2.3-17
             haskell-persistent-test            2.0.3.1-8           2.0.3.1-11
                haskell-pgp-wordlist           0.1.0.3-34           0.1.0.3-35
                  haskell-pipes-http            1.0.6-120            1.0.6-122
                     haskell-pointed            5.0.1-138            5.0.1-140
           haskell-postgresql-binary            0.12.2-33            0.12.2-36
               haskell-pretty-simple            3.2.2.0-2            3.2.2.0-3
               haskell-prettyprinter              1.6.1-3              1.6.1-5
 haskell-prettyprinter-ansi-terminal           1.1.1.2-84           1.1.1.2-86
haskell-prettyprinter-convert-ansi-wl-pprint       1.1-81               1.1-83
            haskell-project-template          0.2.0.1-218          0.2.0.1-220
        haskell-quickcheck-instances            0.3.22-24            0.3.22-25
                haskell-rank2classes                1.4-2                1.4-3
                      haskell-rebase              1.6.1-1              1.6.1-4
           haskell-recursion-schemes              5.1.3-3              5.1.3-5
                    haskell-reducers            3.12.3-88            3.12.3-90
                    haskell-rerebase              1.6.1-1              1.6.1-4
                         haskell-rio           0.1.14.1-5           0.1.14.1-6
                 haskell-rio-orphans           0.1.1.0-94           0.1.1.0-96
             haskell-rio-prettyprint           0.1.0.0-46           0.1.0.0-48
                         haskell-rsa             2.4.1-15             2.4.1-16
                    haskell-safecopy            0.10.2-29            0.10.2-32
                       haskell-sandi               0.5-99              0.5-101
                         haskell-sbv               8.6-52               8.6-54
                   haskell-securemem            0.1.10-80            0.1.10-81
                   haskell-selective                0.4-4              0.4.1-1
               haskell-semigroupoids             5.3.4-21             5.3.4-23
                   haskell-serialise            0.2.2.0-8            0.2.2.0-9
                     haskell-servant              0.17-15              0.17-17
              haskell-servant-server              0.17-15              0.17-18
             haskell-servant-swagger             1.1.8-16             1.1.8-19
                       haskell-shake            0.18.5-60            0.18.5-62
                 haskell-shakespeare            2.0.24-18            2.0.24-20
             haskell-simple-sendfile            0.2.30-47            0.2.30-49
                  haskell-singletons               2.6-27               2.6-29
                 haskell-skylighting           0.8.3.2-48           0.8.3.2-51
            haskell-skylighting-core           0.8.3.2-48           0.8.3.2-51
                   haskell-snap-core           1.0.4.1-61           1.0.4.1-63
                 haskell-snap-server          1.1.1.1-174          1.1.1.1-177
                       haskell-socks             0.6.1-21             0.6.1-22
                    haskell-sop-core            0.5.0.0-4            0.5.0.1-1
                   haskell-sourcemap            0.1.6-172            0.1.6-173
               haskell-src-exts-util             0.2.5-45             0.2.5-46
                  haskell-statistics          0.15.2.0-11          0.15.2.0-12
                       haskell-store             0.7.2-20             0.7.2-22
           haskell-streaming-commons           0.2.1.2-15           0.2.1.2-16
                    haskell-swagger2                2.5-3                2.5-6
           haskell-tagstream-conduit          0.5.5.3-344          0.5.5.3-347
       haskell-tamarin-prover-theory             1.4.1-74             1.4.1-75
                 haskell-tar-conduit             0.3.2-65             0.3.2-67
                   haskell-tasty-lua              0.2.2-7              0.2.2-8
                     haskell-texmath          0.12.0.1-41          0.12.0.1-43
                haskell-text-builder           0.6.6.1-27           0.6.6.1-30
                  haskell-text-short             0.1.3-25             0.1.3-26
                   haskell-text-show              3.8.5-3              3.8.5-4
                         haskell-tls              1.5.4-7              1.5.4-8
         haskell-tls-session-manager             0.0.4-31             0.0.4-32
                   haskell-tree-diff               0.1-74               0.1-77
                    haskell-trifecta               2.1-31               2.1-34
                      haskell-turtle             1.5.17-5             1.5.17-7
                 haskell-type-errors           0.2.0.0-17           0.2.0.0-18
                    haskell-uniplate            1.6.12-70            1.6.12-71
                   haskell-unix-time             0.4.7-28             0.4.7-29
        haskell-unordered-containers          0.2.10.0-35          0.2.10.0-36
                  haskell-uri-encode           1.5.0.5-61           1.5.0.5-63
                       haskell-vault           0.3.1.3-22           0.3.1.3-23
            haskell-vector-instances              3.4-172              3.4-174
                         haskell-wai           3.2.2.1-41           3.2.2.1-45
              haskell-wai-app-static           3.1.7.1-62           3.1.7.1-65
                 haskell-wai-conduit          3.0.0.4-190          3.0.0.4-192
                    haskell-wai-cors             0.2.7-39             0.2.7-41
                   haskell-wai-extra          3.0.29.1-30          3.0.29.1-32
          haskell-wai-handler-launch           3.0.3.1-31           3.0.3.1-33
                  haskell-wai-logger             2.3.6-59             2.3.6-61
       haskell-wai-middleware-static             0.8.3-24             0.8.3-26
              haskell-wai-websockets          3.0.1.2-129          3.0.1.2-131
                        haskell-warp             3.3.9-14             3.3.9-16
                    haskell-warp-tls            3.2.11-50            3.2.11-52
                  haskell-websockets          0.12.7.0-18          0.12.7.0-19
            haskell-wl-pprint-extras          3.5.0.5-139          3.5.0.5-141
          haskell-wl-pprint-terminfo          3.7.1.4-139          3.7.1.4-141
                        haskell-wreq          0.5.3.2-171          0.5.3.2-173
                        haskell-x509             1.7.5-54             1.7.5-55
                  haskell-x509-store             1.6.7-53             1.6.7-54
                 haskell-x509-system            1.6.6-121            1.6.6-122
             haskell-x509-validation            1.6.11-53            1.6.11-54
                      haskell-xcffib             0.9.0-23             0.9.0-25
                 haskell-xml-conduit            1.9.0.0-5            1.9.0.0-8
                  haskell-xml-hamlet           0.5.0.1-68           0.5.0.1-71
                haskell-xss-sanitize             0.3.6-98            0.3.6-100
                        haskell-yaml           0.11.3.0-9          0.11.3.0-11
                       haskell-yesod           1.6.0.1-66           1.6.0.1-69
                  haskell-yesod-auth             1.6.10-4             1.6.10-7
                  haskell-yesod-core          1.6.17.3-24          1.6.17.3-27
               haskell-yesod-default            1.2.0-707            1.2.0-710
                  haskell-yesod-form            1.6.7-145            1.6.7-148
            haskell-yesod-persistent           1.6.0.4-90           1.6.0.4-93
                haskell-yesod-static          1.6.0.1-347          1.6.0.1-350
                  haskell-yesod-test            1.6.9-106            1.6.9-109
                            hasktags            0.71.2-64            0.71.2-65
                           hedgewars             1.0.0-53             1.0.0-55
                             hiredis             0.14.0-1             0.14.1-1
                             hledger           1.17.1.1-4           1.17.1.1-7
                          hledger-ui           1.17.1.1-6          1.17.1.1-10
                         hledger-web             1.17.1-9            1.17.1-12
                               hlint            2.2.11-33            2.2.11-35
                              hoogle         5.0.17.15-21         5.0.17.15-24
                      hopenpgp-tools             0.23.1-7            0.23.1-10
                               idris            1.3.2-108            1.3.2-111
                          jupyterlab              2.0.1-1              2.0.1-2
                   jupyterlab_server              1.0.7-1              1.1.0-1
              kconfig-hardened-check              0.5.3-1              0.5.5-1
                            kmymoney              5.0.8-1              5.0.8-2
                            lib3mf-1              1.8.1-3              1.8.1-4
      libreoffice-extension-texmaths               0.48-1             0.48.1-1
                 libretro-beetle-psx               2272-1               2277-1
              libretro-beetle-psx-hw               2272-1               2277-1
                      libretro-bsnes              1:525-1             1:1196-1
                    libretro-flycast               4099-1               4114-1
                       libretro-mgba               6697-1               6699-1
                     libretro-ppsspp              26706-1              26779-1
                    libretro-scummvm              93162-1              93164-1
              libretro-shaders-slang                721-1                725-1
                                llpp                 31-3                 31-4
                              lutris              0.5.4-2              0.5.5-2
                                 lxc            1:4.0.0-1            1:4.0.0-2
                                mat2             0.10.1-1             0.11.0-1
             mkinitcpio-systemd-tool                 27-1                 28-1
                  nodejs-lts-dubnium            10.19.0-1            10.19.0-2
                             osquery              4.2.0-1              4.2.0-2
             otf-fantasque-sans-mono              1.8.0-1              1.8.0-2
                              packer              1.5.4-2              1.5.5-1
                            pageedit              1.1.1-1              1.2.0-1
                              pandoc             2.9.2-76            2.9.2.1-2
                     pandoc-citeproc              0.17-57              0.17-61
                     pandoc-crossref           0.3.6.2-54           0.3.6.2-58
                            pdf2djvu             0.9.17-1             0.9.17-2
                               peony              2.1.0-1              2.1.1-1
                           perl-gtk3              0.035-1              0.037-1
                    perl-test-simple           1.302173-1           1.302174-1
                           pflogsumm              1.1.4-1              1.1.5-1
                            pgadmin4               4.18-1               4.19-1
                           postgrest            6.0.2-110            6.0.2-114
                    pyopencl-headers         1:2019.1.2-3         1:2019.1.2-4
                       python-celery              4.3.0-4              4.4.2-1
                    python-chameleon              3.6.2-2              3.7.0-1
                      python-dephell              0.8.0-1              0.8.2-1
                      python-dropbox              9.4.0-3              9.5.0-1
                    python-fonttools              4.6.0-1              4.6.0-2
                         python-gdal              3.0.4-4              3.0.4-5
     python-google-api-python-client             1.7.11-4              1.8.0-1
                  python-lark-parser              0.8.3-1              0.8.5-1
                      python-msgpack              0.6.2-3              1.0.0-1
                     python-pyopencl         1:2019.1.2-3         1:2019.1.2-4
                    python-pyperclip              1.7.0-5              1.8.0-1
                        python-quart             0.11.3-1             0.11.4-1
                       python-stestr              3.0.0-1              3.0.1-1
                         python-tqdm             4.44.0-1             4.44.1-1
                  python-zope-schema              5.0.1-1              6.0.0-1
                         qbittorrent              4.2.1-1              4.2.2-1
                     qbittorrent-nox              4.2.1-1              4.2.2-1
                           qmapshack             1.14.0-1             1.14.1-1
                                qmmp              1.3.6-2              1.3.7-1
              rapid-photo-downloader             0.9.18-1             0.9.20-1
                        rdiff-backup              1.3.0-1              2.0.0-1
                              recoll             1.26.5-1             1.26.6-1
                      rime-cantonese     0.0.0.20200325-1     0.0.0.20200331-2
                             ripgrep             12.0.0-1             12.0.1-1
                           rng-tools                6.9-1               6.10-1
                             rocksdb              6.5.3-1              6.7.3-1
                            rsibreak            0.12.11-1            0.12.12-1
                        ruby-faraday              1.0.0-1              1.0.1-1
             ruby-faraday-middleware             0.14.0-1              1.0.0-1
                             samurai                1.0-1                1.1-1
                             scribus              1.5.5-8              1.5.5-9
                            sdrangel             4.12.1-2                    -
                     sdrangel-sse4.1             4.12.1-2                    -
                          shellcheck            0.7.0-203            0.7.0-207
                               sigil              1.1.0-1              1.2.1-1
                            smbnetfs              0.6.1-1              0.6.2-1
                               sopel              6.6.9-2              7.0.0-1
                               stack    2.1.3.20200310-32    2.1.3.20200310-36
                strip-nondeterminism              0.041-4              1.6.3-1
                     stylish-haskell          0.11.0.0-13          0.11.0.0-14
                         switchboard              2.3.8-1              2.3.9-1
                      tamarin-prover            1.4.1-311            1.4.1-314
                                tang                  7-6                  7-7
                             taskell           1.9.2.0-65           1.9.2.0-68
                    telegram-desktop             1.9.21-3              2.0.0-1
                            texworks              0.6.5-1              0.6.5-2
                         tidalcycles             1.4.8-13             1.4.8-14
                         tpm2-pkcs11              1.1.0-1              1.2.0-1
             ttf-fantasque-sans-mono              1.8.0-1              1.8.0-2
                  ttf-jetbrains-mono              1.0.4-1              1.0.5-1
              ttf-nerd-fonts-symbols              2.1.0-1              2.1.0-2
                 ukui-control-center            2.0.1.1-2              2.0.2-1
                        ukui-greeter              1.2.3-1              1.2.4-1
                          ukui-media              2.0.1-1              2.0.2-1
                           ukui-menu              2.0.3-1              2.0.4-1
                          ukui-panel              2.0.3-1              2.0.4-1
                        ukui-sidebar              1.1.0-1              1.1.1-1
                  ukui-window-switch              2.0.0-1              2.0.1-1
         v2ray-domain-list-community       202003261452-1       202003301423-1
                         vapoursynth                R49-1                R49-2
                              vegeta             12.8.2-1             12.8.3-1
                         vim-airline               0.10-1               0.11-1
                  vim-airline-themes      r1321.3bfe1d0-1      r1386.63b66df-1
                        vim-nerdtree              6.4.2-1              6.4.3-1
        wingpanel-indicator-datetime              2.2.1-1              2.2.2-1
                                 xca              2.2.0-1              2.2.1-1
                              xmobar              0.33-22              0.33-25
                             you-get           0.4.1423-1           0.4.1432-1
                   zathura-pdf-mupdf              0.3.5-2              0.3.5-3
                              libolm                    -              3.1.4-2
                  libretro-bsnes2014                    -              1:566-1
                             maturin                    -              0.7.9-1
                        pari-elldata                    -           20190912-2
                         pari-galpol                    -           20180625-2
                        pari-seadata                    -           20090618-2
                   perl-sub-override                    -               0.09-1
           python-dephell-changelogs                    -              0.0.1-1
           python-flask-security-too                    -              3.3.3-1
                     python-graphviz                    -             0.13.2-2
                   python-matrix-nio                    -             0.10.0-1
                python-mypy-protobuf                    -               1.20-1
                          python-olm                    -              3.1.4-2
                 python-unicodedata2                    -       13.0.0.post2-1
                      weechat-matrix                    -              0.1.0-1


:: Different overlay package(s) in repository core x86_64

-------------------------------------------------------------------------------
                             PACKAGE           2020-03-29           2020-03-31
-------------------------------------------------------------------------------
                             linux56 5.6rc7.d0309.g16fbf79-1           5.6.0-2
                     linux56-headers 5.6rc7.d0309.g16fbf79-1           5.6.0-2


:: Different sync package(s) in repository core x86_64

-------------------------------------------------------------------------------
                             PACKAGE           2020-03-29           2020-03-31
-------------------------------------------------------------------------------
                            automake             1.16.1-2             1.16.2-1
                            iana-etc           20200311-1           20200327-1
                          libnghttp2             1.39.2-2             1.40.0-1
                                perl             5.30.1-1             5.30.2-1
                              sdparm               1.10-3               1.11-1


:: Different overlay package(s) in repository extra x86_64

-------------------------------------------------------------------------------
                             PACKAGE           2020-03-29           2020-03-31
-------------------------------------------------------------------------------
                   libva-mesa-driver           20.0.2-0.1                    -
                linux56-nvidia-340xx          340.108-0.8            340.108-1
                linux56-nvidia-390xx          390.132-0.8            390.132-1
                linux56-nvidia-418xx          418.113-0.8            418.113-1
                linux56-nvidia-430xx           430.64-0.8             430.64-1
                linux56-nvidia-435xx           435.21-0.8             435.21-1
                linux56-nvidia-440xx           440.64-0.8             440.64-1
                    linux56-tp_smapi             0.43-0.8               0.43-1
                 linux56-vhba-module         20200106-0.8           20200106-1
                         linux56-zfs            0.8.3-0.8              0.8.3-1
                                mesa           20.0.2-0.1                    -
                          mesa-vdpau           20.0.2-0.1                    -
                         opencl-mesa           20.0.2-0.1                    -
                           pamac-cli              9.4.0-4              9.4.0-6
                       pamac-cli-dev              9.4.0-3              9.4.0-6
                        pamac-common              9.4.0-4              9.4.0-6
                    pamac-common-dev              9.4.0-3              9.4.0-6
                pamac-flatpak-plugin              9.4.0-4              9.4.0-6
            pamac-flatpak-plugin-dev              9.4.0-3              9.4.0-6
                           pamac-gtk              9.4.0-4              9.4.0-6
                       pamac-gtk-dev              9.4.0-3              9.4.0-6
                   pamac-snap-plugin              9.4.0-4              9.4.0-6
               pamac-snap-plugin-dev              9.4.0-3              9.4.0-6
             pamac-tray-appindicator              9.4.0-4              9.4.0-6
         pamac-tray-appindicator-dev              9.4.0-3              9.4.0-6
                        vulkan-intel           20.0.2-0.1                    -
                   vulkan-mesa-layer           20.0.2-0.1                    -
                       vulkan-radeon           20.0.2-0.1                    -
                         xorg-server             1.20.7-1             1.20.8-1
                  xorg-server-common             1.20.7-1             1.20.8-1
                   xorg-server-devel             1.20.7-1             1.20.8-1
                  xorg-server-xephyr             1.20.7-1             1.20.8-1
                   xorg-server-xnest             1.20.7-1             1.20.8-1
                    xorg-server-xvfb             1.20.7-1             1.20.8-1
                xorg-server-xwayland             1.20.7-1             1.20.8-1
                                 ldb                    -            1:2.0.8-1
                         libwbclient                    -             4.11.6-1
                               samba                    -             4.11.6-1
                           smbclient                    -             4.11.6-1


:: Different sync package(s) in repository extra x86_64

-------------------------------------------------------------------------------
                             PACKAGE           2020-03-29           2020-03-31
-------------------------------------------------------------------------------
                                beep              1.4.8-1              1.4.9-1
                          bubblewrap              0.4.0-1              0.4.1-1
                     bubblewrap-suid              0.4.0-1              0.4.1-1
                              c-ares             1.15.0-1             1.16.0-1
                            calligra             3.1.0-29             3.1.0-30
                         gnome-shell 1:3.36.0+35+gd9a75412c-1       1:3.36.1-1
              gnome-shell-extensions             3.36.0-1             3.36.1-1
                                 gsm             1.0.18-1             1.0.19-1
                         http-parser              2.9.3-1              2.9.4-1
                            inkscape            0.92.4-14            0.92.4-15
                           intel-tbb             2020.1-1             2020.2-1
                          kitinerary            19.12.3-2            19.12.3-3
                           libbluray              1.2.0-1              1.2.0-3
                             libgit2           1:0.99.0-2           1:0.99.0-3
               libnautilus-extension             3.36.1-1           3.36.1.1-1
                            liborcus             0.15.3-1             0.15.4-1
                   libreoffice-fresh              6.4.2-1              6.4.2-2
               libreoffice-fresh-sdk              6.4.2-1              6.4.2-2
                   libreoffice-still              6.3.5-3              6.3.5-4
               libreoffice-still-sdk              6.3.5-3              6.3.5-4
                          libsynctex         2019.51075-7         2019.51075-8
                libtorrent-rasterbar            1:1.2.4-1            1:1.2.5-1
                            libunrar            1:5.9.1-1            1:5.9.2-1
                   libva-mesa-driver             19.3.4-2             20.0.2-1
                              libzip              1.5.2-2              1.6.1-1
                                mesa             19.3.4-2             20.0.2-1
                          mesa-vdpau             19.3.4-2             20.0.2-1
                               meson             0.53.2-1             0.54.0-1
                                mutt             1.13.4-2             1.13.5-1
                              mutter 3.36.0+24+g23da6c242-1           3.36.1-1
                            nautilus             3.36.1-1           3.36.1.1-1
                             nghttp2             1.39.2-1             1.40.0-1
                         opencl-mesa             19.3.4-2             20.0.2-1
               perl-template-toolkit              3.007-1              3.008-1
                            pipewire              0.3.1-1              0.3.2-1
                       pipewire-docs              0.3.1-1              0.3.2-1
                       pipewire-jack              0.3.1-1              0.3.2-1
                      pipewire-pulse              0.3.1-1              0.3.2-1
                              polari             3.36.0-1             3.36.1-1
                             poppler             0.86.1-1             0.87.0-1
                        poppler-glib             0.86.1-1             0.87.0-1
                         poppler-qt5             0.86.1-1             0.87.0-1
                               pygtk             2.24.0-8                    -
                   python-virtualenv             16.2.0-1            20.0.15-1
               python-zope-interface              4.7.2-1              5.0.2-1
                  python2-virtualenv             16.2.0-1            20.0.15-1
                        python2-zbar               0.23-2                    -
              python2-zope-interface              4.7.2-1              5.0.2-1
                            qt5-base             5.14.1-3             5.14.1-4
             qt5-xcb-private-headers             5.14.1-3             5.14.1-4
                          stellarium             0.19.3-1             0.20.0-1
                              tevent           1:0.10.1-2           1:0.10.2-1
                         texlive-bin         2019.51075-7         2019.51075-8
                               unrar            1:5.9.1-1            1:5.9.2-1
                        vulkan-intel             19.3.4-2             20.0.2-1
                   vulkan-mesa-layer             19.3.4-2             20.0.2-1
                       vulkan-radeon             19.3.4-2             20.0.2-1
                      wireguard-dkms       0.0.20200318-1       1.0.20200330-1
                xfce4-clipman-plugin              1.4.4-1              1.6.0-1
                   xfce4-screensaver              0.1.9-3             0.1.10-1
                      xfce4-terminal            0.8.9.1-1            0.8.9.2-1
                         xorg-server             1.20.7-1             1.20.8-1
                  xorg-server-common             1.20.7-1             1.20.8-1
                   xorg-server-devel             1.20.7-1             1.20.8-1
                  xorg-server-xephyr             1.20.7-1             1.20.8-1
                   xorg-server-xnest             1.20.7-1             1.20.8-1
                    xorg-server-xvfb             1.20.7-1             1.20.8-1
                xorg-server-xwayland             1.20.7-1             1.20.8-1
                                zbar               0.23-2               0.23-3
                            zbar-gtk               0.23-2               0.23-3
                             zbar-qt               0.23-2               0.23-3
                         python-zbar                    -               0.23-3


:: Different overlay package(s) in repository multilib x86_64

-------------------------------------------------------------------------------
                             PACKAGE           2020-03-29           2020-03-31
-------------------------------------------------------------------------------
             lib32-libva-mesa-driver           20.0.2-0.1                    -
                          lib32-mesa           20.0.2-0.1                    -
                    lib32-mesa-vdpau           20.0.2-0.1                    -
                   lib32-opencl-mesa           20.0.2-0.1                    -
                  lib32-vulkan-intel           20.0.2-0.1                    -
                 lib32-vulkan-radeon           20.0.2-0.1                    -


:: Different sync package(s) in repository multilib x86_64

-------------------------------------------------------------------------------
                             PACKAGE           2020-03-29           2020-03-31
-------------------------------------------------------------------------------
                      lib32-keyutils                1.6-1              1.6.1-1
             lib32-libva-mesa-driver             19.3.4-3             20.0.2-1
                          lib32-mesa             19.3.4-3             20.0.2-1
                    lib32-mesa-vdpau             19.3.4-3             20.0.2-1
                   lib32-opencl-mesa             19.3.4-3             20.0.2-1
                  lib32-vulkan-intel             19.3.4-3             20.0.2-1
                 lib32-vulkan-radeon             19.3.4-3             20.0.2-1
                            lib32-xz              5.2.4-1              5.2.5-1


No issue, everything went smoothly
Yes there was an issue. I was able to resolve it myself.(Please post your solution)
Yes i am currently experiencing an issue due to the update. (Please post about it)
Check if your mirror has already synced: