Hello community,
here is another Testing Update for you: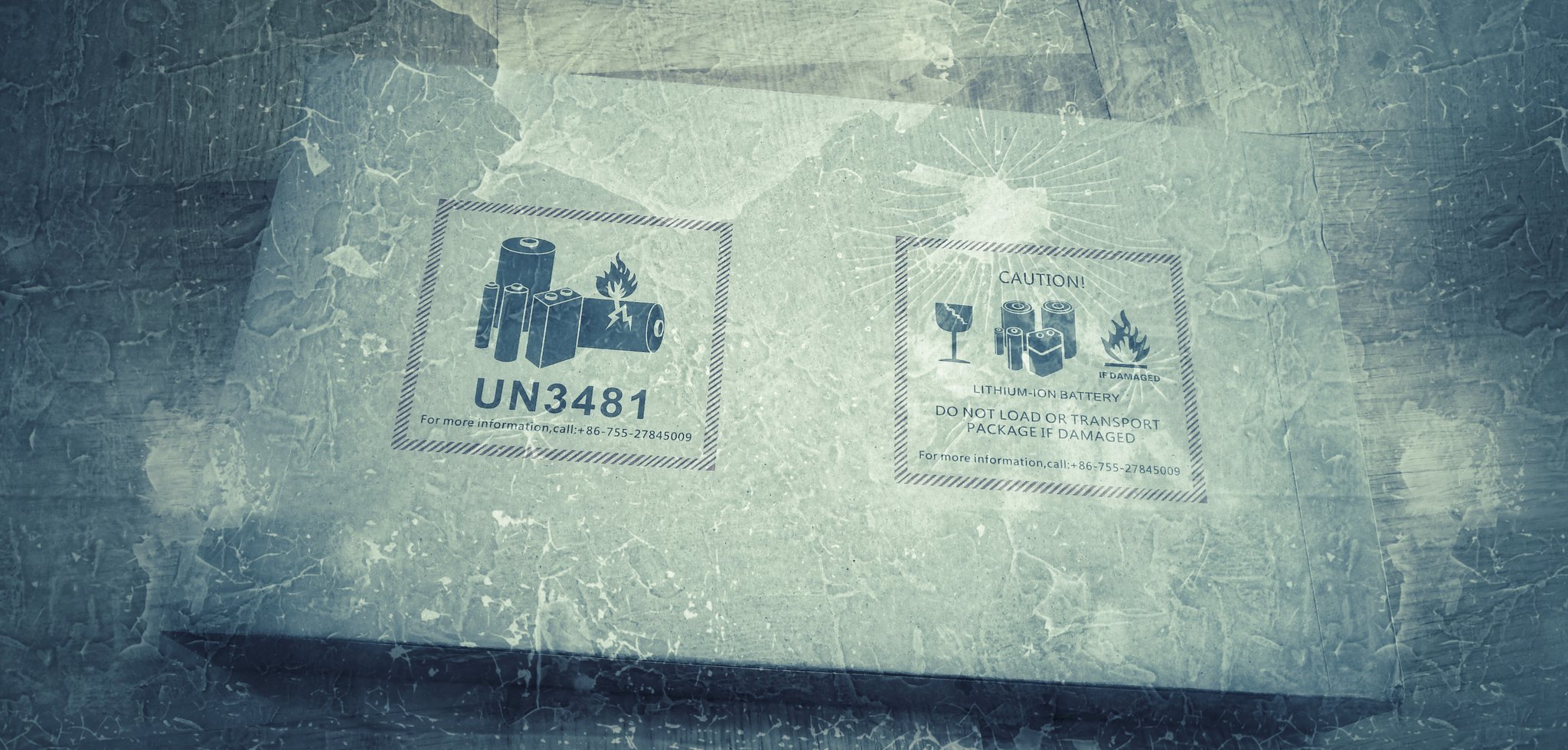 ... there will be some device in a small form factor available soon.
Some feature-updates:
Most of our Kernels got updated
Systemd is now at 245.4
More fixes to our Calamares installer
Mesa got updated to 20.0.3
The usual upstream updates including Haskell and Python
If you like following latest Plasma development you may also like to check out our current version of manjaro-kde-dev, which we build on a regular basis against kde-git master packages. Also check out our current 19.0.2 ISOs and give us the needed feedback. You might also want to give our latest spin with NX-Desktop a try ...
As always we appreciate your input and feedback for the updates.
---
Upstream notice
Arch updated their default compression to zstd. We adopted to the same standard. More and more packages will have the zst extension from now on. If you get for what ever reason an error with ZSTD not supported as archive format you can do this:
sudo pacman -Syy
sudo pacman -S pacman-static
sudo pacman-static -Syyu

---
Our current supported kernels
linux316 3.16.82
linux44 4.4.218
linux49 4.9.218
linux414 4.14.175
linux419 4.19.114
linux54 5.4.30
linux55 5.5.15
linux56 5.6.2
linux419-rt 4.19.106_rt45
linux54-rt 5.4.28_rt19
Package Changes (Thu Apr 2 22:02:30 CEST 2020)
testing community x86_64: 609 new and 608 removed package(s)
testing core x86_64: 22 new and 22 removed package(s)
testing extra x86_64: 146 new and 145 removed package(s)
testing multilib x86_64: 7 new and 7 removed package(s)
:: Different overlay package(s) in repository community x86_64

-------------------------------------------------------------------------------
                             PACKAGE           2020-04-01           2020-04-03
-------------------------------------------------------------------------------
                         edid-decode       r420.9975e56-1       r421.8a55ba2-1
                            hw-probe 1.5+28.gc536ebeeab-1 1.5+29.gbc1d234f80-1


:: Different sync package(s) in repository community x86_64

-------------------------------------------------------------------------------
                             PACKAGE           2020-04-01           2020-04-03
-------------------------------------------------------------------------------
                                agda             2.6.1-14             2.6.1-16
                              awxkit              9.3.0-1             10.0.0-1
                                 bpf                5.5-1                5.6-1
                                c2hs            0.28.6-79            0.28.6-80
                       cabal-install           3.0.0.0-68           3.0.0.0-69
                               cgrep            6.6.32-15            6.6.32-16
               cgroup_event_listener                5.5-1                5.6-1
                             cockpit                215-1                216-1
                   cockpit-dashboard                215-1                216-1
                         cockpit-pcp                215-1                216-1
                         coin-or-cbc             2.10.5-1             2.10.5-2
                            cpupower                5.5-1                5.6-1
                             cryptol             2.8.0-93             2.8.0-94
                               darcs           2.14.2-203           2.14.2-204
                                dfmt             0.11.0-1             0.11.0-2
                               dhall             1.31.0-1             1.31.0-2
                          dhall-bash             1.0.29-1             1.0.29-2
                          dhall-json              1.6.3-1              1.6.3-2
                              docker          1:19.03.8-1          1:19.03.8-2
                              fcitx5     0.0.0.20200331-1     0.0.0.20200402-1
               fcitx5-chinese-addons     0.0.0.20200331-1     0.0.0.20200402-1
                          fcitx5-gtk     0.0.0.20200331-1     0.0.0.20200402-1
                           fcitx5-qt     0.0.0.20200325-1     0.0.0.20200402-1
                         fcitx5-rime     0.0.0.20200322-1     0.0.0.20200402-1
               firefox-decentraleyes             2.0.13-1             2.0.14-1
                           flameshot              0.6.0-3              0.6.0-4
                           git-annex         8.20200330-1         8.20200330-2
                          git-repair        1.20200102-59        1.20200102-60
                               gitea             1.11.3-2             1.11.4-1
                              gitlab             12.9.1-1             12.9.2-1
                       gitlab-gitaly             12.9.1-1             12.9.2-1
                           go-md2man              2.0.0-2              2.0.0-3
                 haskell-adjunctions              4.4-134              4.4-135
                       haskell-aeson            1.4.7.1-3            1.4.7.1-4
         haskell-aeson-better-errors          0.9.1.0-167          0.9.1.0-168
                haskell-aeson-compat             0.3.9-85             0.3.9-86
                  haskell-aeson-diff           1.1.0.8-83           1.1.0.8-84
                haskell-aeson-pretty             0.8.8-31             0.8.8-32
                    haskell-aeson-qq             0.8.3-41             0.8.3-42
                  haskell-aeson-yaml           1.0.6.0-16           1.0.6.0-17
                  haskell-alsa-mixer             0.3.0-26             0.3.0-27
               haskell-ansi-terminal            0.10.3-10            0.10.3-16
              haskell-ansi-wl-pprint             0.6.9-30             0.6.9-36
               haskell-asn1-encoding             0.9.6-23             0.9.6-24
                  haskell-asn1-parse             0.9.5-23             0.9.5-24
                  haskell-asn1-types              0.3.4-2              0.3.4-3
                       haskell-async              2.2.2-5              2.2.2-6
                haskell-atomic-write            0.2.0.7-2            0.2.0.7-3
                  haskell-attoparsec           0.13.2.4-1           0.13.2.4-2
          haskell-attoparsec-iso8601           1.0.1.0-55           1.0.1.0-56
                haskell-authenticate             1.3.5-90             1.3.5-91
          haskell-authenticate-oauth           1.6.0.1-69           1.6.0.1-70
                 haskell-auto-update             0.1.6-45             0.1.6-46
                         haskell-aws              0.22-22              0.22-23
       haskell-base-compat-batteries            0.11.1-18            0.11.1-24
                haskell-base-orphans             0.8.2-20             0.8.2-26
           haskell-base64-bytestring           1.0.0.3-12           1.0.0.3-13
               haskell-basic-prelude             0.7.0-14             0.7.0-15
                     haskell-bencode            0.6.1.1-2            0.6.1.1-3
                  haskell-bifunctors             5.5.7-10             5.5.7-11
              haskell-binary-conduit            1.3.1-103            1.3.1-104
            haskell-binary-instances            1.0.0.1-4            1.0.0.1-5
              haskell-binary-orphans              1.0.1-7              1.0.1-8
               haskell-binary-tagged               0.2-51               0.2-52
                  haskell-blaze-html           0.9.1.2-21           0.9.1.2-22
                haskell-blaze-markup            0.8.2.4-1            0.8.2.4-2
                  haskell-bower-json          1.0.0.1-165          1.0.0.1-166
                       haskell-boxes             0.1.5-38             0.1.5-39
                       haskell-■■■■■             0.52.1-2             0.52.1-3
            haskell-bsb-http-chunked           0.0.0.4-86           0.0.0.4-87
   haskell-bytestring-strict-builder           0.4.5.3-62           0.4.5.3-63
     haskell-bytestring-tree-builder           0.2.7.3-38           0.2.7.3-39
                         haskell-bz2           1.0.0.2-15           1.0.0.2-16
                       haskell-cairo          0.13.8.0-18          0.13.8.0-19
                  haskell-call-stack             0.2.0-26             0.2.0-32
                 haskell-casa-client             0.0.1-11             0.0.1-12
                  haskell-casa-types             0.0.1-11             0.0.1-12
            haskell-case-insensitive            1.2.1.0-5            1.2.1.0-6
                     haskell-cassava           0.5.2.0-22           0.5.2.0-23
          haskell-cassava-megaparsec             2.0.1-24             2.0.1-25
                       haskell-cborg            0.2.2.1-9           0.2.2.1-10
                  haskell-cborg-json            0.2.2.0-9           0.2.2.0-10
                     haskell-charset           0.3.7.1-75           0.3.7.1-76
              haskell-chasingbottoms            1.3.1.8-1            1.3.1.8-2
                  haskell-cheapskate           0.1.1.2-59           0.1.1.2-60
                    haskell-checkers              0.5.5-3              0.5.5-4
                       haskell-chell               0.5-35               0.5-36
            haskell-chell-quickcheck           0.2.5.2-34           0.2.5.2-35
                haskell-chunked-data             0.3.1-53             0.3.1-54
                  haskell-cipher-aes           0.2.11-119           0.2.11-120
               haskell-clash-prelude             1.2.0-14             1.2.0-15
              haskell-classy-prelude             1.5.0-30             1.5.0-31
               haskell-clientsession          0.9.1.2-138          0.9.1.2-139
                   haskell-cmark-gfm             0.2.1-18             0.2.1-19
                      haskell-colour             2.3.5-34             2.3.5-40
                     haskell-comonad             5.0.6-18             5.0.6-19
                     haskell-concise          0.1.0.1-165          0.1.0.1-166
           haskell-concurrent-output           1.10.11-14           1.10.11-15
           haskell-concurrent-supply             0.1.8-10             0.1.8-11
                     haskell-conduit              1.3.2-3              1.3.2-4
               haskell-conduit-extra              1.3.5-5              1.3.5-6
                  haskell-config-ini           0.2.4.0-98           0.2.4.0-99
                haskell-configurator          0.3.0.0-112          0.3.0.0-113
             haskell-configurator-pg              0.2.1-1              0.2.1-2
                  haskell-connection             0.3.1-28             0.3.1-29
                 haskell-constraints               0.12-2               0.12-3
                   haskell-cprng-aes            0.6.1-125            0.6.1-126
                     haskell-critbit           0.2.0.0-56           0.2.0.0-57
                   haskell-criterion           1.5.6.2-23           1.5.6.2-25
       haskell-criterion-measurement           0.1.2.0-35           0.1.2.0-36
            haskell-crypto-api-tests               0.3-50               0.3-51
         haskell-crypto-cipher-types            0.0.9-119            0.0.9-120
              haskell-crypto-numbers            0.2.7-124            0.2.7-125
               haskell-crypto-pubkey            0.2.8-144            0.2.8-145
         haskell-crypto-pubkey-types            0.4.3-129            0.4.3-130
               haskell-crypto-random            0.0.9-126            0.0.9-127
                  haskell-cryptohash           0.11.9-130           0.11.9-131
          haskell-cryptohash-conduit            0.1.1-356            0.1.1-357
        haskell-cryptohash-cryptoapi             0.1.4-84             0.1.4-85
                  haskell-cryptonite              0.26-34              0.26-35
          haskell-cryptonite-conduit            0.2.2-250            0.2.2-251
                    haskell-css-text           0.1.3.0-79           0.1.3.0-80
                  haskell-data-clist           0.1.2.3-22           0.1.2.3-23
                haskell-data-default           0.7.1.1-51           0.7.1.1-52
haskell-data-default-instances-dlist             0.0.1-64             0.0.1-65
                  haskell-data-dword           0.3.1.3-19           0.3.1.3-20
             haskell-data-serializer           0.3.4.1-24           0.3.4.1-25
                haskell-data-textual           0.3.0.3-22           0.3.0.3-23
                         haskell-dav             1.3.4-71             1.3.4-72
                        haskell-dbus             1.2.12-4             1.2.12-5
               haskell-dbus-hslogger           0.1.0.1-21           0.1.0.1-22
                         haskell-dec              0.0.3-5              0.0.3-6
                     haskell-decimal             0.5.1-43             0.5.1-44
              haskell-deferred-folds          0.9.10.1-69          0.9.10.1-70
        haskell-dense-linear-algebra           0.1.0.0-42           0.1.0.0-43
             haskell-deriving-compat              0.5.8-2              0.5.8-3
                 haskell-descriptive             0.9.5-97             0.9.5-98
                haskell-distributive             0.6.1-17             0.6.1-18
                   haskell-djinn-ghc           0.0.2.3-24           0.0.2.3-25
                       haskell-dlist           0.8.0.7-19           0.8.0.7-20
             haskell-dlist-instances           0.1.1.1-13           0.1.1.1-14
                         haskell-dns             4.0.1-12             4.0.1-13
                   haskell-doclayout                0.3-6                0.3-7
                haskell-doctemplates             0.8.1-14             0.8.1-15
                     haskell-doctest             0.16.3-1             0.16.3-2
           haskell-double-conversion           2.0.2.0-24           2.0.2.0-25
                        haskell-drbg             0.5.5-87             0.5.5-88
                  haskell-edisoncore           1.3.2.1-40           1.3.2.1-41
        haskell-edit-distance-vector           1.0.0.4-50           1.0.0.4-51
                      haskell-either           5.0.1.1-54           5.0.1.1-55
              haskell-email-validate          2.3.2.12-23          2.3.2.12-24
                      haskell-emojis               0.1-13               0.1-14
         haskell-enclosed-exceptions             1.0.3-52             1.0.3-53
                 haskell-equivalence             0.3.5-19             0.3.5-20
                      haskell-errors             2.3.0-51             2.3.0-52
                   haskell-esqueleto            3.3.3.0-1            3.3.3.0-2
                  haskell-exceptions            0.10.4-23            0.10.4-24
          haskell-expiring-cache-map           0.0.6.1-63           0.0.6.1-64
                       haskell-extra              1.7.1-3              1.7.1-4
                 haskell-fast-logger             3.0.1-20             3.0.1-21
                    haskell-fclabels             2.0.4-10             2.0.4-11
                  haskell-fdo-notify            0.3.1-274            0.3.1-275
                        haskell-feed            1.3.0.1-5            1.3.0.1-6
         haskell-filepath-bytestring         1.4.2.1.6-13         1.4.2.1.6-14
                 haskell-filepattern              0.1.2-8              0.1.2-9
                  haskell-fingertree           0.1.4.2-33           0.1.4.2-34
        haskell-first-class-families            0.8.0.0-2            0.8.0.0-3
               haskell-fold-debounce           0.2.0.9-14           0.2.0.9-15
                       haskell-foldl             1.4.6-21             1.4.6-22
                  haskell-foundation            0.0.25-20            0.0.25-21
                        haskell-free             5.1.3-28             5.1.3-29
                    haskell-fsnotify           0.3.0.1-90           0.3.0.1-91
                       haskell-gauge             0.2.5-20             0.2.5-21
                haskell-generic-data            0.8.2.0-3            0.8.2.0-4
            haskell-generic-deriving             1.13.1-2             1.13.1-3
                haskell-generic-lens           2.0.0.0-13           2.0.0.0-14
              haskell-generic-random            1.3.0.1-1            1.3.0.1-2
            haskell-geniplate-mirror             0.7.6-12              0.7.7-1
                 haskell-genvalidity           0.10.0.2-1           0.10.0.2-2
           haskell-genvalidity-hspec            0.7.0.4-8            0.7.0.4-9
        haskell-genvalidity-property            0.5.0.1-8            0.5.0.1-9
           haskell-ghc-lib-parser-ex            8.8.5.8-2            8.8.5.8-3
          haskell-ghc-typelits-extra                0.4-1                0.4-2
       haskell-ghc-typelits-knownnat              0.7.2-1              0.7.2-2
   haskell-ghc-typelits-natnormalise              0.7.2-5              0.7.2-6
                          haskell-gi            0.23.0-11            0.23.0-12
                     haskell-githash           0.1.3.3-85           0.1.3.3-86
                        haskell-glib          0.13.8.0-17          0.13.8.0-18
                        haskell-glob            0.10.0-37            0.10.0-38
                      haskell-gnuidn            0.2.2-154            0.2.2-155
                    haskell-graphviz       2999.20.0.4-11       2999.20.0.4-12
                         haskell-gtk            0.15.4-14            0.15.4-15
           haskell-gtk2hs-buildtools          0.13.8.0-11          0.13.8.0-12
            haskell-hackage-security           0.6.0.0-58           0.6.0.0-59
             haskell-haddock-library             1.8.0-45             1.8.0-46
                      haskell-hakyll          4.13.2.0-38          4.13.2.0-39
                        haskell-half               0.3-47               0.3-48
                    haskell-hashable            1.3.0.0-1            1.3.0.0-2
               haskell-hashable-time            0.2.0.2-7            0.2.0.2-8
                  haskell-hashtables           1.2.3.4-20           1.2.3.4-21
                       haskell-hasql              1.4.2-6              1.4.2-7
                  haskell-hasql-pool             0.5.1-80             0.5.1-81
           haskell-hasql-transaction           1.0.0.1-10           1.0.0.1-11
                    haskell-hedgehog             1.0.2-24             1.0.2-25
                        haskell-here           1.2.13-116           1.2.13-117
              haskell-hi-file-parser           0.1.0.0-30           0.1.0.0-31
                    haskell-hinotify               0.4-11               0.4-12
                        haskell-hint           0.9.0.2-12           0.9.0.2-13
                      haskell-hjsmin           0.2.0.4-19           0.2.0.4-20
                haskell-hjsonpointer             1.5.0-82             1.5.0-83
                 haskell-hledger-lib             1.17.1-6             1.17.1-7
                    haskell-hopenpgp             2.9.4-50             2.9.4-51
                        haskell-hosc              0.17-24              0.17-25
                   haskell-hourglass            0.2.12-48            0.2.12-49
                       haskell-hpack            0.33.0-98            0.33.0-99
                    haskell-hslogger           1.3.1.0-22           1.3.1.0-23
                       haskell-hslua              1.1.0-1              1.1.0-2
         haskell-hslua-module-system             0.2.1-34             0.2.1-35
           haskell-hslua-module-text             0.2.1-43             0.2.1-44
                   haskell-hsopenssl         0.11.4.17-22          0.11.4.18-1
                       haskell-hspec             2.7.1-37             2.7.1-38
               haskell-hspec-contrib             0.5.1-38             0.5.1-39
                  haskell-hspec-core             2.7.1-36             2.7.1-37
              haskell-hspec-discover             2.7.1-34             2.7.1-36
          haskell-hspec-expectations             0.8.2-39             0.8.2-45
            haskell-hspec-megaparsec              2.1.0-2              2.1.0-3
                  haskell-hspec-meta             2.6.0-44             2.6.0-50
            haskell-hspec-smallcheck             0.5.2-74             0.5.2-75
                   haskell-hspec-wai            0.10.1-13            0.10.1-14
              haskell-hspec-wai-json            0.10.1-13            0.10.1-14
                      haskell-hsyaml           0.2.1.0-18           0.2.1.0-19
                haskell-hsyaml-aeson           0.2.0.0-27           0.2.0.0-28
                haskell-html-conduit           1.3.2.1-58           1.3.2.1-59
                        haskell-http        4000.3.14-157        4000.3.14-159
               haskell-http-api-data           0.4.1.1-26           0.4.1.1-27
                 haskell-http-client           0.6.4.1-26           0.6.4.1-28
             haskell-http-client-tls          0.3.5.3-210          0.3.5.3-211
                 haskell-http-common           0.8.2.0-85           0.8.2.0-86
                haskell-http-conduit          2.3.7.3-102          2.3.7.3-103
                   haskell-http-date             0.0.8-58             0.0.8-59
               haskell-http-download           0.2.0.0-25           0.2.0.0-26
                  haskell-http-media            0.8.0.0-5            0.8.0.0-6
                haskell-http-streams           0.8.7.1-71           0.8.7.1-74
                  haskell-http-types            0.12.3-51            0.12.3-52
                       haskell-http2             2.0.3-67             2.0.3-68
                  haskell-httpd-shed           0.4.1.1-86           0.4.1.1-88
                       haskell-hunit           1.6.0.0-38           1.6.0.0-44
                         haskell-hxt          9.3.1.18-52          9.3.1.18-53
          haskell-incremental-parser            0.4.0.1-9           0.4.0.1-10
               haskell-infer-license             0.2.0-49             0.2.0-50
                         haskell-ini             0.4.1-50             0.4.1-51
   haskell-insert-ordered-containers             0.2.3-22             0.2.3-23
                 haskell-interpolate            0.2.0-133            0.2.0-134
    haskell-interpolatedstring-perl6             1.0.2-31             1.0.2-32
                   haskell-invariant             0.5.3-50             0.5.3-51
                  haskell-io-streams           1.5.1.0-53           1.5.1.0-54
          haskell-io-streams-haproxy           1.0.1.0-53           1.0.1.0-54
                     haskell-iproute              1.7.9-3              1.7.9-4
                       haskell-ipynb              0.1-165              0.1-166
                 haskell-ixset-typed                0.5-6                0.5-7
            haskell-jira-wiki-markup              1.1.4-1              1.1.4-2
                        haskell-jose           0.8.2.0-71           0.8.2.0-72
                   haskell-js-jquery            3.3.1-396            3.3.1-398
                    haskell-json-ast             0.3.1-59             0.3.1-60
                 haskell-juicypixels              3.3.5-2              3.3.5-3
              haskell-kan-extensions              5.2-104              5.2-105
                        haskell-keys            3.12.3-17            3.12.3-18
                        haskell-lens             4.19.1-7             4.19.1-8
                 haskell-lens-action             0.2.4-27             0.2.4-28
                  haskell-lens-aeson               1.1-22               1.1-23
                      haskell-libmpd           0.9.1.0-15           0.9.1.0-16
                     haskell-libyaml             0.1.2-20             0.1.2-21
                haskell-lifted-async          0.10.0.5-10          0.10.0.5-11
                 haskell-lifted-base          0.2.3.12-65          0.2.3.12-66
                    haskell-listlike             4.6.3-17             4.6.3-18
              haskell-logging-facade             0.3.0-69             0.3.0-70
                      haskell-logict            0.7.0.2-3            0.7.0.2-4
                        haskell-loop             0.3.0-48             0.3.0-49
                       haskell-lucid            2.9.12-24            2.9.12-25
                       haskell-lukko            0.1.1.2-1            0.1.1.2-2
              haskell-markdown-unlit             0.5.0-40             0.5.0-41
              haskell-math-functions            0.3.3.0-9           0.3.3.0-10
                  haskell-megaparsec              8.0.0-2              8.0.0-3
                      haskell-memory            0.15.0-14            0.15.0-15
                    haskell-memotrie            0.6.10-17            0.6.10-18
             haskell-microlens-aeson           2.3.0.4-47           2.3.0.4-48
          haskell-microlens-platform              0.4.1-8              0.4.1-9
                   haskell-microspec           0.2.1.3-19           0.2.1.3-20
                 haskell-microstache          1.0.1.1-142          1.0.1.1-143
                   haskell-mime-mail             0.5.0-27             0.5.0-28
                     haskell-mockery             0.3.5-75             0.3.5-76
               haskell-monad-control           1.0.2.3-65           1.0.2.3-66
               haskell-monad-journal             0.8.1-68             0.8.1-69
                haskell-monad-logger            0.3.32-15            0.3.32-16
                   haskell-monad-par             0.3.5-18             0.3.5-19
                haskell-monad-unlift             0.2.0-92             0.2.0-93
            haskell-mono-traversable          1.0.15.1-26          1.0.15.1-27
  haskell-mono-traversable-instances           0.1.0.0-27           0.1.0.0-28
           haskell-monoid-subclasses              1.0.1-5              1.0.1-6
                    haskell-mustache             2.3.1-73             2.3.1-75
          haskell-mutable-containers             0.3.4-24             0.3.4-25
                  haskell-mwc-random          0.14.0.0-49          0.14.0.0-50
                    haskell-nanospec             0.2.2-26             0.2.2-32
          haskell-neat-interpolation             0.5.1-10             0.5.1-11
                      haskell-nettle             0.3.0-68             0.3.0-69
                     haskell-network            3.1.1.1-3            3.1.1.1-6
                 haskell-network-bsd            2.8.1.0-2            2.8.1.0-3
          haskell-network-byte-order            0.1.4.0-3            0.1.4.0-4
                  haskell-network-ip           0.3.0.3-27           0.3.0.3-28
           haskell-network-multicast              0.3.2-4              0.3.2-5
                 haskell-network-uri           2.6.3.0-53           2.6.3.0-55
                  haskell-network2.8            2.8.0.1-2            2.8.0.1-3
            haskell-newtype-generics             0.5.4-17             0.5.4-18
                haskell-non-negative             0.1.2-40             0.1.2-41
                       haskell-nonce             1.0.7-87             1.0.7-88
                   haskell-one-liner               1.0-17               1.0-18
          haskell-openpgp-asciiarmor             0.1.2-28             0.1.2-29
             haskell-openssl-streams           1.2.2.0-55           1.2.2.0-57
                haskell-optics-extra                0.2-7                0.2-8
        haskell-optparse-applicative          0.15.1.0-26          0.15.1.0-32
            haskell-optparse-generic             1.3.1-12             1.3.1-13
             haskell-optparse-simple          0.1.1.2-162          0.1.1.2-163
                haskell-pandoc-types              1.20-28              1.20-29
                       haskell-pango           0.13.8.0-6           0.13.8.0-7
                      haskell-pantry           0.4.0.1-15           0.4.0.1-16
                     haskell-parsers           0.12.10-40           0.12.10-41
                        haskell-path              0.7.0-7              0.7.0-8
                     haskell-path-io             1.6.0-15             1.6.0-16
                  haskell-pcre-heavy           1.0.0.2-85           1.0.0.2-86
                  haskell-pcre-light           0.4.1.0-25           0.4.1.0-31
                         haskell-pem             0.2.4-79             0.2.4-80
                  haskell-persistent          2.10.5.2-15          2.10.5.2-16
               haskell-persistent-qq           2.9.1.1-62           2.9.1.1-63
           haskell-persistent-sqlite          2.10.6.2-39          2.10.6.2-40
         haskell-persistent-template           2.8.2.3-17           2.8.2.3-18
             haskell-persistent-test           2.0.3.1-11           2.0.3.1-12
                haskell-pgp-wordlist           0.1.0.3-35           0.1.0.3-36
                       haskell-pipes            4.3.13-17            4.3.13-18
                  haskell-pipes-http            1.0.6-122            1.0.6-123
                     haskell-pointed            5.0.1-140            5.0.1-141
           haskell-postgresql-binary            0.12.2-36            0.12.2-37
               haskell-pretty-simple            3.2.2.0-3            3.2.2.0-4
               haskell-prettyprinter              1.6.1-5              1.6.1-6
 haskell-prettyprinter-ansi-terminal           1.1.1.2-86           1.1.1.2-87
haskell-prettyprinter-convert-ansi-wl-pprint       1.1-83               1.1-84
              haskell-process-extras             0.7.4-88             0.7.4-89
                 haskell-profunctors              5.5.2-6              5.5.2-7
            haskell-project-template          0.2.0.1-220          0.2.0.1-221
                   haskell-protolude              0.2.4-5              0.2.4-6
                    haskell-psqueues           0.2.7.2-25           0.2.7.2-26
                  haskell-quickcheck            2.13.2-29               2.14-5
       haskell-quickcheck-assertions             0.3.0-83             0.3.0-84
     haskell-quickcheck-classes-base            0.6.0.0-3            0.6.0.0-4
        haskell-quickcheck-instances            0.3.22-25            0.3.22-26
               haskell-quickcheck-io             0.2.0-57             0.2.0-63
          haskell-quickcheck-unicode           1.0.1.0-39           1.0.1.0-40
                 haskell-ranged-sets             0.4.0-29             0.4.0-30
                haskell-rank2classes                1.4-3                1.4-4
              haskell-raw-strings-qq               1.1-25               1.1-26
                      haskell-rebase              1.6.1-4              1.6.1-5
           haskell-recursion-schemes              5.1.3-5              5.1.3-6
                    haskell-reducers            3.12.3-90            3.12.3-91
                  haskell-reflection             2.1.5-18             2.1.5-19
            haskell-reinterpret-cast             0.1.0-48             0.1.0-49
                     haskell-repline            0.2.2.0-2            0.2.2.0-3
                    haskell-rerebase              1.6.1-4              1.6.1-5
                      haskell-resolv           0.1.1.3-11           0.1.1.3-12
               haskell-resource-pool           0.2.3.2-95           0.2.3.2-96
                   haskell-resourcet              1.2.3-4              1.2.3-5
                       haskell-retry           0.8.1.0-35           0.8.1.0-36
                         haskell-rio           0.1.14.1-6           0.1.14.1-7
                 haskell-rio-orphans           0.1.1.0-96           0.1.1.0-97
             haskell-rio-prettyprint           0.1.0.0-48           0.1.0.0-49
            haskell-rope-utf16-splay            0.3.1.0-2            0.3.1.0-3
                         haskell-rsa             2.4.1-16             2.4.1-17
             haskell-safe-exceptions           0.1.7.0-72           0.1.7.0-73
                    haskell-safecopy            0.10.2-32            0.10.2-33
                       haskell-sandi              0.5-101              0.5-102
                         haskell-say           0.1.0.1-17           0.1.0.1-18
                         haskell-sbv               8.6-54               8.6-55
                  haskell-scientific           0.3.6.2-18           0.3.6.2-19
                   haskell-securemem            0.1.10-81            0.1.10-82
                   haskell-selective              0.4.1-1              0.4.1-2
               haskell-semigroupoids             5.3.4-23             5.3.4-24
                   haskell-serialise            0.2.2.0-9           0.2.2.0-10
                     haskell-servant              0.17-17              0.17-18
              haskell-servant-server              0.17-18              0.17-19
             haskell-servant-swagger             1.1.8-19             1.1.8-20
                       haskell-shake            0.18.5-62            0.18.5-63
                 haskell-shakespeare            2.0.24-20            2.0.24-21
                haskell-shell-escape              0.2.0-2              0.2.0-3
                      haskell-shelly            1.8.1-100            1.8.1-101
        haskell-should-not-typecheck             2.1.0-64             2.1.0-65
             haskell-simple-sendfile            0.2.30-49            0.2.30-50
              haskell-singleton-bool              0.1.5-5              0.1.5-6
                  haskell-singletons               2.6-30               2.6-31
                 haskell-skylighting           0.8.3.2-51           0.8.3.2-52
            haskell-skylighting-core           0.8.3.2-51           0.8.3.2-52
                  haskell-smallcheck             1.1.5-16             1.1.5-17
                   haskell-snap-core           1.0.4.1-63           1.0.4.1-64
                 haskell-snap-server          1.1.1.1-177          1.1.1.1-180
                       haskell-socks             0.6.1-22             0.6.1-23
                   haskell-sourcemap            0.1.6-173            0.1.6-174
                        haskell-spdx            1.0.0.2-1            1.0.0.2-2
              haskell-special-values            0.1.0.0-2            0.1.0.0-3
                       haskell-split           0.2.3.4-18           0.2.3.4-21
                    haskell-splitmix             0.0.4-10             0.0.4-16
                    haskell-src-exts             1.23.0-1             1.23.0-2
               haskell-src-exts-util             0.2.5-46             0.2.5-47
                    haskell-src-meta              0.8.5-3              0.8.5-4
                  haskell-statistics          0.15.2.0-12          0.15.2.0-13
                haskell-stmonadtrans             0.4.4-24             0.4.4-25
            haskell-storable-complex           0.2.3.0-43           0.2.3.0-44
              haskell-storable-tuple           0.0.3.3-70           0.0.3.3-71
              haskell-storablevector            0.2.13-39            0.2.13-40
                       haskell-store             0.7.2-22             0.7.2-23
           haskell-streaming-commons           0.2.1.2-16           0.2.1.2-17
                   haskell-string-qq             0.0.4-12             0.0.4-13
               haskell-stringbuilder             0.5.1-76             0.5.1-77
                     haskell-success             0.2.6-75             0.2.6-76
                    haskell-swagger2                2.5-6                2.5-7
               haskell-system-fileio          0.3.16.4-43          0.3.16.4-44
             haskell-system-filepath            0.4.14-48            0.4.14-49
                     haskell-tagsoup            0.14.8-28            0.14.8-29
           haskell-tagstream-conduit          0.5.5.3-347          0.5.5.3-348
         haskell-tamarin-prover-term             1.4.1-54             1.4.1-55
       haskell-tamarin-prover-theory             1.4.1-75             1.4.1-76
        haskell-tamarin-prover-utils             1.4.1-39             1.4.1-40
                 haskell-tar-conduit             0.3.2-67             0.3.2-68
                       haskell-tasty             1.2.3-31             1.2.3-32
              haskell-tasty-discover              4.2.1-5              4.2.1-6
      haskell-tasty-expected-failure          0.11.1.2-15          0.11.1.2-16
                haskell-tasty-golden              2.3.3-5              2.3.3-6
              haskell-tasty-hedgehog           1.0.0.2-24           1.0.0.2-25
                 haskell-tasty-hspec            1.1.5.1-2            1.1.5.1-3
                 haskell-tasty-hunit          0.10.0.2-24          0.10.0.2-25
                   haskell-tasty-lua              0.2.2-9             0.2.2-10
            haskell-tasty-quickcheck          0.10.1.1-16          0.10.1.1-17
                 haskell-tasty-rerun             1.1.17-7             1.1.17-8
            haskell-tasty-smallcheck             0.8.1-65             0.8.1-66
                    haskell-tasty-th             0.1.7-97             0.1.7-98
                   haskell-temporary               1.3-63               1.3-64
              haskell-test-framework           0.8.2.0-57           0.8.2.0-59
        haskell-test-framework-hunit           0.3.0.2-75           0.3.0.2-77
  haskell-test-framework-quickcheck2           0.3.0.5-45           0.3.0.5-47
   haskell-test-framework-smallcheck               0.2-55               0.2-56
           haskell-test-framework-th             0.2.4-22             0.2.4-23
                     haskell-texmath          0.12.0.1-43          0.12.0.1-44
                haskell-text-builder           0.6.6.1-30           0.6.6.1-31
            haskell-text-conversions             0.3.0-20             0.3.0-21
                 haskell-text-format             0.3.2-24             0.3.2-25
                 haskell-text-latin1             0.3.1-14             0.3.1-15
             haskell-text-manipulate            0.2.0.1-1            0.2.0.1-2
                haskell-text-metrics             0.3.0-51             0.3.0-52
                haskell-text-printer            0.5.0.1-5            0.5.0.1-6
                  haskell-text-short             0.1.3-26             0.1.3-27
                   haskell-text-show              3.8.5-4              3.8.5-5
                 haskell-text-zipper            0.10.1-51            0.10.1-52
                  haskell-th-desugar              1.10-13              1.10-14
           haskell-th-lift-instances            0.1.14-19            0.1.14-20
                  haskell-th-orphans            0.13.9-19            0.13.9-20
                haskell-th-utilities           0.2.3.1-20           0.2.3.1-21
                 haskell-time-compat              1.9.3-2              1.9.3-3
                haskell-time-manager             0.0.0-42             0.0.0-43
                         haskell-tls              1.5.4-8              1.5.4-9
         haskell-tls-session-manager             0.0.4-32             0.0.4-33
                     haskell-torrent         10000.1.1-25         10000.1.1-26
           haskell-transformers-base           0.4.5.2-63           0.4.5.2-64
                   haskell-tree-diff               0.1-77               0.1-78
                    haskell-trifecta               2.1-34               2.1-35
                      haskell-turtle             1.5.18-1             1.5.18-2
                 haskell-type-errors           0.2.0.0-18           0.2.0.0-19
               haskell-typed-process           0.2.6.0-26           0.2.6.0-27
                          haskell-tz           0.1.3.3-24           0.1.3.3-25
                      haskell-tzdata    0.1.20190911.0-20    0.1.20190911.0-21
                haskell-unicode-show           0.1.0.4-17           0.1.0.4-18
                    haskell-uniplate            1.6.12-71            1.6.12-72
                   haskell-unix-time             0.4.7-29             0.4.7-30
                   haskell-unixutils           1.54.1-122           1.54.1-123
                    haskell-unliftio           0.2.12.1-4           0.2.12.1-5
        haskell-unordered-containers          0.2.10.0-36          0.2.10.0-37
              haskell-uri-bytestring           0.3.2.2-41           0.3.2.2-42
                  haskell-uri-encode           1.5.0.5-63           1.5.0.5-64
                        haskell-uuid            1.3.13-30            1.3.13-31
                  haskell-uuid-types             1.0.3-24             1.0.3-25
                    haskell-validity            0.9.0.3-5            0.9.0.3-6
                       haskell-vault           0.3.1.3-23           0.3.1.3-24
                      haskell-vector          0.12.1.2-12          0.12.1.2-18
           haskell-vector-algorithms           0.8.0.3-16           0.8.0.3-17
     haskell-vector-binary-instances           0.2.5.1-41           0.2.5.1-42
              haskell-vector-builder             0.3.8-16             0.3.8-17
            haskell-vector-instances              3.4-174              3.4-175
             haskell-vector-th-unbox           0.2.1.7-16           0.2.1.7-17
                        haskell-void              0.7.3-5              0.7.3-6
                         haskell-vty             5.28.2-1             5.28.2-2
                         haskell-wai           3.2.2.1-45           3.2.2.1-47
              haskell-wai-app-static           3.1.7.1-65           3.1.7.1-66
                 haskell-wai-conduit          3.0.0.4-192          3.0.0.4-193
                    haskell-wai-cors             0.2.7-41             0.2.7-42
                   haskell-wai-extra          3.0.29.1-32          3.0.29.1-33
          haskell-wai-handler-launch           3.0.3.1-33           3.0.3.1-34
                  haskell-wai-logger             2.3.6-61             2.3.6-62
       haskell-wai-middleware-static             0.8.3-26             0.8.3-27
              haskell-wai-websockets          3.0.1.2-131          3.0.1.2-132
                        haskell-warp             3.3.9-16             3.3.9-18
                    haskell-warp-tls            3.2.11-52            3.2.11-53
                  haskell-websockets          0.12.7.0-19          0.12.7.0-20
                       haskell-weigh            0.0.16-17            0.0.16-18
               haskell-with-location             0.1.0-66             0.1.0-67
         haskell-wl-pprint-annotated           0.1.0.1-42           0.1.0.1-43
            haskell-wl-pprint-extras          3.5.0.5-141          3.5.0.5-142
          haskell-wl-pprint-terminfo          3.7.1.4-141          3.7.1.4-142
                   haskell-word-wrap             0.4.1-67             0.4.1-68
                        haskell-wreq          0.5.3.2-173          0.5.3.2-175
                         haskell-x11             1.9.1-16             1.9.1-17
                     haskell-x11-xft             0.3.1-70             0.3.1-71
                        haskell-x509             1.7.5-55             1.7.5-56
                  haskell-x509-store             1.6.7-54             1.6.7-55
                 haskell-x509-system            1.6.6-122            1.6.6-123
             haskell-x509-validation            1.6.11-54            1.6.11-55
                      haskell-xcffib             0.9.0-25             0.9.0-26
                 haskell-xml-conduit            1.9.0.0-8            1.9.0.0-9
                  haskell-xml-hamlet           0.5.0.1-71           0.5.0.1-72
                haskell-xss-sanitize            0.3.6-100            0.3.6-101
                        haskell-yaml          0.11.3.0-11          0.11.3.0-12
                       haskell-yesod           1.6.0.1-70           1.6.0.1-71
                  haskell-yesod-auth             1.6.10-8             1.6.10-9
                  haskell-yesod-core             1.6.18-1             1.6.18-2
               haskell-yesod-default            1.2.0-711            1.2.0-712
                  haskell-yesod-form            1.6.7-149            1.6.7-150
            haskell-yesod-persistent           1.6.0.4-94           1.6.0.4-95
                haskell-yesod-static          1.6.0.1-351          1.6.0.1-352
                  haskell-yesod-test            1.6.9-110            1.6.9-111
                 haskell-zip-archive             0.4.1-31             0.4.1-32
                            hasktags            0.71.2-65            0.71.2-66
                           hedgewars             1.0.0-55             1.0.0-56
                             hledger           1.17.1.1-7           1.17.1.1-8
                          hledger-ui          1.17.1.1-10          1.17.1.1-11
                         hledger-web            1.17.1-13            1.17.1-14
                               hlint            2.2.11-35            2.2.11-36
                              hoogle         5.0.17.15-24         5.0.17.15-25
                      hopenpgp-tools            0.23.1-10            0.23.1-11
                              hyperv                5.5-1                5.6-1
                               idris            1.3.2-111            1.3.2-112
                          intel-dnnl                1.2-1              1.2.2-1
                           intel-mkl         2020.0.166-6         2020.1.217-1
                          kcm-fcitx5     0.0.0.20200325-1     0.0.0.20200402-1
 kodi-addon-game-libretro-beetle-psx          0.9.44.11-2          0.9.44.12-1
    kodi-addon-game-libretro-desmume            0.0.1.4-2            0.0.1.5-1
   kodi-addon-game-libretro-gambatte            0.5.0.9-2           0.5.0.10-1
    kodi-addon-game-libretro-melonds            0.8.3.6-2            0.8.3.7-1
       kodi-addon-game-libretro-mgba            0.8.0.9-2           0.8.1.10-1
   kodi-addon-game-libretro-nestopia           1.50.0.8-2           1.50.0.9-1
kodi-addon-game-libretro-parallel-n64           2.0.0.5-2            2.0.0.6-1
    kodi-addon-game-libretro-scummvm            2.1.0.7-1            2.1.1.8-1
     kodi-addon-game-libretro-snes9x          1.60.0.10-1          1.60.0.11-1
    kodi-addon-game-libretro-yabause           0.9.15.6-1           0.9.15.7-1
                       libtraceevent                5.5-1                5.6-1
                    linux-tools-meta                5.5-1                5.6-1
                                 lxd               3.23-1              4.0.0-1
             mkinitcpio-systemd-tool                 28-1                 29-1
                nextcloud-app-spreed            1:8.0.5-1            1:8.0.6-1
                   npm-check-updates              4.1.0-1              4.1.1-1
                              pandoc            2.9.2.1-3            2.9.2.1-4
                     pandoc-citeproc              0.17-62              0.17-63
                     pandoc-crossref           0.3.6.2-59           0.3.6.2-60
                                perf                5.5-1                5.6-1
                           postgrest            6.0.2-114            6.0.2-115
                              puppet             6.13.0-1             6.14.0-1
                     python-autobahn             20.3.1-1             20.4.1-1
                      python-etesync             0.11.1-1             0.11.1-2
                      python-pikepdf             1.10.3-1             1.10.4-1
                        python-pyaml             20.3.1-1             20.4.0-1
                         python-tqdm             4.44.1-1             4.45.0-1
                       python-uproot             3.11.3-1             3.11.3-2
               python-uproot-methods              0.7.3-1              0.7.3-2
                       python-xxhash              1.4.3-1              1.4.3-2
                       python2-pyaml             20.3.1-1             20.4.0-1
                                root            6.20.02-1            6.20.02-2
                           root-cuda            6.20.02-1            6.20.02-2
                          shellcheck            0.7.0-208            0.7.0-209
                                skim              0.8.0-1              0.8.1-1
                         slirp4netns              0.4.4-1              1.0.0-1
                               stack    2.1.3.20200310-36    2.1.3.20200310-38
                     stylish-haskell          0.11.0.0-14          0.11.0.0-15
                            sundials              5.1.0-2              5.2.0-1
                       supercollider             3.11.0-3             3.11.0-4
                              sysdig             0.26.4-4             0.26.6-1
                      tamarin-prover            1.4.1-315            1.4.1-316
                             taskell           1.9.2.0-68           1.9.2.0-69
                         tidalcycles             1.4.8-14             1.4.8-15
                                tmon                5.5-1                5.6-1
                       ttf-joypixels              5.5.0-2              5.5.0-3
                           turbostat                5.5-1                5.6-1
                               usbip                5.5-1                5.6-1
         v2ray-domain-list-community       202004010928-1       202004012315-1
                      weechat-matrix              0.1.0-1              0.1.0-2
              x86_energy_perf_policy                5.5-1                5.6-1
                          xcb-imdkit     0.0.0.20200318-1     0.0.0.20200402-1
                              xmobar              0.33-25              0.33-26
                              xmonad              0.15-37              0.15-38
                      xmonad-contrib              0.16-17              0.16-18
                        xmonad-utils           0.1.3.3-43           0.1.3.3-44
                                xpra              3.0.6-1              3.0.7-1
                              xrootd             4.11.2-1             4.11.3-1
                           yggdrasil             0.3.13-2             0.3.14-1
                  python-uproot-docs                    -             3.11.3-2


:: Different overlay package(s) in repository core x86_64

-------------------------------------------------------------------------------
                             PACKAGE           2020-04-01           2020-04-03
-------------------------------------------------------------------------------
                            linux414           4.14.174-1           4.14.175-1
                    linux414-headers           4.14.174-1           4.14.175-1
                            linux419           4.19.113-1           4.19.114-1
                    linux419-headers           4.19.113-1           4.19.114-1
                             linux44            4.4.217-1            4.4.218-1
                     linux44-headers            4.4.217-1            4.4.218-1
                             linux49            4.9.217-1            4.9.218-1
                     linux49-headers            4.9.217-1            4.9.218-1
                             linux54             5.4.29-1             5.4.30-1
                     linux54-headers             5.4.29-1             5.4.30-1
                             linux55             5.5.14-1             5.5.15-1
                     linux55-headers             5.5.14-1             5.5.15-1
                             linux56              5.6.1-1              5.6.2-1
                     linux56-headers              5.6.1-1              5.6.2-1
                             systemd              245.3-1              245.4-2
                        systemd-libs              245.3-1              245.4-2
                  systemd-resolvconf              245.3-1              245.4-2
                  systemd-sysvcompat              245.3-1              245.4-2


:: Different sync package(s) in repository core x86_64

-------------------------------------------------------------------------------
                             PACKAGE           2020-04-01           2020-04-03
-------------------------------------------------------------------------------
                         btrfs-progs                5.4-1              5.4.1-1
                           coreutils               8.31-3               8.32-1
                              man-db              2.9.1-1              2.9.1-2
                                nano                4.9-1              4.9.1-1


:: Different overlay package(s) in repository extra x86_64

-------------------------------------------------------------------------------
                             PACKAGE           2020-04-01           2020-04-03
-------------------------------------------------------------------------------
                    broadcom-wl-dkms       6.30.223.271-6       6.30.223.271-7
               calamares-git 3.2.21.r7552.276195c2b-1 3.2.22.r7605.76f29dcdd-1
                  linux414-acpi_call            1.1.0-146            1.1.0-147
                   linux414-bbswitch              0.8-146              0.8-147
                linux414-broadcom-wl     6.30.223.271-146     6.30.223.271-147
                linux414-ndiswrapper              1.62-41              1.62-42
               linux414-nvidia-340xx           340.108-15           340.108-16
               linux414-nvidia-390xx           390.132-23           390.132-24
               linux414-nvidia-418xx           418.113-20           418.113-21
               linux414-nvidia-430xx            430.64-21            430.64-22
               linux414-nvidia-435xx            435.21-31            435.21-32
               linux414-nvidia-440xx             440.64-3             440.64-4
                   linux414-nvidiabl             0.88-146             0.88-147
                      linux414-r8168           8.048.00-9          8.048.00-10
                  linux414-rt3562sta       2.4.1.1_r4-146       2.4.1.1_r4-147
                   linux414-tp_smapi              0.43-38              0.43-39
                linux414-vhba-module           20200106-9          20200106-10
    linux414-virtualbox-host-modules              6.1.4-4              6.1.4-5
                        linux414-zfs              0.8.3-8              0.8.3-9
                  linux419-acpi_call            1.1.0-103            1.1.0-104
                   linux419-bbswitch              0.8-103              0.8-104
                linux419-broadcom-wl     6.30.223.271-102     6.30.223.271-103
                linux419-ndiswrapper              1.62-52              1.62-53
               linux419-nvidia-340xx           340.108-23           340.108-24
               linux419-nvidia-390xx           390.132-32           390.132-33
               linux419-nvidia-418xx           418.113-31           418.113-32
               linux419-nvidia-430xx            430.64-31            430.64-32
               linux419-nvidia-435xx            435.21-42            435.21-43
               linux419-nvidia-440xx             440.64-7             440.64-8
                   linux419-nvidiabl             0.88-102             0.88-103
                      linux419-r8168          8.048.00-17          8.048.00-18
                  linux419-rtl8723bu          20200126-14          20200126-15
                   linux419-tp_smapi              0.43-52              0.43-53
                linux419-vhba-module          20200106-17          20200106-18
   linux419-virtualbox-guest-modules              6.1.4-9             6.1.4-10
    linux419-virtualbox-host-modules              6.1.4-9             6.1.4-10
                        linux419-zfs             0.8.3-16             0.8.3-17
                   linux44-acpi_call            1.1.0-148            1.1.0-149
                    linux44-bbswitch              0.8-148              0.8-149
                 linux44-broadcom-wl     6.30.223.271-118     6.30.223.271-119
                 linux44-ndiswrapper              1.62-30              1.62-31
                linux44-nvidia-340xx           340.108-12           340.108-13
                linux44-nvidia-390xx           390.132-18           390.132-19
                linux44-nvidia-418xx           418.113-17           418.113-18
                linux44-nvidia-430xx            430.64-16            430.64-17
                linux44-nvidia-435xx            435.21-18            435.21-19
                linux44-nvidia-440xx             440.64-4             440.64-5
                    linux44-nvidiabl             0.88-148             0.88-149
                       linux44-r8168           8.048.00-9          8.048.00-10
                    linux44-tp_smapi              0.43-27              0.43-28
                 linux44-vhba-module           20200106-9          20200106-10
     linux44-virtualbox-host-modules              6.1.4-5              6.1.4-6
                         linux44-zfs              0.8.3-8              0.8.3-9
                   linux49-acpi_call            1.1.0-162            1.1.0-163
                    linux49-bbswitch              0.8-162              0.8-163
                 linux49-broadcom-wl     6.30.223.271-162     6.30.223.271-163
                 linux49-ndiswrapper              1.62-32              1.62-33
                linux49-nvidia-340xx           340.108-12           340.108-13
                linux49-nvidia-390xx           390.132-19           390.132-20
                linux49-nvidia-418xx           418.113-18           418.113-19
                linux49-nvidia-430xx            430.64-17            430.64-18
                linux49-nvidia-435xx            435.21-24            435.21-25
                linux49-nvidia-440xx             440.64-4             440.64-5
                    linux49-nvidiabl             0.88-162             0.88-163
                       linux49-r8168           8.048.00-9          8.048.00-10
                   linux49-rt3562sta       2.4.1.1_r4-146       2.4.1.1_r4-147
                    linux49-tp_smapi              0.43-30              0.43-31
                 linux49-vhba-module           20200106-9          20200106-10
     linux49-virtualbox-host-modules              6.1.4-5              6.1.4-6
                         linux49-zfs              0.8.3-8              0.8.3-9
                   linux54-acpi_call             1.1.0-34             1.1.0-35
                    linux54-bbswitch               0.8-34               0.8-35
                 linux54-broadcom-wl      6.30.223.271-34      6.30.223.271-35
                 linux54-ndiswrapper              1.62-34              1.62-35
                linux54-nvidia-340xx           340.108-26           340.108-27
                linux54-nvidia-390xx           390.132-34           390.132-35
                linux54-nvidia-418xx           418.113-34           418.113-35
                linux54-nvidia-430xx            430.64-34            430.64-35
                linux54-nvidia-435xx            435.21-34            435.21-35
                linux54-nvidia-440xx             440.64-8             440.64-9
                    linux54-nvidiabl              0.88-34              0.88-35
                       linux54-r8168          8.048.00-19          8.048.00-20
                   linux54-rtl8723bu          20200126-16          20200126-17
                    linux54-tp_smapi              0.43-34              0.43-35
                 linux54-vhba-module          20200106-19          20200106-20
    linux54-virtualbox-guest-modules             6.1.4-10             6.1.4-11
     linux54-virtualbox-host-modules             6.1.4-10             6.1.4-11
                         linux54-zfs             0.8.3-18             0.8.3-19
                   linux55-acpi_call             1.1.0-17             1.1.0-18
                    linux55-bbswitch               0.8-17               0.8-18
                 linux55-broadcom-wl      6.30.223.271-17      6.30.223.271-18
                 linux55-ndiswrapper              1.62-17              1.62-18
                linux55-nvidia-340xx           340.108-11           340.108-12
                linux55-nvidia-390xx           390.132-17           390.132-18
                linux55-nvidia-418xx           418.113-18           418.113-19
                linux55-nvidia-430xx            430.64-18            430.64-19
                linux55-nvidia-435xx            435.21-18            435.21-19
                linux55-nvidia-440xx            440.64-10            440.64-11
                    linux55-nvidiabl              0.88-18              0.88-19
                       linux55-r8168          8.048.00-18          8.048.00-19
                   linux55-rtl8723bu          20200126-18          20200126-19
                    linux55-tp_smapi              0.43-18              0.43-19
                 linux55-vhba-module          20200106-18          20200106-19
    linux55-virtualbox-guest-modules             6.1.4-12             6.1.4-13
     linux55-virtualbox-host-modules             6.1.4-12             6.1.4-13
                         linux55-zfs             0.8.3-15             0.8.3-16
                   linux56-acpi_call              1.1.0-2              1.1.0-3
                    linux56-bbswitch                0.8-2                0.8-3
                linux56-nvidia-340xx            340.108-2            340.108-3
                linux56-nvidia-390xx            390.132-2            390.132-3
                linux56-nvidia-418xx            418.113-2            418.113-3
                linux56-nvidia-430xx             430.64-2             430.64-3
                linux56-nvidia-435xx             435.21-2             435.21-3
                linux56-nvidia-440xx             440.64-2             440.64-3
                       linux56-r8168           8.048.00-2           8.048.00-3
                    linux56-tp_smapi               0.43-2               0.43-3
                 linux56-vhba-module           20200106-2           20200106-3
    linux56-virtualbox-guest-modules              6.1.4-2              6.1.4-3
     linux56-virtualbox-host-modules              6.1.4-2              6.1.4-3
                         linux56-zfs              0.8.3-2              0.8.3-3
                               snapd             2.44.1-1             2.44.2-1
                 linux56-broadcom-wl                    -       6.30.223.271-3


:: Different sync package(s) in repository extra x86_64

-------------------------------------------------------------------------------
                             PACKAGE           2020-04-01           2020-04-03
-------------------------------------------------------------------------------
                              apache             2.4.41-1             2.4.43-1
                        archivetools                  3-1                  3-2
                                 atk             2.34.1-1             2.36.0-1
                                bind             9.16.1-1             9.16.1-2
                          bind-tools             9.16.1-1             9.16.1-2
                     conntrack-tools              1.4.5-1              1.4.6-2
                            easy-rsa              3.0.6-1              3.0.7-1
                             freetds             1.1.24-1             1.1.26-1
                            graphite           1:1.3.13-2           1:1.3.14-1
                               ipset                7.6-1                7.6-2
              libnetfilter_conntrack              1.0.7-1              1.0.8-1
                   libva-mesa-driver             20.0.2-1             20.0.3-1
                                mesa             20.0.2-1             20.0.3-1
                          mesa-vdpau             20.0.2-1             20.0.3-1
                         opencl-mesa             20.0.2-1             20.0.3-1
                   perl-common-sense               3.74-5               3.75-1
                       python-pep517              0.8.1-1              0.8.2-1
                      python2-pep517              0.8.1-1              0.8.2-1
                                ruby              2.7.0-1              2.7.1-1
                           ruby-docs              2.7.0-1              2.7.1-1
                        vulkan-intel             20.0.2-1             20.0.3-1
                   vulkan-mesa-layer             20.0.2-1             20.0.3-1
                       vulkan-radeon             20.0.2-1             20.0.3-1
                      wireguard-dkms       1.0.20200330-1       1.0.20200401-1


:: Different overlay package(s) in repository multilib x86_64

-------------------------------------------------------------------------------
                             PACKAGE           2020-04-01           2020-04-03
-------------------------------------------------------------------------------
                       lib32-systemd              245.3-1              245.4-1


:: Different sync package(s) in repository multilib x86_64

-------------------------------------------------------------------------------
                             PACKAGE           2020-04-01           2020-04-03
-------------------------------------------------------------------------------
             lib32-libva-mesa-driver             20.0.2-1             20.0.3-1
                          lib32-mesa             20.0.2-1             20.0.3-1
                    lib32-mesa-vdpau             20.0.2-1             20.0.3-1
                   lib32-opencl-mesa             20.0.2-1             20.0.3-1
                  lib32-vulkan-intel             20.0.2-1             20.0.3-1
                 lib32-vulkan-radeon             20.0.2-1             20.0.3-1


No issue, everything went smoothly
Yes there was an issue. I was able to resolve it myself.(Please post your solution)
Yes i am currently experiencing an issue due to the update. (Please post about it)
Check if your mirror has already synced: