Hello community,
Another testing branch update with some interesting updates for you!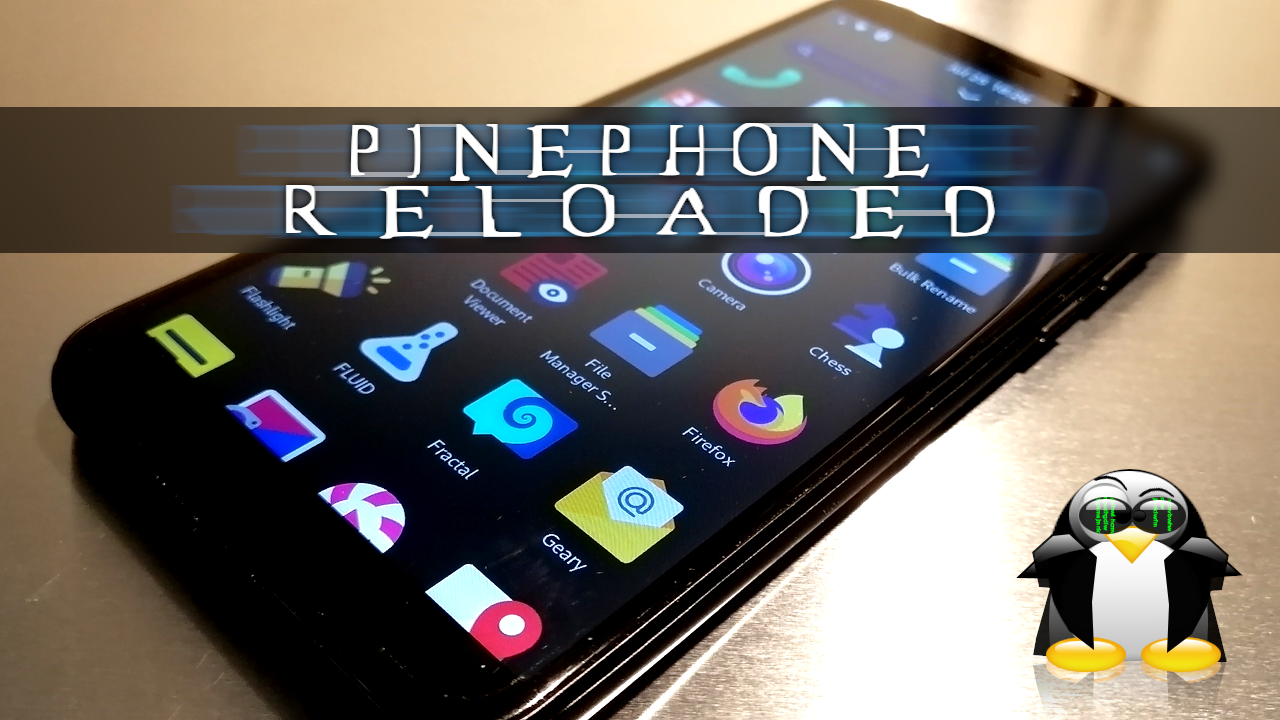 Get the latest

#PinePhone

images! Phosh, Plasma-Mobile

#stayhome

,

#staysafe

,

#stayhealthy
We updated grub to fix the boot hole issue. Please test, so we can forward it to stable fast.
Most of our Kernels got updated
Plasma is now at 5.19.4
Firefox 79.0 comes with new features
Some more Deepin updates
Most of the ukui packages got updated to 3.0
Systemd is at 245.7
Usual Python package updates and rebuilds
If you like following latest Plasma development you may also like to check out our current version of manjaro-kde-dev, which we build on a regular basis against kde-git master packages. Also check out our latest RC of Manjaro Mikah 20.1! XFCE, KDE and Gnome
---
Security Updates
Xorg-Server 1.20.8-4
Fixes CVE-2020-14347. No manual user intervention needed. Just update regularly.
Avoid leaking un-initalized memory to clients by zeroing the whole pixmap on initial allocation.
This vulnerability was discovered by: Jan-Niklas Sohn working with Trend Micro Zero Day Initiative
Grub 2.04-11.1
Fixes Boot-Hole issue.
You need to re-install grub on your system to complete the security fix: Bios-MBR, UEFI Systems
Upstream notice
Arch updated their default compression to zstd. We adopted to the same standard. More and more packages will have the zst extension from now on. If you get for what ever reason an error with ZSTD not supported as archive format you can do this:
sudo pacman -Syy
sudo pacman -S pacman-static
sudo pacman-static -Syyu

---
Our current supported kernels
linux44 4.4.232
linux49 4.9.232
linux414 4.14.191
linux419 4.19.136
linux54 5.4.55
linux57 5.7.12
linux58 5.8-rc7
linux54-rt 5.4.52_rt31
linux56-rt 5.6.17_rt9
Package Changes (Fri Jul 31 08:20:50 CEST 2020)
testing community x86_64: 483 new and 456 removed package(s)
testing core x86_64: 25 new and 25 removed package(s)
testing extra x86_64: 291 new and 298 removed package(s)
testing multilib x86_64: 8 new and 15 removed package(s)
:: Different overlay package(s) in repository community x86_64

-------------------------------------------------------------------------------
                             PACKAGE           2020-07-25           2020-07-31
-------------------------------------------------------------------------------
                    appimagelauncher              2.1.3-1              2.1.4-1
                           baloo-git5.72.0.r2796.g5a207574-15.73.0.r2798.ga0b53673-1
                       bluedevil-git5.19.80.r2124.g020c8ab5-15.19.80.r2131.g175e92b7-1
                          breeze-git5.19.80.r2010.gba646dab-15.19.80.r2012.g58ef0703-1
                     breeze-grub-git5.15.80.r8.g2c1d5e7-15.15.80.r8.g2c1d5e7-1
                      breeze-gtk-git5.19.80.r386.g84530ae-15.19.80.r386.g84530ae-1
                    breeze-icons-git5.73.0.r1596.g6da48a55-15.73.0.r1605.g84c00614-1
                               cpu-x 4.0.1.r27.gb32f893-1 4.0.1.r28.g8ee339a-1
                        discover-git5.19.80.r7759.gf1ef9577-15.19.80.r7773.gb4e9181e-1
                           downgrade              8.0.0-1              8.1.0-1
                              etcher            1.5.101-1            1.5.102-1
gnome-shell-extension-desktop-icons-ng             0.11.0-1             0.12.0-1
gnome-shell-extension-nightthemeswitcher     31.r1.g0d32907-1     32.r0.g35c6b8f-1
                            hw-probe1.6+beta.21.g791646fa2b-11.6+beta.22.g7feba0da34-1
                                inxi             3.0.37-1           3.1.05+2-1
                     kactivities-git5.73.0.r1295.g15eb4873-15.73.0.r1296.g5b8af490-1
                        karchive-git5.73.0.r427.g8175fde-15.73.0.r428.gcbd0b17-1
                      kbookmarks-git5.73.0.r343.g5b1a965-15.73.0.r345.g2c6cb26-1
                        kcmutils-git5.73.0.r412.g8146073-15.73.0.r415.g57c7822-1
                     kcompletion-git5.73.0.r373.g12c9edf-15.73.0.r374.g46377c4-1
                         kconfig-git5.73.0.r706.g538cf78-15.73.0.r709.g7c96cf2-1
                  kconfigwidgets-git5.73.0.r480.gdaaf5e9-15.73.0.r481.ge3bdcc2-1
                     kcoreaddons-git5.73.0.r1001.g756557b-15.73.0.r1006.g614d986-1
                   kde-cli-tools-git5.19.80.r1769.g5b2f620-15.19.80.r1772.g8f58c57-1
                  kde-gtk-config-git5.19.80.r842.g4446d9b-15.19.80.r846.ga833d0e-1
                    kdeclarative-git5.73.0.r787.g774f53e-15.73.0.r790.g909be01-1
                     kdecoration-git5.19.80.r232.g0539093-15.19.80.r232.g0539093-1
                            kded-git5.73.0.r326.g5c224aa-15.73.0.r327.gfa22e5d-1
                kdeplasma-addons-git5.19.80.r8361.g350a27762-15.19.80.r8368.g4854cd0e0-1
                           kdesu-git5.73.0.r403.g554a354-15.73.0.r404.gf1df6ae-1
                         kgamma5-git5.19.80.r422.ga49ea60-15.19.80.r423.gf703f55-1
                    kglobalaccel-git5.73.0.r371.gbb0a52b-15.73.0.r373.gcfdbf5e-1
                      kguiaddons-git5.73.0.r282.g5f16a4b-15.73.0.r295.g51a6566-1
                       kholidays-git5.73.0.r873.g9ef71b4-15.73.0.r874.g8272cc8-1
                        khotkeys-git5.19.80.r2010.g52f4f8d-15.19.80.r2012.g8ba8a29-1
                   kimageformats-git5.57.0.r278.g20f996a-15.57.0.r279.gf428198-1
                     kinfocenter-git5.19.80.r1712.gac20c8c-15.19.80.r1714.gd77be3a-1
                           kinit-git5.73.0.r351.gcf85d60-15.73.0.r352.g91174aa-1
                             kio-git5.73.0.r4099.g9cb68b53-15.73.0.r4112.g1dc0aa9b-1
                       kirigami2-git5.73.0.r2262.ga3354c3d-15.73.0.r2279.gdd247e2a-1
                      kitemviews-git5.73.0.r275.gb3d37b4-15.73.0.r276.g99ec8d4-1
                     kjobwidgets-git5.73.0.r306.gec57c4a-15.73.0.r307.g4518dce-1
                       kmenuedit-git5.19.80.r929.g4289215-15.19.80.r929.g4289215-1
                      knetattach-git5.19.80.r7734.g069cffa86-15.19.80.r7758.g80820b57e-1
                       knewstuff-git5.73.0.r853.g3a4de0ca-15.73.0.r865.g139981be-1
                  knotifications-git5.73.0.r552.g848b54d-15.73.0.r553.gb2f1e84-1
                   knotifyconfig-git5.73.0.r292.gd7898ea-15.73.0.r293.g9202c95-1
                          kparts-git5.73.0.r422.g04d319a-15.73.0.r424.g052b6e8-1
                            kpty-git5.73.0.r267.g1386d87-15.73.0.r268.gf74cd80-1
                         krunner-git5.73.0.r452.g3b6d4be-15.73.0.r460.g9b77eac-1
                         kscreen-git5.19.80.r1266.g65f342d-15.19.80.r1266.g65f342d-1
                   kscreenlocker-git5.19.80.r788.g44cc85e-15.19.80.r794.g84a7e8d-1
                     ksshaskpass-git5.19.80.r172.g01b5517-15.19.80.r172.g01b5517-1
                       ksysguard-git5.19.80.r3313.g1e55f42a-15.19.80.r3317.g9c6f177c-1
                         kwallet-git5.73.0.r978.gaf8e73b-15.73.0.r982.g62b1dfb-1
                     kwallet-pam-git5.19.80.r223.g94b9e27-15.19.80.r224.ge4edda0-1
            kwayland-integration-git5.19.80.r146.g391b552-15.19.80.r146.g391b552-1
                 kwayland-server-git5.19.80.r1069.g1c4a22b-15.19.80.r1087.g77f30ea-1
                            kwin-git5.19.80.r18126.g0c67eb983-15.19.80.r18176.ga051baf1a-1
                         kwrited-git5.19.80.r426.ga0aac9f-15.19.80.r429.g5bca3b3-1
                    libksysguard-git5.19.80.r1805.gd97b56a-15.19.80.r1922.gb0043f2-1
                 manjaro-check-repos              0.9.6-1              0.9.7-1
                    matcha-gtk-theme           20200618-1           20200727-1
               networkmanager-qt-git5.73.0.r1057.g6842819-15.73.0.r1058.g5f08805-1
                           ocs-store              4.1.1-2                    -
           onlyoffice-desktopeditors              5.5.1-1              5.6.0-1
                          oxygen-git5.19.80.r4369.gb347d495-15.19.80.r4369.gb347d495-1
      plasma-browser-integration-git5.19.80.r1117.g3f5e615e-15.19.80.r1119.g91263ebc-1
                  plasma-desktop-git5.19.80.r7734.g069cffa86-15.19.80.r7758.g80820b57e-1
                plasma-framework-git5.73.0.r15487.gcc8675913-15.73.0.r15502.g630e5c88e-1
              plasma-integration-git5.19.80.r473.g137bf19-15.19.80.r474.gba201a7-1
                       plasma-nm-git5.19.80.r2896.ga05f4060-15.19.80.r2909.gd997d124-1
                       plasma-pa-git5.19.80.r835.g0cb8d24-15.19.80.r838.ga154a3b-1
                      plasma-sdk-git5.19.80.r2185.g3543f89-15.19.80.r2187.g32ab4581-1
                    plasma-vault-git5.19.80.r290.gc4932f9-15.19.80.r291.g4990258-1
          plasma-wayland-session-git5.19.80.r9191.gd68c16b27-15.19.80.r9227.g8f2c87713-1
                plasma-workspace-git5.19.80.r9191.gd68c16b27-15.19.80.r9227.g8f2c87713-1
     plasma-workspace-wallpapers-git5.19.80.r214.geafa3b9-15.19.80.r215.g7b5292e-1
                polkit-kde-agent-git5.19.80.r442.g14f09c4-15.19.80.r446.g69c5df7-1
                      powerdevil-git5.19.80.r2324.ge6caf969-15.19.80.r2325.gda5c94d9-1
                         purpose-git5.72.0.r770.g4422f36-15.73.0.r772.g47161a2-1
                        sddm-kcm-git5.19.80.r532.ge0d399b-15.19.80.r533.g388ea23-1
             syntax-highlighting-git5.73.0.r1132.g7a0521f-15.73.0.r1141.g7f57f9c-1
                  systemsettings-git5.19.80.r2236.gffd1ea23-15.19.80.r2242.gd8483b0f-1
                    telegram-desktop            2.2.0-0.1            2.2.0-0.2
                    user-manager-git5.19.80.r495.gc5daf9f-15.19.80.r495.gc5daf9f-1
                              ventoy             1.0.16-1             1.0.17-1
                             lenopow                    -              1.0.4-1


:: Different sync package(s) in repository community x86_64

-------------------------------------------------------------------------------
                             PACKAGE           2020-07-25           2020-07-31
-------------------------------------------------------------------------------
                                 0ad             a23.1-10             a23.1-11
                  appmenu-gtk-module            0.7.3.1-1            0.7.3.2-1
                               arcus              4.5.0-2              4.6.2-1
                            argodejo                0.1-1                    -
                            asciidoc             8.6.10-2              9.0.2-1
                      aspnet-runtime     3.1.3.sdk103.2-1       3.1.6.sdk106-2
                auto-multiple-choice              1.4.0-7              1.4.0-8
                         bitcoin-cli             0.19.1-1             0.20.0-1
                      bitcoin-daemon             0.19.1-1             0.20.0-1
                          bitcoin-qt             0.19.1-1             0.20.0-1
                          bitcoin-tx             0.19.1-1             0.20.0-1
                             blender          17:2.83.3-2          17:2.83.3-3
                               botan             2.14.0-1             2.15.0-1
                               broot             0.18.6-1             0.19.3-1
                                caph                1.1-6                1.1-7
                         cargo-audit             0.11.0-1             0.12.0-1
                             cargo-c              0.6.9-1             0.6.10-1
                                ccls       0.20190823.6-1       0.20190823.6-2
                                cgdb              0.7.1-2              0.7.1-3
                             clanlib              4.0.0-4              4.0.0-5
                                code             1.47.2-2             1.47.3-1
                              conmon           1:2.0.19-1           1:2.0.20-1
                               copyq             3.11.1-1             3.12.0-1
                                 coq             8.11.2-1             8.12.0-1
                             coq-doc             8.11.2-1             8.12.0-1
                              coqide             8.11.2-1             8.12.0-1
                          cozy-stack           1:1.4.14-1           1:1.4.14-2
                             cryptol            2.8.0-157              2.9.0-1
                               csfml                2.5-3                2.5-4
                                cura              4.5.0-1              4.6.2-1
                    cura-binary-data              4.5.0-1              4.6.2-1
            cura-resources-materials              4.5.0-1              4.6.2-1
                          curaengine              4.5.0-2              4.6.2-1
                             dbeaver              7.1.2-1              7.1.3-1
                                 dcd           1:0.12.0-3           1:0.13.0-1
                   deepin-calculator             5.5.24-1             5.5.25-1
                     deepin-calendar            5.7.0.3-1            5.7.0.4-1
                       deepin-daemon          5.11.0.18-1          5.11.0.20-1
                       deepin-editor             5.6.24-1             5.6.25-1
                     deepin-launcher           5.2.0.14-1           5.2.0.15-1
              deepin-qt-dbus-factory            5.2.0.4-1            5.2.0.5-1
                       deepin-reader            5.7.0.6-1            5.7.0.9-1
                   deepin-session-ui           5.2.0.12-1           5.2.0.15-1
                     deepin-terminal             5.2.13-1             5.2.16-1
                   deepin-voice-note             5.7.17-1              5.8.0-1
                                dfmt             0.12.0-1             0.13.0-1
                             diffpdf            2.1.3.1-2            2.1.3.1-3
                 digikam-plugin-gmic              2.9.1-2              2.9.1-3
                         dns-lexicon             3.3.27-1             3.3.28-1
                            dokuwiki         20200609rc-1           20200729-1
                         dotnet-host     3.1.3.sdk103.2-1       3.1.6.sdk106-2
                      dotnet-runtime     3.1.3.sdk103.2-1       3.1.6.sdk106-2
                          dotnet-sdk     3.1.3.sdk103.2-1       3.1.6.sdk106-2
                            dscanner              0.9.0-1             0.10.0-1
                             dtkcore          1:5.2.2.1-1          1:5.2.2.2-1
                                dune              2.6.1-1              2.6.2-1
                               dunst              1.4.1-1              1.5.0-1
                            ejabberd              20.04-1              20.07-1
                            electron              9.1.1-1              9.1.2-1
                     element-desktop              1.7.1-3              1.7.2-1
                         element-web              1.7.1-3              1.7.2-1
                              embree             3.10.0-1             3.11.0-1
                          emscripten            1.39.20-2            1.39.20-3
                               faust             2.20.2-5             2.27.1-1
                              fcitx5     0.0.0.20200722-1     0.0.0.20200728-1
                        fcitx5-anthy     0.0.0.20200527-1     0.0.0.20200728-1
                      fcitx5-chewing     0.0.0.20200509-1     0.0.0.20200728-1
               fcitx5-chinese-addons     0.0.0.20200722-1     0.0.0.20200728-1
                       fcitx5-hangul     0.0.0.20200610-1     0.0.0.20200728-1
               fcitx5-material-color     0.0.0.20200410-1     0.0.0.20200729-1
                           fcitx5-qt     0.0.0.20200723-1     0.0.0.20200730-1
                              fdupes            1:2.0.0-1            1:2.1.1-1
                 firefox-dark-reader             4.9.15-1             4.9.16-1
           firefox-developer-edition             79.0b8-1             80.0b1-1
  firefox-developer-edition-i18n-ach             79.0b8-1             80.0b1-1
   firefox-developer-edition-i18n-af             79.0b8-1             80.0b1-1
   firefox-developer-edition-i18n-an             79.0b8-1             80.0b1-1
   firefox-developer-edition-i18n-ar             79.0b8-1             80.0b1-1
  firefox-developer-edition-i18n-ast             79.0b8-1             80.0b1-1
   firefox-developer-edition-i18n-az             79.0b8-1             80.0b1-1
   firefox-developer-edition-i18n-be             79.0b8-1             80.0b1-1
   firefox-developer-edition-i18n-bg             79.0b8-1             80.0b1-1
   firefox-developer-edition-i18n-bn             79.0b8-1             80.0b1-1
   firefox-developer-edition-i18n-br             79.0b8-1             80.0b1-1
   firefox-developer-edition-i18n-bs             79.0b8-1             80.0b1-1
   firefox-developer-edition-i18n-ca             79.0b8-1             80.0b1-1
firefox-developer-edition-i18n-ca-valencia       79.0b8-1             80.0b1-1
  firefox-developer-edition-i18n-cak             79.0b8-1             80.0b1-1
   firefox-developer-edition-i18n-cs             79.0b8-1             80.0b1-1
   firefox-developer-edition-i18n-cy             79.0b8-1             80.0b1-1
   firefox-developer-edition-i18n-da             79.0b8-1             80.0b1-1
   firefox-developer-edition-i18n-de             79.0b8-1             80.0b1-1
  firefox-developer-edition-i18n-dsb             79.0b8-1             80.0b1-1
   firefox-developer-edition-i18n-el             79.0b8-1             80.0b1-1
firefox-developer-edition-i18n-en-ca             79.0b8-1             80.0b1-1
firefox-developer-edition-i18n-en-gb             79.0b8-1             80.0b1-1
firefox-developer-edition-i18n-en-us             79.0b8-1             80.0b1-1
   firefox-developer-edition-i18n-eo             79.0b8-1             80.0b1-1
firefox-developer-edition-i18n-es-ar             79.0b8-1             80.0b1-1
firefox-developer-edition-i18n-es-cl             79.0b8-1             80.0b1-1
firefox-developer-edition-i18n-es-es             79.0b8-1             80.0b1-1
firefox-developer-edition-i18n-es-mx             79.0b8-1             80.0b1-1
   firefox-developer-edition-i18n-et             79.0b8-1             80.0b1-1
   firefox-developer-edition-i18n-eu             79.0b8-1             80.0b1-1
   firefox-developer-edition-i18n-fa             79.0b8-1             80.0b1-1
   firefox-developer-edition-i18n-ff             79.0b8-1             80.0b1-1
   firefox-developer-edition-i18n-fi             79.0b8-1             80.0b1-1
   firefox-developer-edition-i18n-fr             79.0b8-1             80.0b1-1
firefox-developer-edition-i18n-fy-nl             79.0b8-1             80.0b1-1
firefox-developer-edition-i18n-ga-ie             79.0b8-1             80.0b1-1
   firefox-developer-edition-i18n-gd             79.0b8-1             80.0b1-1
   firefox-developer-edition-i18n-gl             79.0b8-1             80.0b1-1
   firefox-developer-edition-i18n-gn             79.0b8-1             80.0b1-1
firefox-developer-edition-i18n-gu-in             79.0b8-1             80.0b1-1
   firefox-developer-edition-i18n-he             79.0b8-1             80.0b1-1
firefox-developer-edition-i18n-hi-in             79.0b8-1             80.0b1-1
   firefox-developer-edition-i18n-hr             79.0b8-1             80.0b1-1
  firefox-developer-edition-i18n-hsb             79.0b8-1             80.0b1-1
   firefox-developer-edition-i18n-hu             79.0b8-1             80.0b1-1
firefox-developer-edition-i18n-hy-am             79.0b8-1             80.0b1-1
   firefox-developer-edition-i18n-ia             79.0b8-1             80.0b1-1
   firefox-developer-edition-i18n-id             79.0b8-1             80.0b1-1
   firefox-developer-edition-i18n-is             79.0b8-1             80.0b1-1
   firefox-developer-edition-i18n-it             79.0b8-1             80.0b1-1
   firefox-developer-edition-i18n-ja             79.0b8-1             80.0b1-1
   firefox-developer-edition-i18n-ka             79.0b8-1             80.0b1-1
  firefox-developer-edition-i18n-kab             79.0b8-1             80.0b1-1
   firefox-developer-edition-i18n-kk             79.0b8-1             80.0b1-1
   firefox-developer-edition-i18n-km             79.0b8-1             80.0b1-1
   firefox-developer-edition-i18n-kn             79.0b8-1             80.0b1-1
   firefox-developer-edition-i18n-ko             79.0b8-1             80.0b1-1
  firefox-developer-edition-i18n-lij             79.0b8-1             80.0b1-1
   firefox-developer-edition-i18n-lt             79.0b8-1             80.0b1-1
   firefox-developer-edition-i18n-lv             79.0b8-1             80.0b1-1
   firefox-developer-edition-i18n-mk             79.0b8-1             80.0b1-1
   firefox-developer-edition-i18n-mr             79.0b8-1             80.0b1-1
   firefox-developer-edition-i18n-ms             79.0b8-1             80.0b1-1
   firefox-developer-edition-i18n-my             79.0b8-1             80.0b1-1
firefox-developer-edition-i18n-nb-no             79.0b8-1             80.0b1-1
firefox-developer-edition-i18n-ne-np             79.0b8-1             80.0b1-1
   firefox-developer-edition-i18n-nl             79.0b8-1             80.0b1-1
firefox-developer-edition-i18n-nn-no             79.0b8-1             80.0b1-1
   firefox-developer-edition-i18n-oc             79.0b8-1             80.0b1-1
firefox-developer-edition-i18n-pa-in             79.0b8-1             80.0b1-1
   firefox-developer-edition-i18n-pl             79.0b8-1             80.0b1-1
firefox-developer-edition-i18n-pt-br             79.0b8-1             80.0b1-1
firefox-developer-edition-i18n-pt-pt             79.0b8-1             80.0b1-1
   firefox-developer-edition-i18n-rm             79.0b8-1             80.0b1-1
   firefox-developer-edition-i18n-ro             79.0b8-1             80.0b1-1
   firefox-developer-edition-i18n-ru             79.0b8-1             80.0b1-1
   firefox-developer-edition-i18n-si             79.0b8-1             80.0b1-1
   firefox-developer-edition-i18n-sk             79.0b8-1             80.0b1-1
   firefox-developer-edition-i18n-sl             79.0b8-1             80.0b1-1
  firefox-developer-edition-i18n-son             79.0b8-1             80.0b1-1
   firefox-developer-edition-i18n-sq             79.0b8-1             80.0b1-1
   firefox-developer-edition-i18n-sr             79.0b8-1             80.0b1-1
firefox-developer-edition-i18n-sv-se             79.0b8-1             80.0b1-1
   firefox-developer-edition-i18n-ta             79.0b8-1             80.0b1-1
   firefox-developer-edition-i18n-te             79.0b8-1             80.0b1-1
   firefox-developer-edition-i18n-th             79.0b8-1             80.0b1-1
   firefox-developer-edition-i18n-tl             79.0b8-1             80.0b1-1
   firefox-developer-edition-i18n-tr             79.0b8-1             80.0b1-1
  firefox-developer-edition-i18n-trs             79.0b8-1             80.0b1-1
   firefox-developer-edition-i18n-uk             79.0b8-1             80.0b1-1
   firefox-developer-edition-i18n-ur             79.0b8-1             80.0b1-1
   firefox-developer-edition-i18n-uz             79.0b8-1             80.0b1-1
   firefox-developer-edition-i18n-vi             79.0b8-1             80.0b1-1
   firefox-developer-edition-i18n-xh             79.0b8-1             80.0b1-1
firefox-developer-edition-i18n-zh-cn             79.0b8-1             80.0b1-1
firefox-developer-edition-i18n-zh-tw             79.0b8-1             80.0b1-1
              firefox-tree-style-tab             3.5.13-1             3.5.15-1
                               forge            2:1.0.4-2            2:1.0.5-1
                           freeimage             3.18.0-6             3.18.0-7
               freepats-general-midi           20200711-1           20200725-1
                            frogatto             1.3.1-31             1.3.1-32
                       frogatto-data              1.3.1-4              1.3.1-5
                               fwupd              1.4.4-2              1.4.5-1
                            geonkick              2.3.1-1              2.3.3-1
                    gimp-plugin-gmic              2.9.1-2              2.9.1-3
                               gitea             1.11.6-2             1.12.3-1
                              gitlab             13.2.0-1             13.2.2-1
                               gloox             1.0.23-1             1.0.24-1
                                gmic              2.9.1-2              2.9.1-3
                              gnunet             0.13.0-1             0.13.1-1
                         go-ethereum             1.9.17-1             1.9.18-1
                             grafana              7.1.0-1              7.1.1-1
                         grammalecte              1.9.0-1             1.11.0-1
                               gsoap            2.8.104-1            2.8.105-1
                haskell-haskeline0.7            0.7.5.0-1                    -
                 haskell-http-common           0.8.2.0-96            0.8.2.1-1
                haskell-http-streams          0.8.7.1-141            0.8.7.2-2
                    haskell-mustache            2.3.1-127            2.3.1-129
                 haskell-snap-server           1.1.1.2-44           1.1.1.2-47
                        haskell-wreq          0.5.3.2-226          0.5.3.2-228
                                haxe              4.0.5-1              4.1.3-1
                            hiawatha              10.10-2              10.11-1
                              hoogle         5.0.17.15-82             5.0.18-1
                             i3-gaps             4.18.1-2             4.18.2-1
                               i3-wm             4.18.1-1             4.18.2-1
                        i3lock-color           2.12.c.4-1           2.12.c.5-1
                         ibm-sw-tpm2               1636-1               1637-1
                               idris             1.3.3-29             1.3.3-30
                             in-toto              0.4.2-1              0.5.0-1
               intel-compute-runtime        20.27.17231-1        20.29.17408-2
                        intel-gmmlib             20.2.2-1             20.2.3-1
             intel-graphics-compiler         1:1.0.4241-1         1:1.0.4361-2
                             jenkins              2.245-1              2.250-1
                          jupyterlab              2.2.0-1              2.2.2-1
                          kcm-fcitx5     0.0.0.20200722-1     0.0.0.20200730-1
                                 kea             1.5.0-13             1.5.0-14
                           keepassxc              2.6.0-1              2.6.0-2
                            keycloak             10.0.2-3             11.0.0-1
                                khal             0.10.1-3             0.10.2-1
                               kitty             0.18.1-2             0.18.2-2
                      kitty-terminfo             0.18.1-2             0.18.2-2
                   krita-plugin-gmic              2.9.1-2              2.9.1-3
                             labplot              2.7.0-4              2.7.0-5
                              libasr              1.0.4-1                    -
              libperconaserverclient          8.0.19_10-1          8.0.20_11-1
                    libqtshadowsocks              2.1.0-9             2.1.0-10
                       libretro-play               5750-1               5758-1
                     libretro-ppsspp              27206-1              27598-1
              libretro-shaders-slang                760-1                764-1
                          libsavitar              4.4.0-1              4.6.2-1
                           limesuite            20.01.0-3            20.07.0-1
                               lxcfs              4.0.4-1              4.0.4-2
                        matterbridge             1.17.5-2             1.18.0-1
                             mbedtls             2.16.6-1             2.16.7-1
                           mediawiki             1.34.2-1             1.34.2-2
                      mediawiki-math             1.34.2-1             1.34.2-2
                                mill              0.7.4-1              0.8.0-1
                            minetest              5.2.0-1              5.3.0-1
                     minetest-common              5.2.0-1              5.3.0-1
                     minetest-server              5.2.0-1              5.3.0-1
                           mitmproxy              5.1.1-1                5.2-1
                      netcdf-fortran              4.5.2-2              4.5.3-1
              netcdf-fortran-openmpi              4.5.2-2              4.5.3-1
                             netdata             1.23.2-1             1.23.2-2
               netfilter-fullconenat       r73.0cf3b48-33       r73.0cf3b48-34
             nextcloud-app-bookmarks            1:3.2.5-1            1:3.3.2-1
                              nodejs             14.6.0-1             14.7.0-1
                  nodejs-lts-dubnium            10.20.1-2            10.22.0-1
                   nodejs-lts-erbium            12.17.0-1            12.18.3-1
                              nomacs         1:3.16.224-2         1:3.16.224-3
                             notmuch             0.29.3-2               0.30-1
                        notmuch-mutt             0.29.3-2               0.30-1
                     notmuch-runtime             0.29.3-2               0.30-1
                         notmuch-vim             0.29.3-2               0.30-1
                              nsjail                2.9-5                3.0-1
                          open-iscsi              2.1.1-1              2.1.2-1
                         opencascade              7.4.0-2            7.4.0.1-1
                           opensmtpd            6.7.1p1-4            6.7.1p1-5
                               opera       69.0.3686.77-1       70.0.3728.71-1
                            pageedit              1.2.0-2              1.3.0-1
                     pantheon-camera              1.0.6-1              1.0.6-2
                            paraview              5.8.0-8              5.8.0-9
                               pdfpc              4.4.0-1              4.4.0-2
                      percona-server          8.0.19_10-1          8.0.20_11-1
              percona-server-clients          8.0.19_10-1          8.0.20_11-1
                          performous               1.1-24               1.1-25
                 perl-ppix-quotelike              0.011-2              0.012-1
                    perl-ppix-regexp              0.072-2              0.073-1
                      perl-type-tiny           1.004002-3           1.010002-1
                               pinfo             0.6.10-9             0.6.13-1
                                ptex              2.3.2-1              2.3.2-2
                               pynac             0.7.26-4             0.7.26-5
                     python-atpublic                1.0-1                2.0-1
                      python-awkward            0.12.22-1             0.13.0-1
                    python-braintree              4.2.0-1              4.3.0-1
                       python-cftime              1.1.3-1              1.2.1-1
                   python-cloudflare              2.8.6-1              2.8.8-1
                         python-cmd2              1.1.0-1              1.2.1-1
                     python-curtsies              0.3.1-2              0.3.4-1
                python-debtcollector              2.1.0-1              2.2.0-1
                python-dogpile.cache              0.9.2-1              1.0.0-1
                   python-flufl.i18n                3.0-1              3.0.1-1
                       python-geoip2              3.0.0-1              4.0.2-1
                  python-google-auth             1.19.2-1             1.20.0-1
                      python-helpdev             0.6.10-1              0.7.1-1
                   python-hypothesis             5.21.0-1             5.23.5-1
                         python-jose              3.1.0-1              3.2.0-1
                 python-magnumclient              3.1.0-1              3.2.0-1
                        python-mamba             0.11.0-1             0.11.1-1
                   python-matplotlib              3.3.0-2              3.3.0-3
                    python-maxminddb              1.5.4-1              2.0.2-1
                      python-netcdf4              1.5.3-3              1.5.4-1
              python-netcdf4-openmpi              1.5.3-4              1.5.4-1
       python-openapi-spec-validator              0.2.8-3              0.2.9-1
                     python-openmdao              3.1.1-1              3.2.0-1
                  python-oslo-config              8.3.0-1              8.3.1-1
                   python-oslo-utils              4.3.0-1              4.4.0-1
                     python-pdfminer           20200517-1           20200720-1
                     python-pendulum              2.1.1-2              2.1.2-1
                       python-pg8000             1.16.1-1             1.16.3-1
                 python-phonenumbers             8.12.6-1             8.12.7-1
                      python-pikepdf             1.17.2-1             1.17.3-1
                python-process-tests              2.0.2-3              2.1.1-1
                   python-py-cpuinfo              6.0.0-1              7.0.0-1
                       python-pyglet              1.5.5-1              1.5.7-1
                python-pytest-forked              1.2.0-1              1.3.0-1
                 python-pytest-xdist             1.33.0-1             1.34.0-1
                  python-pytest-xvfb              1.2.0-1              2.0.0-1
                      python-pytorch           1.6.0rc6-1              1.6.0-1
                 python-pytorch-cuda           1.6.0rc6-1              1.6.0-1
                  python-pytorch-opt           1.6.0rc6-1              1.6.0-1
             python-pytorch-opt-cuda           1.6.0rc6-1              1.6.0-1
             python-pyvirtualdisplay              0.2.5-1              1.3.2-1
             python-securesystemslib             0.14.2-1             0.15.0-1
               python-spyder-kernels              1.9.1-1              1.9.3-1
                        python-sybil              1.3.0-1              1.3.1-1
                   python-tensorflow           2.3.0rc2-2              2.3.0-1
              python-tensorflow-cuda           2.3.0rc2-2              2.3.0-1
         python-tensorflow-estimator              2.2.0-1              2.3.0-1
               python-tensorflow-opt           2.3.0rc2-2              2.3.0-1
          python-tensorflow-opt-cuda           2.3.0rc2-2              2.3.0-1
                      python-testflo              1.4.2-1              1.4.2-2
                          python-tox             3.18.0-1             3.18.1-1
                       python-xarray             0.15.1-1             0.16.0-2
               python2-process-tests              2.0.2-3              2.1.1-1
               python2-pytest-forked              1.2.0-1              1.3.0-1
                python2-pytest-xdist             1.33.0-1             1.34.0-1
                         python2-tox             3.18.0-1             3.18.1-1
                                qcad           3.24.3.8-1          3.24.3.10-2
                         qpid-proton             0.30.0-5             0.31.0-1
                            range-v3             0.10.0-1             0.10.0-2
                            restinio              0.6.8-1            0.6.8.1-1
                      rime-cantonese     0.0.0.20200725-1     0.0.0.20200731-1
                        riot-desktop              1.6.8-1                    -
                            riot-web              1.6.8-1                    -
                                root            6.22.00-2            6.22.00-4
                           root-cuda            6.22.00-2            6.22.00-4
                       rust-analyzer           20200720-1           20200727-1
                               sigil              1.2.1-2              1.3.0-1
                              skopeo              1.1.0-1              1.1.1-1
                            solidity             0.6.12-1              0.7.0-1
                               sopel              7.0.4-1              7.0.5-1
                              spyder              4.1.3-2              4.1.4-1
                               stack             2.3.1-64             2.3.1-66
                            startdde            5.5.0.7-1            5.5.0.9-1
                               surge              1.6.6-3              1.7.0-1
                        systemd-swap              4.3.2-1              4.3.3-1
                    telegram-desktop             2.1.13-1              2.2.0-2
                          tensorflow           2.3.0rc2-2              2.3.0-1
                     tensorflow-cuda           2.3.0rc2-2              2.3.0-1
                      tensorflow-opt           2.3.0rc2-2              2.3.0-1
                 tensorflow-opt-cuda           2.3.0rc2-2              2.3.0-1
         terraform-provider-keycloak             1.19.0-1             1.20.0-1
                            three.js               r118-1               r119-1
                               tmuxp              1.5.4-1              1.5.5-1
                         tpm2-pkcs11              1.3.0-1              1.3.1-1
                 ukui-control-center              2.0.5-1              3.0.0-1
                        ukui-greeter              1.2.6-1              3.0.0-1
                          ukui-media              2.0.4-1              3.0.0-1
                          ukui-panel              2.0.7-1              3.0.0-1
                             unbound             1.10.1-2             1.11.0-1
                             uranium              4.5.0-2              4.6.2-1
                                 urh              2.8.8-1              2.8.8-2
                            urlwatch               2.19-1               2.20-1
         v2ray-domain-list-community     20200723214519-1     20200729134125-1
                         v2ray-geoip       202007220003-1       202007290004-1
                                vifm             0.10.1-2             0.10.1-3
                                wofi              1.1.2-2              1.2.1-1
                            xandikos              0.2.2-1              0.2.3-1
                              xxhash              0.7.4-1              0.8.0-1
                          youtube-dl       2020.06.16.1-2         2020.07.28-1
              yubikey-touch-detector              1.7.1-1              1.8.1-1
                                zart              2.9.1-2              2.9.1-3
                               zcash              3.0.0-1              3.1.0-1
                                 zim             0.73.1-1             0.73.2-1
                            agordejo                    -              0.1.1-1
               aspnet-targeting-pack                    -       3.1.6.sdk106-2
               dotnet-targeting-pack                    -       3.1.6.sdk106-2
                        feathernotes                    -              0.7.0-3
                          github-cli                    -             0.11.1-1
                       haskell-bimap                    -              0.4.0-1
                     haskell-bitwise                    -            1.0.0.1-1
                    haskell-bv-sized                    -              1.0.1-1
                       haskell-libbf                    -              0.5.1-1
         haskell-parameterized-utils                    -              2.1.0-1
               haskell-tasty-ant-xml                    -              1.1.6-1
                    haskell-versions                    -              3.5.4-1
                       haskell-what4                    -                1.0-1
                        haskell-zenc                    -              0.1.1-1
                                kmon                    -              1.3.4-2
                               libbf                    -         2020.01.19-1
                          mattermost                    -             5.25.1-1
          netstandard-targeting-pack                    -       3.1.6.sdk106-2
                         python-dask                    -             2.21.0-2
                  python-distributed                    -             2.21.0-1
                       python-fsspec                    -              0.7.4-2
                     python-heapdict                    -              1.0.1-1
                         python-lmdb                    -               0.98-1
                       python-locket                    -              0.2.0-1
                       python-mocket                    -              3.8.7-1
                        python-partd                    -              1.1.0-1
       python-pipenv-to-requirements                    -              0.9.0-1
                         python-pook                    -              1.0.1-1
                         python-spur                    -             0.3.21-1
                      python-trimesh                    -             3.7.13-1
                         python-zict                    -              2.0.0-1
                               yices                    -              2.6.2-1


:: Different overlay package(s) in repository core x86_64

-------------------------------------------------------------------------------
                             PACKAGE           2020-07-25           2020-07-31
-------------------------------------------------------------------------------
                                grub              2.04-10            2.04-11.1
                            linux414           4.14.189-1           4.14.190-1
                    linux414-headers           4.14.189-1           4.14.190-1
                            linux419           4.19.134-1           4.19.135-1
                    linux419-headers           4.19.134-1           4.19.135-1
                             linux54             5.4.53-1             5.4.54-1
                     linux54-headers             5.4.53-1             5.4.54-1
                             linux57             5.7.10-1             5.7.11-1
                     linux57-headers             5.7.10-1             5.7.11-1
                       linux58 5.8rc6.d0719.gba47d84-1 5.8rc7.d0726.g92ed301-1
               linux58-headers 5.8rc6.d0719.gba47d84-1 5.8rc7.d0726.g92ed301-1
                              pacman              5.2.2-1              5.2.2-2
                             systemd              245.6-8              245.7-1
                        systemd-libs              245.6-8              245.7-1
                  systemd-resolvconf              245.6-8              245.7-1
                  systemd-sysvcompat              245.6-8              245.7-1


:: Different sync package(s) in repository core x86_64

-------------------------------------------------------------------------------
                             PACKAGE           2020-07-25           2020-07-31
-------------------------------------------------------------------------------
                           amd-ucode   20200619.e96c121-1   20200721.2b823fc-1
                     ca-certificates           20181109-3           20181109-4
             ca-certificates-mozilla               3.54-1               3.55-2
               ca-certificates-utils           20181109-3           20181109-4
                              json-c               0.14-4               0.15-1
                      linux-firmware   20200619.e96c121-1   20200721.2b823fc-1
                                nano              4.9.3-1                5.0-1
                                nspr               4.26-1               4.27-1
                                 nss               3.54-1               3.55-2


:: Different overlay package(s) in repository extra x86_64

-------------------------------------------------------------------------------
                             PACKAGE           2020-07-25           2020-07-31
-------------------------------------------------------------------------------
                           bluedevil         1:5.19.3-1.1         1:5.19.4-1.1
                           calamares             3.2.27-1             3.2.27-2
               calamares-git 3.2.28.r8158.3fd088b33-1 3.2.28.r8280.5aee4d195-1
                   libva-mesa-driver             20.1.4-1                    -
                  linux414-acpi_call            1.1.0-161            1.1.0-162
                   linux414-bbswitch              0.8-161              0.8-162
                linux414-broadcom-wl     6.30.223.271-161     6.30.223.271-162
                linux414-ndiswrapper              1.63-11              1.63-12
               linux414-nvidia-340xx           340.108-30           340.108-31
               linux414-nvidia-390xx           390.132-38           390.132-39
               linux414-nvidia-418xx           418.113-35           418.113-36
               linux414-nvidia-430xx            430.64-36            430.64-37
               linux414-nvidia-435xx            435.21-46            435.21-47
               linux414-nvidia-440xx            440.100-4            440.100-5
                   linux414-nvidiabl             0.88-161             0.88-162
                      linux414-r8168           8.048.03-8           8.048.03-9
                  linux414-rt3562sta       2.4.1.1_r4-159       2.4.1.1_r4-160
                   linux414-tp_smapi              0.43-53              0.43-54
                linux414-vhba-module          20200106-24          20200106-25
    linux414-virtualbox-host-modules             6.1.12-2             6.1.12-3
                        linux414-zfs             0.8.4-10             0.8.4-11
                  linux419-acpi_call            1.1.0-125            1.1.0-126
                   linux419-bbswitch              0.8-125              0.8-126
                linux419-broadcom-wl     6.30.223.271-124     6.30.223.271-125
                linux419-ndiswrapper              1.63-15              1.63-16
               linux419-nvidia-340xx           340.108-45           340.108-46
               linux419-nvidia-390xx           390.132-54           390.132-55
               linux419-nvidia-418xx           418.113-53           418.113-54
               linux419-nvidia-430xx            430.64-53            430.64-54
               linux419-nvidia-435xx            435.21-64            435.21-65
               linux419-nvidia-440xx            440.100-6            440.100-7
                   linux419-nvidiabl             0.88-124             0.88-125
                      linux419-r8168          8.048.03-11          8.048.03-12
                  linux419-rtl8723bu          20200405-21          20200405-22
                   linux419-tp_smapi              0.43-74              0.43-75
                linux419-vhba-module          20200106-39          20200106-40
   linux419-virtualbox-guest-modules             6.1.12-2             6.1.12-3
    linux419-virtualbox-host-modules             6.1.12-2             6.1.12-3
                        linux419-zfs             0.8.4-14             0.8.4-15
                   linux54-acpi_call             1.1.0-60             1.1.0-61
                    linux54-bbswitch               0.8-60               0.8-61
                 linux54-broadcom-wl      6.30.223.271-60      6.30.223.271-61
                 linux54-ndiswrapper              1.63-16              1.63-17
                linux54-nvidia-340xx           340.108-52           340.108-53
                linux54-nvidia-390xx           390.132-60           390.132-61
                linux54-nvidia-418xx           418.113-60           418.113-61
                linux54-nvidia-430xx            430.64-60            430.64-61
                linux54-nvidia-435xx            435.21-60            435.21-61
                linux54-nvidia-440xx            440.100-6            440.100-7
                    linux54-nvidiabl              0.88-60              0.88-61
                       linux54-r8168          8.048.03-12          8.048.03-13
                   linux54-rtl8723bu          20200405-24          20200405-25
                    linux54-tp_smapi              0.43-60              0.43-61
                 linux54-vhba-module          20200106-45          20200106-46
    linux54-virtualbox-guest-modules             6.1.12-2             6.1.12-3
     linux54-virtualbox-host-modules             6.1.12-2             6.1.12-3
                         linux54-zfs             0.8.4-15             0.8.4-16
                   linux57-acpi_call             1.1.0-16             1.1.0-17
                    linux57-bbswitch               0.8-16               0.8-17
                 linux57-broadcom-wl      6.30.223.271-16      6.30.223.271-17
                 linux57-ndiswrapper              1.63-16              1.63-17
                linux57-nvidia-340xx           340.108-16           340.108-17
                linux57-nvidia-390xx           390.132-16           390.132-17
                linux57-nvidia-418xx           418.113-16           418.113-17
                linux57-nvidia-430xx            430.64-16            430.64-17
                linux57-nvidia-435xx            435.21-16            435.21-17
                linux57-nvidia-440xx            440.100-7            440.100-8
                       linux57-r8168          8.048.03-16          8.048.03-17
                   linux57-rtl8723bu          20200405-16          20200405-17
                    linux57-tp_smapi              0.43-16              0.43-17
                 linux57-vhba-module          20200106-16          20200106-17
    linux57-virtualbox-guest-modules             6.1.12-2             6.1.12-3
     linux57-virtualbox-host-modules             6.1.12-2             6.1.12-3
                         linux57-zfs             0.8.4-16             0.8.4-17
                   linux58-acpi_call            1.1.0-0.6            1.1.0-0.7
                    linux58-bbswitch              0.8-0.6              0.8-0.7
                 linux58-broadcom-wl     6.30.223.271-0.6     6.30.223.271-0.7
                linux58-nvidia-390xx          390.132-0.6          390.132-0.7
                linux58-nvidia-418xx          418.113-0.6          418.113-0.7
                linux58-nvidia-430xx           430.64-0.6           430.64-0.7
                linux58-nvidia-435xx           435.21-0.6           435.21-0.7
                linux58-nvidia-440xx          440.100-0.6          440.100-0.7
                       linux58-r8168         8.048.03-0.6         8.048.03-0.7
                    linux58-tp_smapi             0.43-0.6             0.43-0.7
                 linux58-vhba-module         20200106-0.6         20200106-0.7
                         linux58-zfs            0.8.4-0.6            0.8.4-0.7
                     manjaro-network           20200126-1                    -
                                mesa             20.1.4-1                    -
                          mesa-vdpau             20.1.4-1                    -
                         opencl-mesa             20.1.4-1                    -
                           plasma-nm           5.19.3-1.1           5.19.4-1.1
                        plasma-vault           5.19.3-1.1           5.19.4-1.1
              plasma-wayland-session           5.19.3-1.1           5.19.4-1.1
                    plasma-workspace           5.19.3-1.1           5.19.4-1.1
               tuxedo-control-center              1.0.3-1              1.0.3-2
                        vulkan-intel             20.1.4-1                    -
                  vulkan-mesa-layers             20.1.4-1                    -
                       vulkan-radeon             20.1.4-1                    -


:: Different sync package(s) in repository extra x86_64

-------------------------------------------------------------------------------
                             PACKAGE           2020-07-25           2020-07-31
-------------------------------------------------------------------------------
                         389-ds-base            1.4.4.3-1            1.4.4.4-1
                                 ark            20.04.3-1            20.04.3-2
                           bluedevil           1:5.19.3-1           1:5.19.4-1
                              breeze             5.19.3-1             5.19.4-1
                         breeze-grub             5.19.3-1             5.19.4-1
                          breeze-gtk             5.19.3-1             5.19.4-1
                              breezy            3.1.0.4-1            3.1.0.5-1
                            chromium       84.0.4147.89-1      84.0.4147.105-1
                               cmake             3.18.0-2             3.18.1-1
                             digikam              7.0.0-1              7.0.0-2
                            discover             5.19.3-1             5.19.4-1
                             drkonqi             5.19.3-1             5.19.4-1
                             firefox             78.0.2-1               79.0-1
                    firefox-i18n-ach             78.0.2-1               79.0-1
                     firefox-i18n-af             78.0.2-1               79.0-1
                     firefox-i18n-an             78.0.2-1               79.0-1
                     firefox-i18n-ar             78.0.2-1               79.0-1
                    firefox-i18n-ast             78.0.2-1               79.0-1
                     firefox-i18n-az             78.0.2-1               79.0-1
                     firefox-i18n-be             78.0.2-1               79.0-1
                     firefox-i18n-bg             78.0.2-1               79.0-1
                     firefox-i18n-bn             78.0.2-1               79.0-1
                     firefox-i18n-br             78.0.2-1               79.0-1
                     firefox-i18n-bs             78.0.2-1               79.0-1
                     firefox-i18n-ca             78.0.2-1               79.0-1
            firefox-i18n-ca-valencia             78.0.2-1               79.0-1
                    firefox-i18n-cak             78.0.2-1               79.0-1
                     firefox-i18n-cs             78.0.2-1               79.0-1
                     firefox-i18n-cy             78.0.2-1               79.0-1
                     firefox-i18n-da             78.0.2-1               79.0-1
                     firefox-i18n-de             78.0.2-1               79.0-1
                    firefox-i18n-dsb             78.0.2-1               79.0-1
                     firefox-i18n-el             78.0.2-1               79.0-1
                  firefox-i18n-en-ca             78.0.2-1               79.0-1
                  firefox-i18n-en-gb             78.0.2-1               79.0-1
                  firefox-i18n-en-us             78.0.2-1               79.0-1
                     firefox-i18n-eo             78.0.2-1               79.0-1
                  firefox-i18n-es-ar             78.0.2-1               79.0-1
                  firefox-i18n-es-cl             78.0.2-1               79.0-1
                  firefox-i18n-es-es             78.0.2-1               79.0-1
                  firefox-i18n-es-mx             78.0.2-1               79.0-1
                     firefox-i18n-et             78.0.2-1               79.0-1
                     firefox-i18n-eu             78.0.2-1               79.0-1
                     firefox-i18n-fa             78.0.2-1               79.0-1
                     firefox-i18n-ff             78.0.2-1               79.0-1
                     firefox-i18n-fi             78.0.2-1               79.0-1
                     firefox-i18n-fr             78.0.2-1               79.0-1
                  firefox-i18n-fy-nl             78.0.2-1               79.0-1
                  firefox-i18n-ga-ie             78.0.2-1               79.0-1
                     firefox-i18n-gd             78.0.2-1               79.0-1
                     firefox-i18n-gl             78.0.2-1               79.0-1
                     firefox-i18n-gn             78.0.2-1               79.0-1
                  firefox-i18n-gu-in             78.0.2-1               79.0-1
                     firefox-i18n-he             78.0.2-1               79.0-1
                  firefox-i18n-hi-in             78.0.2-1               79.0-1
                     firefox-i18n-hr             78.0.2-1               79.0-1
                    firefox-i18n-hsb             78.0.2-1               79.0-1
                     firefox-i18n-hu             78.0.2-1               79.0-1
                  firefox-i18n-hy-am             78.0.2-1               79.0-1
                     firefox-i18n-ia             78.0.2-1               79.0-1
                     firefox-i18n-id             78.0.2-1               79.0-1
                     firefox-i18n-is             78.0.2-1               79.0-1
                     firefox-i18n-it             78.0.2-1               79.0-1
                     firefox-i18n-ja             78.0.2-1               79.0-1
                     firefox-i18n-ka             78.0.2-1               79.0-1
                    firefox-i18n-kab             78.0.2-1               79.0-1
                     firefox-i18n-kk             78.0.2-1               79.0-1
                     firefox-i18n-km             78.0.2-1               79.0-1
                     firefox-i18n-kn             78.0.2-1               79.0-1
                     firefox-i18n-ko             78.0.2-1               79.0-1
                    firefox-i18n-lij             78.0.2-1               79.0-1
                     firefox-i18n-lt             78.0.2-1               79.0-1
                     firefox-i18n-lv             78.0.2-1               79.0-1
                     firefox-i18n-mk             78.0.2-1               79.0-1
                     firefox-i18n-mr             78.0.2-1               79.0-1
                     firefox-i18n-ms             78.0.2-1               79.0-1
                     firefox-i18n-my             78.0.2-1               79.0-1
                  firefox-i18n-nb-no             78.0.2-1               79.0-1
                  firefox-i18n-ne-np             78.0.2-1               79.0-1
                     firefox-i18n-nl             78.0.2-1               79.0-1
                  firefox-i18n-nn-no             78.0.2-1               79.0-1
                     firefox-i18n-oc             78.0.2-1               79.0-1
                  firefox-i18n-pa-in             78.0.2-1               79.0-1
                     firefox-i18n-pl             78.0.2-1               79.0-1
                  firefox-i18n-pt-br             78.0.2-1               79.0-1
                  firefox-i18n-pt-pt             78.0.2-1               79.0-1
                     firefox-i18n-rm             78.0.2-1               79.0-1
                     firefox-i18n-ro             78.0.2-1               79.0-1
                     firefox-i18n-ru             78.0.2-1               79.0-1
                     firefox-i18n-si             78.0.2-1               79.0-1
                     firefox-i18n-sk             78.0.2-1               79.0-1
                     firefox-i18n-sl             78.0.2-1               79.0-1
                    firefox-i18n-son             78.0.2-1               79.0-1
                     firefox-i18n-sq             78.0.2-1               79.0-1
                     firefox-i18n-sr             78.0.2-1               79.0-1
                  firefox-i18n-sv-se             78.0.2-1               79.0-1
                     firefox-i18n-ta             78.0.2-1               79.0-1
                     firefox-i18n-te             78.0.2-1               79.0-1
                     firefox-i18n-th             78.0.2-1               79.0-1
                     firefox-i18n-tl             78.0.2-1               79.0-1
                     firefox-i18n-tr             78.0.2-1               79.0-1
                    firefox-i18n-trs             78.0.2-1               79.0-1
                     firefox-i18n-uk             78.0.2-1               79.0-1
                     firefox-i18n-ur             78.0.2-1               79.0-1
                     firefox-i18n-uz             78.0.2-1               79.0-1
                     firefox-i18n-vi             78.0.2-1               79.0-1
                     firefox-i18n-xh             78.0.2-1               79.0-1
                  firefox-i18n-zh-cn             78.0.2-1               79.0-1
                  firefox-i18n-zh-tw             78.0.2-1               79.0-1
                      geoip-database           20200609-1           20200721-1
                geoip-database-extra           20200609-1           20200721-1
                                 git             2.27.0-1             2.28.0-1
                             gnuplot              5.4.0-1              5.4.0-3
                            graphviz             2.44.0-5             2.44.1-2
                            harfbuzz              2.6.8-3              2.7.0-1
                        harfbuzz-icu              2.6.8-3              2.7.0-1
                   kactivitymanagerd             5.19.3-1             5.19.4-1
                       kde-cli-tools             5.19.3-1             5.19.4-1
                      kde-gtk-config             5.19.3-1             5.19.4-1
                         kdecoration             5.19.3-1             5.19.4-1
                    kdeplasma-addons             5.19.3-1             5.19.4-1
                             kgamma5             5.19.3-1             5.19.4-1
                            khotkeys             5.19.3-1             5.19.4-1
                         kinfocenter             5.19.3-1             5.19.4-1
                           kmenuedit             5.19.3-1             5.19.4-1
                          knetattach             5.19.3-1             5.19.4-1
                             kscreen             5.19.3-1             5.19.4-1
                       kscreenlocker             5.19.3-1             5.19.4-1
                         ksshaskpass             5.19.3-1             5.19.4-1
                           ksysguard             5.19.3-1             5.19.4-1
                         kwallet-pam             5.19.3-1             5.19.4-1
                kwayland-integration             5.19.3-1             5.19.4-1
                     kwayland-server             5.19.3-1             5.19.4-2
                                kwin             5.19.3-1             5.19.4-1
                             kwrited             5.19.3-1             5.19.4-1
                     lib32-rust-libs           1:1.45.0-2           1:1.45.1-1
                         libappimage              1.0.2-3              1.0.3-1
                             libcerf               1.13-2                2.0-1
                          libkscreen             5.19.3-1             5.19.4-1
                        libksysguard             5.19.3-1             5.19.4-1
                            liblouis             3.14.0-1             3.14.0-2
                        libqalculate             3.11.0-1             3.12.0-1
                              libqmi             1.26.0-1             1.26.2-1
                             libteam               1.30-1               1.31-1
                   libva-mesa-driver             20.1.3-1             20.1.4-1
                                mesa             20.1.3-1             20.1.4-1
                          mesa-vdpau             20.1.3-1             20.1.4-1
                               milou             5.19.3-1             5.19.4-1
                                 mlt             6.20.0-4             6.20.0-5
                              okteta           1:0.26.3-1           1:0.26.4-1
                         opencl-mesa             20.1.3-1             20.1.4-1
                              opencv              4.3.0-7              4.4.0-1
                      opencv-samples              4.3.0-7              4.4.0-1
                              oxygen             5.19.3-1             5.19.4-1
                            pipewire              0.3.6-1              0.3.7-1
                       pipewire-alsa              0.3.6-1              0.3.7-1
                       pipewire-docs              0.3.6-1              0.3.7-1
                       pipewire-jack              0.3.6-1              0.3.7-1
                      pipewire-pulse              0.3.6-1              0.3.7-1
          plasma-browser-integration             5.19.3-1             5.19.4-1
                      plasma-desktop             5.19.3-1             5.19.4-1
                  plasma-integration             5.19.3-1             5.19.4-1
                           plasma-nm             5.19.3-1             5.19.4-1
                           plasma-pa             5.19.3-1             5.19.4-1
                          plasma-sdk             5.19.3-1             5.19.4-1
                  plasma-thunderbolt             5.19.3-1             5.19.4-1
                        plasma-vault             5.19.3-1             5.19.4-1
            plasma-wayland-protocols              1.1.0-1              1.1.1-1
              plasma-wayland-session             5.19.3-2             5.19.4-1
                    plasma-workspace             5.19.3-2             5.19.4-1
         plasma-workspace-wallpapers             5.19.3-1             5.19.4-1
                    polkit-kde-agent             5.19.3-1             5.19.4-1
                             postfix              3.5.4-1              3.5.6-1
                          powerdevil             5.19.3-1             5.19.4-1
       prometheus-memcached-exporter              0.7.0-1              0.7.0-2
                              python              3.8.3-1              3.8.5-1
                      python-asgiref              3.2.7-1             3.2.10-1
                         python-cffi             1.14.0-3             1.14.1-1
                 python-cryptography              2.9.2-1                3.0-1
                  python-ordered-set              3.1.1-2              4.0.2-1
                        python-tests              3.8.3-1              3.8.5-1
                        python2-cffi             1.14.0-3             1.14.1-1
                python2-cryptography              2.9.2-1                3.0-1
                       qalculate-gtk             3.11.0-1             3.12.0-1
                                 qca              2.3.1-1              2.3.1-2
                        quadrapassel            3.36.02-1            3.36.04-1
                              recode              3.7.6-2              3.7.7-1
                                rust           1:1.45.0-2           1:1.45.1-1
                           rust-docs           1:1.45.0-2           1:1.45.1-1
                            sddm-kcm             5.19.3-1             5.19.4-1
                              spglib             1.15.1-1             1.16.0-1
                      systemsettings             5.19.3-1             5.19.4-1
                                 tbb             2020.2-1             2020.3-1
                    transmission-cli               3.00-1               3.00-2
                    transmission-gtk               3.00-1               3.00-2
                     transmission-qt               3.00-1               3.00-2
                        user-manager             5.19.3-1             5.19.4-1
                                vala             0.48.7-1             0.48.8-1
                        vulkan-intel             20.1.3-1             20.1.4-1
                  vulkan-mesa-layers             20.1.3-1             20.1.4-1
                       vulkan-radeon             20.1.3-1             20.1.4-1
            vulkan-validation-layers            1.2.146-1            1.2.146-2
                          webkit2gtk             2.28.3-1             2.28.4-1
                      wireguard-dkms       1.0.20200712-1       1.0.20200729-1
              xdg-desktop-portal-kde             5.19.3-1             5.19.4-1
                               xfwm4             4.14.2-1             4.14.3-1
                              zenity 3.32.0+17+gfb0938f-2 3.32.0+50+gc229637-1
                  mkinitcpio-archiso                    -                 46-1


:: Different overlay package(s) in repository multilib x86_64

-------------------------------------------------------------------------------
                             PACKAGE           2020-07-25           2020-07-31
-------------------------------------------------------------------------------
             lib32-libva-mesa-driver             20.1.4-1                    -
                          lib32-mesa             20.1.4-1                    -
                    lib32-mesa-vdpau             20.1.4-1                    -
                   lib32-opencl-mesa             20.1.4-1                    -
                       lib32-systemd            245.6-0.1            245.7-0.1
                  lib32-vulkan-intel             20.1.4-1                    -
            lib32-vulkan-mesa-layers             20.1.4-1                    -
                 lib32-vulkan-radeon             20.1.4-1                    -


:: Different sync package(s) in repository multilib x86_64

-------------------------------------------------------------------------------
                             PACKAGE           2020-07-25           2020-07-31
-------------------------------------------------------------------------------
                      lib32-harfbuzz              2.6.8-3              2.7.0-1
                  lib32-harfbuzz-icu              2.6.8-3              2.7.0-1
                        lib32-json-c               0.14-4               0.15-1
                      lib32-libevent             2.1.11-1             2.1.12-1
                       lib32-libteam               1.30-1               1.31-1
             lib32-libva-mesa-driver             20.1.3-1             20.1.4-1
                          lib32-mesa             20.1.3-1             20.1.4-1
                    lib32-mesa-vdpau             20.1.3-1             20.1.4-1
                          lib32-nspr               4.26-1               4.27-1
                           lib32-nss               3.54-1               3.55-2
                   lib32-opencl-mesa             20.1.3-1             20.1.4-1
                  lib32-vulkan-intel             20.1.3-1             20.1.4-1
            lib32-vulkan-mesa-layers             20.1.3-1             20.1.4-1
                 lib32-vulkan-radeon             20.1.3-1             20.1.4-1

No issue, everything went smoothly
Yes there was an issue. I was able to resolve it myself.(Please post your solution)
Yes i am currently experiencing an issue due to the update. (Please post about it)
Check if your mirror has already synced: