Hello community,
Another testing branch update with some interesting updates for you!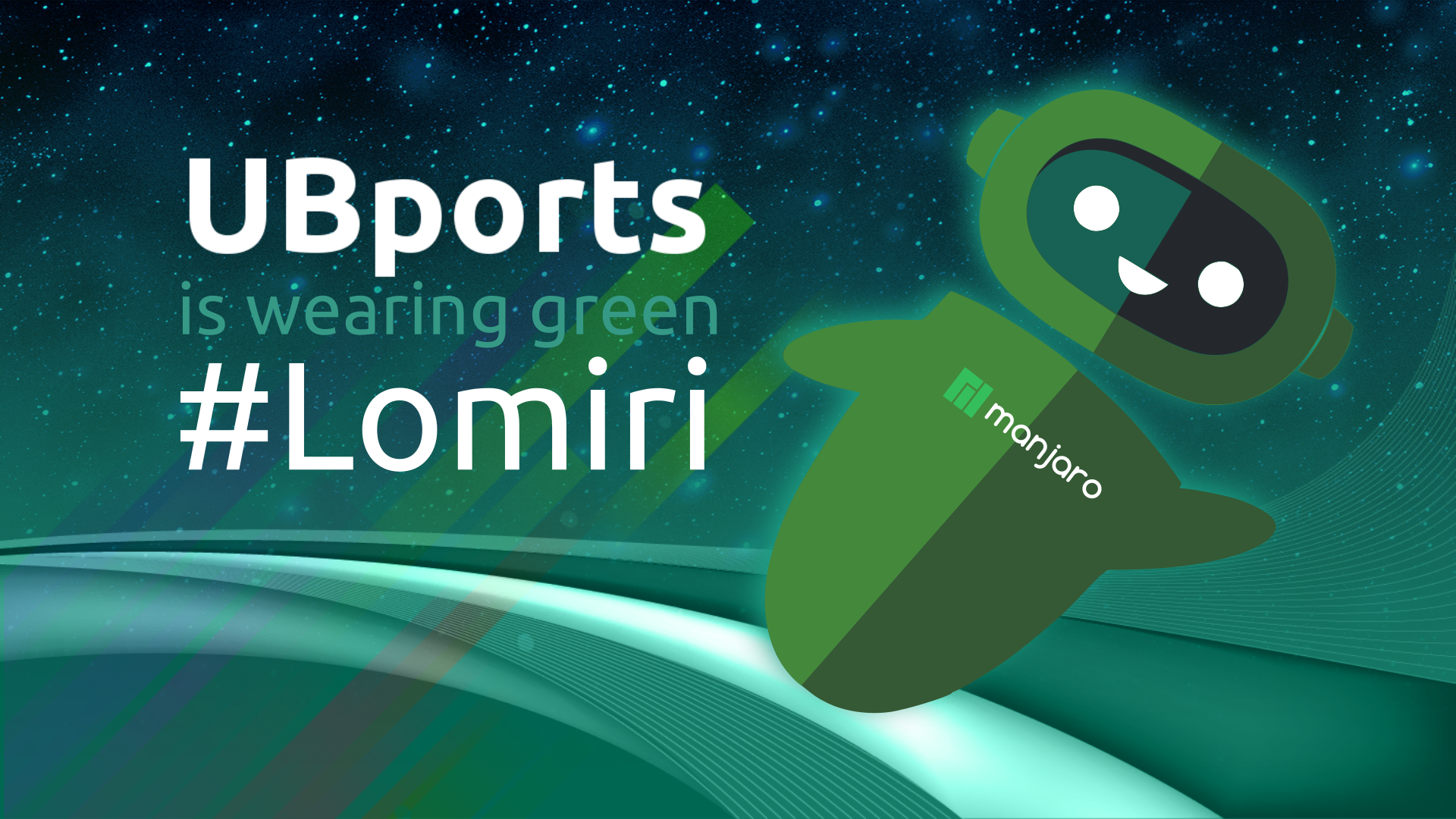 See how smooth Lomiri performs on a PinePhone ...

#stayhome

,

#staysafe

,

#stayhealthy
Some Browsers got updated
Systemd is at 246.1
Updated Linux-Firmware
Pamac adds more support to AUR
Usual Python and Haskell package updates and rebuilds
If you like following latest Plasma development you may also like to check out our current version of manjaro-kde-dev, which we build on a regular basis against kde-git master packages. Also check out our latest RC of Manjaro Mikah 20.1! XFCE, KDE and Gnome
---
Security Updates
Xorg-Server 1.20.8-4
Fixes CVE-2020-14347. No manual user intervention needed. Just update regularly.
Avoid leaking un-initalized memory to clients by zeroing the whole pixmap on initial allocation.
This vulnerability was discovered by: Jan-Niklas Sohn working with Trend Micro Zero Day Initiative
Grub 2.04-11.1
Fixes Boot-Hole issue.
You need to re-install grub on your system to complete the security fix: Bios-MBR, UEFI Systems
Upstream notice
Arch updated their default compression to zstd. We adopted to the same standard. More and more packages will have the zst extension from now on. If you get for what ever reason an error with ZSTD not supported as archive format you can do this:
sudo pacman -Syy
sudo pacman -S pacman-static
sudo pacman-static -Syyu

---
Our current supported kernels
linux44 4.4.232
linux49 4.9.232
linux414 4.14.193
linux419 4.19.138
linux54 5.4.57
linux57 5.7.14
linux58 5.8.0
linux54-rt 5.4.52_rt31
linux56-rt 5.6.17_rt9
Package Changes (Sat Aug 8 10:22:44 CEST 2020)
testing community x86_64: 273 new and 273 removed package(s)
testing core x86_64: 6 new and 6 removed package(s)
testing extra x86_64: 2 new and 2 removed package(s)
testing multilib x86_64: 1 new and 1 removed package(s)
:: Different overlay package(s) in repository community x86_64

-------------------------------------------------------------------------------
                             PACKAGE           2020-08-07           2020-08-08
-------------------------------------------------------------------------------
                    auto-cpufreq-git    1.2.r0.g4833367-3                    -
              manjaro-gnome-settings           20200803-1           20200807-1
                        auto-cpufreq                    -    1.2.r0.g4833367-1


:: Different sync package(s) in repository community x86_64

-------------------------------------------------------------------------------
                             PACKAGE           2020-08-07           2020-08-08
-------------------------------------------------------------------------------
                                agda             2.6.1-77             2.6.1-78
                       cabal-install           3.2.0.0-47           3.2.0.0-48
                               cgrep            6.6.32-51            6.6.32-53
                             cryptol              2.9.0-9             2.9.0-11
                               darcs            2.14.4-45            2.14.4-47
               deepin-control-center           5.2.0.27-1            5.3.0.5-1
                     deepin-launcher           5.2.0.16-1            5.3.0.3-1
              deepin-qt-dbus-factory            5.2.0.5-1            5.3.0.1-1
                       deepin-reader           5.7.0.12-1           5.7.0.13-1
                               dhall            1.33.1-17            1.33.1-18
                          dhall-bash            1.0.31-27            1.0.31-28
                          dhall-json             1.7.0-25             1.7.0-26
                          emscripten            1.39.20-4             1.40.1-1
                              fcitx5     0.0.0.20200806-1     0.0.0.20200807-1
               fcitx5-chinese-addons     0.0.0.20200806-1     0.0.0.20200807-1
                   fcitx5-configtool   0.0.0.20200803.1-2     0.0.0.20200807-1
           firefox-developer-edition             80.0b4-1             80.0b5-1
  firefox-developer-edition-i18n-ach             80.0b4-1             80.0b5-1
   firefox-developer-edition-i18n-af             80.0b4-1             80.0b5-1
   firefox-developer-edition-i18n-an             80.0b4-1             80.0b5-1
   firefox-developer-edition-i18n-ar             80.0b4-1             80.0b5-1
  firefox-developer-edition-i18n-ast             80.0b4-1             80.0b5-1
   firefox-developer-edition-i18n-az             80.0b4-1             80.0b5-1
   firefox-developer-edition-i18n-be             80.0b4-1             80.0b5-1
   firefox-developer-edition-i18n-bg             80.0b4-1             80.0b5-1
   firefox-developer-edition-i18n-bn             80.0b4-1             80.0b5-1
   firefox-developer-edition-i18n-br             80.0b4-1             80.0b5-1
   firefox-developer-edition-i18n-bs             80.0b4-1             80.0b5-1
   firefox-developer-edition-i18n-ca             80.0b4-1             80.0b5-1
firefox-developer-edition-i18n-ca-valencia       80.0b4-1             80.0b5-1
  firefox-developer-edition-i18n-cak             80.0b4-1             80.0b5-1
   firefox-developer-edition-i18n-cs             80.0b4-1             80.0b5-1
   firefox-developer-edition-i18n-cy             80.0b4-1             80.0b5-1
   firefox-developer-edition-i18n-da             80.0b4-1             80.0b5-1
   firefox-developer-edition-i18n-de             80.0b4-1             80.0b5-1
  firefox-developer-edition-i18n-dsb             80.0b4-1             80.0b5-1
   firefox-developer-edition-i18n-el             80.0b4-1             80.0b5-1
firefox-developer-edition-i18n-en-ca             80.0b4-1             80.0b5-1
firefox-developer-edition-i18n-en-gb             80.0b4-1             80.0b5-1
firefox-developer-edition-i18n-en-us             80.0b4-1             80.0b5-1
   firefox-developer-edition-i18n-eo             80.0b4-1             80.0b5-1
firefox-developer-edition-i18n-es-ar             80.0b4-1             80.0b5-1
firefox-developer-edition-i18n-es-cl             80.0b4-1             80.0b5-1
firefox-developer-edition-i18n-es-es             80.0b4-1             80.0b5-1
firefox-developer-edition-i18n-es-mx             80.0b4-1             80.0b5-1
   firefox-developer-edition-i18n-et             80.0b4-1             80.0b5-1
   firefox-developer-edition-i18n-eu             80.0b4-1             80.0b5-1
   firefox-developer-edition-i18n-fa             80.0b4-1             80.0b5-1
   firefox-developer-edition-i18n-ff             80.0b4-1             80.0b5-1
   firefox-developer-edition-i18n-fi             80.0b4-1             80.0b5-1
   firefox-developer-edition-i18n-fr             80.0b4-1             80.0b5-1
firefox-developer-edition-i18n-fy-nl             80.0b4-1             80.0b5-1
firefox-developer-edition-i18n-ga-ie             80.0b4-1             80.0b5-1
   firefox-developer-edition-i18n-gd             80.0b4-1             80.0b5-1
   firefox-developer-edition-i18n-gl             80.0b4-1             80.0b5-1
   firefox-developer-edition-i18n-gn             80.0b4-1             80.0b5-1
firefox-developer-edition-i18n-gu-in             80.0b4-1             80.0b5-1
   firefox-developer-edition-i18n-he             80.0b4-1             80.0b5-1
firefox-developer-edition-i18n-hi-in             80.0b4-1             80.0b5-1
   firefox-developer-edition-i18n-hr             80.0b4-1             80.0b5-1
  firefox-developer-edition-i18n-hsb             80.0b4-1             80.0b5-1
   firefox-developer-edition-i18n-hu             80.0b4-1             80.0b5-1
firefox-developer-edition-i18n-hy-am             80.0b4-1             80.0b5-1
   firefox-developer-edition-i18n-ia             80.0b4-1             80.0b5-1
   firefox-developer-edition-i18n-id             80.0b4-1             80.0b5-1
   firefox-developer-edition-i18n-is             80.0b4-1             80.0b5-1
   firefox-developer-edition-i18n-it             80.0b4-1             80.0b5-1
   firefox-developer-edition-i18n-ja             80.0b4-1             80.0b5-1
   firefox-developer-edition-i18n-ka             80.0b4-1             80.0b5-1
  firefox-developer-edition-i18n-kab             80.0b4-1             80.0b5-1
   firefox-developer-edition-i18n-kk             80.0b4-1             80.0b5-1
   firefox-developer-edition-i18n-km             80.0b4-1             80.0b5-1
   firefox-developer-edition-i18n-kn             80.0b4-1             80.0b5-1
   firefox-developer-edition-i18n-ko             80.0b4-1             80.0b5-1
  firefox-developer-edition-i18n-lij             80.0b4-1             80.0b5-1
   firefox-developer-edition-i18n-lt             80.0b4-1             80.0b5-1
   firefox-developer-edition-i18n-lv             80.0b4-1             80.0b5-1
   firefox-developer-edition-i18n-mk             80.0b4-1             80.0b5-1
   firefox-developer-edition-i18n-mr             80.0b4-1             80.0b5-1
   firefox-developer-edition-i18n-ms             80.0b4-1             80.0b5-1
   firefox-developer-edition-i18n-my             80.0b4-1             80.0b5-1
firefox-developer-edition-i18n-nb-no             80.0b4-1             80.0b5-1
firefox-developer-edition-i18n-ne-np             80.0b4-1             80.0b5-1
   firefox-developer-edition-i18n-nl             80.0b4-1             80.0b5-1
firefox-developer-edition-i18n-nn-no             80.0b4-1             80.0b5-1
   firefox-developer-edition-i18n-oc             80.0b4-1             80.0b5-1
firefox-developer-edition-i18n-pa-in             80.0b4-1             80.0b5-1
   firefox-developer-edition-i18n-pl             80.0b4-1             80.0b5-1
firefox-developer-edition-i18n-pt-br             80.0b4-1             80.0b5-1
firefox-developer-edition-i18n-pt-pt             80.0b4-1             80.0b5-1
   firefox-developer-edition-i18n-rm             80.0b4-1             80.0b5-1
   firefox-developer-edition-i18n-ro             80.0b4-1             80.0b5-1
   firefox-developer-edition-i18n-ru             80.0b4-1             80.0b5-1
   firefox-developer-edition-i18n-si             80.0b4-1             80.0b5-1
   firefox-developer-edition-i18n-sk             80.0b4-1             80.0b5-1
   firefox-developer-edition-i18n-sl             80.0b4-1             80.0b5-1
  firefox-developer-edition-i18n-son             80.0b4-1             80.0b5-1
   firefox-developer-edition-i18n-sq             80.0b4-1             80.0b5-1
   firefox-developer-edition-i18n-sr             80.0b4-1             80.0b5-1
firefox-developer-edition-i18n-sv-se             80.0b4-1             80.0b5-1
   firefox-developer-edition-i18n-ta             80.0b4-1             80.0b5-1
   firefox-developer-edition-i18n-te             80.0b4-1             80.0b5-1
   firefox-developer-edition-i18n-th             80.0b4-1             80.0b5-1
   firefox-developer-edition-i18n-tl             80.0b4-1             80.0b5-1
   firefox-developer-edition-i18n-tr             80.0b4-1             80.0b5-1
  firefox-developer-edition-i18n-trs             80.0b4-1             80.0b5-1
   firefox-developer-edition-i18n-uk             80.0b4-1             80.0b5-1
   firefox-developer-edition-i18n-ur             80.0b4-1             80.0b5-1
   firefox-developer-edition-i18n-uz             80.0b4-1             80.0b5-1
   firefox-developer-edition-i18n-vi             80.0b4-1             80.0b5-1
   firefox-developer-edition-i18n-xh             80.0b4-1             80.0b5-1
firefox-developer-edition-i18n-zh-cn             80.0b4-1             80.0b5-1
firefox-developer-edition-i18n-zh-tw             80.0b4-1             80.0b5-1
              firefox-tree-style-tab             3.5.19-1             3.5.20-1
                         gcompris-qt               0.97-1             0.97.1-1
                           git-annex      8.20200720.1-11      8.20200720.1-13
                          git-repair        1.20200504-43        1.20200504-44
                            gitolite             3.6.11-2             3.6.12-1
                  haskell-aeson-diff           1.1.0.9-46           1.1.0.9-48
                  haskell-aeson-yaml            1.1.0.0-9           1.1.0.0-10
                haskell-authenticate            1.3.5-153            1.3.5-154
          haskell-authenticate-oauth          1.6.0.1-126          1.6.0.1-127
                         haskell-aws              0.22-85              0.22-86
              haskell-binary-conduit            1.3.1-124            1.3.1-125
                 haskell-casa-client             0.0.1-74             0.0.1-75
                  haskell-casa-types             0.0.1-59             0.0.1-60
                  haskell-cheapskate          0.1.1.2-120          0.1.1.2-121
               haskell-clash-prelude              1.2.4-7              1.2.4-8
              haskell-classy-prelude             1.5.0-48             1.5.0-49
                     haskell-conduit             1.3.2-24             1.3.2-25
               haskell-conduit-extra             1.3.5-29             1.3.5-30
                   haskell-criterion           1.5.6.2-97           1.5.6.2-98
          haskell-cryptohash-conduit            0.1.1-381            0.1.1-382
          haskell-cryptonite-conduit            0.2.2-275            0.2.2-276
                         haskell-dav            1.3.4-136            1.3.4-137
                        haskell-dbus             1.2.16-9            1.2.16-11
               haskell-dbus-hslogger           0.1.0.1-61           0.1.0.1-63
              haskell-deferred-folds          0.9.10.1-90          0.9.10.1-91
                   haskell-esqueleto           3.3.3.2-14           3.3.3.2-15
                       haskell-extra              1.7.3-9              1.7.4-1
                  haskell-fdo-notify            0.3.1-313            0.3.1-315
                        haskell-feed           1.3.0.1-33           1.3.0.1-34
                 haskell-filepattern             0.1.2-23             0.1.2-24
                       haskell-foldl              1.4.7-6              1.4.8-1
           haskell-ghc-lib-parser-ex          8.10.0.15-3          8.10.0.15-4
                          haskell-gi             0.24.0-7             0.24.0-8
                     haskell-git-lfs              1.1.0-9             1.1.0-10
                     haskell-githash           0.1.4.0-64           0.1.4.0-65
                    haskell-graphviz       2999.20.0.4-21        2999.20.1.0-1
            haskell-hackage-security           0.6.0.1-53           0.6.0.1-54
                      haskell-hakyll          4.13.4.0-15          4.13.4.0-17
                       haskell-hasql            1.4.4.2-4            1.4.4.2-5
                  haskell-hasql-pool             0.5.2-26             0.5.2-27
           haskell-hasql-transaction           1.0.0.1-45           1.0.0.1-46
                 haskell-hledger-lib            1.18.1-10            1.18.1-11
                    haskell-hopenpgp            2.9.4-120            2.9.4-121
                       haskell-hpack            0.34.2-30            0.34.2-31
                haskell-html-conduit           1.3.2.1-86           1.3.2.1-87
                        haskell-http        4000.3.14-235        4000.3.14-236
                 haskell-http-client             0.7.1-23             0.7.1-24
      haskell-http-client-restricted              0.0.3-9             0.0.3-10
             haskell-http-client-tls          0.3.5.3-267          0.3.5.3-268
                haskell-http-conduit          2.3.7.3-161          2.3.7.3-162
               haskell-http-download           0.2.0.0-93           0.2.0.0-94
                haskell-http-streams           0.8.7.2-13           0.8.7.2-14
                  haskell-httpd-shed          0.4.1.1-161          0.4.1.1-162
                         haskell-hxt         9.3.1.18-109         9.3.1.18-110
                       haskell-ipynb           0.1.0.1-57           0.1.0.1-59
                        haskell-jose             0.8.3-44             0.8.3-45
                   haskell-js-jquery            3.3.1-469            3.3.1-470
                     haskell-libyaml             0.1.2-41             0.1.2-42
                haskell-monad-logger             0.3.34-6             0.3.34-7
            haskell-mono-traversable          1.0.15.1-42          1.0.15.1-43
  haskell-mono-traversable-instances           0.1.0.0-44           0.1.0.0-45
                    haskell-mustache            2.3.1-137            2.3.1-138
          haskell-mutable-containers             0.3.4-40             0.3.4-41
                 haskell-network-uri          2.6.3.0-125          2.6.3.0-126
             haskell-optparse-simple          0.1.1.2-231          0.1.1.2-232
                      haskell-pantry           0.5.1.1-13           0.5.1.1-14
                  haskell-persistent          2.10.5.2-63          2.10.5.2-64
               haskell-persistent-qq          2.9.1.1-116          2.9.1.1-117
           haskell-persistent-sqlite          2.10.6.2-91          2.10.6.2-92
         haskell-persistent-template           2.8.2.3-68           2.8.2.3-69
             haskell-persistent-test           2.0.3.1-62           2.0.3.1-63
                  haskell-pipes-http            1.0.6-180            1.0.6-181
            haskell-project-template            0.2.1.0-5            0.2.1.0-6
                 haskell-rio-orphans          0.1.1.0-139          0.1.1.0-140
                       haskell-sandi              0.5-130              0.5-131
                         haskell-sbv                8.7-6                8.7-8
                     haskell-servant              0.17-74              0.17-75
              haskell-servant-server              0.17-80              0.17-81
             haskell-servant-swagger             1.1.8-83             1.1.8-84
                       haskell-shake            0.19.1-28            0.19.1-30
             haskell-simple-sendfile            0.2.30-73            0.2.30-74
                  haskell-singletons               2.7-23               2.7-24
                 haskell-skylighting             0.8.5-17             0.8.5-18
            haskell-skylighting-core             0.8.5-17             0.8.5-18
                   haskell-snap-core            1.0.4.2-9           1.0.4.2-10
                 haskell-snap-server           1.1.1.2-59           1.1.1.2-60
                       haskell-store              0.7.5-3              0.7.5-4
           haskell-tagstream-conduit             0.5.6-18             0.5.6-19
                 haskell-tar-conduit             0.3.2-91             0.3.2-92
                     haskell-texmath          0.12.0.2-48          0.12.0.2-49
                haskell-text-builder           0.6.6.1-51           0.6.6.1-52
                      haskell-turtle            1.5.19-16            1.5.19-17
                  haskell-uri-encode          1.5.0.5-120          1.5.0.5-121
              haskell-wai-app-static          3.1.7.1-127          3.1.7.1-128
                 haskell-wai-conduit          3.0.0.4-216          3.0.0.4-217
          haskell-wai-handler-launch           3.0.3.1-90           3.0.3.1-91
                        haskell-warp            3.3.13-16            3.3.13-17
                    haskell-warp-tls             3.3.0-10             3.3.0-11
                       haskell-what4                1.0-6                1.0-7
                        haskell-wreq          0.5.3.2-236          0.5.3.2-237
                 haskell-xml-conduit           1.9.0.0-36           1.9.0.0-37
                  haskell-xml-hamlet          0.5.0.1-111          0.5.0.1-112
                haskell-xss-sanitize            0.3.6-157            0.3.6-158
                        haskell-yaml          0.11.4.0-26          0.11.4.0-27
                       haskell-yesod           1.6.0.2-13           1.6.0.2-14
                  haskell-yesod-auth            1.6.10-81            1.6.10-82
                  haskell-yesod-core            1.6.18-64            1.6.18-65
               haskell-yesod-default            1.2.0-774            1.2.0-775
                  haskell-yesod-form            1.6.7-217            1.6.7-218
            haskell-yesod-persistent          1.6.0.4-161          1.6.0.4-162
                haskell-yesod-static           1.6.1.0-13           1.6.1.0-14
                  haskell-yesod-test            1.6.10-18            1.6.10-19
                           hedgewars             1.0.0-86             1.0.0-87
                             hledger            1.18.1-10            1.18.1-11
                          hledger-ui            1.18.1-16            1.18.1-17
                         hledger-web            1.18.1-24            1.18.1-26
                               hlint              3.1.6-7              3.1.6-9
                              hoogle            5.0.18-10            5.0.18-12
                      hopenpgp-tools            0.23.1-85            0.23.1-87
                               idris             1.3.3-39             1.3.3-40
                          jupyterlab              2.2.2-1              2.2.4-1
                           leiningen              2.9.3-1              2.9.4-2
                             liteide               37.1-1               37.2-2
                              onednn                1.4-1                1.6-1
                              pandoc          2.9.2.1-113          2.9.2.1-115
                     pandoc-citeproc          0.17.0.1-23          0.17.0.1-25
                     pandoc-crossref           0.3.6.3-60           0.3.6.3-62
                    perl-test-simple           1.302175-2           1.302177-1
                    perl-test2-suite           0.000130-2           0.000132-1
                               picom                  8-2                  8-3
                              pifpaf              2.5.0-2              2.6.0-1
                              polyml                5.8-2              5.8.1-1
                           postgrest             7.0.1-46             7.0.1-47
                python-dogpile.cache              1.0.1-1              1.0.2-1
                  python-google-auth             1.20.0-1             1.20.1-1
                     python-openmdao              3.2.0-1              3.2.1-1
                       python-pytest              5.4.3-1              6.0.1-1
                      python-pytorch              1.6.0-1              1.6.0-2
                 python-pytorch-cuda              1.6.0-1              1.6.0-2
                  python-pytorch-opt              1.6.0-1              1.6.0-2
             python-pytorch-opt-cuda              1.6.0-1              1.6.0-2
                        python-qiniu              7.2.8-1              7.2.9-1
                   python-tensorflow              2.3.0-1              2.3.0-2
              python-tensorflow-cuda              2.3.0-1              2.3.0-2
               python-tensorflow-opt              2.3.0-1              2.3.0-2
          python-tensorflow-opt-cuda              2.3.0-1              2.3.0-2
                       python-yaspin             0.18.0-1              1.0.0-1
                          shellcheck             0.7.1-91             0.7.1-93
                               stack             2.3.1-77             2.3.1-79
                      tamarin-prover            1.4.1-390            1.4.1-391
                             taskell          1.9.2.0-137            1.9.3.0-1
                          tensorflow              2.3.0-1              2.3.0-2
                     tensorflow-cuda              2.3.0-1              2.3.0-2
                      tensorflow-opt              2.3.0-1              2.3.0-2
                 tensorflow-opt-cuda              2.3.0-1              2.3.0-2
         v2ray-domain-list-community     20200805043440-1     20200806135215-1
                          xcb-imdkit     0.0.0.20200806-1     0.0.0.20200808-1
                              xmobar              0.35-12              0.35-14


:: Different overlay package(s) in repository core x86_64

-------------------------------------------------------------------------------
                             PACKAGE           2020-08-07           2020-08-08
-------------------------------------------------------------------------------
                   amd-ucode 20200803.r1680.9bc3789-1 20200807.r1689.c331aa9-1
              linux-firmware 20200803.r1680.9bc3789-1 20200807.r1689.c331aa9-1
                             systemd                246-1              246.1-1
                        systemd-libs                246-1              246.1-1
                  systemd-resolvconf                246-1              246.1-1
                  systemd-sysvcompat                246-1              246.1-1


:: Different overlay package(s) in repository extra x86_64

-------------------------------------------------------------------------------
                             PACKAGE           2020-08-07           2020-08-08
-------------------------------------------------------------------------------
               manjaro-arm-tools-git 2.8.6.r14.g6be384b-1 2.8.6.r18.ga51a70d-1


:: Different sync package(s) in repository extra x86_64

-------------------------------------------------------------------------------
                             PACKAGE           2020-08-07           2020-08-08
-------------------------------------------------------------------------------
                         libbytesize                2.3-1                2.4-1


:: Different overlay package(s) in repository multilib x86_64

-------------------------------------------------------------------------------
                             PACKAGE           2020-08-07           2020-08-08
-------------------------------------------------------------------------------
                       lib32-systemd                246-1              246.1-1


No issue, everything went smoothly
Yes there was an issue. I was able to resolve it myself.(Please post your solution)
Yes i am currently experiencing an issue due to the update. (Please post about it)
Check if your mirror has already synced: