Hello community,
I am happy to announce another Unstable Update.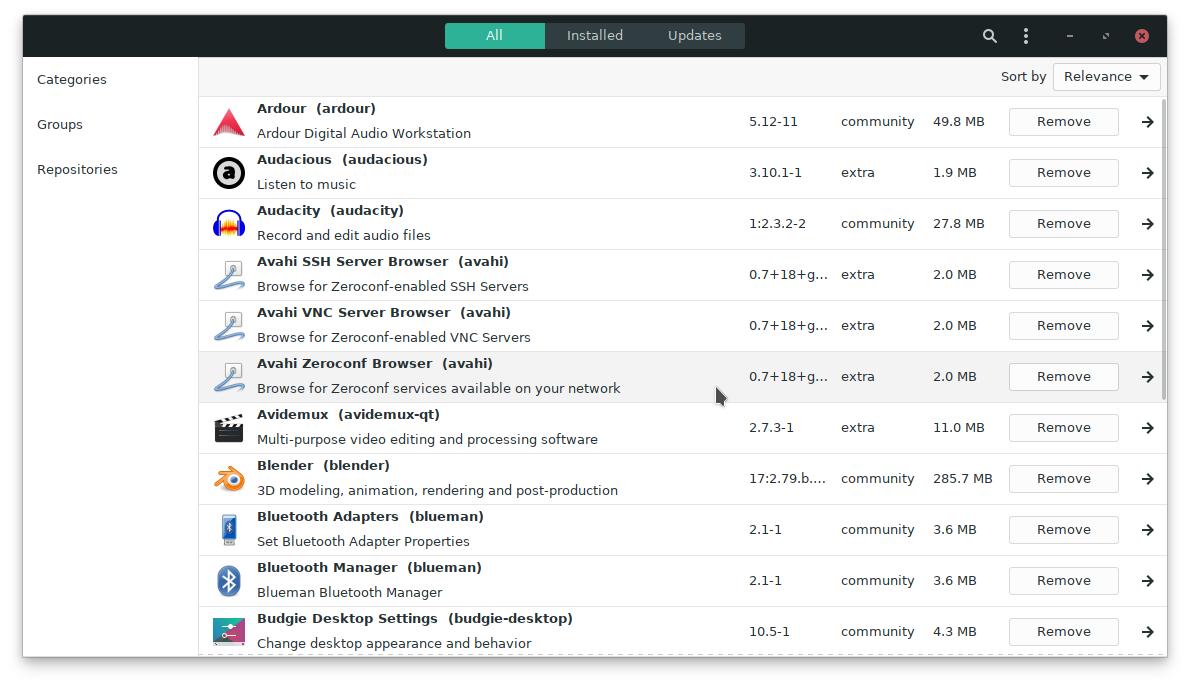 This update holds the following changes:
We updated most of our kernels. Also we removed all EOL kernels: 318, 420 & 50
texlive got it's first 2019 release
UI updates and new features landed in our Pamac v8.0 Beta
The usual Firefox updates
Python updates broke JAK. Therefore launchers such as ms-office-online currently don't work
Give us the usual feedback and let us know what you think about this update.
---
Current supported Kernels
linux316 3.16.69
linux44 4.4.183 (no legacy nvidia-340 module!)
linux49 4.9.183
linux414 4.14.129
linux419 4.19.54
linux51 5.1.13
linux52 5.2-rc5 (few extramodules build, but not all yet!)
linux419-rt 4.19.50_rt22
linux50-rt 5.0.14_rt9
Package Updates (Sat Jun 22 09:55:58 CEST 2019)
A detailed list can be found here.
No issue, everything went smoothly
Yes there was an issue. I was able to resolve it myself.(Please post your solution)
Yes i am currently experiencing an issue due to the update. (Please post about it)
Check if your mirror has already synced: